Ruut DeMeo '20
English Major, Music Composition Minor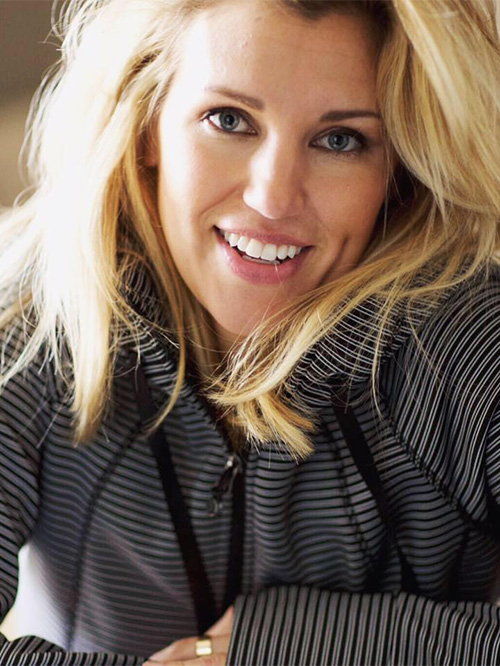 "I gleaned so much from my teachers. They inspired and challenged me."
Where are you from?
I'm originally from Finland, but Baltimore is home.
Where did you transfer from?
CCBC, or Community College of Baltimore County
What led you to your decision to transfer to Goucher?
I had heard a lot of good things about the writing program (and they were all true, and then some).
What drew you to your major?
I'm a non-traditional student and had already worked as a freelance musician for over 15 years before returning to school. I found myself writing all the time and wanting desperately to learn the craft and become a "real writer."
What opportunities did you engage in during your time at Goucher?
I participated in the Goucher Writing Fellowship, and I recently became an accomplished author with Omnibus Publishing.
What would you like to do after graduating?
I've worked on two novels and one memoir while at Goucher, so my focus for a while will be to find a publisher for those works. I plan to keep writing, and will probably go to graduate school at some point, so that I can teach.
What are your other interests and passions?
I'm also a songwriter and performer, so I stay busy with music, too. I'm passionate about good storytelling for kids, teens and adults alike. I see myself telling stories through all different avenues. Luckily, there are a lot of exciting possibilities nowadays.
What do you consider to be the important aspects of the Goucher experience?
I don't think I can sum it up to just one aspect. But I would start by praising the professors. I gleaned so much from my teachers. They inspired and challenged me. For the two short years I got to spend at Goucher, my work didn't just matter to me, but it mattered to these incredibly gifted professionals, as well as to the other students. The camaraderie is something I didn't know to expect but would not trade for anything. Goucher professors are generous and nurturing, but hold us to a high standard. I will miss our stimulating conversations after I graduate.
What advice would you give to those thinking about transferring schools?
The transfer from CCBC to Goucher was surprisingly smooth, so don't stress out. There's a system in place, just trust that there's a reason why you're being asked to do certain things. It will all make sense. Also, I'd say reach out to other transfers when you get to Goucher (or wherever you're transferring to). It helps so much to have people who share your experience and possibly suffer from the same anxieties. I keep in touch with my transfer buddies; it's helped a lot to know there are people going through the same transition. Being a transfer student is different (especially if you're non-traditional). Most of the other students have known each other from the start, so they appear to have formed deep bonds already. It's easy to feel like an outsider. To this I'd say contribute, contribute, contribute. Do the work, speak up. Make your presence and your ideas known. After a while, people will start to see you for your mind, not as someone who has a different story from everyone else. But also, Goucher students are super accepting. I've made a lot of great friends.