Study Abroad
Your Passport to Learning Overseas
There's a good reason why Goucher's study abroad program is ranked No. 5 by The Princeton Review, and why Goucher is a U.S. Student Fulbright Program Top Producer for 2017-2018.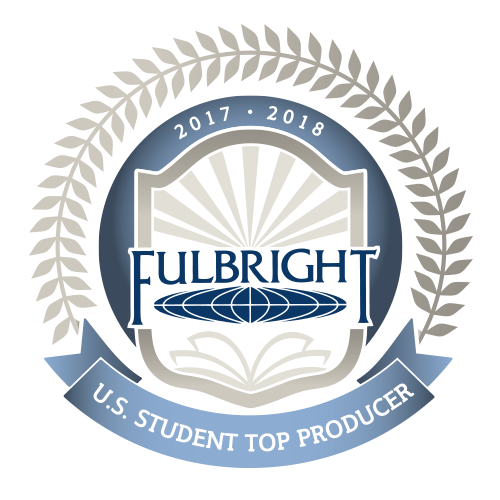 At Goucher College, we believe that, no matter who you are or what you want to do in life, the global community of the 21st century demands that you have an international perspective.
So, it won't surprise you that, in the fall of 2006, we became the first liberal arts college in the nation to require all of our undergraduates to study abroad at least once before graduation.
Why study abroad? Simply put, it's your chance to make a valuable connection between the classroom and real-world experience. Along the way, you get to explore different ways of thinking, communicating, working, learning, and living.
We have more than 60 programs in over 30 countries, giving you the opportunity to go to college in Australia, practice peace building while at school in South Africa, intern in London, or enhance second language skills over a summer in Costa Rica, France, or Germany. The possibilities are endless.
Take a look around these pages to find out more about why we're one of the best study abroad schools for you. Visit the world section of our virtual tour to see where Goucher students have studied abroad. We also have a list of frequently asked questions and a full menu of current study abroad programs.
How can your study abroad experience have an impact after graduation?
Study abroad can greatly influence your post-graduation opportunities. You can volunteer through the Peace Corps program, complete a graduate school degree in another country, or you can be a Fulbright finalist. In fact, Goucher set a record for having four Fulbright finalists selected for the 2017-2018 academic year, and as a result, Goucher is a Fulbright U.S. Student Program Top Producing Institution for 2017-2018. You can read more about the Goucher Fulbright finalists here. The Fulbright program is the flagship international student program sponsored by the U.S. State Department. The program recognizes scholars for their academic, professional, and leadership success. The four Goucher students are part of a group of more than 1,900 U.S. citizens who will study, conduct research, and teach abroad next year.
When you're ready to start thinking about going global yourself, it's easy to contact us.
How does Goucher get to be one of the top study abroad schools?
Let's face it, if we're going to require that all undergraduates study abroad during their college career, then we better know what we're doing. The Goucher staff and faculty make sure students and parents know what to expect, from the moment they start planning and preparing to go. After actually studying abroad, students can then learn about other international opportunities.
By studying abroad, choosing three-week intensive courses led by Goucher faculty or semester programs suited to their academic plans, Goucher students gain a global perspective that enhances their course of study.