Flinn Eng '21
Professional and Creative Writing Major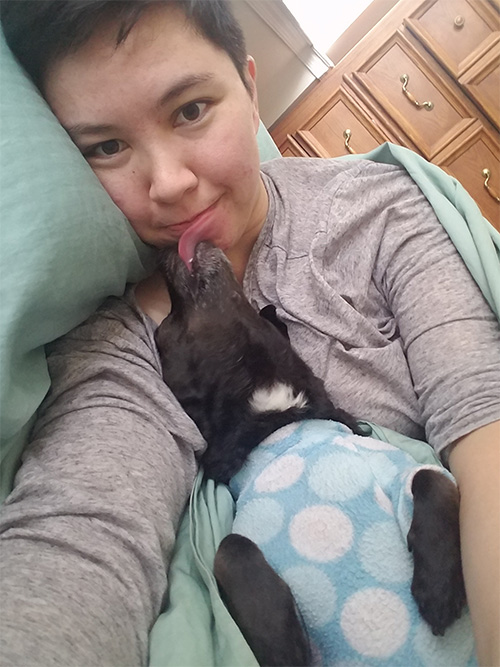 "It's only stupid if it doesn't work."
Flinn Eng was immersed in a silkpunk trilogy over the summer—a genre that incorporates a classical East Asian influence into steampunk, which plays on Victorian-style steam-powered technology. Like silkpunk, Eng is a blend of multiple interests and identities, and they hope Goucher will be a place where all those pieces of themself can harmonize.
Eng will be majoring in the new professional and creative writing major, and they hope to make a career as a fiction writer. "As a queer person of color, I'm going into this industry with a perspective that the literary landscapes don't reflect the world that we live in," Eng says. "I'm excited to study at Goucher because it strikes me as a place that is actively training its students to change those landscapes."
Eng was impressed by Goucher's Race, Power, and Perspective core class requirement, as well as the summer reading book, which tells the stories of Latin American children facing deportation. They want to study beyond the old, white men who were the hallmark authors of high school and join new, diverse conversations and perspectives.
Eng is coming from CCBC, which prepared them for this next academic challenge. "I had a difficult time in high school, and it took me a long time to figure out why I wasn't studying properly," they say. "I'm a kinesthetic learner. I do my best when I'm learning hands-on, but my major is focused on reading and writing, which isn't super tactile." Notecards, bullet journaling, and putting stickers next to their completed to-do lists have been Eng's guide for success.