Career Education Office (CEO)
Goucher's reimagined Career Education Office (CEO) is launching its new flagship program: The Goucher Advantage.
The Goucher Advantage makes career education a central element of each student's experience, through the curriculum, mentoring, and professional experience. Beginning the first semester and continuing throughout the next four years, students learn the tools to embark confidently on their career path.
Over their four years, Goucher students will gain skills in:
Self-knowledge and personal branding
Resumes, social media profiles, and personal reflection

Professional Experience
Internships, student employment, and campus leadership positions

Alumnae/i connections
Networking and mentoring

Career management
Interviewing and job search strategies
Our students develop their own career pathway as they explore, design and test personal interests, and develop necessary skills to achieve success in whichever path they choose.
Our students leave Goucher prepared for successful and meaningful careers and lives.
Make an Appointment with the CEO through your Goucher Recruit Account
Now you can schedule an appointment to meet with the CEO through your Goucher Recruit account! It's easy and fast and can be done from the comfort of your dorm! See the "Schedule an Appointment with the CEO" option in your sidebar or in your shortcuts.
---

Goucher's online job and internship database for students and alumnae/i. Includes two signature programs: Alumni Career Coaches and Resume Check. Click here!


Vault.com provides industry, company, and interview information. From off-campus, you will be redirected to a login page asking for your Goucher username and password. Once your credentials are verified, Vault will open. If it does not, you might need to clear your cache. Click here!

Learn how majors span multiple industries and the various areas you can apply your major within. Click here!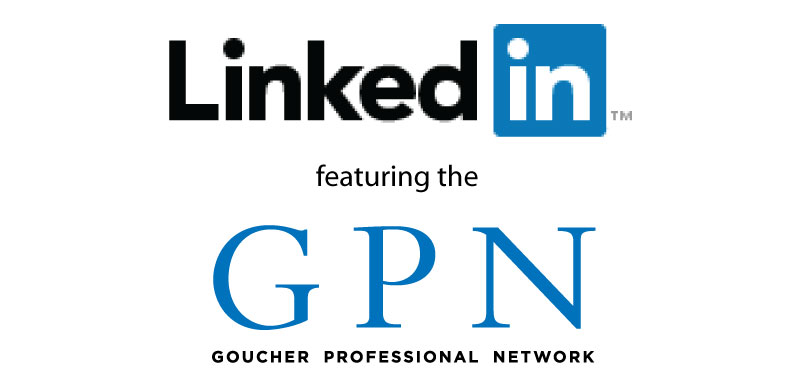 A professional networking resource for the Goucher Community to connect and promote intellectual and professional discussion on career related topics. Click here!
---
Career Education Office Disclaimer
Goucher College makes no representations or guarantees about positions listed by the Career Education Office (including part-time, full-time, or care giving employment opportunities and internships), either on the website or in the CEO office. Goucher is not responsible for safety, wages, working conditions, or other aspects of off-campus employment. It is the responsibility of students to research the integrity and safety of the organizations to which they are applying. Students are advised to use caution and common sense when applying for any position with an organization or a private party.
This web site also contains links to other web sites not under the control of the Career Education Office and we are not responsible for the contents of any linked site. The CEO provides these links only as a convenience and assumes assume no liability for acts or omissions by third parties or for any material supplied by them.