Grace Kelly '22
Education Studies Major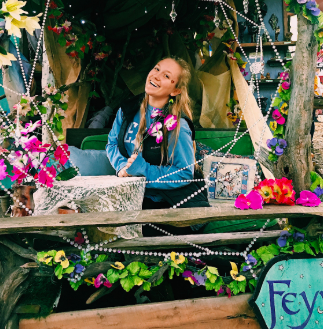 "There's no place quite like Goucher."
Where are you from?
Towson, MD
Where did you transfer from?
Lebanon Valley College (Annville, PA)
What led you to your decision to transfer to Goucher?
My dad is the head coach of the men's lacrosse team here at Goucher, and I've been around this campus my entire life. All I wanted at the end of high school was to leave and go somewhere else, but once I left, I quickly realized that there was no place quite like Goucher.
What drew you to your major?
I absolutely love working with kids, and I am so fascinated by child and adolescent development. Ed Studies is the perfect program for me because I have the opportunity to improve education and help children gain a passion for learning.
What would you like to do after graduating?
My plan is to teach in an elementary school classroom. I would also like to do research about children with dyslexia and dysgraphia since there is less research about those learning disabilities than others.
What are your other interests and passions?
In my spare time, you can find me working at the SRC, giving tours for the Admissions office, or at my gym kickboxing.
What do you consider to be the important aspects of the Goucher experience?
I think it's so important to get involved on campus! There are so many things to do and so many opportunities to meet people and find your place on campus.
What advice would you give to those thinking about transferring schools?
When a place is right for you, you'll know. Do whatever makes you happy, and remember that it's okay to change your mind!