Victor Garcia-Lara '20
International Relations Major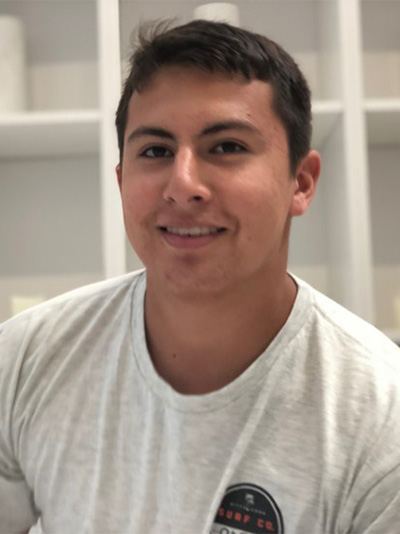 Where are you from?
Millersville, MD
Where did you transfer from?
Anne Arundel Community College
What led you to your decision to transfer to Goucher?
The assistance provided during the transferring process to make it a smooth transition as well as Goucher's small size.
What drew you to your major?
My parents and their life experiences.
What would you like to do after graduating?
I'd like to conduct research.
What are your other interests and passions?
I enjoy swimming, hiking, and play with my two dogs.
What do you consider to be the important aspects of the Goucher experience?
Studying abroad.
What advice would you give to those thinking about transferring schools?
Always ask current students about their experiences regarding on the transferring process that they underwent.