M.S. in Higher Education Faculty
The faculty who will guide you through the curriculum at Goucher are not just professors, and they're not just at Goucher. They are distinguished leaders in their fields. They bring a depth of practical experience that is invaluable to students.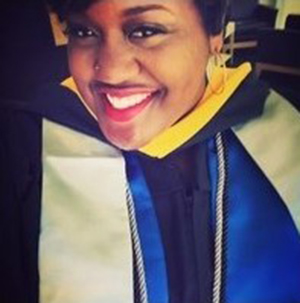 Ava Norris
Adjunct Lecturer
Ava Norris is a former staff member at Goucher College. She worked as the Associate Director of Administration for the Graduate Programs in Education (GPE) in the Welch Center for Graduate and Professional Studies. She has several years of experience in higher education and has taken steps to improve the functionality of GPE and the Welch Center as a whole.
As Executive Administrative Manager at the University of Maryland School of Pharmacy, Ava manages the administrative and logistical activities for the Dean's Suite including managing procurement activities. In addition, she plans various high-level events for the school and works alongside senior staff on curriculum & program development, project management, and legislative planning. She also has an extensive background in human services working as a mental health rehabilitation counselor for many years.
Ava is currently working on her Doctor of Education (EdD) at Concordia University-Portland. Her major is higher education and her research & dissertation is focused on the introduction of online graduate programs and their effects on enrollment trends. She has a Master of Science degree and a Bachelor of Arts degree from the University of Baltimore, as well as an Associate of Arts degree from the Community College of Baltimore County.
---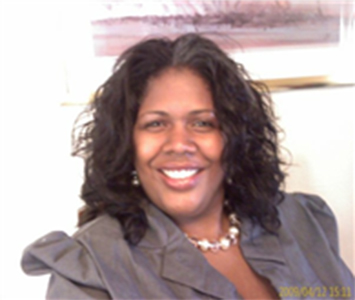 Sharon Olivier-Whitehurst
Adjunct Lecturer
Sharon Oliver-Whitehurst currently teaches in the Graduate Program in Higher Education in the Welch Center for Graduate and Professional Studies here at Goucher College. She is a staff member of Morgan State University as the Divisional Budget Officer for the Division of Academic Affairs in the Office of the Provost. She has 15+ years of experience in higher education. Her knowledge of budget and finance is extensive, where she manages a state operating budget of about $96M and about $35M in research funding. Prior to coming to Morgan, she worked for Ernst & Young, LLC where she audited the States of Maryland and Pennsylvania.
She received her Bachelor of Business Administration in Accounting from Howard University and her MBA from University of Maryland University College (UMUC). She is Quality Matter certified to teach online and to design online classes. Sharon was recently accepted into UMUC's Doctorate of Business Administration (DBA) program and will begin this Spring 2019. Her focus will be on higher education and her research will be on successful Budgeting Models and Historically Black Colleges and Universities.
---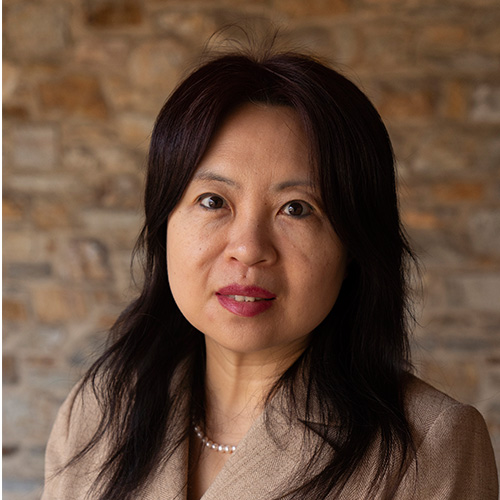 Shuang Liu
Adjunct Lecturer
Dr. Shuang Liu currently works as the Assistant Vice President for Institutional Effectiveness and serves as the Accreditation Liaison Officer for Goucher College. She has more than two decades of higher education experience in administration, research, and instruction.
Dr. Liu joined Goucher in 2014. Prior to that, she worked at Jilin University in China, College of Saint Rose, State University of New York at New Paltz, and Notre Dame of Maryland University. She led the institutional research offices with demonstrated success in organizing campus-wide efforts to promote data transparency, develop a culture of evidence-based decision-making, and improve institutional effectiveness. She is a regular presenter at national and regional conferences on the topics of institutional research best practices, student success, assessment, and institutional planning.
In recent years, she has taught study abroad and research methods courses at both undergraduate and graduate levels. Dr. Liu received her doctoral degree in Instructional Leadership for Changing Populations from Notre Dame of Maryland University.
---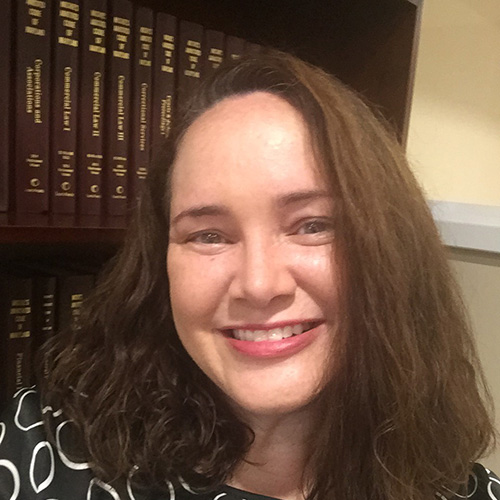 Jennifer Frank
Adjunct Lecturer
I am happy to serve as the course instructor HEA 622 (Organizational Behavior and Culture) in the M.S. in Higher Education Policy, Research, and Administration program. I enjoy working with graduate students in this field and the opportunities for deep engagement in teaching and learning that the online environment provides.
I have had the good fortune to work in a variety of roles in higher education over the past two decades—at both public and independent institutions, and both on campuses and in organizations. In addition to teaching at Goucher, I currently serve as the Vice President for Academic Affairs at the Maryland Independent College and University Association (MICUA) in Annapolis, Maryland. MICUA is an association that provides public policy leadership in support of its 15 member institutions, fosters cooperative efforts among member institutions and Maryland's public colleges and universities, and serves as a liaison between independent higher education and the state and federal government. Prior to joining MICUA, I served as Assistant Secretary for Higher Education at the Maryland Higher Education Commission (MHEC)—Maryland's postsecondary coordinating board—where I had oversight for the divisions of Academic Affairs, Research/Policy Analysis, and Information Technology.
My past positions include Director of Institutional Research at Loyola University Maryland, Assistant to the Provost at Washington College, Assistant to the Dean of the Graduate School at University of Maryland University College, and P-20 Project Director at the University System of Maryland. I have managed grants funded by the National Science Foundation, U.S. Department of Education, Lumina Foundation for Education, and Bill and Melinda Gates Foundation. I have also taught online courses in Penn State University's Master of Education in Higher Education program and Clemson University's Master of Public Administration program.
I have a B.A. in Leadership Studies and German from the University of Richmond; an M.A. in College Student Personnel from the University of Maryland, College Park; and a Ph.D. in Higher Education Policy from the University of Maryland, College Park.
---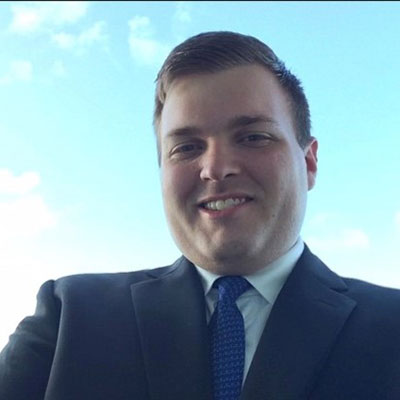 Brandon Myers
Adjunct Lecturer & Instructional Designer
Brandon Myers, a champion for all students, is an Adjunct Lecturer and Instructional Designer in Goucher College's Welch Center for Graduate and Professional Studies. He is also an Assistant Professor of Mathematics and serves as the Program Coordinator for Developmental Mathematics Education at Baltimore City Community College. As a program coordinator, Brandon collects data on student success and retention to assess the effectiveness of each of the developmental mathematics courses, faculty, and student services so that data-driven changes are made for continuous improvement.
Brandon is currently pursuing his Doctor of Education degree in Instructional Systems Design and Technology from Sam Houston State University. He has earned a M.S. in Mathematics Education from Towson University and a B.S. in Mathematics with a minor in Secondary Education from Grand Canyon University in Phoenix, AZ. He has over 8 years of leadership experience in PK-12 and higher education and holds a teacher certification from the State of Maryland in the area of Secondary Mathematics in grades 7 - 12.
Brandon's research focuses on technology integration to improve instruction and learning, instructor implementation of real-world applications through project-based learning, and instructor effectiveness. As a higher education faculty member, Brandon has been active in the advisement and guidance of students, supervised field-based experiences, served on various committees, developed and taught online, hybrid, and face-to-face undergraduate and graduate math and education courses, and has been involved in the realignment and development of curriculum to meet state and professional standards. His experience also includes conducting professional development seminars for PK-12 and higher education faculty to strengthen student success.
---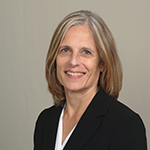 Barbara Stob
Adjunct Lecturer

Barbara Stob is the General Counsel of Goucher College. She has served in the legal counsel's office at Goucher since 2002, and has been working in the field of higher education for twenty years. As a generalist, serving as counsel for a small liberal arts college, she has extensive experience in the areas of Title IX compliance, data privacy issues, faculty collective bargaining, enterprise risk management, student conduct, contract management, board governance and many other areas.
Barbara received her J.D. degree from the University of Chicago Law School. She has a B.A. in economics from Calvin College, a liberal arts college in Grand Rapids, Michigan
---