Profile of Peyton Barranco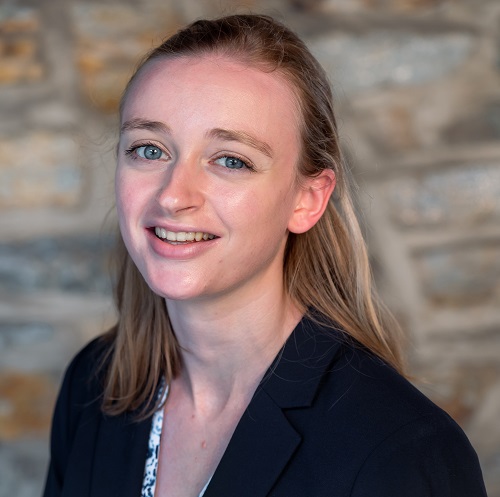 Peyton Barranco (she/her/hers)
Admissions Counselor
Phone: 410-337-6584
Email: peyton.barranco@goucher.edu
Peyton has been a member of the Goucher admissions team since 2022. Her favorite aspect of working with prospective students is helping students choose Goucher to be their new home.
Hometown: Towson, MD
High School: McDonogh School
Education: Goucher College, B.A. in Communications & Media Studies
Why Goucher?: As a proud Goucher alumna, I can say from experience that Goucher is a community that supports your growth and personal journey. Goucher is the kind of place where you're free to be yourself, and where your unique identity is celebrated. Everyone — your peers, your professors, our college staff — will enthusiastically cheer you on as you find your passion at Goucher.
Favorite College Memory: I loved presenting at and attending the Goucher Symposium at the end of my Senior year! It was so much fun to share my research with my classmates and learn about the innovative projects that my peers had produced.
Favorite Spot on Campus: Alice's Café. I have a lot of fond memories of gathering there with friends for well-earned study breaks.
When visiting Goucher, I recommend: Don't be afraid to talk to current students! They're happy to share why they chose Goucher and why this place is so special.