Profile of Marvin Barahona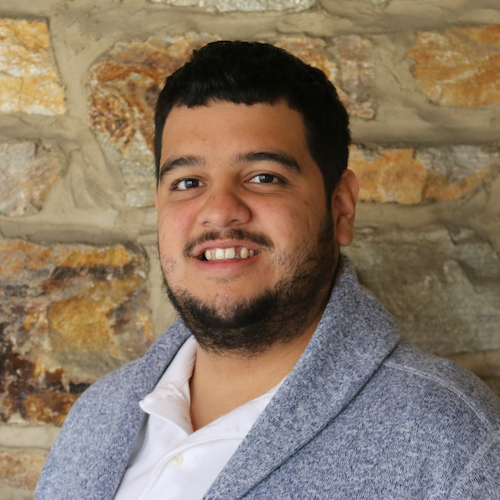 Marvin Barahona
Admissions Counselor
Phone: 410-337-6501
Email: marvin.barahona@goucher.edu
Marvin has been a member of the Goucher admissions team since 2019. His favorite aspect of working with prospective students is being able to meet families from all over the world.
Hometown: Germantown, MD
High School: Seneca Valley High School
Education: University of Maryland, Baltimore County; M.A. Intercultural Communication/Towson University; B.A. Mass Communication
Why Goucher? Among the many things, I love Goucher's commitment to Global Education. Here, you will learn from a variety of perspectives, both from students and faculty. While study abroad is important, is it only a small part of how Goucher prepares you for a globalized world!
Favorite College Memory: I studied abroad in Spain for a summer. I was the first person in my family to travel to Europe, and it was such a great experience. After a week, Madrid felt like home to me. In addition, as a lifelong Real Madrid fan, seeing a game at the Bernabeu was unforgettable.
Favorite Spot on Campus: Mary Fisher Dining Center. The food is always great, and it's a great place to hold a meeting or catch up with some friends.
When visiting Goucher, I recommend: Asking questions! There is no such thing as too many questions. The more you ask, the easier you will find out if Goucher is the right school for you.