Profile of Megan Steely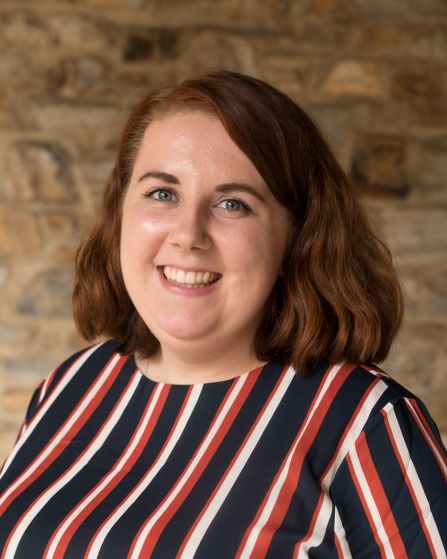 Megan Steely
Assistant Director of Admissions for Visitor Engagement
Call: 410-337-6467
Text: 410-469-1218
Email: megan.steely@goucher.edu
Megan has been part of the Goucher admissions team since 2018. Her favorite aspect of working with prospective students is watching their excitement build as they learn more about Goucher and begin to see the college as a potential future home.
Hometown: Keene, NH
High School: Keene High School
Education: Hartwick College, B.A. in History with minors in Art History and Education
Why Goucher? As a graduate of a small liberal arts college myself, I know the value of taking courses in a variety of departments. At Goucher, we've taken that a step further and have made interdisciplinary, Complex Problem Exploration courses the core of our curriculum allowing students to experience multiple subjects in one class. I also love that our study abroad requirement allows students to strengthen their global mindset which first begins on campus both inside and outside the classroom.
Favorite College Memory: Being involved in 21 theatre productions! I was primarily a stage manager, but also had the opportunity to act, direct, write, and produce for different shows.
Favorite Spot on Campus: The Athenaeum. Whether attending an event, studying in the library, taking a break with friends, or getting a cup of coffee, the Ath does it all.
When visiting Goucher, I recommend: Talking to as many people as you can! Everyone has a unique story to share and a reason why they themselves are at Goucher. You'll learn something about Goucher from everyone, and can really tell if this is a place you can picture yourself.