Kyle Levy '17
Psychology Major, Spanish Minor
M.A. Student, Johns Hopkins University School of Education, Clinical Mental Health Counseling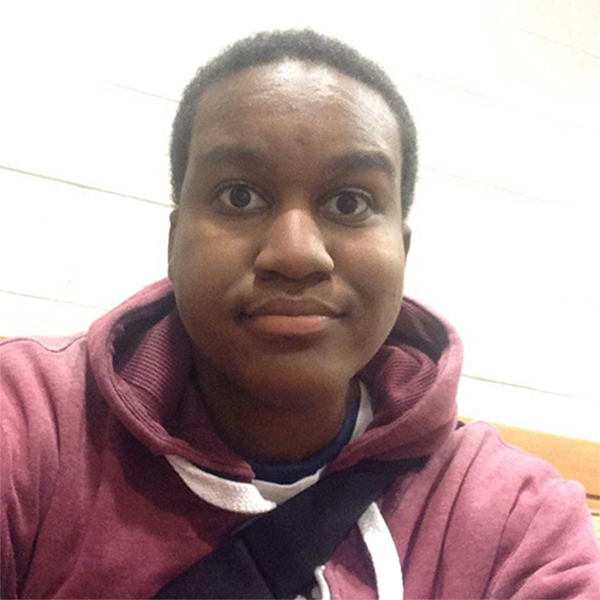 "These experiences have enabled me to work on parts of myself I wanted to change and did change, which empowers me to help clients to do the same."
What has been your career path since graduating from Goucher?
I graduated from Goucher College in 2017. My major was psychology, and my minor was Spanish. I am now in graduate school at Johns Hopkins University School of Education getting my Master's degree in Clinical Mental Health Counseling. I am currently in my counseling practicum at an addiction recovery and mental health agency called A Step Forward that is located in West Baltimore.
What were your most influential and valuable experiences at Goucher?
The most influential Goucher psychology experience was being on Dr. Dara Friedman-Wheeler's research team because it taught me the importance of teamwork, accountability, and hard work. My most valuable Goucher psychology experience was doing the semester-long portfolios in Professor Brian Patrick's classes because these assignments gave me great deals of insight into myself. These experiences have enabled me to work on parts of myself I wanted to change and did change, which empowers me to help clients to do the same. Another valuable Goucher psychology moment was studying with my whole class in Social Psychology Seminar in preparation for our group exam. This experience made me realize how essential teamwork is.
What advice do you have for current students interested in preparing for a path similar to yours?
The advice I would give to psychology graduates is, to be honest with yourselves, to do things that you think will help you become the person you want to be, and to take classes that interest you.