Jonathan Susser '11
Ph.D.
Psychology Major, Spanish Minor
Technical Writer & Editor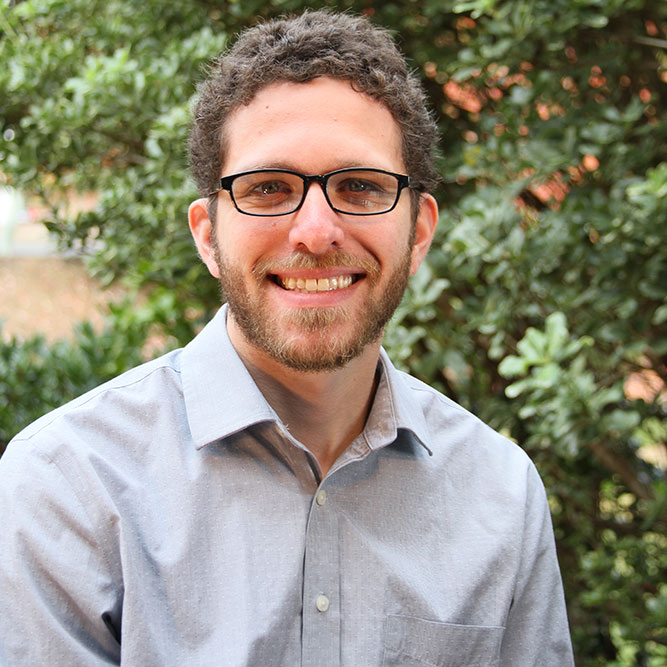 "I immersed myself in the entire research process, from study design to publication. This opportunity translated very well to graduate school and was excellent preparation."
What has been your career path since graduating from Goucher?
I graduated from Goucher in 2011 with a major in psychology and a minor in Spanish. After graduating, I enrolled at the University of North Carolina at Chapel Hill to pursue a PhD in psychology with a focus on cognitive psychology. I earned my PhD in May 2016. Toward the end of my graduate career, I realized that academia was not the best fit for me, and I began exploring non-academic paths. I was particularly interested in science communication and writing about psychology and other fields. I ended up finding a position doing technical writing and editing for an organization that provides energy efficiency consulting. Although the topic is far removed from psychology, I enjoy the work and learning about a new area, and I still get to apply the skills I gained while pursuing my psychology degrees.
What were your most influential and valuable experiences at Goucher?
I would say my most valuable Goucher experience was participating in the Summer Science Research Program the summer before my senior year. I worked with Dr. Jennifer McCabe to conduct research in cognitive psychology, and being able to learn from her was highly rewarding. With her guidance, I immersed myself in the entire research process, from study design to publication. This opportunity translated very well to graduate school and was excellent preparation. Joining other research teams during the semester was also extremely influential.
What advice do you have for current students interested in preparing for a path similar to yours?
My biggest piece of advice for students is to take advantage of the psychology faculty. They are there to help you and are always happy and willing to do so. At the same time, if you are considering pursuing research, look for opportunities through the Summer Science Research Program or as part of a larger team. These experiences offer a great feel for the atmosphere and environment at the next level. And if you later realize that the work does not align well with your interests, motivations, etc. (as I did), that is perfectly OK too. The skills and abilities you develop while pursuing psychology – beyond learning the subject matter itself – are applicable to a wealth of careers.