Faculty
The faculty who will guide you through the curriculum at Goucher are not just professors, and they're not just at Goucher. They are distinguished leaders in their fields. They bring a depth of practical experience that is invaluable to students.
Core Faculty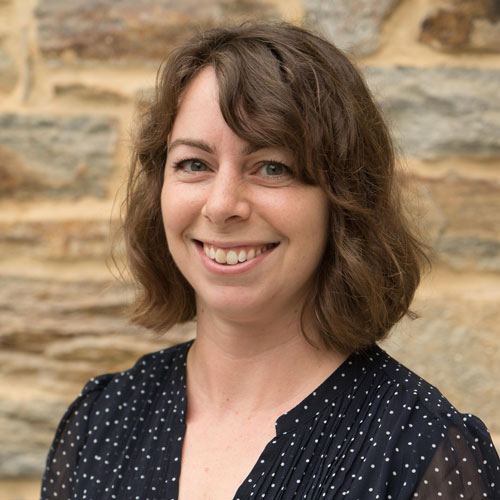 Melanie Lytle
Academic Director
Melanie Lytle has an MA in Historic Preservation (Goucher College '11) and a BA in History (California State University, Sacramento). She has been a preservation consultant for 15 years, guiding her government agency clients through the complex U.S. regulatory framework to protect, support, and revitalize built environments and cultural landscapes. She's also worked on the nonprofit and advocacy side of the field as the former executive director of the non-profit Maryland Association of Historic District Commissions and for an architectural easement organization. Since 2015, she's served as a board member at Restoration Works International. Through her service with the nonprofit in Nepal, India, and the US, she's discovered how meaningful heritage sustainability and community engagement work can be when a historic place becomes the place from which communities can cultivate their values and community members can address local challenges and design strategic innovations to make positive social change.
Her current research interest is the potential for altruism and empathy to guide preservationists toward a more people-focused practice. This interest is an outcome of living abroad in post-Apartheid South Africa in the mid-1990s and in France, international and domestic travel, and her nonprofit board service. She's learned that we often present preservation as a solution to social and cultural problems (lack of community, economic disinvestment, social injustice, globalization, climate change, etc.) but that these are "wicked problems," problems that are difficult or impossible to solve because of incomplete/contradictory knowledge, the number of people involved and their opinions, and the interconnectivity with other difficult problems. She's convinced preservationists must be part of the larger human-centered conversation, cooperate inter-disciplinarily, and banish siloed thinking if we are to have long-lasting influence.
---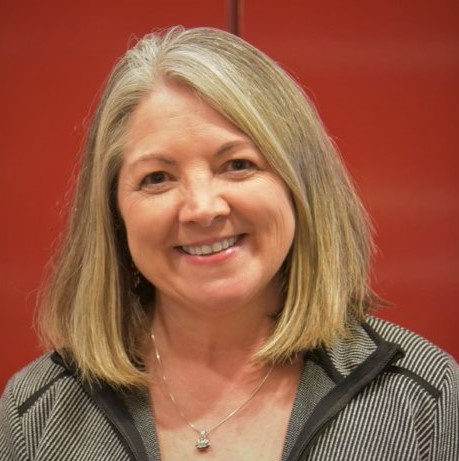 Kay Bachman
Adjunct Lecturer
Kay Bachman, also known as "DocBach," holds a Master's Degree in Organizational Leadership (Gonzaga University, 2006) and a Ph.D. in Leadership Philosophy (Gonzaga University, 2016). Dr. Bachman's 30+-year career began in the architectural industry practicing interior design where she was involved with several historic rehabilitation projects. Dr. Bachman acknowledges that no matter their complexity or size, successful preservation projects should follow a methodology that focuses on formal project management involving leadership and facilitation, building community, and mindful processes for reaching amicable decisions. She believes that even in a world where cultural values differ, there is opportunity for preservationists and stakeholders to come together, producing a positive result.
In Dr. Bachman's research into the most profound sense of leadership among project managers, she has identified inherent qualities such as humility, care, depth, and a sense of discovery as vital. Her own passion as a leader and a project manager dovetail with these, providing her family, her work, and learners alike with illumination. Through her years of project management, Kay recognizes that project conflicts often arise out of the lack of stakeholder engagement early in the project. When preservationists are thoughtful in building community, having transparency and openness are top priorities, as is conducting planning efforts that incorporate the desires of the community at large.
---
Betsy H. Bradley
Adjunct Lecturer
Betsy H. Bradley is experienced as a heritage preservation specialist, historian, and professor of history and historic preservation. Her professional and academic interests center on the critique of policy, practice, and the evolving nature of the preservation field. She keenly monitors the ever-changing historic preservation field in the United States.
Dr. Bradley has taught in the Goucher Historic Preservation program since 2007. Her courses include Introduction to Historic Preservation, Documentation, and Preservation Public Policy and she has directed over twenty thesis projects. She has also taught historic preservation at the University of St. Thomas Art History graduate program; Ursuline College's undergraduate program, and in the Youngstown State University's undergraduate and graduate departments. Betsy's interest in industrial buildings resulted in her book, The Works: The Industrial Architecture of the United States (Oxford University Press, 1999). She has also written about how property owners addressed old dwellings prior to the formal historic preservation program in "Reviving Colonials and Reviving as Colonial" in Re-Creating the American Past: Essays on the Colonial Revival. (Charlottesville: University of Virginia Press, 2006).
Dr. Bradley has over twenty years of experience working with preservation policies and practices at the local level. She worked for several years for the New York City Landmarks Preservation Commission and has also served on the commissions of Shaker Heights, Ohio, Taylors Falls, Minnesota and Spokane, Washington, where she now resides. From 2011 to 2016, Bradley was the director of the historic preservation program in the City of St. Louis. She oversaw the review of thousands of building permits, and addressed the current topics of demolition review in a Legacy City, the design of new construction, the regulation of solar panels in historic districts and the integration of historic districts and form-based zoning. She has worked as a consultant in Minnesota and on the staff of the Wyoming State Historic Preservation office.
---
Timothy Frye
Adjunct Lecturer
Timothy Frye is the Historic Preservation Officer with the San Francisco Planning Department. He has over 14 years of experience in Planning and Preservation, having also worked for the City of Chicago's Commission of Chicago Landmarks. Mr. Frye holds an M.S. in Historic Preservation from the School of the Art Institute of Chicago and a B.A. from DePaul University in Public Policy: Urban Studies. As HPO, Mr. Frye staffs the San Francisco Historic Preservation Commission and oversees long-range planning, entitlement review, survey, and designation responsibilities of the for the City's Historic Preservation Program. He also serves on the board of the National Alliance of Preservation Commissions.
---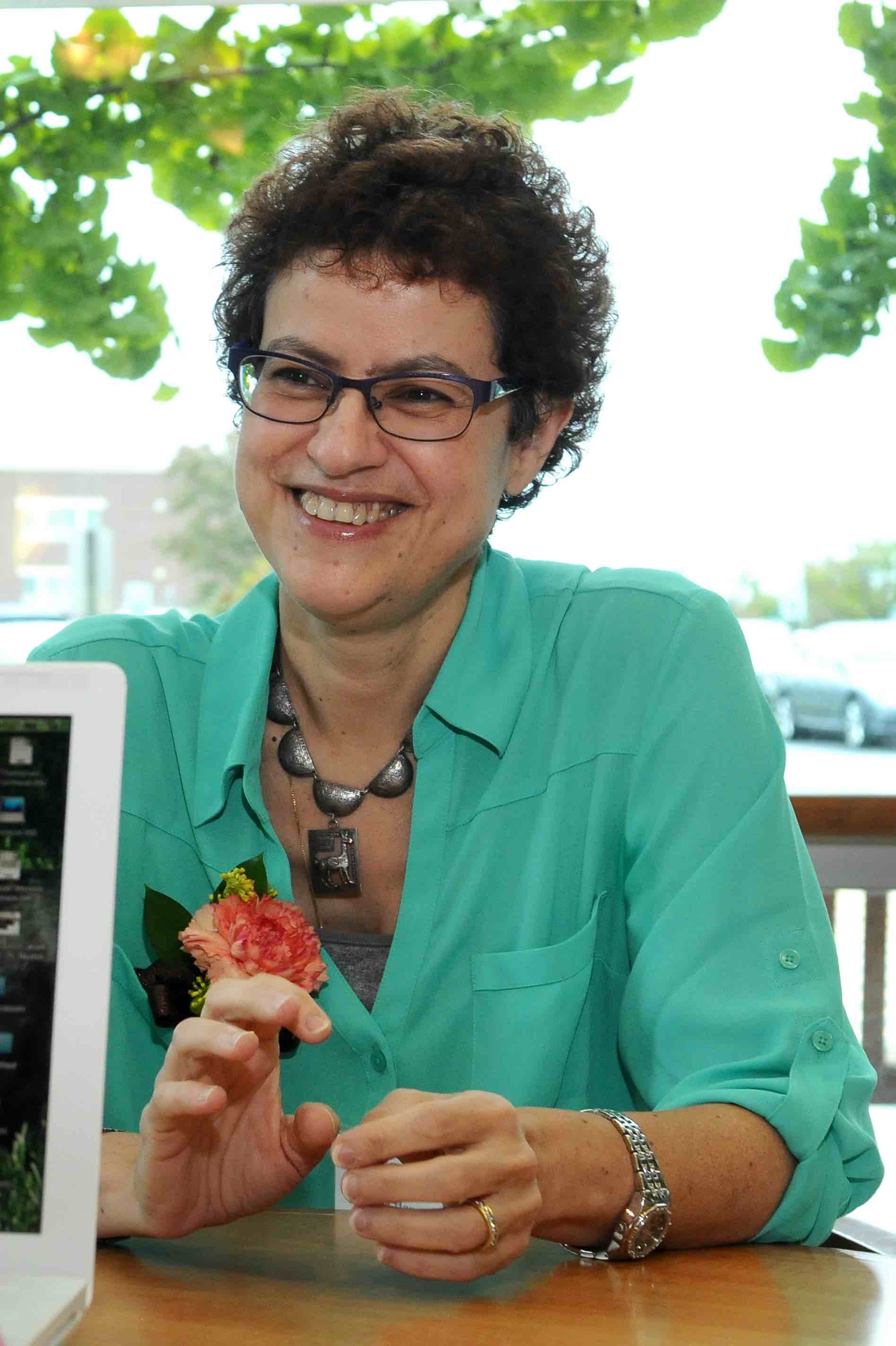 Leila Hamroun
Adjunct Lecturer
Leila Hamroun, AIA, NCARB, LEED AP, is an accomplished historic preservation architect, with over twenty-five years of national and international experience providing design, planning, management and cultural analysis services primarily for existing buildings. Her multilingual and multicultural background informs a nuanced perspective on the historical, political, social and economic contexts that shape interventions on the existing building fabric. By bringing together design and technical knowledge from the combined disciplines of architecture, planning, conservation, and building diagnostics, she is committed to imaginative design solutions, that provide a contemporary experience while respecting the integrity and character of the building or structure.
Ms. Hamroun is a registered architect in the states of Connecticut, Delaware, Maryland, New Jersey and Pennsylvania. Recent projects include the Urban Resilience Master Plan for the Wilaya (Province) of Algiers (Algeria), Renovation of the Adrian Phillips Theater and the Limestone Façade Masonry Restoration at Boardwalk Hall (National Historic Landmark – 1929), in Atlantic City, NJ, Updated Historic Area Commission Design Guidelines and Standards for the New Castle National Historic Landmark District, in New Castle, DE, and Non-Destructive Evaluation Building Envelope Assessment of Trinity Church (c. 1890), Triad Building, Old Swedes Church (c. 1699 - National Historic Landmark) and the Christina Community Center, in Wilmington, DE.
Architect Diploma, Ecole Polytechnique d'Architecture et d'Urbanisme - Algiers, Algeria
Diploma, Centre d'Etudes Superieures d'Histoire et de Conservation des Monuments Anciens (Centre des Hautes Etudes de Chaillot) - Paris, France
MA in Urban Affairs and Public Policy from the University of Delaware - Newark, DE
---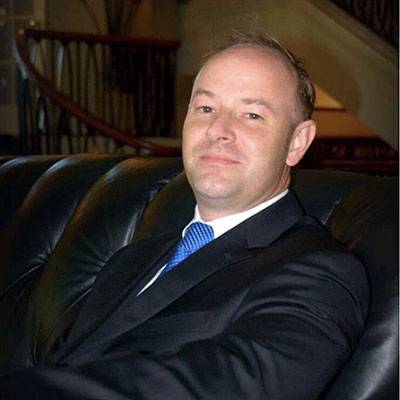 Jim Higgins
Adjunct Lecturer
Jim Higgins began his study of urban history at Lehigh University in 2001 where he concentrated on medium and small industrial cities in the Northeast and Upper Midwest. Dr. Higgins' research has since transitioned into the history of medicine and the relation of public health to the urban environment and built spaces. As a doctoral student, Higgins worked on the threat of avian influenza and SARS for American and Hong Kong media and a firm that handled corporate threat assessment. As the centennial of the great influenza pandemic of 1918-1922 approached, the British Broadcasting Corporation, the History Channel, and the Smithsonian Channel searched for scholars who might lend context to the pandemic, and he was fortunate enough to work with these groups, offering his expertise on the urban impact of the disease.
An active scholar, Higgins has offered a dozen scholarly papers, published a number of academic articles, and published his first book, Health of the Commonwealth, in 2020 through the Temple University Press. His second book is under contract and peer review with the Pennsylvania State University Press, with publication expected in 2022. Most of all, Higgins enjoys teaching and looks forward to the challenges and opportunities each class presents.
Ph.D in History, Lehigh University
M.A. in History, Duquesne University
---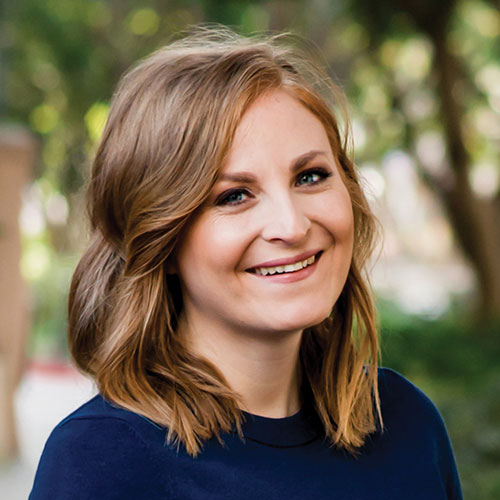 Katie Rispoli Keaotamai
Adjunct Lecturer
Katie Rispoli Keaotamai works professionally at the intersection of historic preservation, real estate development, and construction. In her role as Development Project Coordinator with the City of Beaverton, Oregon, Ms. Keaotamai works with small businesses and property owners to rehabilitate commercial buildings and corridors in order to stabilize existing building stock and boost appeal to both customers and investors.
Ms. Keaotamai holds experience in the nonprofit, private, and public sectors. Since earning her Master of Heritage Conservation degree from the University of Southern California, she has worked as a historic preservation and project management consultant to help execute building rehabilitation and relocation projects. In the past, she also served as Executive Director of We Are the Next, a nonprofit organization dedicated to introducing teens and young adults to careers in historic preservation and the built environment. She additionally founded TICCO, a professional organization and online networking platform for people shaping cities. Through TICCO she has created and implemented educational programs for professionals at all career stages who work with cities, communities, and the built environment.
Ms. Keaotamai brings her experience working in a range of business environments to her instruction in the Historic Preservation Program, where she works to prepare students with practical skills they will need when they complete their degrees and enter the field as practitioners.
M.H.C. University of Southern California
---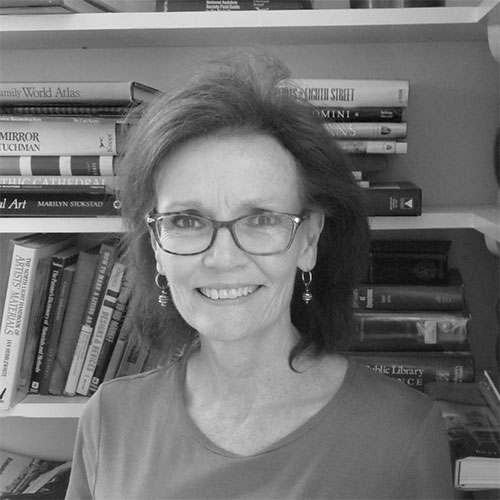 Paula Mohr
Adjunct Lecturer
Paula Mohr is a nationally recognized architectural historian and preservationist based in Iowa, where she founded and operates a consulting practice. While at the State Historic Preservation Office, she administered one of the nation's largest certified local government programs for 14 years. Dr. Mohr previously held positions at the National Trust for Historic Preservation, the White House/Old Executive Office Building, and the National Park Service, where she was curator of the White House Storage Facility. From 1994 to 2000, Dr. Mohr was curator of the U.S. Treasury in Washington, where she was responsible for the preservation and interpretation of this National Historic Landmark and its collections.
Dr. Mohr's Ph.D. in architectural history is from the University of Virginia, where she wrote her dissertation on architecture and sculpture in New York's Central Park. She has written about the sacred qualities of Central Park's landscape and buildings in American Sanctuary: Understanding Sacred Spaces (Indiana University Press, 2006). She also contributed several chapters on landscape design for Campus Beautiful: Shaping the Aesthetic Identity of Iowa State University. Her current research projects include the history and rehabilitation of newspaper buildings. She taught architectural history at the University of Virginia, Drake University and through an NEH-funded workshop on Frank Lloyd Wright and the Prairie School in the Midwest.
Dr. Mohr serves on the boards of the National Alliance of Preservation Commissions, the Vernacular Architecture Forum, Silos and Smokestacks National Heritage Area, and other preservation organizations.
Ph.D. in Architectural History, University of Virginia
M.A. in Museum Studies, Cooperstown Graduate Program (SUNY Oneonta)
---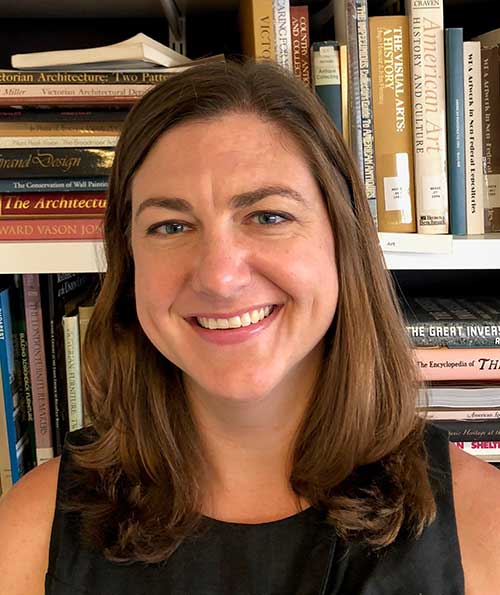 Anne Nelson
Adjunct Lecturer
Anne Nelson has a B.A. in History from Boston College and a juris doctor from Duquesne University School of Law. She is licensed to practice law in Pennsylvania and the District of Columbia. As Senior Associate General Counsel for the National Trust for Historic Preservation in Washington, DC, she provides a broad range of legal services to the organization, including both corporate legal services and advocating for the protection of historic resources at the federal, state, and local levels. Her corporate work focuses on supporting the National Trust's portfolio of historic sites—currently focusing on matters relating to COVID-19, but also assisting the historic sites with expanding their programs and community engagement through collaborations with artists and other innovative agreements and partnerships. Over the last two years, Anne has led the National Trust's efforts to protect the Ashley River Historic District—a 23,000-acre cultural landscape that is located in Charleston, SC and listed in the National Register of Historic Places. Using various legal and advocacy tools, the National Trust, along with a coalition of local preservation and conservation partners, is seeking additional protections for this iconic place. Anne also regularly participates in Section 106 reviews under the National Historic Preservation Act, works to defend and strengthen local ordinances, and regularly lectures on a variety of historic preservation topics around the country. She is also a lecturer at the University of Pennsylvania's Stuart Weitzman School of Design.
Prior to joining the National Trust, Anne was the General Counsel of the Pittsburgh History & Landmarks Foundation where she provided legal advice to the nonprofit organization and its subsidiaries, including working on two federal historic tax credit transactions (one twinned with low income tax credits), providing legal services to the preservation easement program, and directly advocating at the local level for the preservation of historic properties.
---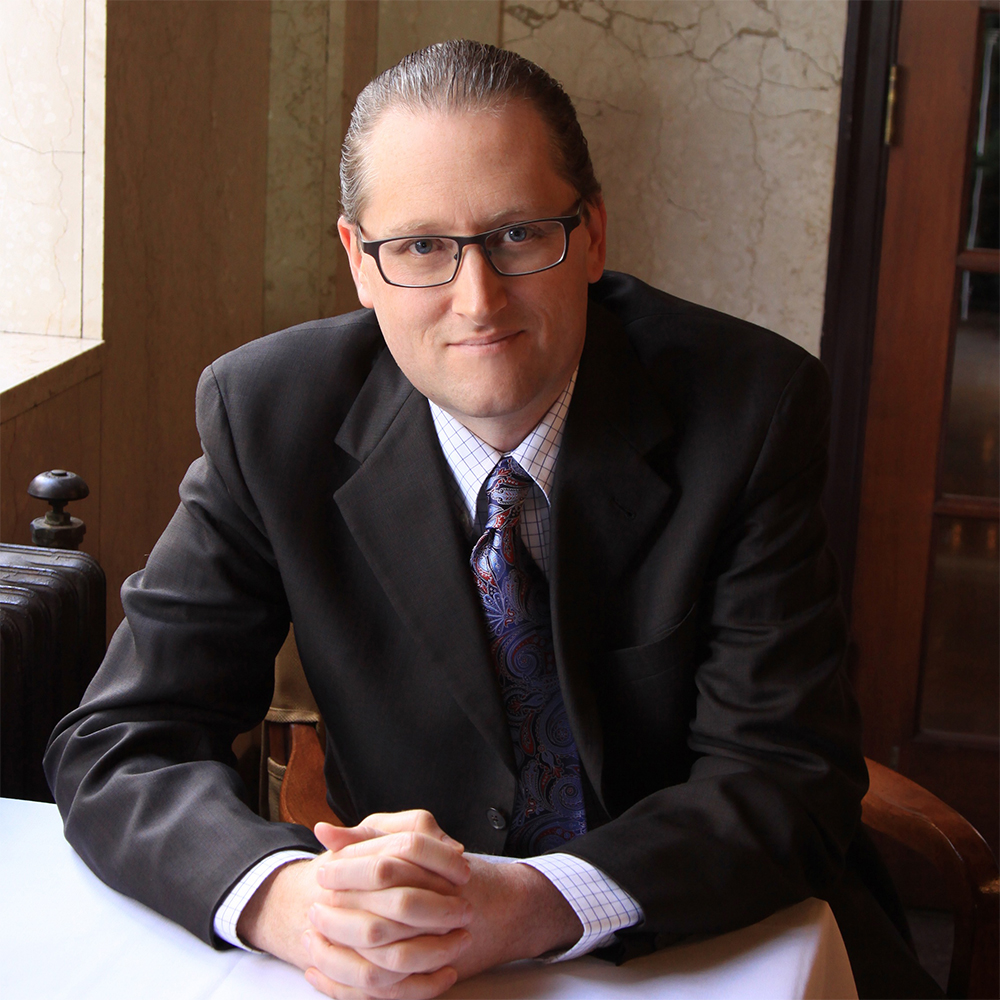 Bryan D. Orthel
Adjunct Lecturer
Bryan Orthel is an assistant professor in the College of Human Ecology at Kansas State University. His teaching prepares students to develop pragmatic and evidence-based design solutions that support people. His scholarship and previous professional practice emphasize work in small communities addressing history, preservation, and cultural change. His recent project has been supported by a National Endowment for the Humanities grant.
Orthel holds a doctorate in interdisciplinary design and history from Washington State University, a Master's Degree in Historic Preservation from the University of Kentucky, and a professional bachelor's degree in Architecture from the University of Oregon. His scholarship examines how people understand and use history in their lives and environments (historical consciousness). He also researches design pedagogy, design thinking, and problem solving. His scholarship has been published in Buildings & Landscapes, Interiors, and Preservation Education & Research, among other titles.
Ph.D. in Interdisciplinary Design and History, Washington University
M.A. in Historic Preservation, University of Kentucky
B.A. in Architecture, University of Oregon
---
Lori Durio Price
Adjunct Lecturer
Lori Durio Price is a senior architectural historian currently located in St. Petersburg, Florida, with more than 22 years of professional experience in the cultural resources field. She currently serves as the Cultural Resources National Practice Lead for CH2M, an international consulting firm, where she leads a team of cultural resources practitioners across the country who perform environmental reviews; conduct and facilitate Section 106 and tribal consultation; handle agency coordination; develop mitigation strategies and draft Section 106 agreement documents; and perform cultural resources field surveys. Prior to her 15 years in the consulting field, she held positions as SHPO staff and as the Principal Architectural Historian for the City of New Orleans. She has worked as a liaison between FEMA and SHPO during disaster recovery from Hurricane Katrina in New Orleans, served as the Cultural Resources Program Lead for the SR 520 Bridge Replacement Program in Seattle to replace the world's longest floating bridge, and drafted complex Programmatic Agreements for transportation, military, and redevelopment/divestment projects. Mrs. Price has practiced preservation advocacy and outreach at the local level for many years, currently as a member of the Board of Directors for her local preservation non-profit, St. Petersburg Preservation.
M.F.A. in Historic Preservation, Savannah College of Art and Design
B.A. in English and Political Science, Louisiana State University
---
Hyon Rah
Adjunct Lecturer
Hyon Rah, LEED AP, ENV SP, an expert in sustainable built environment and water and energy risk mitigation, helps connect historic preservation to sustainability and resilience.
She has supported development projects of diverse scales, scopes, and locations to formulate and implement people centered and integrated strategies that reduce water and energy risks, and, along with that, community and financial threats. Communicating in five languages, she has worked in over 30 countries, navigating different cultural and regulatory landscapes.
Ms. Rah is principal and founder of RAH Solutions, a Washington-DC based consultancy. She is a board-appointed member of Metropolitan Washington Council of Governments' (MWCOG) Air & Climate Public Advisory Committee, and adjunct professor at the University of the District of Columbia's College of Agriculture, Urban Sustainability, and Environmental Sciences (CAUSES).
M.Sc., Water Management & Hydroinformatics, European Commission's EuroAquae Programme, a consortium of: Newcastle University (UK), Polytech Nice Sophia Antipolis (FR), BTU-Cottbus (DE), and Barcelona Tech (ES
M.Arch, University of Michigan
B.A., Architectural Studies with minor in Japanese, University of Washington
---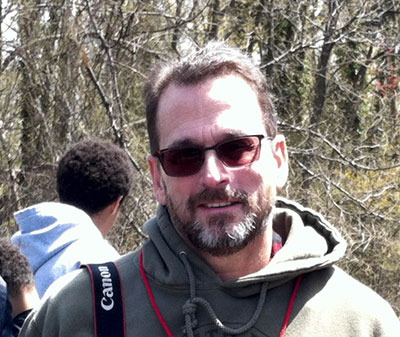 David Rotenstein
Adjunct Lecturer
David Rotenstein is a public historian and folklorist based in Pittsburgh, Pennsylvania. Dr. Rotenstein has worked in historic preservation and public history since 1984. He began his career as an archaeologist, doing cultural resource management with private-sector firms and with the Georgia Department of Transportation.
Before starting his own consulting practice in 2001, Dr. Rotenstein worked for consulting companies, designing, executing, and supervising archaeological, architectural history, and historic context studies for compliance with local, state, and federal environmental laws. He participated in a working group of telecommunications industry representatives, historic preservation professionals, and federal officials revising National Historic Preservation Act compliance rules for the Federal Communications Commission (FCC).
Dr. Rotenstein has taught history, folklore, and cultural anthropology. His adjunct appointments include the University of Pennsylvania, Carnegie Mellon University, and Montgomery College (Maryland). He also taught a course for the National Preservation Institute on National Environmental Policy Act compliance for FCC licensees.
In Montgomery County, Maryland, Dr. Rotenstein served two full terms on the Historic Preservation Commission. He also was appointed to a panel rewriting the county's zoning code. Dr. Rotenstein also has served on the Society for Industrial Archeology board of directors and he has been an active member of the Vernacular Architecture Forum and the National Council on Public History. Dr. Rotenstein has published widely in anthropology, history, and folklore on subjects ranging including industrial history, blues history and heritage tourism, and gentrification and displacement.
Ph.D. in Folklore and Folklife, University of Pennsylvania
B.A. Anthropology, Georgia State University.
---

Lauren Schiszik
Adjunct Lecturer
In her position at the Baltimore City Department of Planning, Lauren Schiszik is involved in many facets of historic preservation planning, including architectural design review for landmarks and local historic districts, regulatory reviews, historical and architectural research, and archaeological assessments and reviews. She coordinates the Baltimore City Landmark designation program and the conservation program for Baltimore's historic monuments. She also works on departmental and inter-agency initiatives that integrate preservation into large-scale planning efforts that address issues such as climate resiliency and neighborhood stabilization and revitalization.
Prior to her position with Baltimore City Department of Planning, she worked as a public archaeologist and cultural resources planner with Anne Arundel County's Lost Towns Project, and in the private sector as a cultural resource GIS specialist.
Ms. Schiszik is the Vice President of Friends of Maryland's Olmsted Parks and Landscapes, a volunteer-led non-profit organization. She has also served as adjunct faculty in the Public History Department at Stevenson University, and co-teaches courses in John Hopkins University's Odyssey Program. Ms. Schiszik has authored and presented papers on topics in historic preservation and archaeology.
M.H.P. in Historic Preservation, University of Maryland-College Park
B.A. in Sociology/Anthropology, Earlham College
---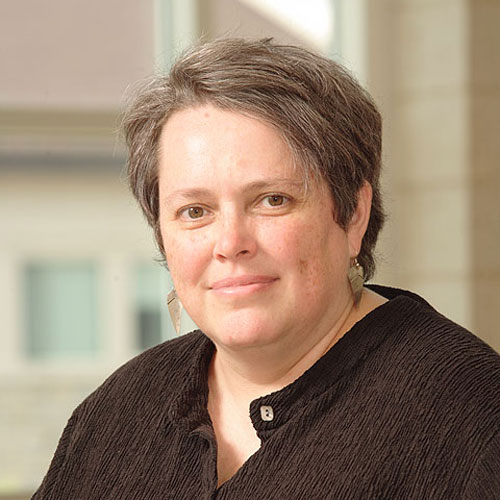 Kennedy Smith
Adjunct Lecturer
Kennedy Smith has been a leader in downtown economic development for 25 years. After serving as director of Charlottesville, Virginia's downtown revitalization organization in the early 1980s, she joined the staff of the National Trust for Historic Preservation's National Main Street Center in 1985 and became its director in 1991, a position she held for 13 years. During Ms. Smith's tenure the Main Street program was recognized as one of the most successful economic development programs in the U.S., generating $18 billion in new investment and stimulating development of 226,000 new jobs and 56,000 new businesses and expanding to a nationwide network of almost 2,000 towns and cities, with additional programs abroad.
In 2004, Kennedy and several colleagues launched the Community Land Use and Economics (CLUE) Group, a private consulting firm that helps civic leaders gather and apply market information to create dynamic downtown economic development strategies. She has won numerous accolades for her work, including receiving a Loeb Fellowship at Harvard University and being named one of Fast Company magazine's first Fast 50 Champions of Innovation, recognizing creative thinkers whose sense of style and power of persuasion change what our world looks like and how our products perform. She has been featured in news media ranging from Business Week and The New York Times to CBS Sunday Morning and The Donohue Show. In addition to her work with the CLUE Group, she is a columnist for Planning Commissioners Journal.
---