Faculty
The faculty who will guide you through the curriculum at Goucher are not just professors, and they're not just at Goucher. They are distinguished leaders in their fields. They bring a depth of practical experience that is invaluable to students.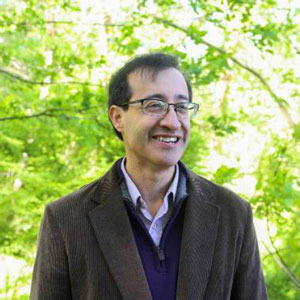 German Mora
Germán Mora is a Professor of Environmental Studies at Goucher College. His Ph.D. research focused on past climate changes. Prior to arriving at Goucher, he was a post-doctoral fellow at the Johns Hopkins University, working on the water management in forested areas, and taught at Iowa State University and Montgomery College. At Goucher College, he teaches a broad range of survey and thematic courses that address the intersectionality of science and society in regards to understanding and addressing environmental issues. His research explores the effects of urbanization on water quality and the provision of ecological services, shifts in the water cycle as a result of past climatic events, and more effective pedagogical strategies to improve environmental literacy.
---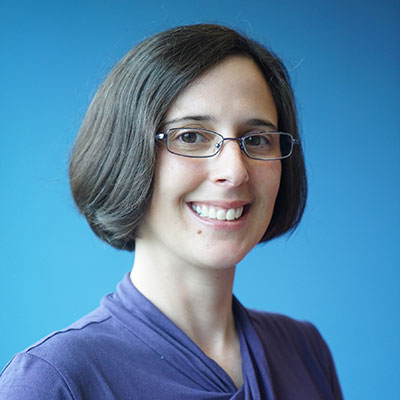 Gina Shamshack

Gina Shamshak is an environmental and natural resource economist who specializes in fisheries and aquaculture economics. Her dissertation research examined the economics of offshore bluefin tuna aquaculture in the United States by developing a dynamic stochastic bioeconomic model of this form of production. She has also published on the highly valued global geoduck market. Her current research agenda focuses on seafood markets, fishing communities and the fishing industry in the state of Georgia. Wherever possible, she looks to bring her research into the classroom as a way to motivate and demonstrate economic concepts in action. Plus, she cannot resist a good fish story.
---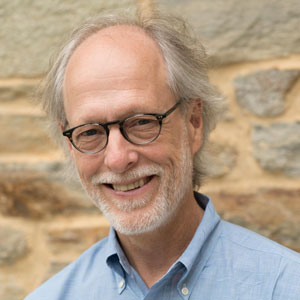 Thomas Walker

Thomas Walker's work focuses on a human dimensions approach to the study of the natural and built environments. He has worked in museums and arts organizations, including a virtual museum developed at Indiana University based on a collection of historic log buildings and documentation of traditional culture of the area. He has also conducted oral histories of historic preservation in Indiana and documented maritime culture in the Chesapeake Bay region as well as in New York harbor to contextualize the history of the seaport and its collection of historic vessels and buildings. As a venture philanthropist, he has served as a trustee for a foundation www.walker-foundation.org which funds research, policy, and projects investigating environmental economics in areas of climate change, energy and tax policy, ecosystem services, ecotourism, and sustainability in forests and fisheries.
Ph.D in Folklore and Anthropology, Indiana University-Bloomington
M.A. in Folklore and Anthropology, Indiana University-Bloomington
B.A. in English, St. Lawrence University
---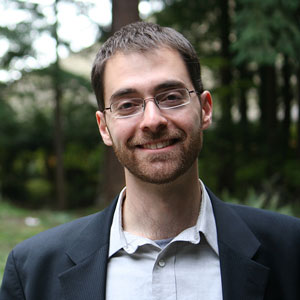 Erik Assadourian
Adjunct Lecturer
Erik Assadourian is a Senior Fellow at Worldwatch Institute where he has studied cultural change, consumerism, degrowth, ecological ethics, corporate responsibility, religion, and sustainable communities over the past 13 years. In 2013, Erik co-directed State of the World 2013: Is Sustainability Still Possible? He is author of two chapters of the report "Re-engineering Cultures to Create a Sustainable Civilization" and "Building an Enduring Environmental Movement." In 2012, Erik co-directed State of the World 2012: Moving Toward Sustainable Prosperity and wrote "The Path to Degrowth in Overdeveloped Countries" for the report and continues to research and write on degrowth. Erik also directed State of the World 2010: Transforming Cultures: From Consumerism to Sustainability and wrote "The Rise and Fall of Consumer Cultures." Erik continues to direct the Transforming Cultures project, which explores innovative new ways to intentionally and proactively transform cultural norms so that living sustainably feels as natural as living as a consumer feels today. Most recently, through this project, Erik co-designed an eco-educational scenario for the popular board game Settlers of Catan, Catan: Oil Springs, which he hopes will help players grapple personally with climate change, the tragedy of the commons, and the challenges that come with continued growth in a finite system. Currently, Erik is developing a reality TV show, writing for The Guardian's Sustainable Business blog, and managing the US hub of Future Perfect.
---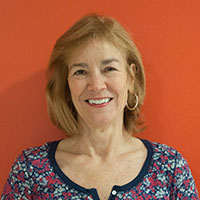 Ann Daniels
Adjunct Lecturer
Ann's expertise encompasses all areas of supply chain management for the food industry: purchasing, quality assurance, food safety, distribution, logistics, R&D, and international expansion. Her professional focus is the development of sustainable and socially responsible food supply chains including protocols around treatment of land, people and animals. She owns a consulting company focused on restaurant chains, and works with executives in the business to adapt and improve their food supply chains.
---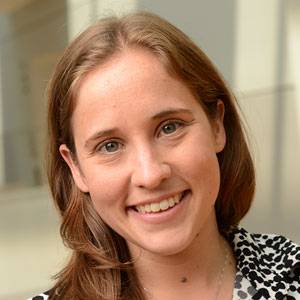 Rebecca Hill
Adjunct Lecturer
Dr. Hill received her doctorate in Agricultural and Natural Resource Economics and her bachelors in Agricultural Business at Colorado State University. Rebecca currently serves as the Coordinator of Community and Economic Assistance with the Department of Agriculture and Resource Economics at Colorado State University. Rebecca has experience working in economic and community development both domestically and internationally. She serves on the City of Fort Collins Water Board, where she is the chair of the Legislative, Finance and Liaison Committee. In Panama Rebecca has worked with a local organization promoting sustainable ecotourism. She also has worked with women's rights groups on reservations and in Kenya. Rebecca has also taught Agricultural Marketing and Microeconomics at Colorado State University.
---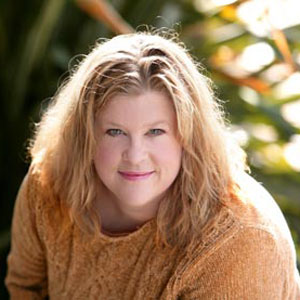 Susan Mazur-Stommen
Adjunct Lecturer
Susan Mazur-Stommen is a cultural anthropologist who conducts qualitative research on behavior change and energy usage. She has more than 20 years of experience working in corporate, academic, and non-profit circles. Her work has been published in peer reviewed journal articles and books from academic presses, as well as trade journals and other media publications. She is a sought after conference speaker and presenter on a variety of topics. Her research focus is on the intersection of behavior and culture with the built environment.

Susan is the principal of Indicia Consulting, which she founded in 2008. In 2011 she took a three year hiatus from teaching and consulting and joined the American Council for an Energy Efficient Economy as the Director of their Behavior and Human Dimensions Program. She has also been the chair of the Behavior Energy and Climate Change Conference since 2011. Prior to joining ACEEE, Susan worked as an adjunct professor in the California State University system for ten years, teaching approximately 5000 students! Susan earned both a Master of Arts and a Doctorate in Cultural Anthropology from the University of California, Riverside, and her Bachelor of Arts in Cultural Anthropology from San Jose State University. She received a Fulbright for her dissertation research in the former East Germany. More information on her research can be found at Academia.edu. There are also some slide decks up on SlideShare.
Ph.D. in Anthropology, University of California-Riverside
M.A. in Anthropology, University of California-Riverside
B.A. in Anthropology, San Jose State University
---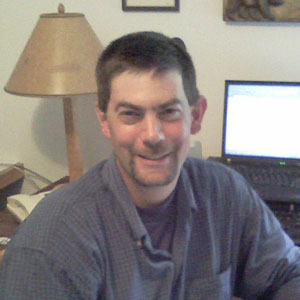 Spencer Phillips
Adjunct Lecturer
Spencer Phillips is a natural resource economist with more than 20 years' experience helping people, communities, and institutions understand and attain the benefits of improved land stewardship. As principal of Key-Log Economics, LLC, he seeks science-based policy and market solutions that foster positive, sustainable connections between community, economic, and ecosystem health. His current research portfolio focuses on the assessment of ecosystem service value - especially as impacted by climate change, public land and resource management, and water quality improvement - and the economics of biodiversity conservation.
He teaches microeconomics, ecological economics, and natural resource policy at the University of Virginia. He has previously served the cause of conservation in a variety of research and organizational leadership roles at the White House Council on Environmental Quality, The Wilderness Society, Northwoods Stewardship Center, and the Northeast Wilderness Trust. Backpacking on a snowy Mt. Rogers in 1983 re-connected Spencer to wildlands and sparked his passion for exploring the intersections of wilderness with human spiritual and economic development. Whenever possible, he continues that exploration by skiing, hunting, canoeing, flyfishing and hiking.
Ph.D. in Agricultural & Applied Economics, Virginia Tech
B.A. in Economics, University of Virginia
---