M.A.E.S. Faculty
The faculty who will guide you through the curriculum at Goucher are not just professors, and they're not just at Goucher. They are distinguished leaders in their fields. They bring a depth of practical experience that is invaluable to students.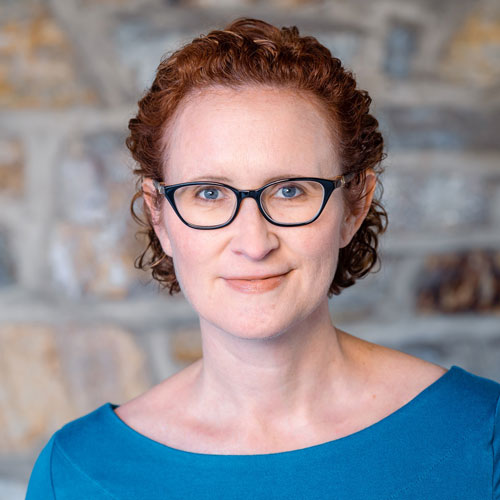 Jennifer da Rosa
Director
jenn.darosa@goucher.edu
Jennifer (Jenn) da Rosa, EdD is the inaugural Director of the Environmental Sustainability and Management graduate program at Goucher College. She is an Assistant Professor of Environmental Studies with a specialization in climate change education. Dr. da Rosa has a background in geology, oceanography, and science education, specializing in climate change misconceptions. She advocates for the use of active and experiential learning to address earth and environmental science misconceptions. Her research interests include earth and environmental science education for adult learners, gender discrepancies in climate and environmental education, and behavioral economics as applied to climate and environmental issues.
Prior to arriving at Goucher College, Dr. da Rosa served as the Assistant Program Director for Johns Hopkins University's MS in Environmental Sciences and Policy and MS in Energy Policy and Climate programs, taught as an instructor with the United States Naval Academy's STEM Center for Education and Outreach, and served as a civilian oceanographer for the Naval Oceanographic Office's Warfighting Support Center at Stennis Space Center, Mississippi.
---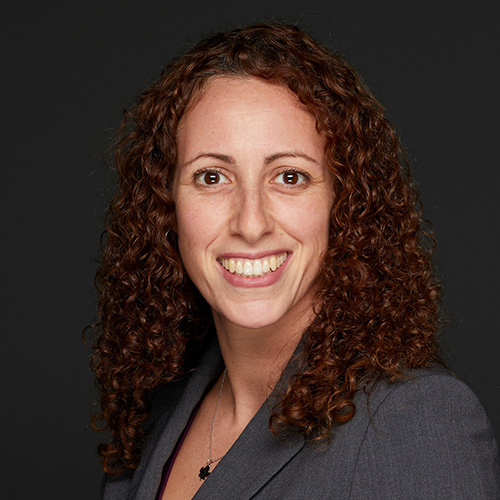 Sandra Elvin
Adjunct Lecturer
Dr. Sandra Elvin is a conservation and security risk professional. She was previously the Director of Expeditions for the National Geographic Society's climate change impact initiative. In the field, she directed a scientific expedition to Mount Everest and a sea-to-source expedition on the Ganges River from Bangladesh to India. She maintained the logistics and safety aspects while ensuring scientific and policy objectives were met. Sandra completed her doctoral degree in environmental studies at York University in Canada where she examined the adverse effects of industrial development on black bears. She earned her master's degree at Dalhousie University in Canada where she addressed collisions between North Atlantic right whales and commercial vessels from a scientific and policy perspective. She completed another graduate degree in conservation criminology where she examined the illegal wildlife trade. In her previous roles, she was a professional guide on polar bear and beluga whale trips in Canada, giant panda and Asiatic black bear trips in China, and snow leopard expeditions in Mongolia. She also worked for the Association of Zoos and Aquariums establishing the inaugural Saving Animals From Extinction program. She has vast international experience having worked in Canada, the United States, Kenya, and the Philippines, and traveled extensively throughout all continents except Antarctica.
---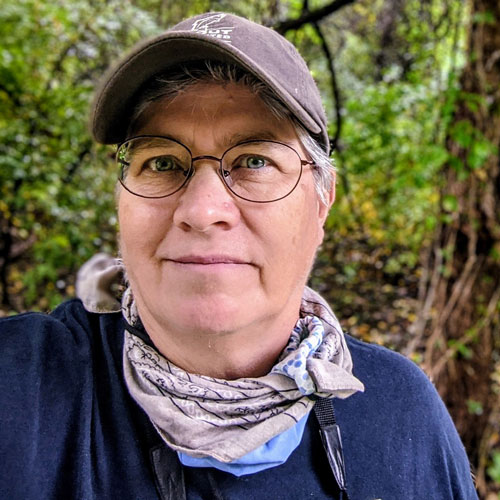 Peggy Eppig
Adjunct Lecturer
Peggy Eppig is a lecturer at Goucher College in undergraduate and graduate Environmental Studies. She serves as ranger-educator and project coordinator for the Lancaster Conservancy where she applies ecology and landscape history to her work in ecological restoration and public education. Her research includes pilgrimage studies and environmental history.
Ph.D. in Environmental Studies, Antioch University New England
B.F.A. Maryland College of Art
---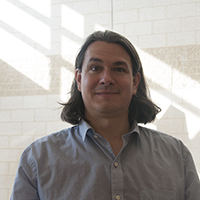 Robert Forloney
Adjunct Lecturer
Robert Forloney is a Cultural Institution Consultant working with a number of clients to develop innovative programs, train interpreters and facilitate strategic planning. He has worked in the museum field for more than twenty years as a teacher for the New York City Museum School as well as an educator, administrator and consultant at institutions such as the Brooklyn Museum of Art, the Museum of the City of New York, the Morgan Library, American Museum of Natural History, the Museum of Modern Art and the South Street Seaport Museum. Most recently he served as the Director of Breene Kerr Center for Chesapeake Studies at the Chesapeake Bay Maritime Museum where he oversaw interpretative, academic, folklife and exhibition programs. In addition, he has formally taught as a classroom teacher for the New York City Museum School, adjunct faculty at Goucher College, University of Delaware and Johns Hopkins University.
Trained in both formal and informal teaching methodologies, much of his work has been directly related to integrating these theories into innovative programming for diverse public audiences. His goal is to enable all audiences to actively engage objects, images and exhibitions in order to successfully access visual and textual information, acquire new knowledge and create personal meaning. Robert strives to ensure that communities have their voice heard and are empowered by the cultural institutions that attempt to share their stories.
Areas of expertise include program development for diverse audiences, interpreter training, staff supervision and coordination, community engagement, exhibition design, grant writing and management as well as strategic planning for cultural institutions.
M.A in Humanities and Social Thought, New York University
Teaching Certificate, Bank Street College of Education
B.F.A. in Fine Arts/Sculpture, Parsons School of Design, New School for Social Research
---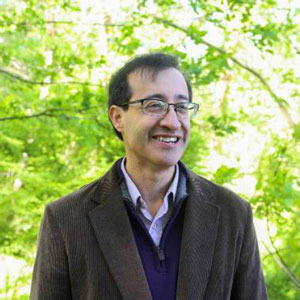 Germán Mora
Professor
Germán Mora is a Professor of Environmental Studies at Goucher College. His Ph.D. research focused on past climate changes. Prior to arriving at Goucher, he was a post-doctoral fellow at the Johns Hopkins University, working on the water management in forested areas, and taught at Iowa State University and Montgomery College. At Goucher College, he teaches a broad range of survey and thematic courses that address the intersectionality of science and society in regards to understanding and addressing environmental issues. His research explores the effects of urbanization on water quality and the provision of ecological services, shifts in the water cycle as a result of past climatic events, and more effective pedagogical strategies to improve environmental literacy.
---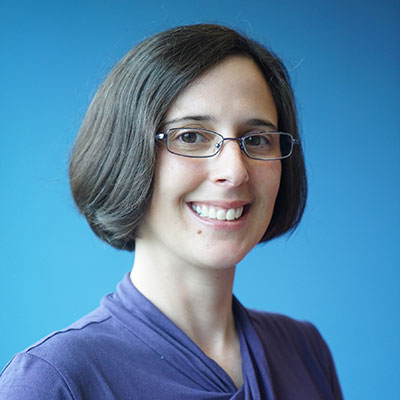 Gina Shamshack
Professor
Gina Shamshak is an environmental and natural resource economist who specializes in fisheries and aquaculture economics. Her dissertation research examined the economics of offshore bluefin tuna aquaculture in the United States by developing a dynamic stochastic bioeconomic model of this form of production. She has also published on the highly valued global geoduck market. Her current research agenda focuses on seafood markets, fishing communities and the fishing industry in the state of Georgia. Wherever possible, she looks to bring her research into the classroom as a way to motivate and demonstrate economic concepts in action. Plus, she cannot resist a good fish story.
---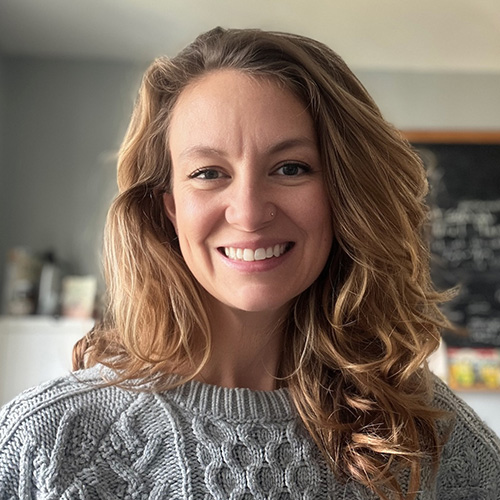 Katy Mike Smaistrla Lampe
Adjunct Lecturer
Dr. Katy Mike Smaistrla Lampe demonstrates her commitment to advancing environmental stewardship, social equity, and economic resilience in and through higher education as both educator and practitioner. In addition to teaching at several schools, she works as a sustainability coordinator, putting into practice her technical expertise in circular economies, climate science, communication strategies, and community building. Dr. Smaistrla has experience implementing a wide variety of environmental projects: she has worked at the University of Missouri - St. Louis since 2013 and at the Missouri Botanical Garden prior to that. Her research centers on meaning-making and change-making, and she's interested in how social/emotional competencies are utilized in heritage interpretation and sustainability leadership.
Ed.D., Heritage Leadership for Sustainability, Social Justice, and Participatory Culture, University of Missouri-Saint Louis
M.S., Environmental Education, Lesley University
B.S., Recreation, Park & Tourism Administration, Western Illinois University
---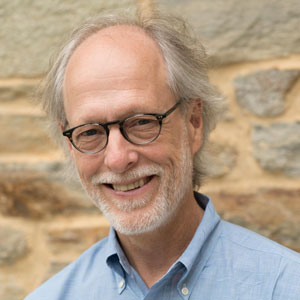 Thomas Walker
Assistant Professor of Practice
Thomas Walker's work focuses on a human dimensions approach to the study of the natural and built environments. He has worked in museums and arts organizations, including a virtual museum developed at Indiana University based on a collection of historic log buildings and documentation of traditional culture of the area. He has also conducted oral histories of historic preservation in Indiana and documented maritime culture in the Chesapeake Bay region as well as in New York harbor to contextualize the history of the seaport and its collection of historic vessels and buildings. As a venture philanthropist, he has served as a trustee for the Alex C. Walker Foundation, which funds research, policy, and projects investigating environmental economics in areas of climate change, energy and tax policy, ecosystem services, ecotourism, and sustainability in forests and fisheries.
Ph.D in Folklore and Anthropology, Indiana University-Bloomington
M.A. in Folklore and Anthropology, Indiana University-Bloomington
B.A. in English, St. Lawrence University
---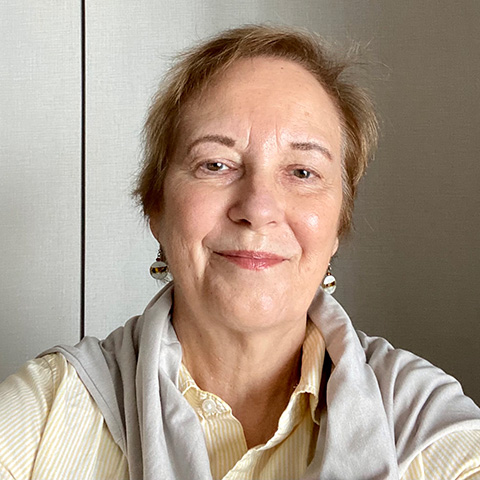 Diana Watts
Adjunct Lecturer
Dr. Diana Watts brings an interdisciplinary background in political economy to the study of sustainability and adaptive change. Dr. Watts' research and teaching centers on sustainability initiatives that engage markets/ politics, civil society. A specific interest is on social innovation and social entrepreneurs. Additionally, transdisciplinary pedagogy, bringing social science "thinking" to environmental scientists is an area of current research.

With a passion for teaching, Dr. Watts has designed and developed numerous courses for undergraduate and graduate programs, including Sustainable Business, Understanding Institutions: The Business of Food, Is Globalization Good? and Managing Responsible Organizations for the Ecosystem. Dr. Watts serves as a mentor for the Innovation Lab and Board member of BethesdaGreen.

She currently lectures at the Johns Hopkins University, Environmental Sciences and Policy Program, is Professor Emeritus, Trinity Washington University and Research Associate at ESPOL, University of Lille.

She received her PhD from the University of California, Berkeley, and MA degree from Johns Hopkins University, School of Advanced International Studies (Bologna, IT/ Washington, D.C.).
---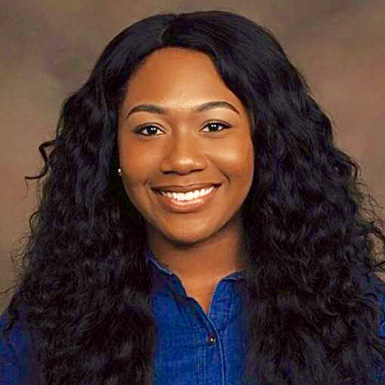 T'Shari White
Adjunct Lecturer
Dr. T'Shari White currently serves as the Education Coordinator for the Center of Community Engagement, Environmental Justice, and Health within the Maryland Institute for Applied Environmental Health at the University of Maryland. She recently obtained her Doctorate from the University of North Carolina at Greensboro in August 2022 with a degree in Geography. T'Shari has a background in environmental studies, sustainability, and biology; however, she specializes in environmental justice, diversity and inclusion, and Black geographies. T'Shari advocates for diverse narratives on racial inequities in the fields of Environmental Studies and Geography. Her dissertation research explored the connections between historical disempowerment, racial violence, and anti-Black rhetoric in America and Black environmental participation, particularly in the Southeast. More broadly, her research interests include race and ethnicity, just sustainabilities, environmental ethics, Black American environmental history, and environmental racism.
Dr. White recently completed her Post-Doctoral Research Fellowship with the University of South Carolina, where she conducted qualitative research on energy vulnerability in Black communities across the state. T'Shari also serves as an Adjunct Faculty member for the Environmental Sciences and Policy Program for JHU and instructs the course: AS.420.647 – Environmental Justice and Inequality. T'Shari is an alumna of the University of North Carolina at Greensboro (UNCG) and received her Bachelor's degree in Environmental Studies with a minor in Biology in 2014. In 2018, she obtained a Master of Science degree from the SUNY College of Environmental Science and Forestry in Environmental Studies with a concentration in Environmental Communication.
In 2020, T'Shari was a recipient of the Summer Pre-Doctoral Multicultural Fellowship at the University of North Carolina at Charlotte (UNCC) where she taught Race, Ethnicity, and Environment. During the fellowship, she also participated in professional development workshops with faculty and other fellows. T'Shari has also taught courses that cover the topics of geosystems, environmental policy, sustainability, and environmental justice and has also served as a Diversity and Inclusion Consultant for faculty at UNCG.
---