Student Counseling Center Staff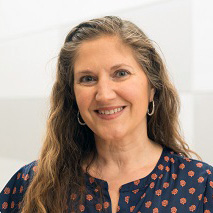 Monica Neel, Psy.D.
Director, Student Counseling Center
Licensed Psychologist
Phone: 410-337-6562
Email: monica.neel@goucher.edu
Monica has had the privilege of working with students at Goucher College since 2010. She enjoys this work immensely because of the opportunity to witnesses, on a daily basis, the self-discovery that is hallmark to the identity development of emerging adults. Monica views the therapy process as a collaborative relationship that promotes self-compassion, adaptive coping, empowerment, and future resilience. Drawing from principles of mindfulness, acceptance, and emotion regulation, she believes that individuals possess a unique capacity to connect with their own internal wisdom and path to wellness. While she has experience addressing most psychological issues confronted by adolescents and adults, Monica has specialized training in treating individuals coping with trauma, anxiety (including OCD), depression, grief/loss, and the psychological impact of injury/illness. She also works extensively with individuals who struggle with eating disorders and substance abuse.
Monica is a licensed psychologist who has been practicing in the Baltimore area since 2002. She obtained both her master's and doctoral degrees from the Clinical Psychology program at Loyola University Maryland. Following graduation, she completed a 2-year postdoctoral fellowship in the Baltimore Regional Burn Center of Johns Hopkins University School of Medicine. Monica is a first-generation Greek-American who spends time traveling (or planning her next trip) to Greece. Locally, she has a passion for supporting local farms and restaurants.
---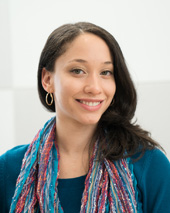 Lauren Greenberg, M.S., LCPC
Assistant Director, Student Counseling Center
Mental Health Counselor and Clinical Case Manager
Phone: 410-337-3023
Email: lauren.greenberg@goucher.edu
Lauren graduated from Loyola University Maryland with a Master's of Science Degree in Counseling Psychology. Lauren's work with emerging adulthood began in 2008 when she compiled and documented studies on attachment and college adjustment as research assistant to Dr. Jonathan Mattanah. Her externship placement for graduate school included counseling services for difficulty adjusting to college, relationship issues, grief and loss, anxiety, and substance abuse. For three years, Lauren provided hotline crisis intervention for individuals with suicidal/homicidal ideation, addiction, panic and anxiety disorders, and mood disorders to residents of Baltimore City. In addition to her work at Goucher College, Lauren provides individual and group sessions on a crisis residential unit. Her professional interests and areas of study include positive psychology, promoting social and emotional competence, and women's issues. Lauren believes that effective therapy depends upon a relationship of respect, empathy, and trust while using a person's strengths to overcome adversity and challenges. Lauren's style of therapy is integrative and suited to fit the needs and interests of each client. When not at Goucher, Lauren enjoys dance, photography, and comedy.
---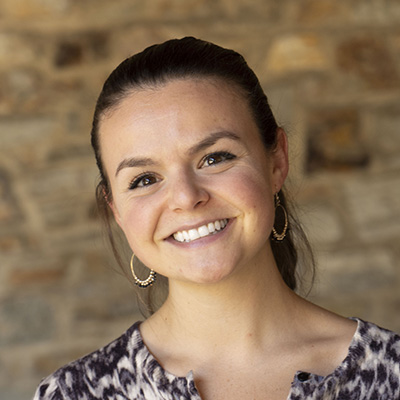 Lucy Rawson, M.A., LGPC
Mental Health Counselor
Phone: 410-337-6052
Email: lucy.rawson@goucher.edu
Lucy graduated from Towson University with a Master's of Arts in Clinical Psychology. She holds an interest in working with the emerging adult population, as she finds that this developmental period holds great opportunity for self-discovery, increased insight, and setting the stage for a healthier and more fulfilling future. Lucy completed her graduate level internship here at Goucher College's Student Counseling Center, where she worked with students of all levels in navigating the transition to college and the mental health concerns encountered during this stage of life. Lucy has a particular interest in working with students with anxiety disorders (generalized anxiety, social anxiety, etc.)/obsessive-compulsive and related disorders. She completed her master's level thesis investigating the function and maintenance mechanisms of worry for those with generalized anxiety disorder and hopes to continue to put this line of research into practice while working with Goucher students who may be experiencing excessive worry and stress. Lucy has also gained experience working with clients presenting with mood disorders, adjustment concerns, relationship issues, and substance use concerns, among others. She takes an integrative approach within the counseling relationship, drawing from different schools of psychological theory to fit the unique characteristics and needs of each client. In her free time, Lucy enjoys taking day tips, exercising, and listening to Podcasts - recommendations appreciated!
---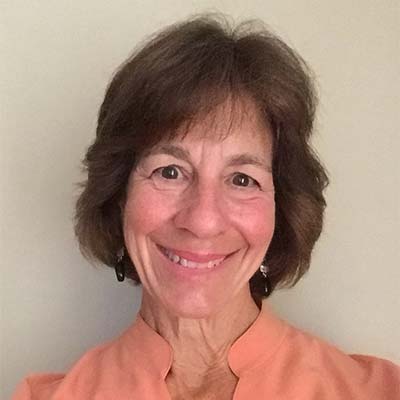 Patricia Mattheiss, M.A.S.
Operations Assistant (part-time)
Phone: 410-337-6481
Email: patricia.mattheiss@goucher.edu
In October 2018, Pat became a part-time Operations Assistant in the Student Counseling Center. With her undergraduate study completed at Towson State University, Pat earned a Master of Administrative Science degree from The Johns Hopkins University in 1986. After working full-time in private industry contracts management, Pat "retired" to stay home and raise her three (now adult) sons. Years later, returning to the workplace, part-time employment seemed a good fit and her journey brought her to Goucher in the fall of 2018. She accepted a position in the Counseling Center as an Operations Assistant where she provides a broad range of confidential administrative support to the clinicians and directors. Her responsibilities include greeting and registering students, managing incoming communication, monitoring budgets and procurement, and acting as the first point of contact for the Center. In her off hours, Pat enjoys spending time with her family and friends, likes to read and exercise, and has a passion for travel. Stop in and say hello to Pat in the Counseling Center. You will always be greeted with a warm smile.
---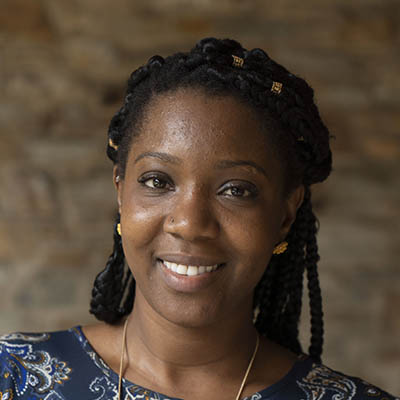 Nimi Amachree, B.S.
Doctoral Extern
Email: nimi.amachree@goucher.edu
Nimi is currently in her fourth-year of Loyola Maryland University's doctoral program in Clinical Psychology. She has a Bachelor of Science degree in Biological Sciences and graduated with a Master of Science degree in Marriage and Family Therapy from California State University, East Bay in 2015. Her previous clinical experiences include working with severe and persistent mental illness in inpatient and outpatient settings, addictions recovery, working with adults with depression, anxiety and trauma and working with at-risk children and their families. Nimi also served as an on-call crisis line trainer and worker providing crisis interventions for the National Suicide Hotline for two years while living in California. In addition to her externship at Goucher, Nimi also works with Loyola's Student Life community to assist with the day-to-day running of the resident halls. Outside of work and school, Nimi enjoys traveling, reading, shopping and outdoor activities in her spare time. She is a firm believer that balance is essential for one's well-being.
---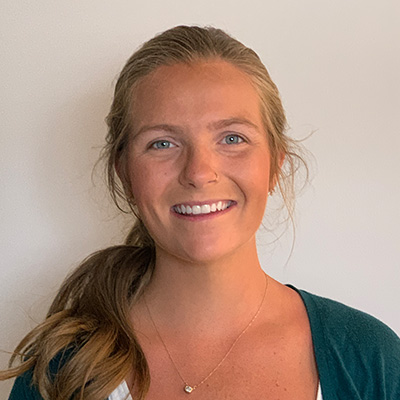 Casey Giovanazzi, M.S.
Master's Extern
Email: casey.giovanazzi@goucher.edu
Casey is an extern at Goucher College and is currently earning her Master's degree from Towson University's Clinical Psychology program. Casey's passion for the therapeutic process is deeply rooted in her appreciation for processing, reflecting, and connecting. She considers her therapeutic style to be integrative and identifies the therapeutic relationship to be one based on collaboration. Her areas of interest are primarily based in relationships, specifically romantic and familial. Casey also has an interest in sports psychology and hopes to work with student athletes on campus.
Casey's clinical experience has involved working with individual's coping with anxiety and depressive disorders, bipolar disorder, and personality disorders. Casey has worked for both the Anxiety and Stress Disorders Institute of Maryland (ASDI) and The Retreat at Sheppard Pratt.
Outside of school and the office Casey enjoys coaching and playing sports, spending time with family and friends, exploring the Baltimore area, and traveling when she can.
---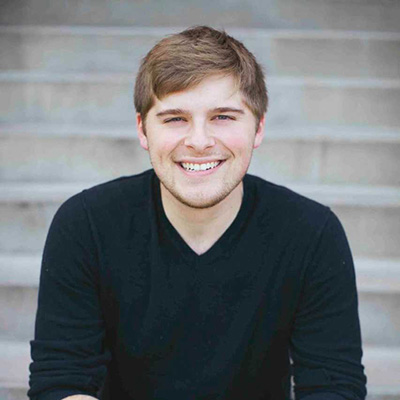 Matt Mazick, B.A.
Master's Extern
Email: matt.mazick@goucher.edu
Matt is a graduate student in the Clinical Mental Health Counseling program at Johns Hopkins University where he focuses on college counseling and individuals going through life transitions. Matt finds pleasure in bringing others up by emphasizing self-efficiency, education, and resilience. His previous practicum experience in counseling focused on individuals with anxiety, relationship issues, and transitioning to college or professional life. In practice, he leans on tenants of Psychodrama, Cognitive Therapy, and Positive Psychology to promote balanced living. He hopes to bring his passion for experiential learning to each and every session, as growth lies in self-education. When Matt is not at Goucher, he enjoys gardening, running, and caring for his cat, Pickles.
---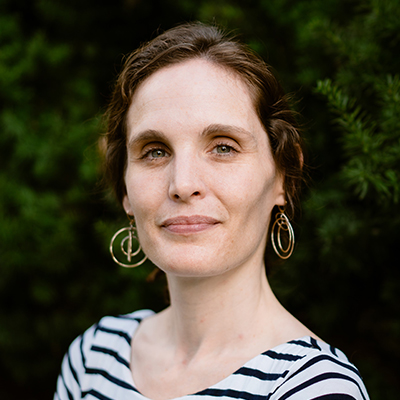 Elaina McWilliams, M.S.
Doctoral Extern
Email: elaina.mcwilliams@goucher.edu
Elaina graduated from the University of Maryland in 2006 with a Master's in Social Work. She became a licensed clinical therapist in 2009. She is presently an extern at Goucher's Student Counseling Center while pursuing her doctorate in clinical and community psychology at the University of Maryland, Baltimore County. Elaina has seven years of experience providing individual and group therapy to a wide range of individuals, including young and older adults with diverse racial and gender identities, varied socio-economic resources, and multiple life challenges. She is comfortable supporting individuals who are experiencing a wide range of mental health-related challenges including those related to depression, anxiety, trauma, self-injury, and problematic substance use. Her approach is eclectic, drawing on cognitive-behavioral, dialectical-behavioral, acceptance-commitment, psychodynamic, mindfulness-based, and strengths-centered therapy techniques, depending on what her clients are experiencing and what approaches resonate with them. Elaina's professional areas of interest include assisting individuals in effectively managing strong emotions and impulses, societal stigma, and the intersections between identities, systemic stressors, and mental health. In her free time, Elaina enjoys dancing, camping, and spending time with her family.
---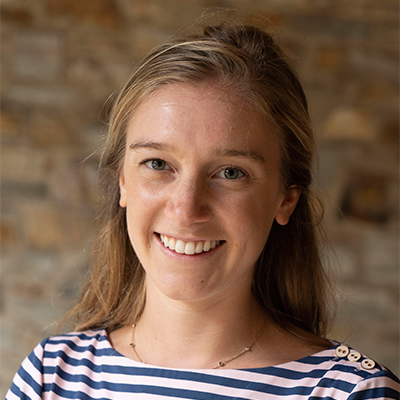 Kate Ramsdell, M.S.
Doctoral Extern
Email: kate.ramsdell@goucher.edu
Kate is currently pursuing her doctoral degree in Clinical Psychology at Loyola University Maryland. She earned a Bachelor of Arts in Psychology and Communication from Denison University in 2016. As a graduate of a liberal arts institution, Kate feels strongly about the values and mission of Goucher College and working with students as they navigate challenges unique to life on a residential campus. Kate's professional interests include anxiety and mood disorders, relationship concerns, spirituality and religion, and identity development. Her therapeutic style is client-centered and integrative, drawing on interpersonal process and cognitive-behavioral approaches. In addition to her clinical work, Kate enjoys practicing yoga, playing with her two cats, and spending time at local coffee shops!
---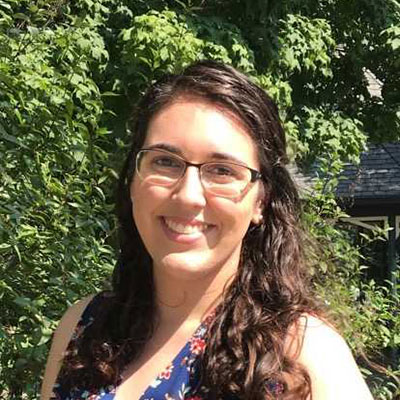 Bella Schiro, M.A.
Doctoral Extern
Email: isabella.schiro@goucher.edu
Bella is currently a Clinical Psychology Doctoral Student at Loyola University Maryland. She previously obtained her Master's degree in Counseling Psychology with a specialization in Mental Health Counseling from Boston College. Over the course of her training, Bella has had the privilege to work in a variety of clinical settings. She is particularly passionate about working with individuals in emerging adulthood, especially college students, because of the opportunity to observe the process of negotiating identity development and developing autonomy. In her clinical work, Bella seeks to provide a highly personalized approach tailored to each person through integrating empirically derived methods and collaborating closely with individuals to foster their strengths and address areas for growth. Additionally, she strives to create a warm, safe, and empowering environment to foster self-exploration, promote resilience, and attain personal growth. She believes that creating a climate marked by genuineness, transparency, and understanding opens the door to therapeutic discovery. In her spare time, you are most likely to find her reading a book, hiking new trails, and exploring food destinations in the Baltimore area.
---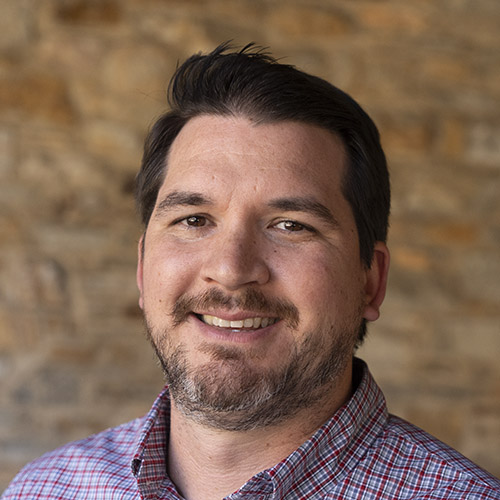 Tim Moslener, M.S., LCPC
Mental Health Counselor
Phone: 410-337-6379
Email: tim.moslener@goucher.edu
Tim has had the wonderful opportunity to work at the Goucher College Counseling Center since Fall 2015. Throughout this time Tim has also provided therapeutic services to members in the Baltimore City community, providing crisis response services, and also long-term therapy in a private practice setting. These experiences have led Tim to valuing the importance of a strong therapeutic relationship while focusing on the client's relationship with their self and others, building compassion in those relationships, and encouraging clients to seek alternative perspectives on the experiences that they have. Utilizing components of CBT, DBT, Mindfulness based activities, and Motivational Interviewing Tim's focus in therapy is to be a support for the client as they work towards their therapeutic goals.
Tim has been a Licensed Clinical Professional Counselor since 2015 and graduated from Shippensburg University in 2013 with a Master's in Science Degree in College Counseling. In addition to enjoying his work at Goucher you can usually find Tim cooking, listening to music, and going for hike with his family.
---