Student Counseling Center Staff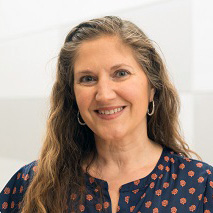 Monica Neel, Psy.D.
Director, Student Counseling Center
Licensed Psychologist
Phone: 410-337-6562
Email: monica.neel@goucher.edu
Monica has had the privilege of working with students at Goucher College since 2010. She enjoys this work immensely because of the opportunity to witnesses, on a daily basis, the self-discovery that is hallmark to the identity development of emerging adults. Monica views the therapy process as a collaborative relationship that promotes self-compassion, adaptive coping, empowerment, and future resilience. Drawing from principles of mindfulness, acceptance, and emotion regulation, she believes that individuals possess a unique capacity to connect with their own internal wisdom and path to wellness. While she has experience addressing most psychological issues confronted by adolescents and adults, Monica has specialized training in treating individuals coping with trauma, anxiety (including OCD), depression, grief/loss, and the psychological impact of injury/illness. She also works extensively with individuals who struggle with eating disorders and substance abuse.
Monica is a licensed psychologist who has been practicing in the Baltimore area since 2002. She obtained both her master's and doctoral degrees from the Clinical Psychology program at Loyola University Maryland. Following graduation, she completed a 2-year postdoctoral fellowship in the Baltimore Regional Burn Center of Johns Hopkins University School of Medicine. Monica is a first-generation Greek-American who spends time traveling (or planning her next trip) to Greece. Locally, she has a passion for supporting local farms and restaurants.
---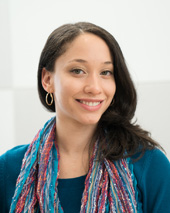 Lauren Greenberg, M.S., LCPC
Assistant Director, Student Counseling Center
Mental Health Counselor and Clinical Case Manager
Phone: 410-337-3023
Email: lauren.greenberg@goucher.edu
Lauren graduated from Loyola University Maryland with a Master's of Science Degree in Counseling Psychology. Lauren's work with emerging adulthood began in 2008 when she compiled and documented studies on attachment and college adjustment as research assistant to Dr. Jonathan Mattanah. Her externship placement for graduate school included counseling services for difficulty adjusting to college, relationship issues, grief and loss, anxiety, and substance abuse. For three years, Lauren provided hotline crisis intervention for individuals with suicidal/homicidal ideation, addiction, panic and anxiety disorders, and mood disorders to residents of Baltimore City. In addition to her work at Goucher College, Lauren provides individual and group sessions on a crisis residential unit. Her professional interests and areas of study include positive psychology, promoting social and emotional competence, and women's issues. Lauren believes that effective therapy depends upon a relationship of respect, empathy, and trust while using a person's strengths to overcome adversity and challenges. Lauren's style of therapy is integrative and suited to fit the needs and interests of each client. When not at Goucher, Lauren enjoys dance, photography, and comedy.
---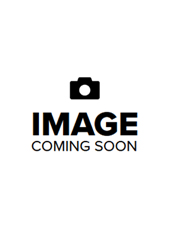 Patricia Mattheiss, M.A.S.
Operations Assistant (part-time)
Phone: 410-337-6481
Email: patricia.mattheiss@goucher.edu
In October 2018, Pat became a part-time Operations Assistant in the Student Counseling Center. With her undergraduate study completed at Towson State University, Pat earned a Master of Administrative Science degree from The Johns Hopkins University in 1986. After working full-time in private industry contracts management, Pat "retired" to stay home and raise her three (now adult) sons. Years later, returning to the workplace, part-time employment seemed a good fit and her journey brought her to Goucher in the fall of 2018. She accepted a position in the Counseling Center as an Operations Assistant where she provides a broad range of confidential administrative support to the clinicians and directors. Her responsibilities include greeting and registering students, managing incoming communication, monitoring budgets and procurement, and acting as the first point of contact for the Center. In her off hours, Pat enjoys spending time with her family and friends, likes to read and exercise, and has a passion for travel. Stop in and say hello to Pat in the Counseling Center. You will always be greeted with a warm smile.
---