Student Counseling Center Staff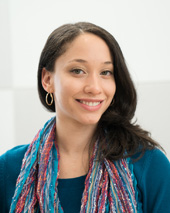 Lauren Greenberg, M.S., LCPC (she/hers)
Acting Director of Student Counseling Center
Phone: 410-337-3023
Email: lauren.greenberg@goucher.edu
Lauren graduated from Loyola University Maryland with a Master's of Science Degree in Counseling Psychology. Lauren's work with emerging adulthood began in 2008 when she compiled and documented studies on attachment and college adjustment as research assistant to Dr. Jonathan Mattanah. Her externship placement for graduate school included counseling services for difficulty adjusting to college, relationship issues, grief and loss, anxiety, and substance abuse. For five years, Lauren provided hotline crisis intervention and group and individual counseling for marginalized residents of Baltimore City. Her professional interests and areas of study include positive psychology, relational-cultural therapy, and issues related to identity and marginalization. Lauren believes that effective therapy depends upon a relationship of respect, empathy, and trust while using a person's strengths to overcome adversity and challenges. Lauren's style of therapy is integrative and suited to fit the needs and interests of each client. When not at Goucher, Lauren enjoys hiking, eating quality food, and nerding out over whatever TV series has captured her interest.
---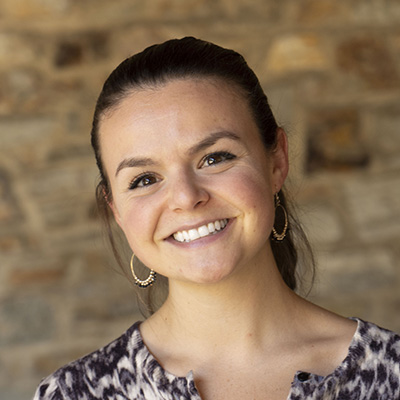 Lucy Rawson, M.A., LGPC (she/hers)
Mental Health Counselor
Phone: 410-337-6052
Email: lucy.rawson@goucher.edu
Lucy graduated from Towson University with a Master's of Arts in clinical psychology. Since studying psychology and health and human services during her time in undergrad, Lucy has fostered a love for working in higher education with students navigating the challenges and victories of young adulthood and the college years. She believes that this time holds tremendous opportunity for promoting self-discovery, developing insight, and setting the stage for a more fulfilling future. Lucy's clinical interests lie in supporting individuals during emerging adulthood with identity exploration and transition into new life roles. She firmly believes that all therapeutic progress is grounded in understanding, exploring, and expressing individual identity, as well as engaging in the process of unlearning engrained societal and cultural values that may be inhibiting the client's authentic expression of self. As a clinician, Lucy combines both pragmatic, solution-oriented work, while considering the equal importance of each student as a unique individual, so as to increase self-awareness and insight and, most importantly, encourage action in pursuit of valued goals. She knows therapy can be challenging, and has a deep appreciation for making sure clients feel comfortable, understood, and valued while investing in their emotional wellbeing. In her free time, Lucy enjoys exercising, taking day trips, and listening to podcasts – recommendations appreciated!
---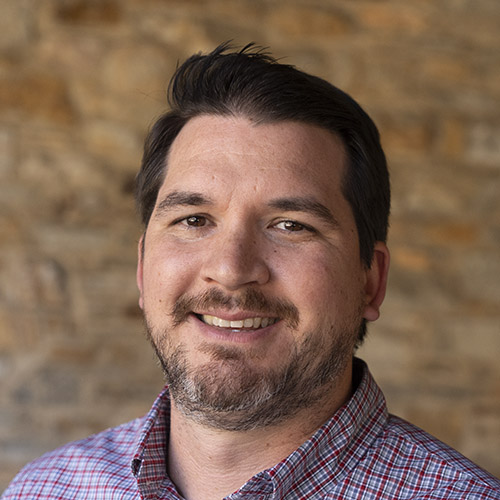 Tim Moslener, M.S., LCPC (he/his)
Mental Health Counselor
Phone: 410-337-6379
Email: tim.moslener@goucher.edu
Tim has had the wonderful opportunity to work at the Goucher College Counseling Center since Fall 2015. Throughout this time Tim has also provided therapeutic services to members in the Baltimore City community, providing crisis response services, and also long-term therapy in a private practice setting. These experiences have led Tim to valuing the importance of a strong therapeutic relationship while focusing on the client's relationship with their self and others, building compassion in those relationships, and encouraging clients to seek alternative perspectives on the experiences that they have. Utilizing components of CBT, DBT, Mindfulness based activities, and Motivational Interviewing Tim's focus in therapy is to be a support for the client as they work towards their therapeutic goals.
Tim has been a Licensed Clinical Professional Counselor since 2015 and graduated from Shippensburg University in 2013 with a Master's in Science Degree in College Counseling. In addition to enjoying his work at Goucher you can usually find Tim cooking, listening to music, and going for hike with his family.
---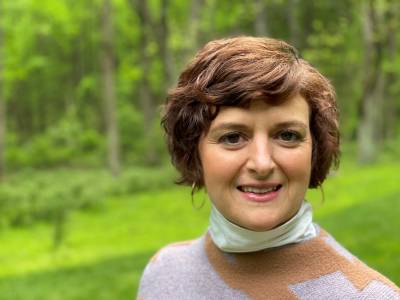 Sylvia Doud, M.Ed, NCC, LGPC (she/ her/hers)
Clinical Case Manager
Phone: 410-337-6029
Email: Sylvia.Doud@goucher.edu
Prior to joining Goucher, Sylvia worked throughout Baltimore as a Spanish Teacher, Social Worker, Community Education Coordinator, and School Counselor. These professional experiences have emphasized Sylvia's beliefs in the need to prioritize a compassionate, trusting therapeutic relationship as the foundation for client's growth. Sylvia uses a strength-based approach with components of Mindfulness, CBT and Solution Focused Therapy to empower clients in exploring their authentic identities, overcoming barriers and reaching their full potential. As a lifelong learner, Sylvia was drawn to the profession of counseling because every client brings a unique perspective. Sylvia is originally from Costa Rica and has spent her professional career focused on lifting marginalized populations. In her spare time, Sylvia enjoys reading all the books, exploring new foods both at home and around Baltimore, and spending time with her family.
---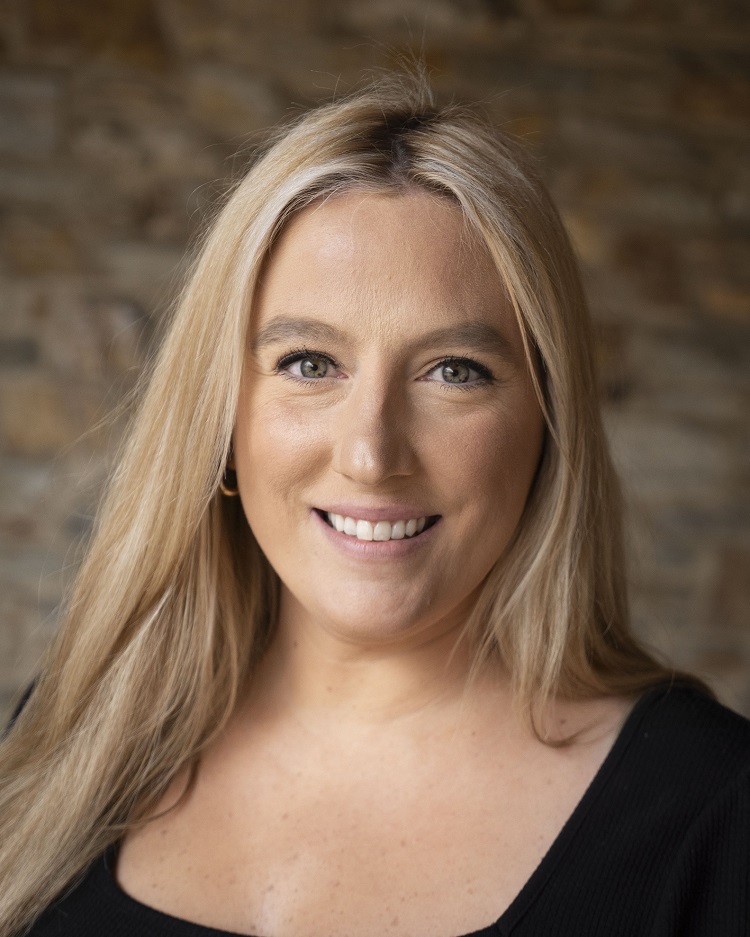 Brooke Spence, M.Ed. (she/hers)
Operations Assistant
Phone: 410-337-6481
Email: brooke.spence@goucher.edu
Brooke graduated from Loyola University Maryland with a Master's of Education degree in School Counseling. Brooke is a native of Baltimore, and after living in several different states over the past few years, she is happy to have returned to the Towson area. With a background in working with Elementary and Middle School aged students, Brooke hopes to continue her counseling education and work in either college counseling or private practice. She is excited to be working at Goucher, part time, as the Operations Assistant, and is eager to work with the college population. In her spare time, Brooke enjoys practicing yoga, exploring the wide variety of neighborhoods in Baltimore, and spending time with her family and friends.
---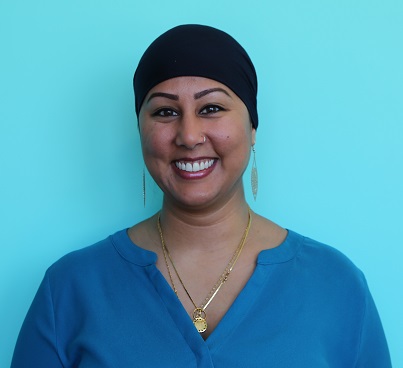 Selima Jumarali (she/hers)
Doctoral Extern
Phone: 410-337-6481
Email: selima.jumarali@goucher.edu
Selima Jumarali (she/hers) is a queer, Indo-Caribbean, Muslim femme of color deeply invested in the healing and well-being of queer and trans people of color (QTPOC). She is currently a fourth year graduate student in the Clinical-Community Psychology PhD program at the University of Maryland, Baltimore County. She previously earned her Bachelor of Science in Psychology with a minor in Biology from the University of Miami and her Master of Arts in Student Affairs from NYU. Selima is currently conducting a qualitative study to explore the experiences of QTPOC in identity-based matched therapy, where clients and therapists share some dimension(s) of identity.
As a clinician, Selima views therapy as a space for making sense of, and coping with, an oppressive world while also building resilience, cultivating joy, and seeking liberation. She believes that therapy is a space in which we build an authentic connection that serves as a foundation for healing and growth. She uses an intersectional, anti-oppressive approach to support people in their healing journeys, whether that be in navigating anxiety, depression, and/or trauma -- including oppression-related trauma. Selima draws on a variety of therapies alongside the teachings of Black feminist scholars to shape her practice. She incorporates principles from Dialectical Behavioral Therapy, which draws from Buddhist principles to help us realize that seemingly opposite things co-exist and are interconnected. She also uses psychodynamic techniques to identify patterns that can be shifted to help you get closer to living the life you want. Lastly, she integrates multicultural feminist approaches and interpersonal process to use the therapy relationship as a mirror and model for your relationships outside of the therapy space.
---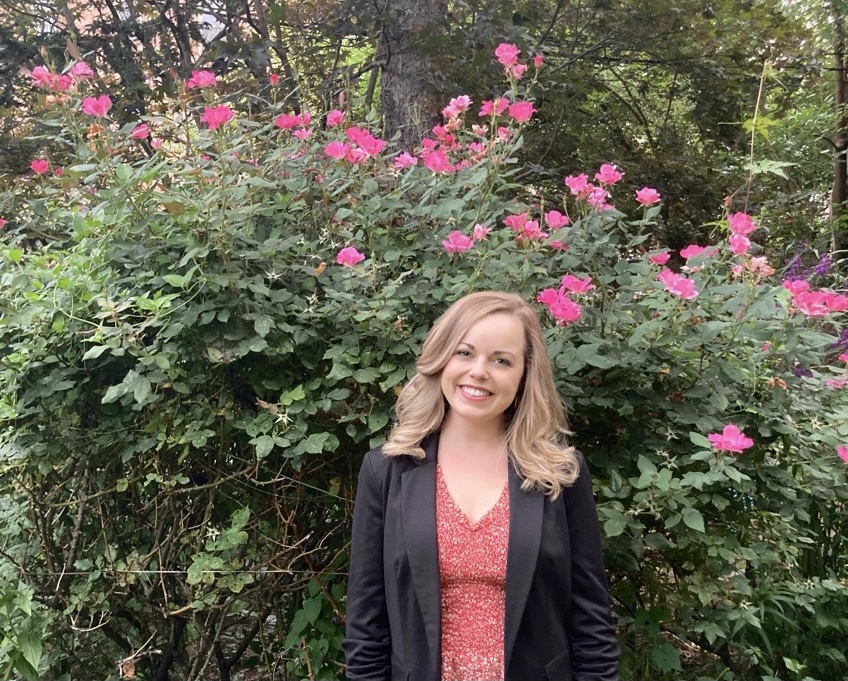 Kimberly Bambarger, B.S., RYT-200 (she/hers)
Masters Extern
Phone: 410-337-6481
Email: kimberly.bambarger@goucher.edu
Kimberly currently attends Towson University pursuing a Master of Art in Clinical Psychology. She has joined the Goucher team as an extern and is excited to take the next step in pursuing her passion for psychotherapy. Kimberly has worked as a psychiatric rehabilitation therapist helping individuals with a wide range of mental health concerns (anxiety, depression, mood, OCD-related disorders), and with clients of diverse backgrounds in race, ethnicity, sexual orientation, and age. Through Kimberly's professional and academic experiences, she has a special interest in working with emerging adult populations. She believes therapy with a strong therapeutic relationship can be a useful tool that facilitates growth and healing during the unique challenges that emerge in early adulthood. Kimberly also has a background in yoga and is passionate about providing an integrative, mind-body approach to mental health care. Overall, she believes in theoretical approaches that best suit the needs of each client while valuing one's culture and identity. She has a professional interest in learning more about Polyvagal Theory and its implications in somatic therapies for mental health. Kimberly enjoys exploring new hiking trails, cooking, practicing yoga, and seeing live music or comedy in her free time!
---