Student Counseling Center Staff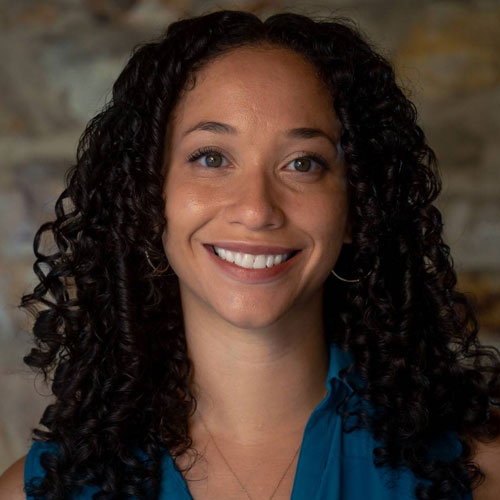 Lauren Greenberg, M.S., LCPC (she/hers)
Director of Student Counseling Center
410-337-3023
lauren.greenberg@goucher.edu
Lauren graduated from Loyola University in Maryland with a Master's of Degree in Counseling Psychology. Lauren's work with and interest emerging adulthood began in 2008 when she served as a research assistant on studies that explored attachment and college adjustment. Her externship placement for graduate school included counseling services for difficulty adjusting to college, relationship issues, grief and loss, and anxiety. For five years, Lauren provided hotline crisis intervention and group and individual counseling for marginalized residents of Baltimore City. Her professional interests and areas of study include wellness psychology and issues related to identity, culture, and marginalization. Lauren values therapy built upon a relationship of respect, empathy, trust, and just a touch of humor and relatability. Lauren integrates several psychotherapy approaches to fit the needs and interests of each client. When not at Goucher (and sometimes at Goucher), Lauren enjoys hiking, eating quality food, and nerding out over whatever TV series or book has captured her interest.
---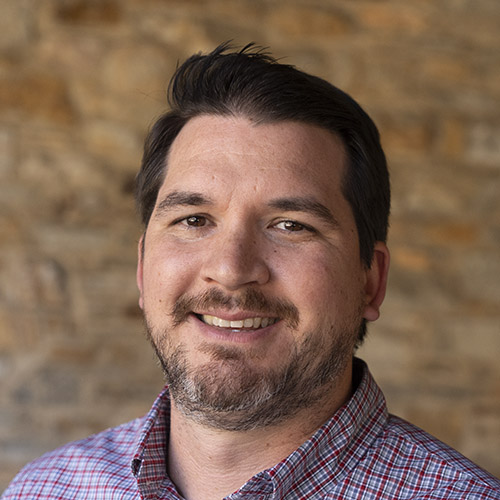 Tim Moslener, M.S., LCPC (he/his)
Assistant Director
410-337-6379
tim.moslener@goucher.edu
Tim has had the wonderful opportunity to work at the Goucher College Counseling Center since Fall 2015. Throughout this time Tim has also provided therapeutic services to members in the Baltimore City community, providing crisis response services, and also long-term therapy in a private practice setting. These experiences have led Tim to valuing the importance of a strong therapeutic relationship while focusing on the client's relationship with their self and others, building compassion in those relationships, and encouraging clients to seek alternative perspectives on the experiences that they have. Utilizing components of CBT, DBT, Mindfulness based activities, and Motivational Interviewing Tim's focus in therapy is to be a support for the client as they work towards their therapeutic goals.
Tim has been a Licensed Clinical Professional Counselor since 2015 and graduated from Shippensburg University in 2013 with a Master's in Science Degree in College Counseling. In addition to enjoying his work at Goucher you can usually find Tim cooking, listening to music, and going for hike with his family.
---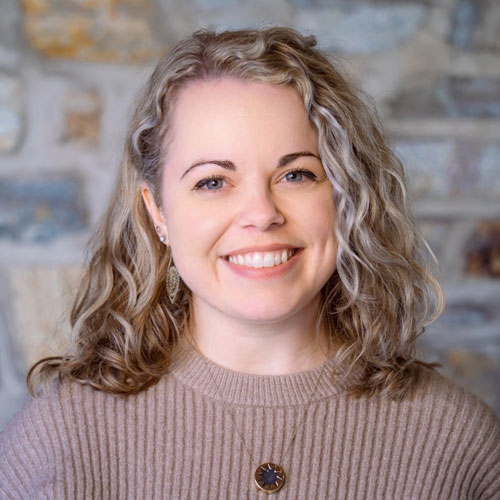 Kimberly Bambarger M.S., LGPC (she/hers)
Mental Health Counselor
410-337-3073
kimberly.bambarger@goucher.edu
Kimberly graduated from Towson University with a Master of Arts in clinical psychology. She completed her clinical training at Goucher college where her passion for working with emerging and young adults flourished. Kimberly has previously worked as a psychiatric rehabilitation therapist helping individuals with a wide range of mental health concerns (anxiety, depression, mood, OCD-related disorders), and with clients of diverse backgrounds in race, ethnicity, sexual orientation, and age. She has also worked in clinical research studying both organic and psychogenic movement disorders and has a 200 hour certification in yoga.
When it comes to therapy, she believes that a strong therapeutic relationship is an incredibly useful tool that facilitates growth and healing during the unique challenges that emerge in adulthood. She is passionate about providing a mind-body-brain approach to mental health care while valuing each client's identity factors, backgrounds, and lived experiences. She acknowledges that therapy can be both a place of discomfort and ease, so she strives to provide a safe space to explore that dichotomy.
Given the uniqueness of each individual who enters therapy, Kimberly's theoretical approaches are integrative in nature, trauma-informed, and based on the needs of each person. Some approaches/orientations she draws from are humanistic, relational psychodynamic, third wave CBT, DBT, mindfulness, multicultural and radical healing, attachment based, and existentialism. She is dedicated to decolonizing the therapy space, especially for clients who've experienced marginalization, by focusing on validating personal experiences and reactions rather than pathologizing them.
Finally, she wants clients to know that therapy is hard work but it's also deeply relational. She enjoys getting to know other parts of the person in the room, such as one's unique personality, passions, sense of humor, hobbies, sources of joy, and deep values. On her free time, Kimberly enjoys exploring new hiking trails, cooking, playing pool, practicing yoga, and seeing live music or comedy!
---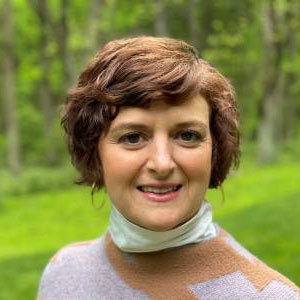 Sylvia Doud, M. Ed, NCC, LCPC (she/ella)


Se habla español
Mental Health Counselor and Clinical Case Manager
410-337-6029
sylvia.doud@goucher.edu
Sylvia is a Licensed Clinical Professional Counselor and a graduate of Loyola University with a Master's in Education in School Counseling. Her diverse background includes working with teens, emerging adults, and families throughout Baltimore schools and nonprofit organizations. Sylvia is originally from Costa Rica and enjoys working with the Latinx and International Student communities. She is bilingual in Spanish and English, but Spanglish is her favorite language!
As a mental health clinician, Sylvia integrates a holistic and individualized perspective to therapy, including Cognitive Behavioral Therapy (CBT), Mindfulness, Solution Focused Therapy, Relational, and Multicultural theories – all with a quirky sense of humor. Fundamentally, she believes that the relationship between the client and therapist is most crucial to an effective therapy experience. In order to achieve a strong professional relationship, her focus is on creating a safe, trusting, authentic, and growth promoting environment. Within this context, Sylvia recognizes the importance of the intersectionality between identity, culture, and life experiences as being paramount in understanding a client's strengths and challenges. Areas of interest include identity development and exploration, peer/ family relationships, executive function skills, depression, anxiety, trauma, and life transitions. In her spare time, Sylvia enjoys practicing yoga, reading all the books, and exploring all the different foods at home and around Baltimore.
---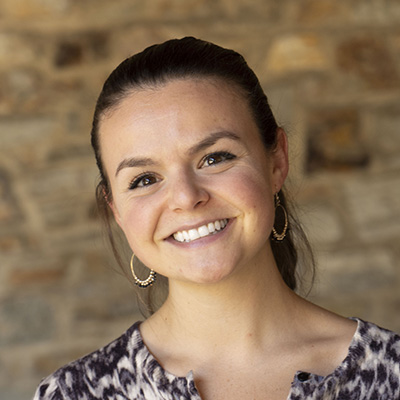 Lucy Rawson, M.A., LGPC (she/hers)
Mental Health Counselor
410-337-6052
lucy.rawson@goucher.edu
Lucy graduated from Towson University with a Master's of Arts in clinical psychology. Since studying psychology and health and human services during her time in undergrad, Lucy has fostered a love for working in higher education with students navigating the challenges and victories of young adulthood and the college years. She believes that this time holds tremendous opportunity for promoting self-discovery, developing insight, and setting the stage for a more fulfilling future. Lucy's clinical interests lie in supporting individuals during emerging adulthood with identity exploration and transition into new life roles. She firmly believes that all therapeutic progress is grounded in understanding, exploring, and expressing individual identity, as well as engaging in the process of unlearning engrained societal and cultural values that may be inhibiting the client's authentic expression of self. As a clinician, Lucy combines both pragmatic, solution-oriented work, while considering the equal importance of each student as a unique individual, so as to increase self-awareness and insight and, most importantly, encourage action in pursuit of valued goals. She knows therapy can be challenging, and has a deep appreciation for making sure clients feel comfortable, understood, and valued while investing in their emotional wellbeing. In her free time, Lucy enjoys exercising, taking day trips, and listening to podcasts – recommendations appreciated!
---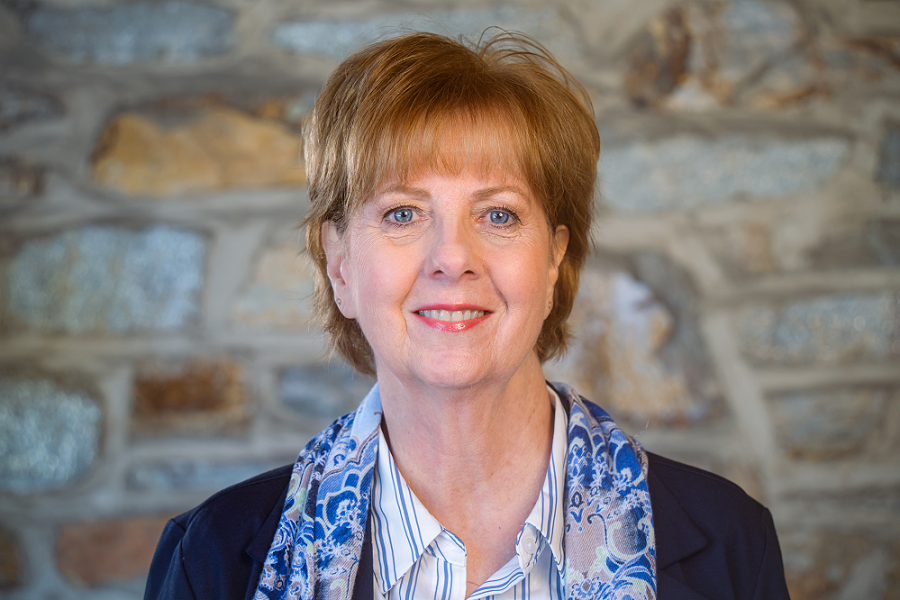 Diane Rehling (she/hers)
Receptionist
410-337-6481
diane.rehling@goucher.edu
Diane has returned to Goucher, having previously worked at the Student Health Center. She has enjoyed numerous professional endeavors, including medical billing and teaching kids yoga. She holds an AAS degree in American Sign Language interpreting. Diane has recently worked with individuals with substance use disorders, assisting under-insured with access to treatment and continuity of care. Diane is very proud of her children's book "The Pumpkin Roll: A story of Pumpkins, Community, and a Really Bad Hurricane." Published in 2021, it's the true story of Hurricane Matthew's devastation in St. Augustine, FL and the rebuilding, teaching children that storms will pass, and communities do, indeed, work together restoring hope.
---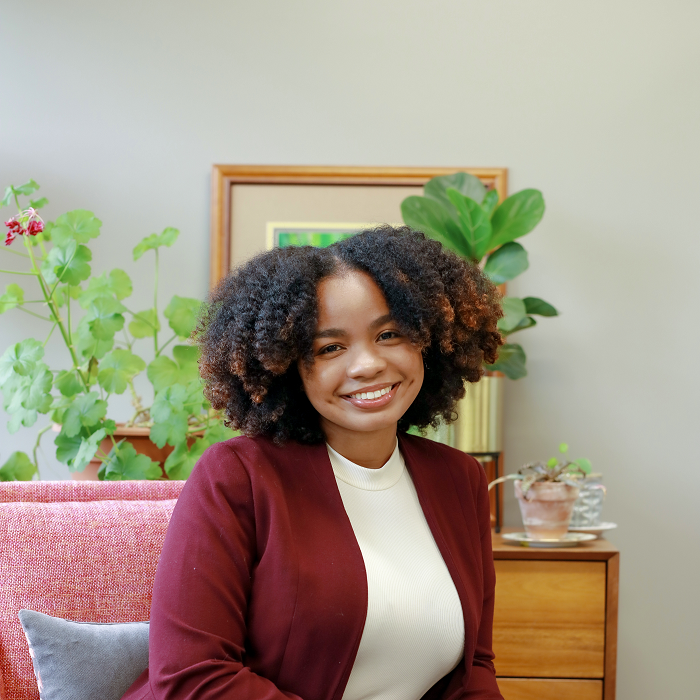 Zarria Stephens (she/hers)
Doctoral Extern
410-337-6481
zarria.stephens@goucher.edu
Zarria is currently a third-year doctoral student in the Clinical Psychology PsyD program at Loyola University Maryland. She is also an international student from Jamaica. Zarria previously earned her Bachelor of Science in Psychology at the University of the West Indies, Mona and her Master of Science in Clinical Psychology at Loyola University Maryland. She is also currently working on her dissertation which focuses on the role of racial identity in student athletes' experience of psychological distress and perceived social support at a predominantly White institution (PWI). She has experience working within a community mental health clinic - providing psychotherapy and neuropsychological assessments to adults. Her clinical interests include anxiety, depression, trauma, identity-related concerns, relationship issues, and adjustment. Zarria uses an integrative approach, pulling from a variety of therapeutic approaches including psychodynamic therapy, multicultural therapy, dialectical behavior therapy, cognitive behavioral therapy, interpersonal process, and mindfulness. Fundamentally, she views therapy as a collaborative process. She prioritizes building a strong and secure therapeutic relationship characterized by respect, empathy, and trust as the first step in achieving the best outcomes.
---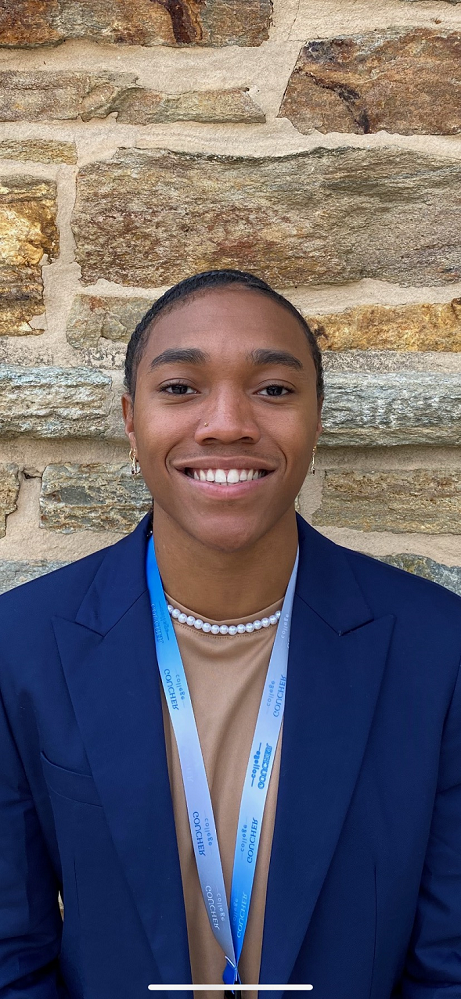 Tyre (Ty) Johnson (he/him)
Masters Level Extern
410-337-6481
tyre.johnson@goucher.edu
Tyre graduated from Towson University with a bachelor's degree in psychology. Presently, he is completing his master's degree in Clinical Psychology at Towson University. He has done research on college-aged students with ADHD, allowing him to gain a deeper understanding of students' interpersonal relationships with ADHD and its impacts on varying areas of life. Tyre also has conducted research in the subject area of emotions science. Tyre is interested in furthering his educational background through the pursuit of a doctoral degree in the near future.
Tyre primarily uses a combination of humanistic principles (aimed at promoting self-discovery), Solution-Focused Therapy (increasing autonomy over problem-solving), and 3rd wave CBT (aimed at understanding the nuance of one's own internal process). This is done in an effort to further the client's self-insight while also equipping them with practical solutions to the challenges life may bring. This is all done within a multiculturally sensitive lens that caters to the unique experiences of each individual. Tyre is passionate about self-exploration and acceptance, self-love, and prosocial mindsets/ behaviors. He also cares deeply for the African-American community and neighboring disenfranchised populations.
Tyre believes that a strong therapeutic relationship rich in understanding and trust is a hallmark of successful therapy. Similarly, he values the implementation of best practices, evidence-based treatment approaches, and contemporary research in treatment. Tyre enjoys music, sports, and all types of cinema. He is a people person, a cheerful spirit, and a warm presence in the therapeutic space.
---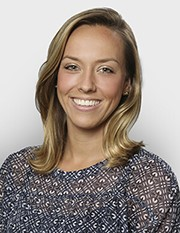 Natalie Wallace (she/hers)
Docotral Level Extern
410-337-6481
natalie.wallace@goucher.edu
Natalie is a third-year doctoral student in the Clinical Psychology Doctoral program at Loyola University Maryland. She previously earned her Bachelor of Science in Psychology from the University of Delaware and her Master of Social Work from Columbia University.
Natalie's clinical journey has encompassed diverse experiences, which range from her work in an elementary school setting to providing long-term therapy in outpatient mental health clinics. She has also dedicated her time as a volunteer at an addiction treatment center. Natalie is passionate about helping individuals explore their complex identities and derive personal meaning from their experiences.
Dedicated to creating a warm and safe environment that empowers clients, Natalie's approach to therapy is deeply collaborative. She values building strong therapeutic relationships and firmly believes in the power of being heard. Natalie draws from various modalities, including Cognitive Behavioral Therapy (CBT), Dialectical Behavioral Therapy (DBT), relational psychology, psychodynamic principles, and mindfulness practices. This integrative approach allows her to provide tailored support to help clients achieve their unique goals.
In her free time, Natalie enjoys hiking, foraging, cooking new recipes, and spending quality time with her cat.
---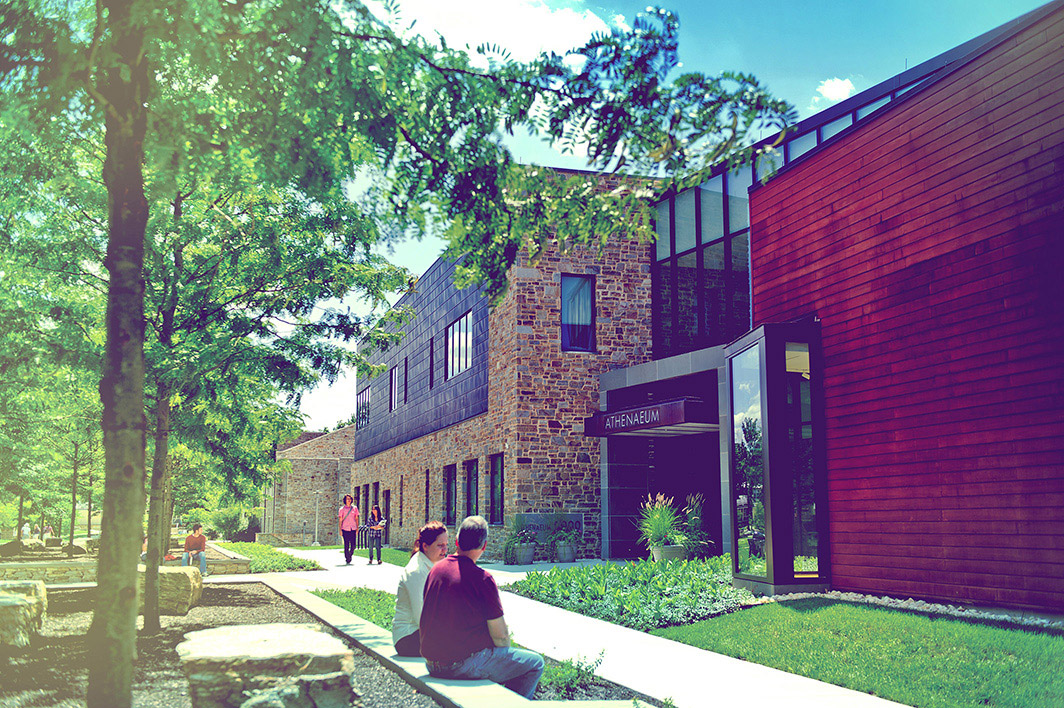 Rae Underberg (they/them)
Docotral Level Extern
410-337-6481
rae.underberg@goucher.edu
Rae Underberg is currently in their fourth year in Loyola University Maryland's Clinical Psychology Doctoral Program. They previously earned a Bachelor of Arts degree in Psychology and English with a minor in Spanish from Georgetown University. They completed two years of training at the Loyola Clinical Centers providing individual therapy, group therapy, and assessment services to children, adolescents, and their families, followed by an externship at Kennedy Krieger's Child and Family Therapy Clinic. Before pursuing their doctorate, they worked for five years providing case management services to adolescents and adults in alternatives to detention and incarceration in Brooklyn, as well as volunteering in both inpatient hospital and outpatient community settings. They have specific interests in identity development, LBGTQ+ populations, and grief, loss, and trauma.
Rae believes that therapy provides the opportunity to explore and make sense of our internal and external experiences in a safe, non-judgmental space that is built on a foundation of empathy, validation, and respect. Though challenging, therapy allows us time to examine our past and present and take steps towards a healthier future. Rae considers it a privilege to be part of this transformative process with you. They work from a strengths-based approach that centers client autonomy and honors the ways that culture and identity impact our lives. Their style is client-centered, collaborative, and integrative, drawing on several different theories and techniques to meet you where you are. In their spare time, Rae loves to read, cook, bake, and ride their bike!
---