Student Counseling Center Staff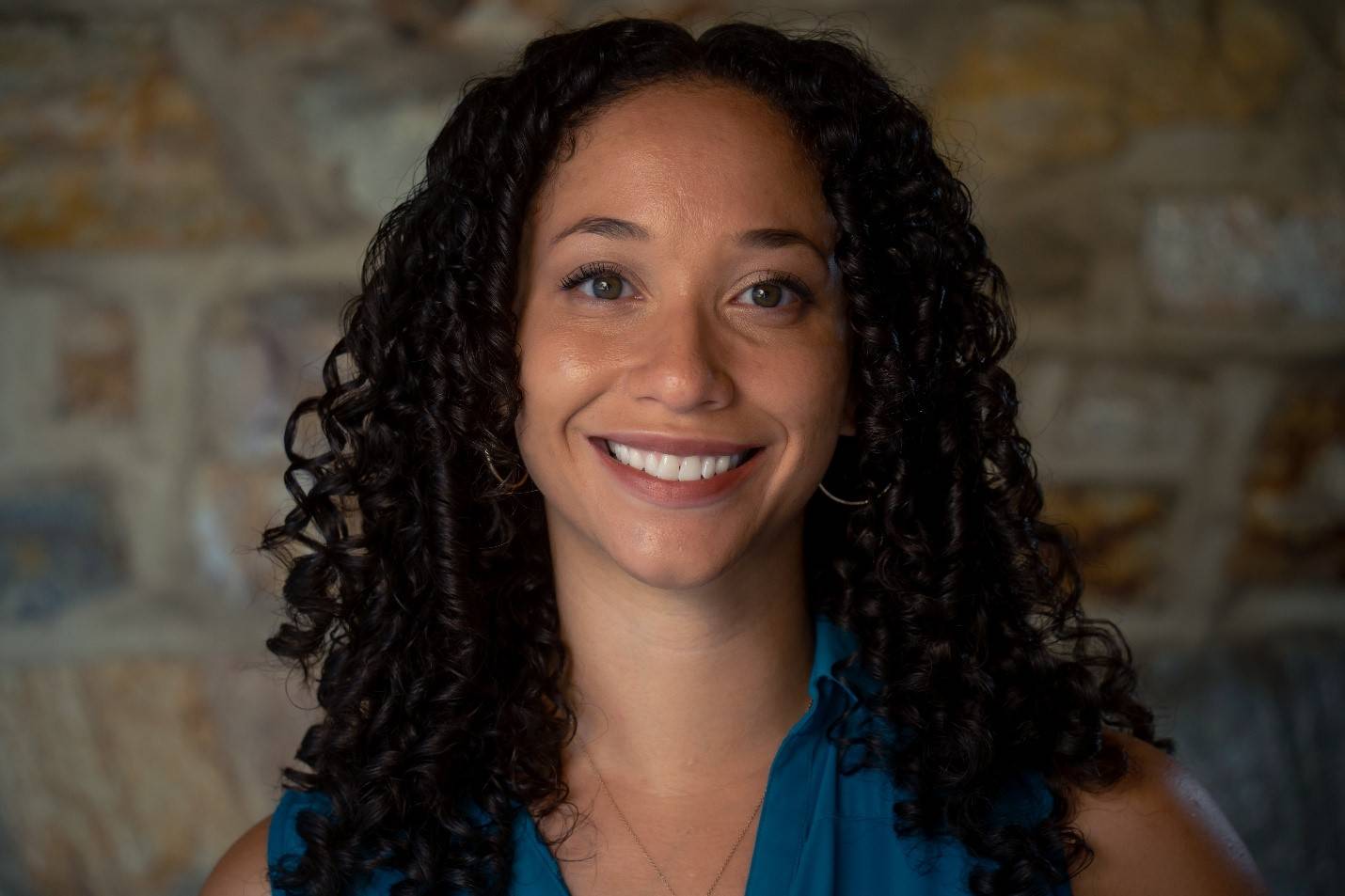 Lauren Greenberg, M.S., LCPC (she/hers)
Director of Student Counseling Center
Phone: 410-337-3023
Email: lauren.greenberg@goucher.edu
Lauren graduated from Loyola University in Maryland with a Master's of Degree in Counseling Psychology. Lauren's work with and interest emerging adulthood began in 2008 when she served as a research assistant on studies that explored attachment and college adjustment. Her externship placement for graduate school included counseling services for difficulty adjusting to college, relationship issues, grief and loss, and anxiety. For five years, Lauren provided hotline crisis intervention and group and individual counseling for marginalized residents of Baltimore City. Her professional interests and areas of study include wellness psychology and issues related to identity, culture, and marginalization. Lauren values therapy built upon a relationship of respect, empathy, trust, and just a touch of humor and relatability. Lauren integrates several psychotherapy approaches to fit the needs and interests of each client. When not at Goucher (and sometimes at Goucher), Lauren enjoys hiking, eating quality food, and nerding out over whatever TV series or book has captured her interest.
---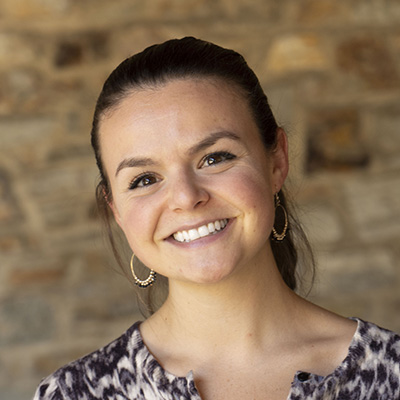 Lucy Rawson, M.A., LGPC (she/hers)
Mental Health Counselor
Phone: 410-337-6052
Email: lucy.rawson@goucher.edu
Lucy graduated from Towson University with a Master's of Arts in clinical psychology. Since studying psychology and health and human services during her time in undergrad, Lucy has fostered a love for working in higher education with students navigating the challenges and victories of young adulthood and the college years. She believes that this time holds tremendous opportunity for promoting self-discovery, developing insight, and setting the stage for a more fulfilling future. Lucy's clinical interests lie in supporting individuals during emerging adulthood with identity exploration and transition into new life roles. She firmly believes that all therapeutic progress is grounded in understanding, exploring, and expressing individual identity, as well as engaging in the process of unlearning engrained societal and cultural values that may be inhibiting the client's authentic expression of self. As a clinician, Lucy combines both pragmatic, solution-oriented work, while considering the equal importance of each student as a unique individual, so as to increase self-awareness and insight and, most importantly, encourage action in pursuit of valued goals. She knows therapy can be challenging, and has a deep appreciation for making sure clients feel comfortable, understood, and valued while investing in their emotional wellbeing. In her free time, Lucy enjoys exercising, taking day trips, and listening to podcasts – recommendations appreciated!
---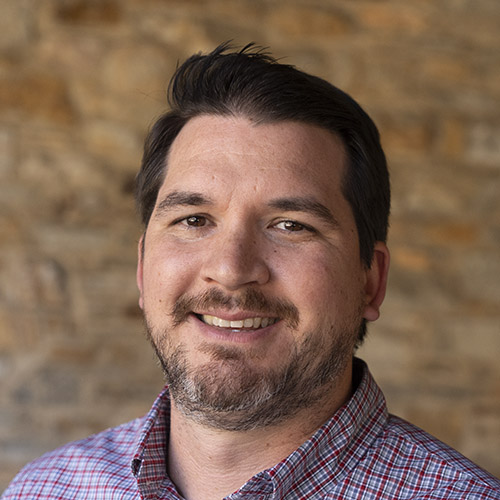 Tim Moslener, M.S., LCPC (he/his)
Assistant Director
Phone: 410-337-6379
Email: tim.moslener@goucher.edu
Tim has had the wonderful opportunity to work at the Goucher College Counseling Center since Fall 2015. Throughout this time Tim has also provided therapeutic services to members in the Baltimore City community, providing crisis response services, and also long-term therapy in a private practice setting. These experiences have led Tim to valuing the importance of a strong therapeutic relationship while focusing on the client's relationship with their self and others, building compassion in those relationships, and encouraging clients to seek alternative perspectives on the experiences that they have. Utilizing components of CBT, DBT, Mindfulness based activities, and Motivational Interviewing Tim's focus in therapy is to be a support for the client as they work towards their therapeutic goals.
Tim has been a Licensed Clinical Professional Counselor since 2015 and graduated from Shippensburg University in 2013 with a Master's in Science Degree in College Counseling. In addition to enjoying his work at Goucher you can usually find Tim cooking, listening to music, and going for hike with his family.
---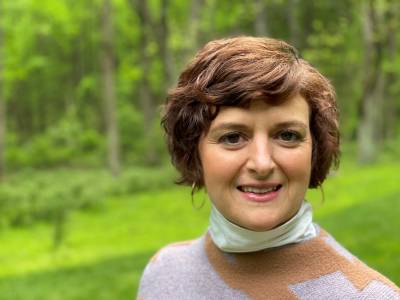 Sylvia Doud, M. Ed, NCC, LCPC (she/ella)
Se habla español
Mental Health Counselor and Clinical Case Manager Phone: 410-337-6029 Email: sylvia.doud@goucher.edu
Sylvia is a Licensed Clinical Professional Counselor and a graduate of Loyola University with a Master's in Education in School Counseling. Her diverse background includes working with teens, emerging adults, and families throughout Baltimore schools and nonprofit organizations. Sylvia is originally from Costa Rica and enjoys working with the Latinx and International Student communities. She is bilingual in Spanish and English, but Spanglish is her favorite language!
As a mental health clinician, Sylvia integrates a holistic and individualized perspective to therapy, including Cognitive Behavioral Therapy (CBT), Mindfulness, Solution Focused Therapy, Relational, and Multicultural theories – all with a quirky sense of humor. Fundamentally, she believes that the relationship between the client and therapist is most crucial to an effective therapy experience. In order to achieve a strong professional relationship, her focus is on creating a safe, trusting, authentic, and growth promoting environment. Within this context, Sylvia recognizes the importance of the intersectionality between identity, culture, and life experiences as being paramount in understanding a client's strengths and challenges. Areas of interest include identity development and exploration, peer/ family relationships, executive function skills, depression, anxiety, trauma, and life transitions. In her spare time, Sylvia enjoys practicing yoga, reading all the books, and exploring all the different foods at home and around Baltimore.
---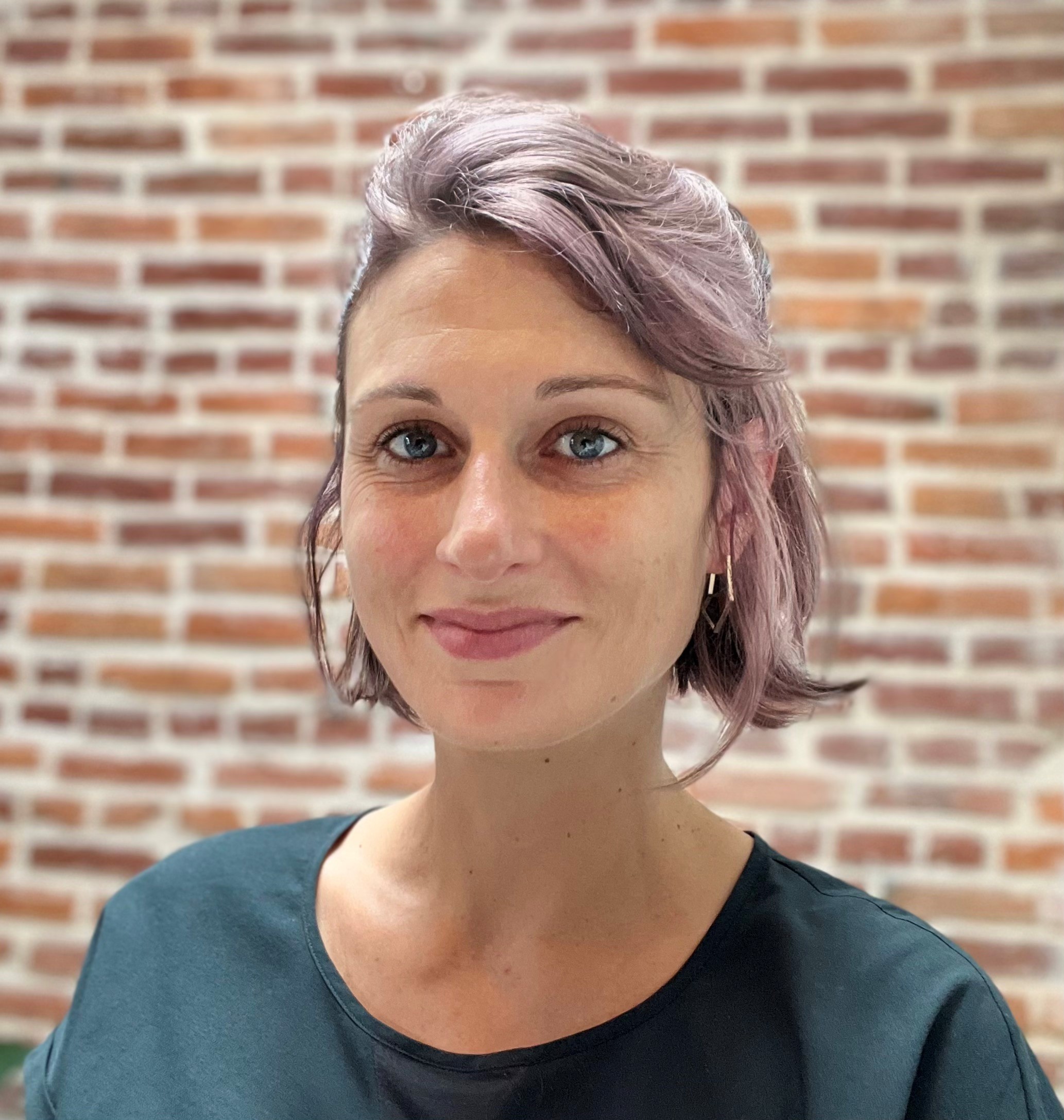 Laetitia Lemoine (she/hers)
Doctoral Extern
Phone: 410-337-6481
Email: laetitia.lemoine@goucher.edu
Laetitia is currently a third-year doctoral student in the Clinical Psychology PsyD program at Loyola University Maryland. She previously earned her Bachelor of Science in Psychology from Davidson College and her Master of Public Health from UNC Chapel Hill. For 13 years, Laetitia worked in the NGO sector focusing on sexual and reproductive health programs across the U.S., Africa, and Asia. Without losing sight of her dedication to sexual and reproductive health matters, she decided to shift her professional path back to her first passion, psychology. As a part of her ongoing training, Laetitia is keen on learning from diverse therapy approaches (e.g., acceptance and commitment therapy, mindfulness, multicultural therapy, existential therapy, trauma focused therapy, psychodynamic therapy, etc.) and applying them in therapy based on clients' personal needs and preferences. She firmly believes that therapy is a collaborative process between the client and the therapist, and that effective therapeutic relationships emerge when trust, empathy, curiosity, and respect are continually cultivated. Laetitia is always mindful of the many ways cultural norms and values shape our beliefs, attitudes, and behaviors. She believes that it's crucial to explore how entrenched norms and expectations (e.g., white normativity, institutionalized ableism, normative monogamy, and heteronormativity, among others) are influencing our identity, values, mental and physical wellbeing, as well as how they have affected individuals and groups through oppression and discrimination. In her spare time, Laetitia enjoys outdoor adventures, baking with lots of (mostly non-vegan) butter, and knitting while listening to science or investigative journalism podcasts.
---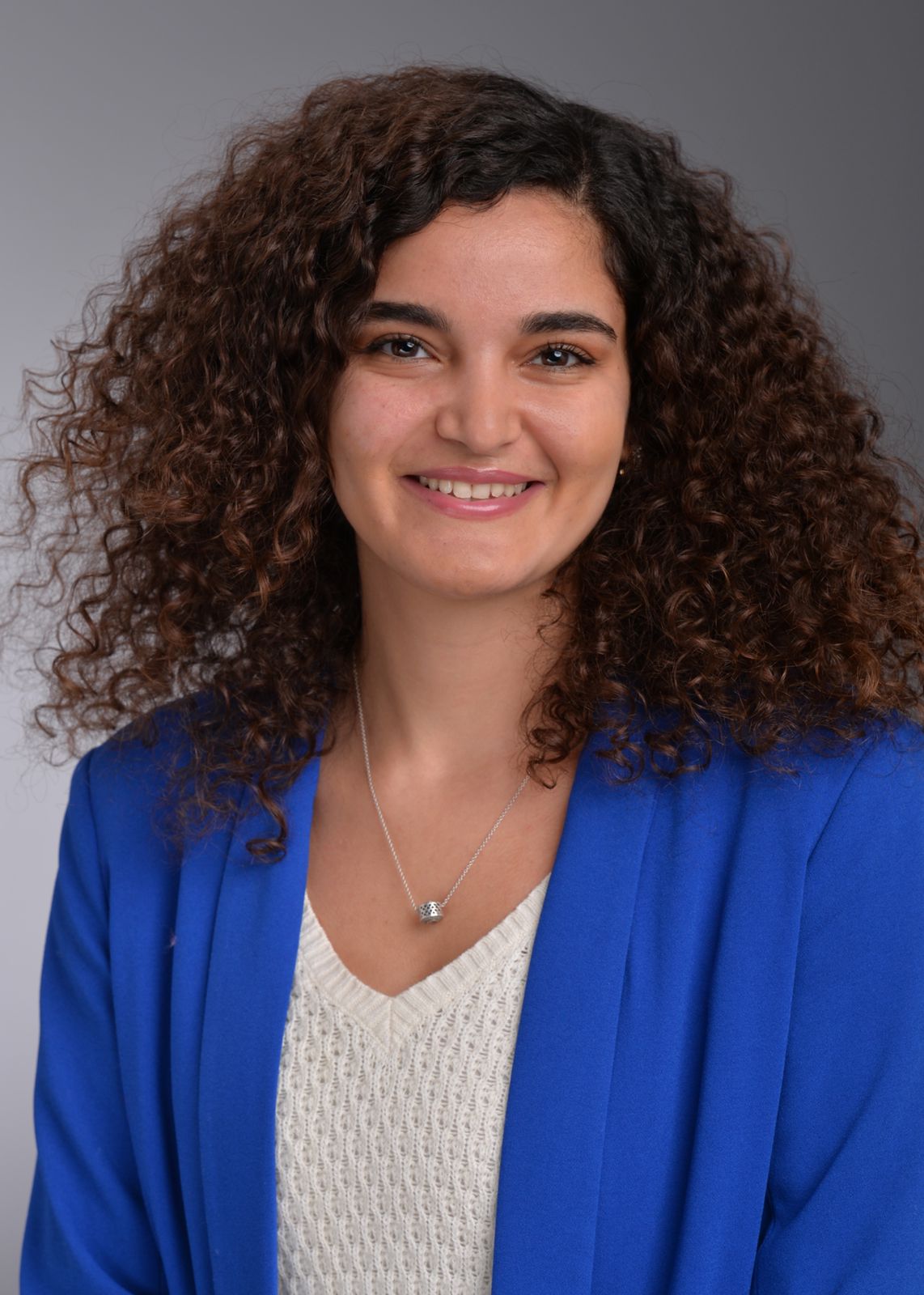 Laila Fahmy (she/her/hers)
Masters Level Extern
Phone: 410-337-6481
Email: laila.fahmy@goucher.edu
Laila graduated from the American University in Cairo (AUC) with a bachelor's degree in Psychology. She is currently a master's student at Towson University in Clinical Psychology. She has experience working with college students as an academic mentor at AUC, and a students' wellness coordinator at the Universities of Canada in Egypt. She also worked as a Teaching Assistant in the psychology department at the British University in Egypt and Towson University (TU). Her interest in research grew during her career in academia. She is interested in studying anxiety, depression, gender-based violence and college students.
Laila is currently working at the Research Lab of Dr. Christina Dardis, Assistant Professor at TU, that focuses on cyberstalking perpetration and its potential negative psychological impact on victims. The lab work goes along with her thesis project for her Clinical Psychology master's program. She is also interested in cross-cultural research. She is part of an international research team for Dr. Tosin Adebayo's, Assistant Professor at TU, research project about sexual violence in Nigeria. The research involved gathering qualitative and quantitative data about the experiences of female survivors of sexual violence in Nigeria, including cultural barriers to disclosure.
Laila believes that empathy, respect and responsibility are the cornerstones of professional therapeutic relationships. Her therapeutic approach depends mainly on cognitive behavioral therapy, mindfulness, and relational psychology. However, she also believes in providing integrative therapy to meet every client's unique needs and cultural background. Laila enjoys traveling, meeting new people, hiking, going to the gym and cooking in her free time.
---