AP Summer Institute Faculty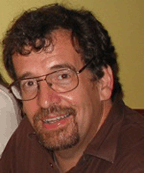 Erol Altug
Erol Altug has both a B.A. in Biology, Secondary Education and an M.Div. Following two years of part-time teaching at Trinity College, Erol worked for 20 years at the elite Robert College of Istanbul (RC, the oldest American school abroad, is a highly academic co-educational prep school for Turkish youth), where he introduced and coordinated the first Advanced Placement (AP) program in Turkey. In 2001, he and his family moved to The Stony Brook School on Long Island, NY (a private, co-educational prep school), where he currently teaches AP Biology and AP Psychology. Erol is actively involved with the AP program nationally and internationally. During the grading of the AP Biology exam, he has served as a Reader, Table Leader, and as a Question Leader. He is a consultant for The College Board and has presented at one-day teacher workshops, multi-day events, and Advanced Placement Summer Institutes both in the USA and abroad.
---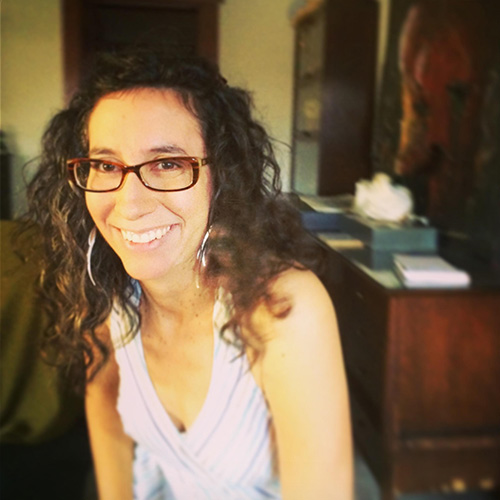 Liisa Blackwell
Liisa Blackwell is the teacher-librarian at Francis Polytechnic High School in Los Angeles and focuses her school-wide instruction on the research components of the College Board's SpringBoard curriculum while also teaching AP Research for the last three years. She has also taught AP Seminar for three years and is now the coordinator of Poly's AP Capstone program. She has been a reader for both AP Seminar and AP Research, and served on the first Standard Setting for AP Seminar and the pilot for the AP Research rubric revision. Liisa uses baking and LEGO bricks as her go-to AP Research metaphors (and sometimes cat videos). This is her fourth summer presenting as an AP Capstone consultant.
---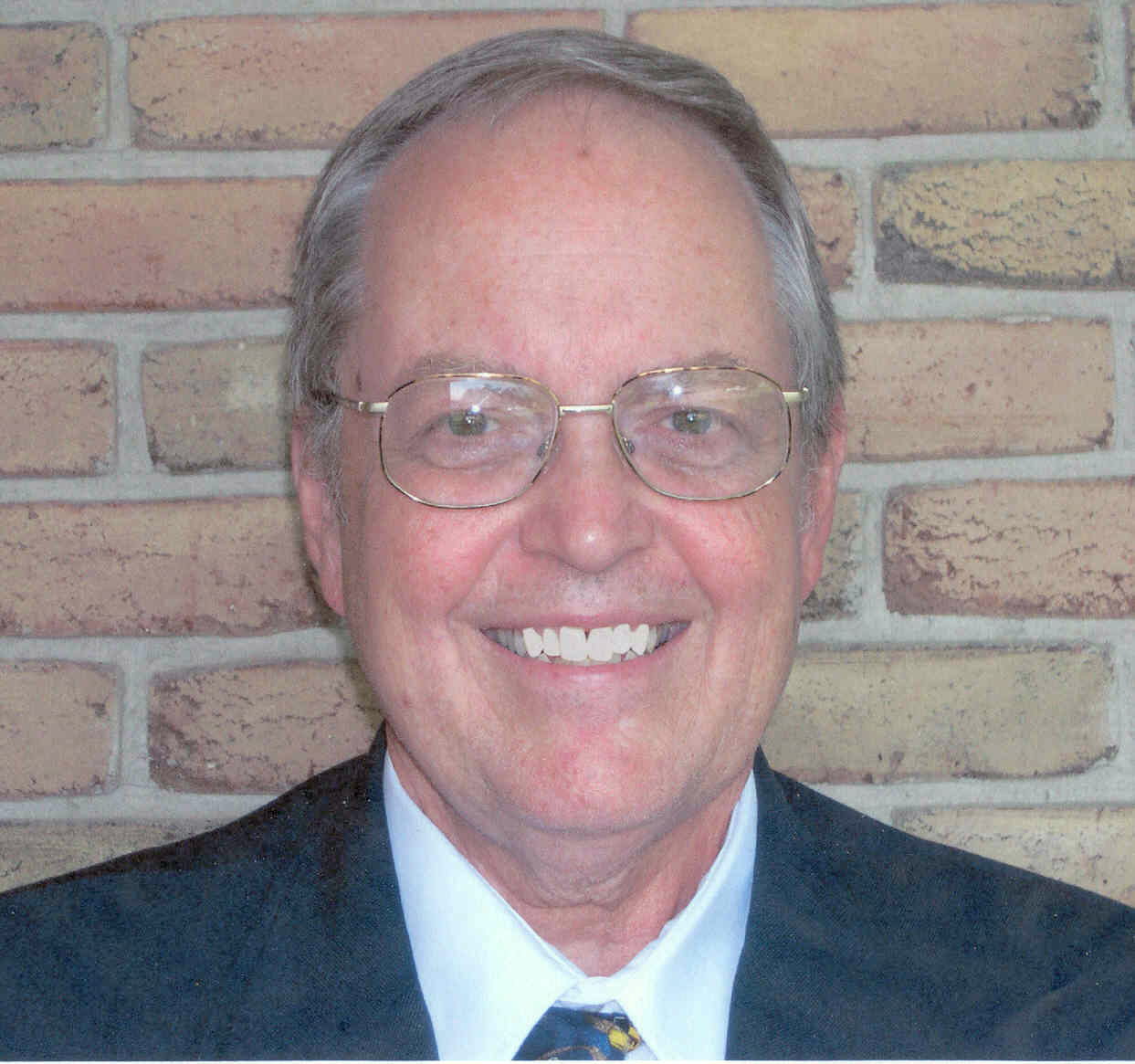 Jim Bohan
Jim Bohan is a retired mathematics educator, assessment specialist and member of the core team of the Pennsylvania Value-added Assessment System. Jim also has served as the chair of the core team of the Pennsylvania Standards-Aligned System in Mathematics. He is a veteran of 38 years of high school mathematics teaching and has served as a K-12 mathematics coordinator in two school systems. Jim has been an adjunct instructor of mathematics and statistics at several colleges and universities in Illinois and his present home of Pennsylvania. Jim is a consultant to the College Board for AP Calculus AB and BC and for AP Statistics. He has served as a reader for both calculus and statistics and as a table leader for statistics. In addition, he has served on the AP Statistics Test Development Committee. He continues to be a frequent presenter at National Council of Teachers of Mathematics and National Council of Supervisors of Mathematics annual meetings. Jim has published numerous manuscripts dealing with issues of mathematics and statistics education, data-informed decision making, assessment and other topics. In addition, he has published his syllabus in the AP Statistics Teachers' Guide, an AP Statistics Review through Amsco School Publishing and the Mathematics Chapter for the ASCD Curriculum Handbook. Jim has earned an M.A. in mathematics from Loyola University in Chicago, and an M.S. in applied statistics at Villanova University in Philadelphia, PA. He also has successfully completed a doctoral program in educational leadership from Immaculata University, PA.
---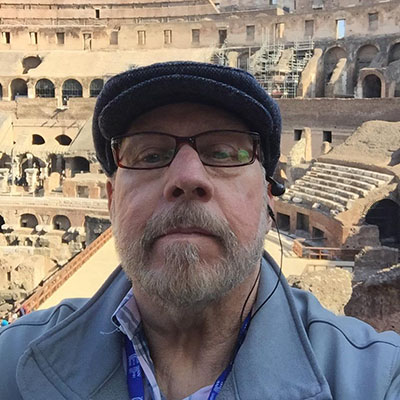 William Bryan Borah
Bryan Borah taught AP English Language and Composition and Literature and Composition in the Fairfax County Public Schools, Fairfax, Virginia. He participated in the writing of the first English Vertical Teams text and contributed to the second edition. His association with the College Board as a consultant began in 1992. He has read the Language exam for nine years and has taught many summers at English AP institutes in both the Southwest and Southern Regions of the College Board. In addition to his duties as department chairman at Centreville High School in Clifton, Virginia and teaching AP Literature and Composition and AP Language and Composition classes, for the past three years he has taught English 11 Honors online for Fairfax County Public Schools. And last year, Bryan held online Saturday preparation sessions with AP Language and Composition students in Colorado. This coming fall, he will conduct an online AP English Language and Composition institute for teachers in Colorado.
---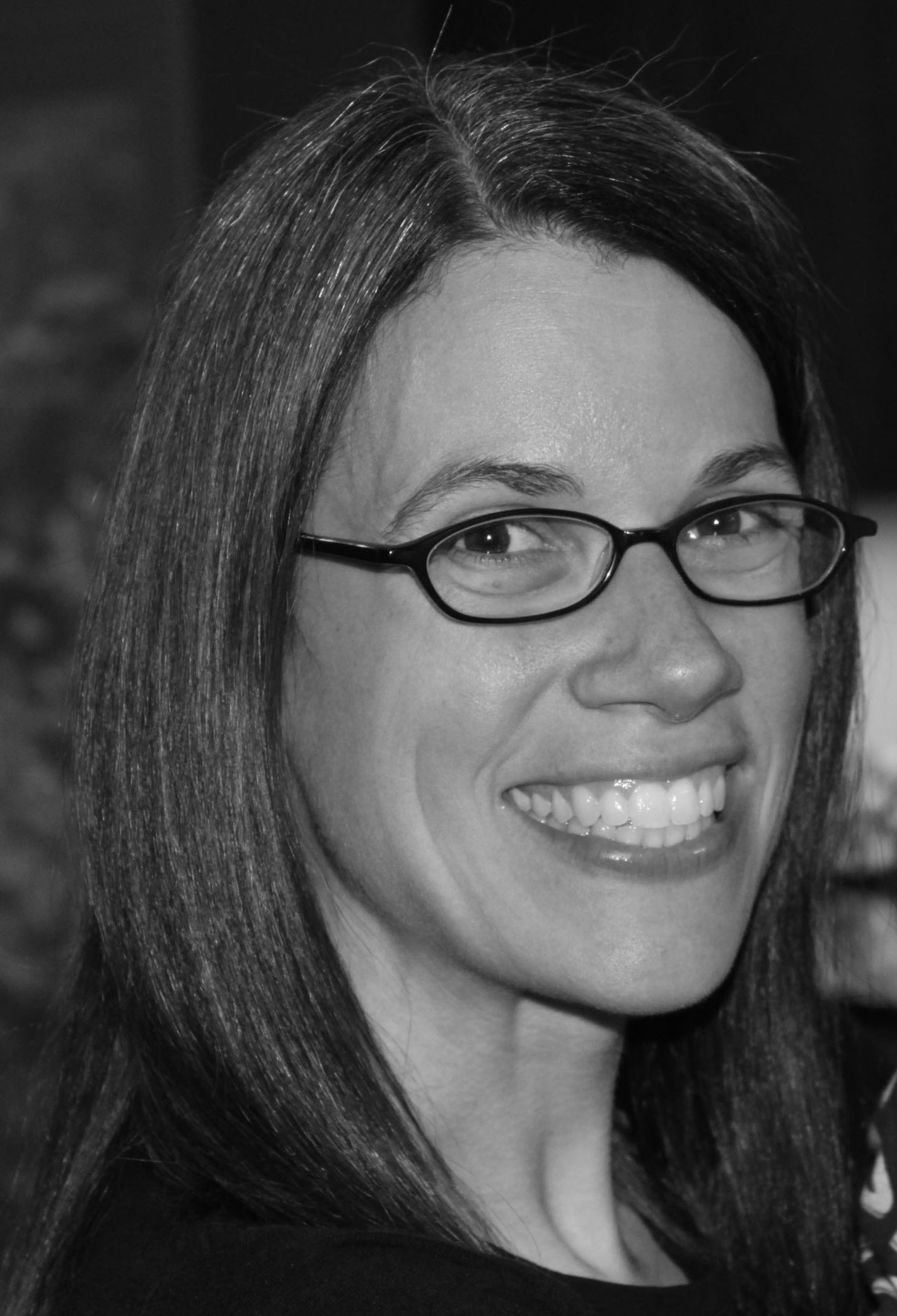 Christina Cone
Christina Cone teaches AP World History, as well as a Holocaust and Genocide elective course, at Smithtown High School West in New York. She also serves as the Instructional Specialist for the Social Studies Department. Ms. Cone started teaching in 2001 and has been teaching AP World History since 2003. Christina has served as an AP World History reader since 2014, has been a content item specialist for the New York State Education Department, and has also revised Teacher Resource Guides for multiple World History textbooks to align with the latest AP World History framework. She holds her National Board Teaching Certification and has also been selected for numerous professional development programs such as the Korean War Digital Legacy Foundation in Korea, Goethe Institute Trans-Atlantic Outreach program in Germany, a Gilder-Lehrman seminar in Barbados, an East Asia Resource Center workshop in China, a Fulbright-Hays seminar in India, and a Fulbright Memorial Fund Teacher Program in Japan. She also has attended many domestic programs with the Foreign Policy Research Institute, the USS Midway Institute, the Teaching East Asia Institute, National Consortium for Teaching about Asia, Gilder Lehrman and with the United States Institute of Peace. On a personal level, Christina is an avid competitive cyclist and vegan baker.
---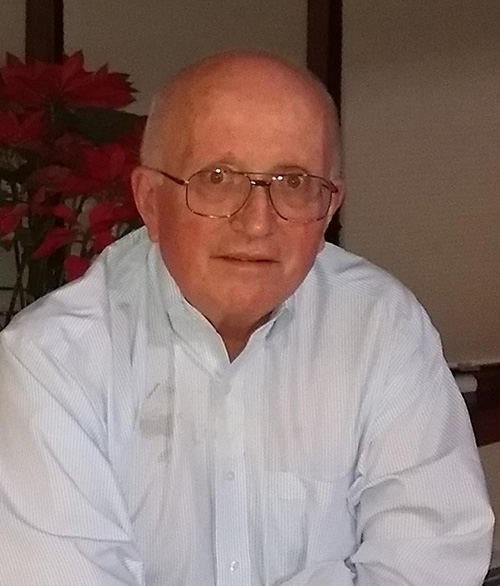 Donald Connor
Donald Connor has taught AP Latin courses since 1971 and for 32 years was at Trinity School in New York City until 2015. He has been an AP consultant since the mid-1980s, giving one-day and extended workshops in the greater New York area and in other parts of the country as well. He has been an AP reader since 1991, with an occasional break, and also served on the Test Development Committee from 2000 to 2004. Donald was head of the Classics Department at Trinity from 1984 to 2015, is an adjunct professor at Montclair State University, was vice president of the American Classical League for two terms, is a trustee of the Vergilian Society, served as a regional representative for the Classical Association of the Atlantic States, and was vice president of the New York Classical Club. He graduated from Fordham University with a BA in Classics and earned graduate degrees in Classics at Yale University.
---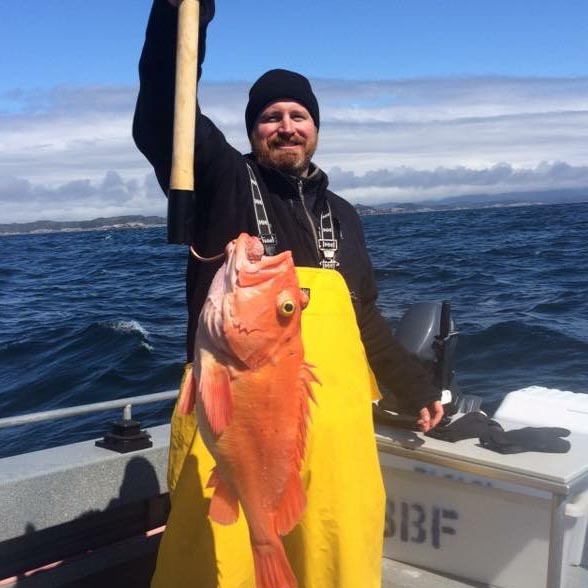 Shawn Coughlon
Shawn Coughlon has been teaching AP English Language and Composition for eight years and AP Seminar for three years. In addition to AP classes, he has taught every level of high school English. He has served as a reader for both the AP Language and AP Seminar exams, and as a Table Leader for AP Seminar. Additionally, he serves as a College Board consultant for AP Seminar. He has served on numerous assessment review and development committees, including the State of Texas Assessment of Academic Readiness (STAAR) exam. He has spearheaded multiple initiatives for both Coronado High School and Lubbock Independent School District, including the adoption of the Google Suite of applications, the use of Chromebooks in the classroom, and the implementation of Project Based Learning. He has served as both a Campus Academic Leader and Campus Technology Leader.
---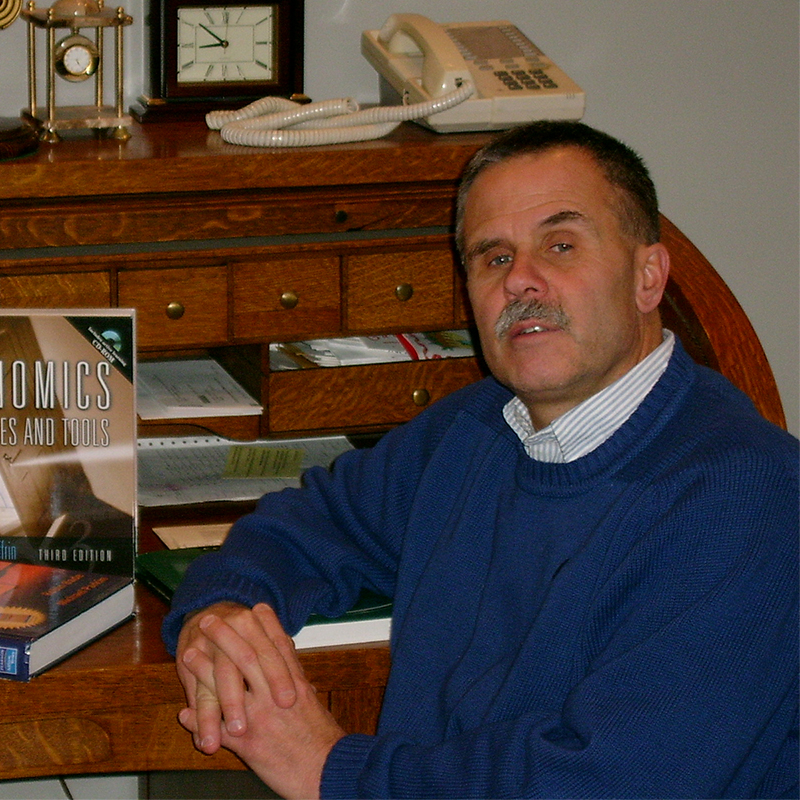 Bruce Damasio
Bruce Damasio has been a reader for the AP Economics exam from 1989 to 2009 and conducts numerous training sessions for teachers across the mid-Atlantic region and nation. In addition, he travels for College Board and conducts workshops across the globe with trips to China, Taiwan, South Korea, Pakistan, Mongolia and the UAE. He had taught for 28 years at Liberty High School in Maryland and was social studies department chair for 25 of those years. He currently is the past president of GATE: an organization for economics teachers worldwide, and was a two-time board member of the National Council for the Social Studies, as well as a past president of the Maryland Council for the Social Studies. Since 1991, Bruce has worked with the Maryland Council for Economic Education as a teacher trainer and is currently teaching at Towson University in the M.A.T. program and social studies methods' classes as needed.
---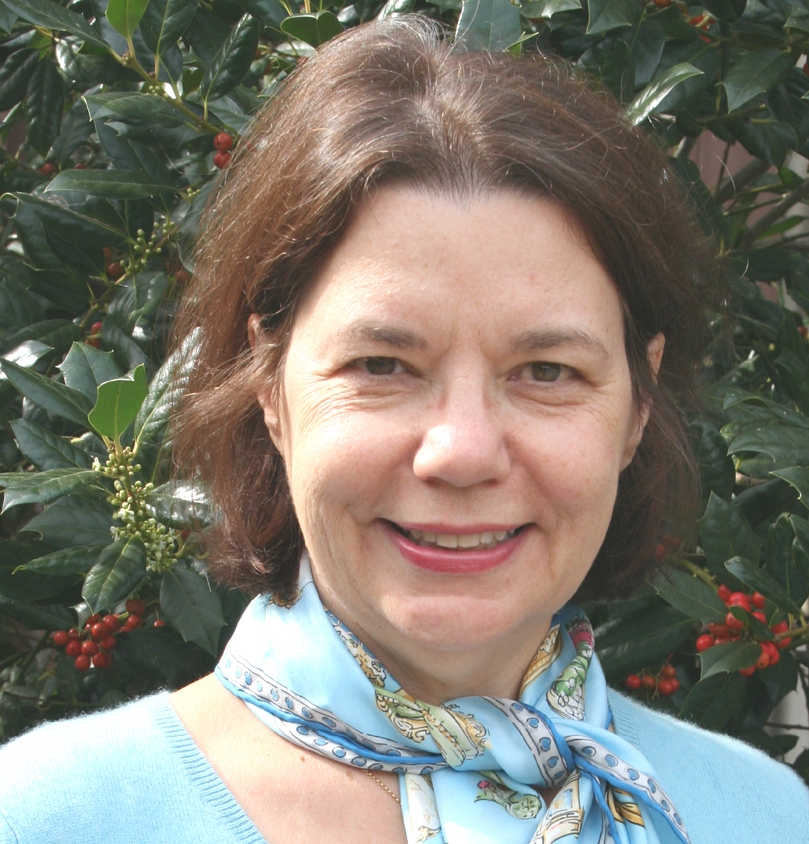 Rita Davis
Rita Davis was born in Clermont Ferrand, France. She has taught Middle and Upper School French for the last 36 years. She serves as a consultant to the College Board, presenting workshops for new and experienced teachers of AP French. Over the last couple of years, Rita has presented workshops in Philadelphia, New York, New Jersey, Maryland, Switzerland, and Las Vegas (National AP Conference- summer of 2013). She has served as an AP Exam Reader for many years and was appointed a Table Leader in June 2012. Since the implementation of the newly-designed AP French Language and Culture exam, she has reviewed content for various publishers (Barons, Pearson, and Vista in Higher Learning) who are developing new texts for the AP Exam. Rita served as co-president of the Philadelphia Chapter of the American Association of the Teachers of French from 2009-2013, and she is currently a member of the executive council. Last fall Rita was reelected to serve a 2nd three-year term as vice-president of the American Association of French
---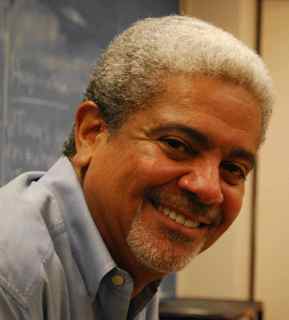 José M. Díaz
José M. Díaz has taught Spanish at the high school level for the last 41 years. He has served as a member and Chair of the AP Spanish Language and Literature Committee and as a Table Leader and Question Leader for the scoring of the AP examination. He has led workshops throughout the United States and Europe and continues to be a consultant for the College Board. He also has written guides and articles for several College Board publications. He is the co-author of AP Spanish: Preparing for the Language and Culture Examination, Abriendo paso: Temas y lecturas, Abriendo paso: Gramática, Listening Comprehension Skills for Intermediate Students, SAT Subject Test: Spanish, and ¡En marcha!, among others.
---

Alan Feldman
Alan Feldman is a teacher of AP Psychology and History at Glen Rock High School in Glen Rock, NJ. Since 1993, Alan has taught dozens of one-day, weekly and month-long AP Psychology workshops for the College Board and National Science Foundation. He also has instructed or co-instructed psychology workshops at the University of Northern Kentucky, Fordham, Stanford, Texas A&M, Rutgers, Ithaca College and others. Formerly an adjunct professor of psychology at Middlesex County College, Alan currently is an adjunct professor at Bergen Community County College. He has been an AP reader continuously since the exam's inception in 1992 and a table leader since 2003. He is author of over 50 articles on the teaching of psychology and wrote the AP Psychology teachers' course perspective for AP Central. He once took a course with Erik Erikson that was enlightening and fun. For two summers he was a teaching assistant and conducted research concerning Sternberg's triarchic theory of intelligence. He is a former member of the AP psychology test development committee (2001-2005) as well as a recipient of the 1994 Moffet Teaching Award for high school psychology the 2003 Princeton University Distinguished Secondary Teaching award and the 2015 APA TOPSS Charles T. Blair-Broeker Excellence in Teaching Award. He has a graduate degree in psychology from Teachers' College, Columbia University. In the summer of 2017 he was a participant at the National High School Psychology Summit held at Weber State Utah. His hobbies are table tennis, biking, reading and collecting psychology videotapes and DVDs.
---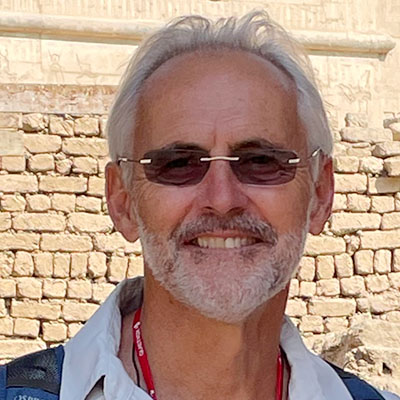 Reg Hahne
Starting his teaching career in Australia in 1975, Reg immigrated to America to continue his career in the Howard County Public School System, from where he retired in 2013. He now shares his expertise continuing as a consultant to the College Board and the Howard County Public School System. With 37 years' experience as a classroom teacher, Reg's expertise covers the gamut of instructional levels and disciplines from kindergarten through college. Reg has been an AP reader and College Board consultant for over two decades. He was also a member of the AP Development Committee (AP CSA) from 2002 to 2006.
---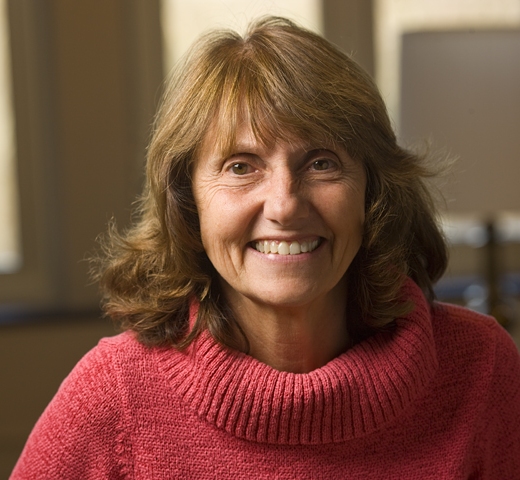 Geraldine Hastings
Geri Hastings currently has served as a University Supervisor of Social Studies student teachers for the University of Maryland, Baltimore County, a College Board Consultant for AP US History and Pre-AP programs, and a College Board mentor for both AP US History teachers and AP US History consultants. A member of the Committee on State Standards for the American Historical Association, she has presented at many College Board and history related conferences. Prior to this Ms. Hastings taught high school social studies in Baltimore County for 39 years, a career which included teaching AP U.S. History for 30 + years and serving as Social Studies Department Chairman at Catonsville High School. The National Council for the Social Studies named her Outstanding Secondary Social Studies Teacher of the Year for 2003-2004 and the Daughters of the American Revolution named her as their Outstanding National U.S. History Teacher of the Year for 2004-2005. Ms. Hastings has taught the AP U.S. History Summer Institutes at Goucher College in MD since 1995, and has conducted AP and Pre-AP summer institutes for Texas Christian University, Wilkes University in Pennsylvania, the University of the Virgin Islands, St. Croix, the Bellevue, WA School District, the University of Louisville, Montgomery College, Harbin, China, Taipei, Taiwan, and the American School of Doha, Qatar. She also participates in the AP US History Reading and has served as a reader, table leader, exam leader, and question leader presenting at many of the reading's "best practices" nights. A member of the steering committee for the AP National Conferences in 2012 and 2013, she served on the Advanced Placement (AP®) U.S. History Curriculum Development & Assessment Committee (CDAC) and the Advanced Placement (AP®) U.S. History Test Development Committee from 2007-2015. In addition, she has created and presented a number of online and face to face College Board workshops and programs. Ms. Hastings graduated summa cum laude with a degree in U.S. history from St. Bonaventure University, Olean, New York and received a Masters' Degree + 60 credits in U.S. History from New York University. She focuses her workshops on student-centered learning and experiential education. She believes that students learn more when they are actively involved in teaching and learning!
---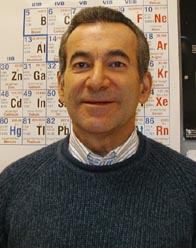 John Hnatow Jr.
John Hnatow taught chemistry for 36 years at Emmaus High School in the East Penn School District, Emmaus, PA, where he was also science department chairperson. John is an experienced AP Chemistry and Pre-AP science consultant, presenting workshops from Maine to Hawaii, as well as in Costa Rica, Peru, and China. He is a chemistry workshop leader, an AP exam reader, table and question leader, and has served two terms on the AP Chemistry Test Development Committee. He is co-chair of the AP Chemistry Redesign Committee, a College Board Advisor, and has been a member of the College Board's Science Academic Advisory Committee. John is a mentor teacher for the New Orleans public and charter schools and has presented Saturday sessions for both the National Science and Mathematics Initiative (NMSI) program and the REACH program. He is also a Dreyfus master teacher and was team leader of the WWNFF CHEM4 Chemistry team, with whom he presented over 27 weeklong TORCH institutes for chemistry teachers throughout the country. He has led training sessions for AP Chemistry consultants, has presented numerous topics at APAC, ACS meetings and Chem Ed conferences, and has performed demonstrations at the Flinn-sponsored "An Incredible Evening of Chemistry". His notable national awards include induction into the Discovery Center Science Teacher Hall of Fame, and recipient of the CMA Catalyst Award, the Tandy Technology Scholars Award, and the Presidential Award for Excellence in Science Teaching.
---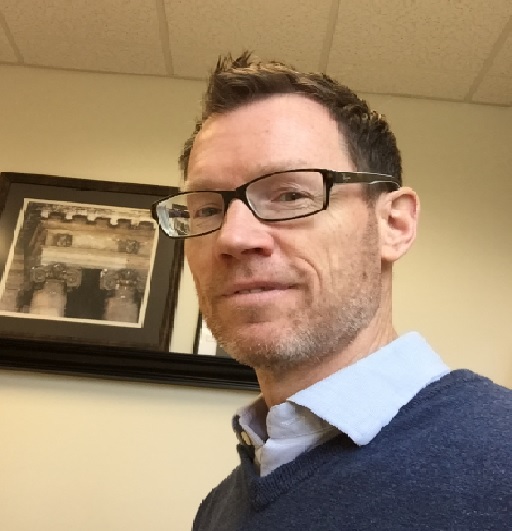 Thomas Hoch
Thomas Hoch has taught all levels of physics for the past 21 years in New Castle County DE; first at Archmere Academy, and currently at the Tower Hill School where he is the chair of the science department. Tom has presented about 50 of these week-long AP summer institutes starting in the summer of 1999. He has also been a reader for the AP Physics exam and has been trained in the teaching of the AP Physics I and II courses as well as the teaching of critical thinking in physics.
---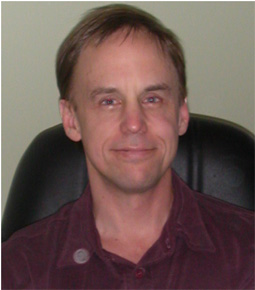 Kevin Howard
Kevin Howard taught English for 28 years in Fairfax County, VA. Over the past 18 years, he has presented College Board seminars on teaching the AP English Language and AP English Literature courses, analytical reading strategies, and pre-AP English curriculum and development. He has also been a reader for the AP English Language and Composition exam. Recently, he has worked as part of the REACH and NMSI programs, which attempt to bring the rich AP English curriculum to urban and rural high schools. Additionally, he has published an article in the most recent College Board curriculum development series on argument analysis. He also was selected to present at the National AP Convention in 2009 and 2015.
---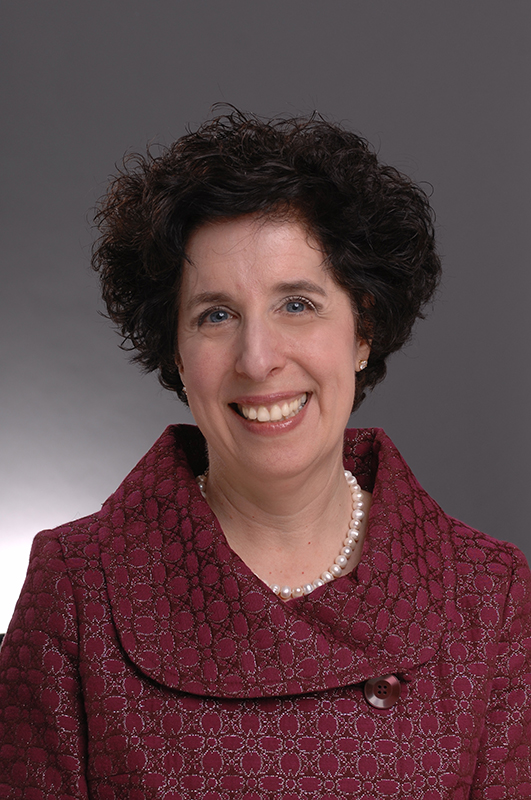 Gail Kaplan
Dr. Gail Kaplan is a Professor in the Department of Mathematics at Towson University. Her primary research interest is the development and dissemination of active approaches to learning mathematics. She has published a variety of articles in the use of projects in the secondary classroom. Dr. Kaplan has active nationally in mathematics education. She has served on the Middle States Advisory Council of the College Board, served as an AP reader in calculus for more than twelve years including leadership roles as a table leader and a member of a question team. Dr. Kaplan has provided workshops for teachers in the United States and Europe. As a College Board consultant Dr. Kaplan has trained many teachers in both one day and weeklong workshops. In the middle of her career, Dr. Kaplan taught for a decade at the high school level where her students earned extraordinary scores on their national AP Calculus examinations. During that time she was awarded a Presidential Award for Excellence in the Teaching of Mathematics for her work in the secondary classroom as well as an award from the Maryland Senate in honor of her efforts to "make a difference in the delivery of mathematical techniques in the classroom." After returning to full time university teaching, her work in the college classroom led to a Maryland Council of Teachers of Mathematics Award for outstanding college mathematics teachers. She shares her passion for innovative, creative teaching by infecting prospective teachers at Towson University and inservice teachers around the world with her delight in mathematics, motivating and inspiring them to draw the best from their students.
---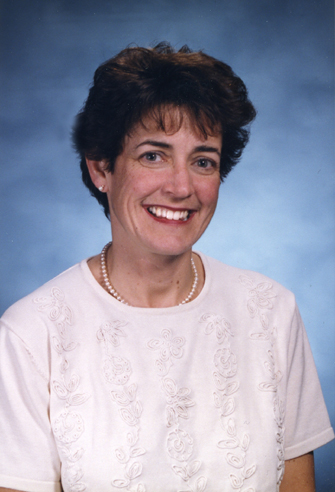 Ane Lintvedt
Ane Lintvedt has taught AP and on-level World history (and other courses) at McDonogh School in suburban Baltimore for over 25 years and is currently the department chair. She has scored both the World and European History AP exams and has been with the World History AP exam reading as a table leader and question leader since its inception. She has served on the test development committee for the SAT II in World History, on the College Board AP World Redesign Commission, as a College Board consultant, and has served as a member of the College Board Academic Advisory Board. Ane has written instructor's guides and student guides for several of the texts used in AP World History, has written many articles and papers on world history topics and pedagogy, and has presented papers at conferences of the World History Association, the National Council for the Social Studies, and the American Historical Association. She was awarded the World History Association's Pioneer in World History Award in 2013.
---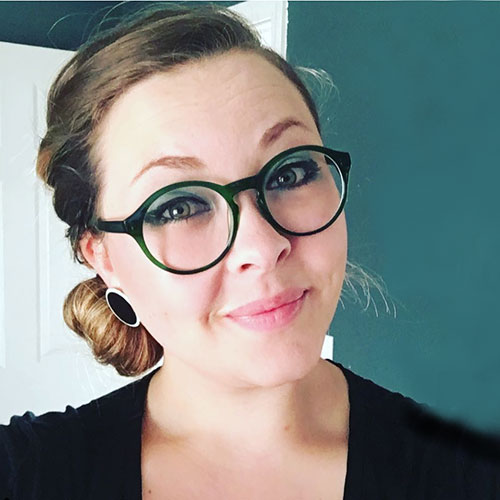 Emily Lott
Emily Lott is a Content Specialist in the Digital Convergence Department of Hall County Schools. This position affords her the opportunity to support high school teachers as they prepare students for post-secondary experiences and the workplace. Emily regularly shares best-practices at conferences throughout the state of Georgia as well as national platforms for K-12 and Higher Education thought leaders. She also travels across the nation as an Advanced Placement Consultant to share effective methods of instruction for AP Research; she supports the annual AP Research Reading as a Table Leader; she supports the entire AP Capstone teacher network as the AP Research Teacher Community Moderator. Emily holds a Bachelors in English Language and Literature, of which her senior studies were conducted at the University of Oxford. Upon returning to the states, Emily completed her Masters of Arts in Teaching with Columbus State University in Columbus, Georgia. She is currently attending Vanderbilt University for her doctoral studies, focusing on organizational and systemic improvement in the educational setting. She looks forward to continuing to support all levels of educators as pedagogy paradigms shift to a more blended learning atmosphere that cultivates intentional learners and active participants in our democracy as well as global issues.
---
Joe Mancino
Joe Mancino has been teaching all levels of Physics at Windsor High in Connecticut for 12 years and has taught graduate courses for pre-service science teachers with the University of Connecticut Neag School of Education. He has been a reader and writer for the AP Physics exams since 2014. Recently, Joe co-authored the updated student guide to accompany the Serway and Vuille text. On Saturdays, Joe leads Physics review sessions throughout Connecticut through Project Opening Doors and Massachusetts with Mass Insight Education.
---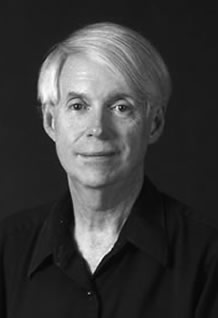 Robert Young McMahan
Dr. Robert McMahan is Professor of Music, as well as Coordinator of Music Theory and Composition Studies and the Accordion Major, at The College of New Jersey, where his has been in residence since 1991. A graduate of the Peabody Institute of The Johns Hopkins University (BM, MM, DMA) and St. John's College (MA), and a former resident in the Baltimore area, he taught for many years at the Peabody Preparatory School, Towson University, Essex Community College, Notre Dame of Maryland University, and the University of Maryland, Baltimore County. He is an award-winning composer, noted and recorded classical accordionist, and published music researcher. He has served as an AP reader and question leader for the AP Music Theory Examination and conducted numerous AP Music Theory high school consultancies in Maryland, Delaware, New Jersey, Pennsylvania, Virginia, Connecticut, and New York since 1997. 2019 marks his tenth year at the Goucher APSI.
---
Barbara Murphy
Barbara Murphy taught AP English Language and other college-level courses at Jericho High School for over 24 years. She has been a reader of the AP Language and Composition exam since 1993 and is a consultant for AP English as well as the College Board's Pre-AP programs. She is co-author of two AP English review texts: 5 Steps to a 5: AP Language, 5 Steps to a 5: AP Literature; plus Writing the AP English Essay and Writing an Outstanding College Application Essay, all published by McGraw-Hill. She has also published Putting It Together: Researching, Organizing, and Writing the Synthesis Essay. Her newest publications related to AP English are The Elite Student Editions of the 5 Steps to a 5: AP English Language and AP English Literature. Both are expanded texts with daily practice activities to aid students in developing their AP English skills. Currently, Barbara is researching and developing secondary English texts to aid the development of college-level skills of close reading, analytical writing, and critical thinking. After earning her B.A. from Duquesne University and M.A. from the University of Pittsburgh, Barbara did her doctoral coursework at Columbia University. She also holds professional certifications in still photography and motion-picture production and is one of the founding members of the women's film company, Ishtar Films.
---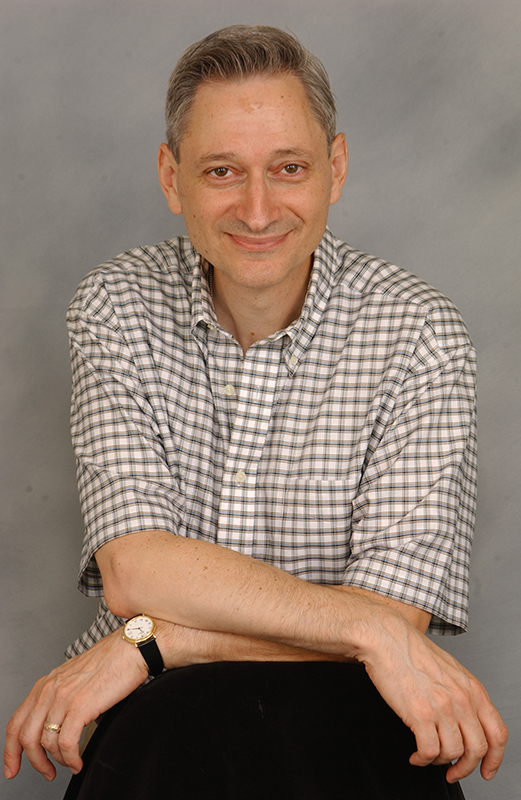 John Nici
John Nici has been an AP Art History teacher since 1981, and is recently retired from Lawrence High School in Cedarhurst, New York. He is an adjunct professor at Queens College in Flushing, New York since 1990, teaching specialty courses in Medieval Art, Italian Renaissance and Baroque, and nineteenth century European art. He gives College Board teacher workshops, and has served as a Question Leader during the reading. He has published two books on art history pedagogy including Barron's Guide to AP Art History, now in its Fourth edition. He has delivered a number of scholarly talks on subjects such as Delacroix and medieval crowns at symposia around the country. In 2004 he was granted the President's Award for Excellence in Teaching by Adjunct Faculty by Queens College. He has two master's degrees, one in English Literature and the other in Art History, both earned at Queens College. He is recently the author of Famous Works of Art—and How They Got That Way, published by Rowman and Littlefield.
---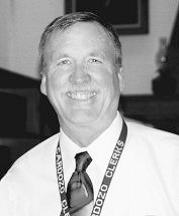 Frazier O'Leary
Frazier O'Leary currently teaches AP English Language and Literature at Cardozo High School in Washington, DC, and has taught English in Washington D.C. Public Schools for 47 years. He also is an assistant professor of English at the University of the District of Columbia. Frazier is a consultant for the College Board in English Language and Literature and is a Table Leader for AP Literature. He is a member of the Board of the Toni Morrison Society and the PEN/Faulkner Foundation.
---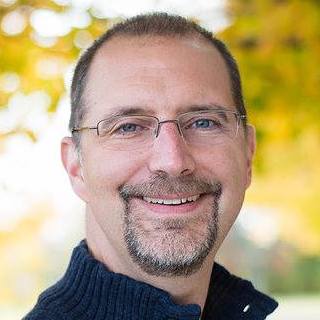 Stephen Pulliam
Stephen Pulliam is a passionate educator inspiring and challenging students to reach their potential in the classroom and beyond. For nearly 25 years, he has been shaping the minds of his students in the sciences and other STEM classes. In 2003, he began teaching AP Chemistry, became an AP Reader in 2009, and a Table Leader in 2012. In 2015, Stephen piloted materials for the AP Insight Chemistry program and soon thereafter became a consultant conducting workshops across the country. Stephen also serves as a consultant for the National Math and Science Initiative, leading workshops and student study sessions nationwide. Currently Stephen is the Chair of the Science Department at Delaware County Christian School in Newtown Square, Pennsylvania, in addition to teaching AP and Honors Chemistry. He also serves as the assistant coach to girls varsity basketball and middle school baseball. In his spare time, Stephen enjoys spending downtime with his wife and children, and especially venturing off on fishing trips with his son.
---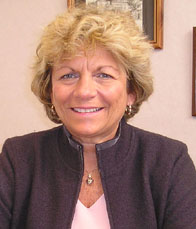 Maria Schmidt
Maria Schmidt was the Supervisor of Social Studies K-12 for the Westfield Public Schools in Westfield, N.J. She taught social studies at Westfield High School and authored the curriculum and initiated the law-related education courses and AP United States Government and Politics course there. She is an attorney, former adjunct professor of education at Seton Hall University, former trustee of the NJ State Bar Foundation and member of its Law-Related Education Committee. Dr. Schmidt has served as a Reader, Table Leader, and Question Leader at the annual scoring of the AP Government and Politics examination and currently serves as a consultant for the College Board, leading AP workshops and summer institutes throughout the United States. She authored the first edition of the College Board's Teacher's Guide for Courses in AP United States Government and Politics and edited the fourth and fifth editions of the D & S Marketing Multiple-Choice and Free-Response Questions in Preparation for the AP United States Government and Politics Examination along with the accompanying teacher's manual. Over the past several years, she has worked with various publishers in reviewing AP US Government and Politics test preparation materials and with college textbook publishers in developing AP U.S. Government and Politics teaching ancillaries for use with their U.S. Government textbooks
---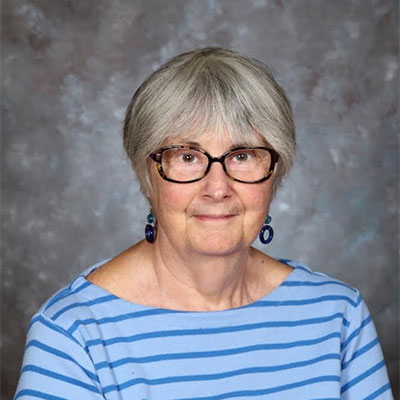 Anne Soos
Anne Soos retired from The Hun School of Princeton in June 2018. While at Hun she taught AP Environmental Science, Honors Chemistry and AP Chemistry. She has taught APES since the program was introduced in 1998, and has also taught biology and AP Biology. Before joining the Hun faculty, she was Head of the Upper School at Stuart Country Day School of the Sacred Heart in Princeton, NJ, and had served as Science Department Chair. Anne's retirement in 2018 marked the end of a 50-year teaching career.
She has been an AP reader for biology and is currently a reader for environmental science. As an AP Consultant, Anne has presented a number of one-day AP workshops and, in addition to Goucher College, has led AP summer institutes at Rensselaerville, NY; Lewes, DE; La Salle University in Philadelphia, PA; Henry Jackson High School in Everett WA, and Middlesex County College in Edison, NJ. Anne has edited a number of APES texts and review books for various publishers.
---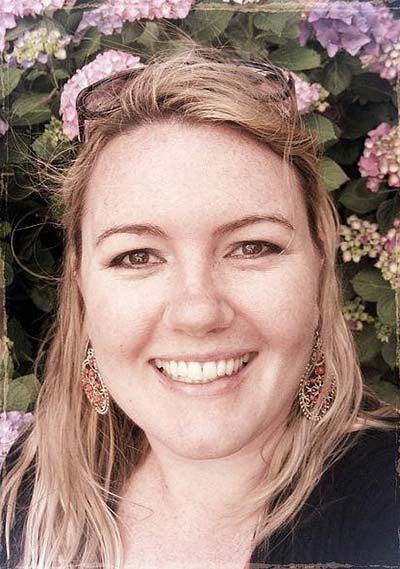 Chelsea St. Clair
Chelsea St. Clair currently teaches English 10 and 11 at Lake Highland Preparatory School and is the National Honor Society sponsor and the senior faculty member of the LHPS Honor Court. However, during her nine years at Lake Howell High School, Chelsea taught AP Seminar, AP Research, AP English Language, AP Human Geography, and numerous English courses, and she was the Language Arts Department Chair. She was the first to implement the AP Capstone curriculum at Lake Howell, which was one of only two schools in Seminole County to offer the Capstone program and diploma in its first year of implementation. She earned her BA with Honors in English Literature from The University of Mary Washington and is going into her thirteenth year of teaching.
---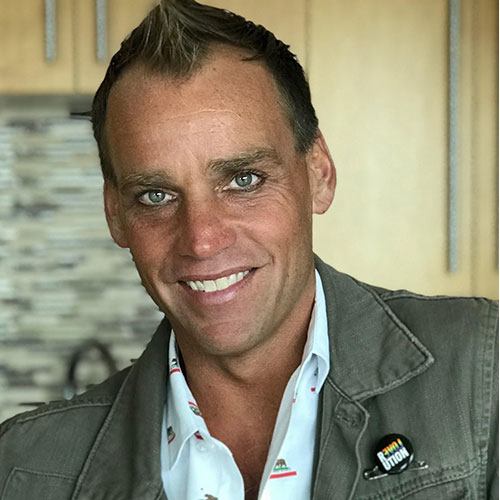 Matthew Tawney
Matthew Tawney brings his 22 years of teaching experience to APSI Goucher for the 2019 session. During his tenure he has taught English and History. He is currently teaching Digital Filmmaking and AP Seminar, at Los Osos High School, in Rancho Cucamonga. Matthew has been in the AP Capstone program since 2014 teaching both AP Seminar and AP Research. He has been an AP Consultant since the spring of 2016. When Matthew is not teaching, you can find him running, reading, at a concert or being a dad to his 14-year old son, Jonas.
---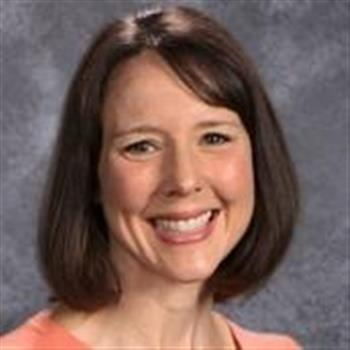 Jennifer Yoder
Jennifer Yoder (BA DePauw University, BS Campbellsville University, MA Indiana Wesleyan) will begin her twentieth year of teaching this year at Westfield High School in Westfield, Indiana. While her background is in Language Arts and Literature studies, she helped bring the AP Capstone program to her school in 2014. Currently, Jennifer teaches Sophomore honors English, AP Seminar, AP Research, and AP Language and Composition. She has been a distributed reader for AP Research for the past three years and has been a part of Capstone APSIs for the last four years for both Seminar and Research.
---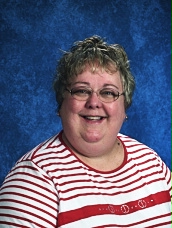 Joann Winkler
Joann Winkler is a veteran visual arts educator in the Clinton (Iowa) Public Schools. Her primary duties include teaching all of the studio courses and AP Studio Art (2D Design, 3D Design and Drawing) as well as serving as fine arts department head. She holds a Bachelor of Science Degree in Art Education from Northern Illinois University as well as a Masters in Art Education Degree from the Northeast Missouri State University (now Truman State). In addition to her full-time teaching, Joann has served by writing for the College Board website and presenter at several AP Annual Conferences. As an endorsed College Board consultant, Joann has conducted numerous AP Studio Art and Pre-AP Studio Art workshops and summer institutes throughout the United States including Baltimore, Bellevue, Chicago, Denver, Detroit, Jacksonville, Minneapolis, Spokane, Vermont, and West Virginia. When not working in the fine arts field, Joann enjoys photography, traveling, spending quality time with her family and friends, dining out, and attending as many theatrical productions as possible
---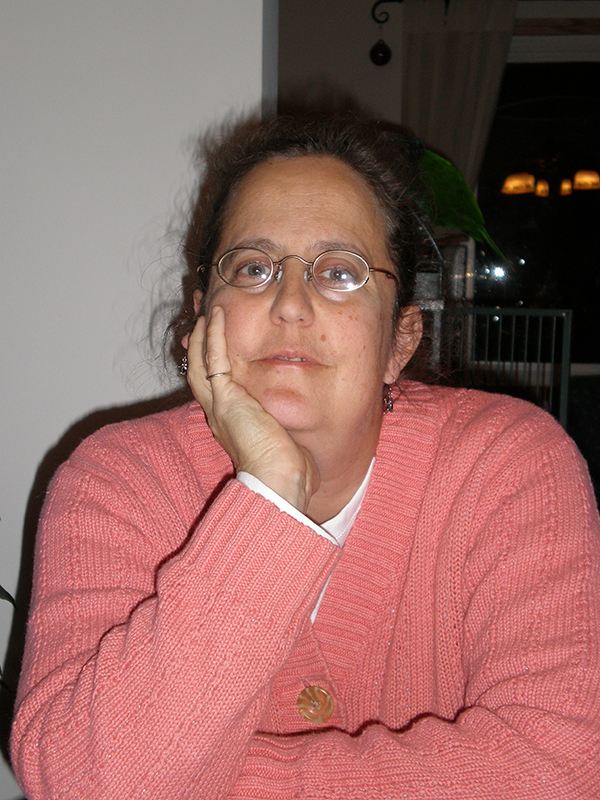 Pamela Wolfe
A teacher and department head at the Yeshiva of Greater Washington in Silver Spring, MD since 1980, Pamela Wolfe is now Humanities Division Head. She has been teaching AP European History for 31 years and has taught the AP Human Geography course since its inception in 2001. She served as an AP Reader for European History for 15 years and as a Table Leader for 6 years. She was on the AP Test Development Committee which writes the AP European History exams. She runs College Board programs in AP European History and AP Human Geography, and teaches AP Summer Institutes for teachers in both subjects at schools such as Manhattan College, Goucher College, Rutgers University, University of South Florida, the College of William and Mary, and Penn State University. She has served as a consultant for textbook companies, reviewing and writing texts and online programs for AP students. She is co-author of Fast Track to a Five European History and is one of the AP authors for the Spielvogel Western Civilization textbook. She is currently working on a Teachers' Manual and AP style test questions for the Bjelland Human Geography textbook.
---