AP Summer Institute Faculty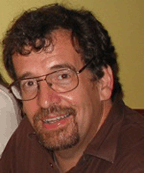 Erol Altug
Erol Altug has both a B.A. in Biology, Secondary Education, and an M.Div. Following two years of part-time teaching at Trinity College, Erol worked for 20 years at the elite Robert College of Istanbul (RC, the oldest American school abroad, is a highly academic co-educational prep school for Turkish youth), where he introduced and coordinated the first Advanced Placement (AP) program in Turkey. In 2001, he and his family moved to The Stony Brook School on Long Island, NY (a private, co-educational prep school), where he currently teaches AP Biology and AP Psychology. Erol is actively involved with the AP program nationally and internationally. During the grading of the AP Biology exam, he has served as a Reader, Table Leader, and as a Question Leader. He is a consultant for The College Board and has presented at one-day teacher workshops, multi-day events, and Advanced Placement Summer Institutes both in the USA and abroad.
---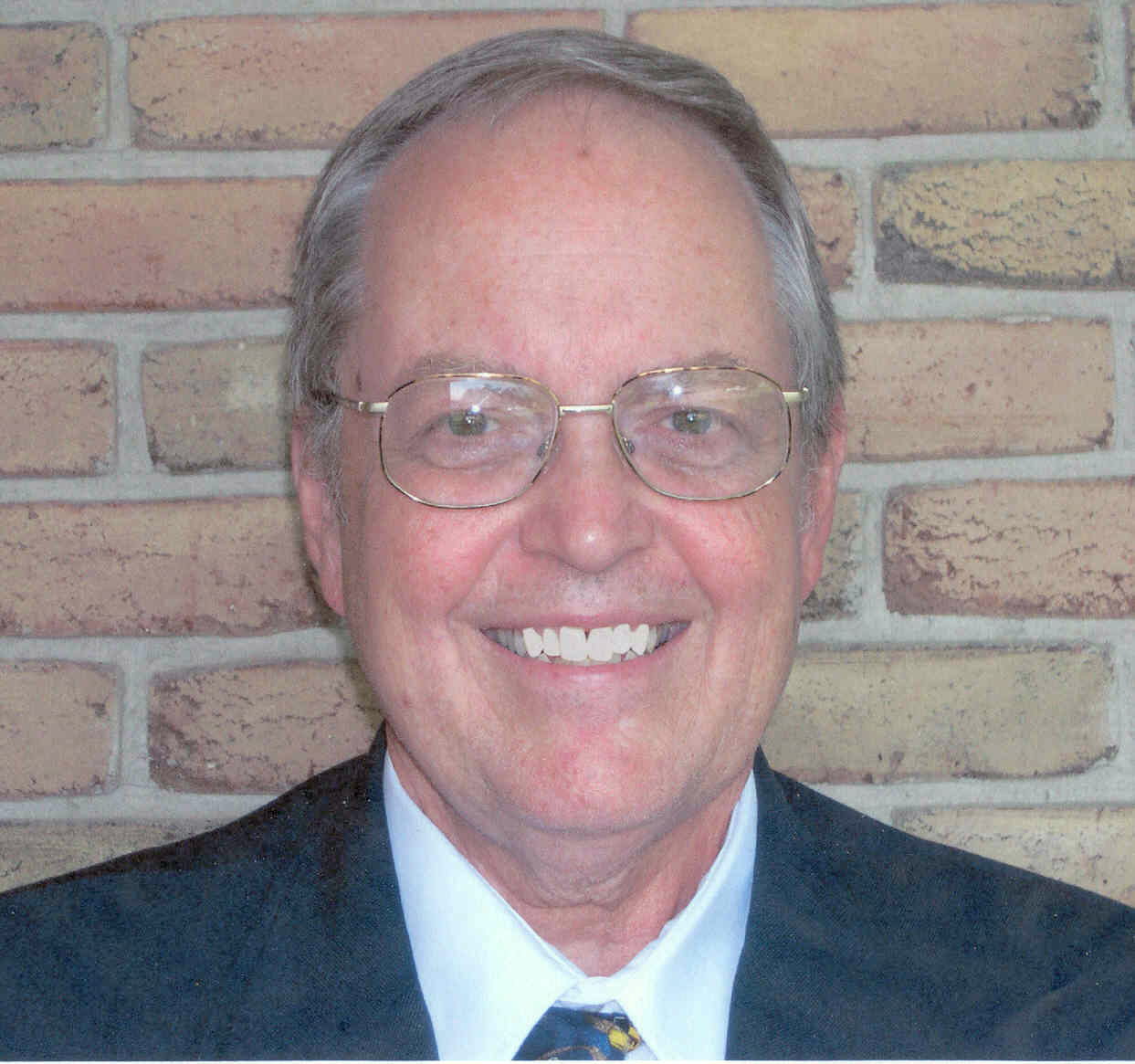 Jim Bohan
Dr. Jim Bohan is a retired assessment specialist and member of the core team of the Pennsylvania Value-added Assessment System (PVAAS). Jim also has served as the chair of the core team of the Pennsylvania Standards-Aligned System in Mathematics. He is a veteran of 38 years of high school mathematics teaching and has served as a K-12 mathematics coordinator in two school systems. Jim has been an adjunct instructor of mathematics and statistics at several colleges and universities in Illinois and his present home of Pennsylvania. Jim is a consultant to the College Board for AP Calculus and AP Statistics. He has served as a reader for both Calculus and Statistics and as a table leader for Statistics. In addition, he has served on the AP Statistics Test Development Committee. He continues to be a frequent presenter at National Council of Teachers of Mathematics and National Council of Supervisors of Mathematics annual meetings. Jim has published numerous manuscripts dealing with issues of mathematics and statistics education, data-informed decision making, assessment and other topics. In addition, he has published his syllabus in the AP Statistics Teachers' Guide, an AP Statistics Review through Amsco School Publishing, and the Mathematics Chapter for the ASCD Curriculum Handbook. Jim has earned an M.A. in mathematics from Loyola University in Chicago and an M.S. in applied statistics at Villanova University in Philadelphia, PA. He also has successfully completed a doctoral program in educational leadership from Immaculata University, PA.
---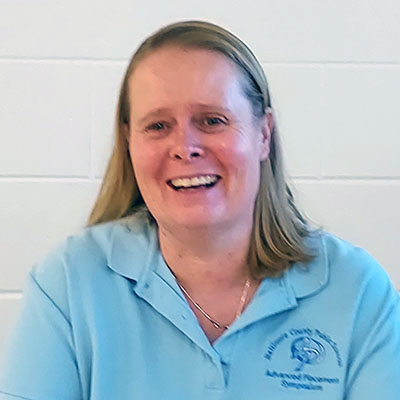 Maureen Burke
Maureen Burke has been a Spanish teacher in the World Languages Department at Dulaney High school in Baltimore County, MD for 24 years. Prior to that, Maureen taught Spanish at LaLiberte Junior High in Raynham, MA for 4 years. Maureen has also worked as an adjunct professor at CCBC in Essex, MD since 2018. Maureen has taught AP Spanish Language and Culture for 19 years and has served as an AP Spanish Language exam Reader and Table Leader for 17 years. Maureen has been an AP Spanish workshop presenter in Baltimore County Public schools for 17 years. For the past 2 years, Maureen has given APSIs and workshops for College Board as an AP Spanish consultant. In addition to teaching AP Spanish, Maureen has taught all levels of Spanish from grades 7-12 as well as Spanish 101 at the community college level. Maureen holds a B.A. in History and Spanish from Shippensburg University in Shippensburg, PA and an M.A. in Education from Cambridge College in Cambridge, MA. She has also completed 33 graduate credits at the University of Salamanca in Salamanca, Spain.
---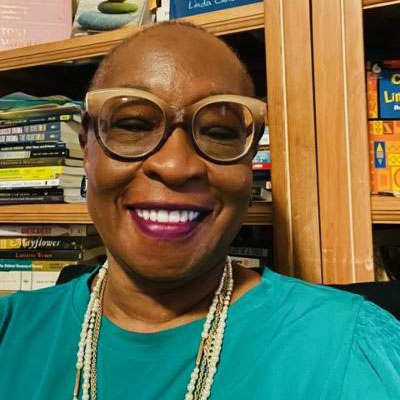 Myrte Campbell
Myrte Campbell is an educator who currently works as a Field Supervisor at the University of Wisconsin-Milwaukee. Her expertise includes transforming classrooms and developing teacher capacity. She teaches and coaches in response to school and instructional needs. Myrte is committed to supporting and empowering veteran teachers, new teachers, and pre-service teachers. In addition, Myrte uses the classroom as a learning lab for both students and teachers. Her goal is to change thinking in order to change practice, she provides experience-based strategies that are designed to show her colleagues that all students can learn if we design, deliver and facilitate a supportive learning environment. In her former role as an instructional coach, Myrte developed and designed professional development training for teachers, coaches, and administrators; she lead monthly training and developed and published academic documents for the Department of Curriculum & Instruction for her district. Myrte grew up on the island of Jamaica, but she received her B.A. at Marquette University, and an M.A. at Georgia State University. She is currently pursuing a Ph.D. in Language & Literacy at Cardinal Stritch University in Milwaukee. Myrte has over twenty years of experience in education and has taught AP courses for approximately twelve of those years, in addition to teaching AP Language, she has taught AP Literature and AP U.S. History. She scores the AP English Language exam as a table leader. In addition, Myrte has been a College Board consultant for approximately five years, presenting for both the College Board One Day Workshops, Pre-AP English Workshops, and Summer Institutes.
---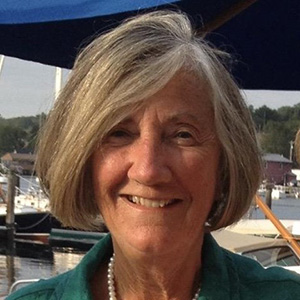 Jill Crooker
Jill Crooker taught Latin, all levels including AP Vergil and AP Latin Literature, for more than 25 years at Pittsford Mendon High School, Pittsford, N.Y. She then worked for the NY State Education Department to develop the Statewide Peer Review for all languages other than English and traveled to every area of NY to hold peer review sessions with foreign language teachers sharing their work. She has served as Reader, Table Leader, and presently Question Leader for more than 20 years. During the same time, she has conducted AP Summer Institute sessions in NY, CT, ME, LA, VA, FL and has led professional development workshops throughout the country. She served as an officer in the Classical Association of the Empire State and the American Classical League where she has given numerous presentations, one most recently in which she suggested starting the teaching of AP in Latin 1. She has written extensively about assessment for all levels of Latin. She presently serves on the New York State World Language Advisory Council for the development of new standards and performance indicators for Classical Languages.
---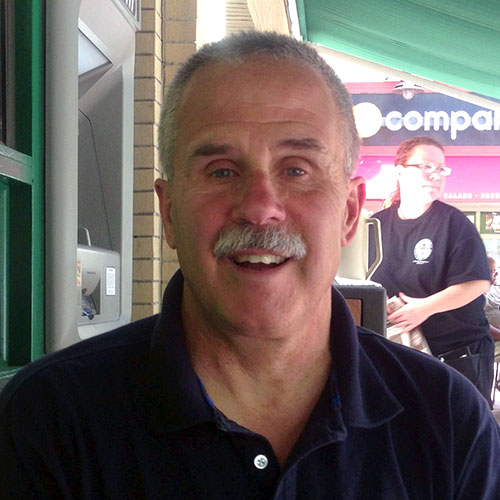 Bruce Damasio
Bruce L. Damasio, currently at Harford and Howard Community Colleges, has been a reader and one of the original readers for the AP Economics exams, from 1989 to 2009. He is on the staff of the Maryland Council for Economics Education as the staff member responsible for teacher training at the secondary level and AP coordination for Maryland. He is the past president of GATE (Global Association of Teachers of Economics), associated with the Council for Economic Education, serving as president from 2005 to 2009 and served as a consultant for AP publications from CEE during that time. He twice served as a board member, from 2002 to 2010 for the National Council for Social Studies (NCSS) based in Washington DC. In 2002, he was the National Teacher of the Year in the United States for Social Studies. He has conducted numerous one-day workshops for The College Board across the United States as well as week-long APSI training at sites across America, including New Mexico State, New Mexico Highlands University, Goucher College, University of San Diego, LaSalle University, Fordham University, APSI @Lewes, Delaware and numerous state and local school systems. He has been to China six times for AP training as well as trips to Taiwan, South Korea, Pakistan, and the UAE for College Board workshops. Bruce also taught six years of middle school and 27 years of high school social studies and economics in Maryland. In 2015, he was a Fellow who attended the Imperial War Museum/American Air Museum during an APSI in London, Cambridge, and RAF Duxford. He conducted and presented research on the 8th Air Force and attended briefings and visited sites. Presently, he is a TOP trainer for the Goethe Institute, based in Washington D.C., and works with teachers and travels to Germany for study and education tours.
---

Alan Feldman
Alan Feldman is a teacher of AP Psychology, History, and Mathematics at Glen Rock High School in Glen Rock, NJ. Since 1993, Alan has taught dozens of one-day, weekly, and month-long AP Psychology workshops for the College Board. He also has instructed or co-instructed psychology workshops at the University of Northern Kentucky, Fordham, Stanford, Texas A&M, Rutgers, and others. Formerly an adjunct professor of psychology at Middlesex County College, Alan currently is an adjunct professor at Bergen Community County College. He has been an AP reader continuously since the exam's inception in 1992 and a table leader since 2003. He is author of over 50 articles on the teaching of psychology and wrote the AP Psychology teachers' course perspective for AP Central. He is a former member of the AP psychology test development committee (2001-2005) as well as a recipient of the 1994 Moffet Teaching Award for high school psychology, the 2003 Princeton University Distinguished Secondary Teaching Award, and the 2015 APA TOPSS Charles T. Blair-Broeker Excellence in Teaching Award. He has a graduate degree in psychology from Teachers' College, Columbia University. His hobbies are table tennis, biking, reading, and collecting psychology books, toys, videotapes, and DVDs.
---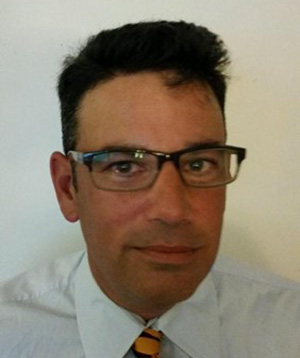 Jonathan Ferrante
Jonathan Ferrante is a National Board-Certified Teacher with 25 years of classroom experience and has taught AP World History since its inception in 2002. He has taught in both urban and suburban settings. He has spent the last 20 years teaching at Smithtown High School West on Long Island. Jonathan is an Early Table Leader and is responsible for pulling student writing samples for training table leaders and readers on rating essays at the AP World History reading. He also has taken part in the writing of the AP World History Workbook used in College Board workshops and APSIs and his course syllabus was one of the sample syllabi on the AP World History Course Audit site. Jonathan also has worked extensively with the development of the Pre-AP World History program, specifically with the creation of the teaching materials and assessments.
---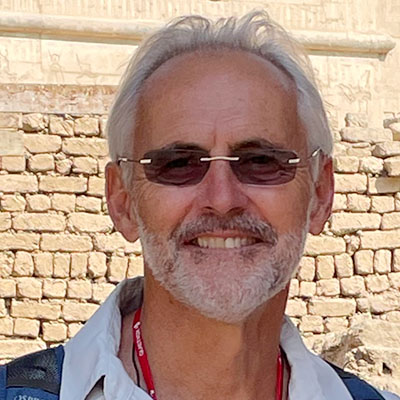 Reg Hahne
Starting his teaching career in Australia, Reg Hahne immigrated to America and continued his career in the Howard County Public School System in Maryland, where he retired in 2013. He continues to share his expertise as a consultant to the College Board* and the Howard County Public School System. With 37 years' experience as a classroom teacher, Reg's expertise covers the gamut of instructional levels and disciplines from kindergarten through college. Reg has been an AP* reader and College Board* consultant for over two decades. He also was a member of the AP Computer Science A Development Committee from 2002 to 2006.
---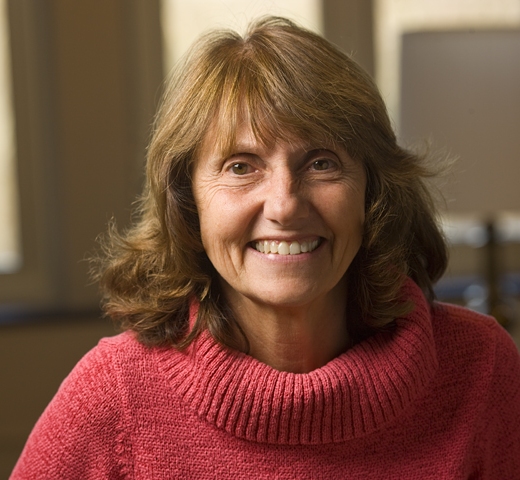 Geraldine Hastings
Geri Hastings has served as a University Supervisor of Social Studies student teachers for the University of Maryland, Baltimore County, a College Board Consultant for AP U.S. History and Pre-AP programs, and a College Board mentor for both AP U.S. History teachers and AP U.S. History consultants. A former member of the Committee on State Standards for the American Historical Association, she has presented at many College Board and history-related conferences. Prior to this, Geri taught high school social studies in Baltimore County for 39 years, a career which included teaching AP U.S. History for more than 30 years and serving as Social Studies Department Chairman at Catonsville High School. The National Council for Social Studies named her Outstanding Secondary Social Studies Teacher of the Year for 2003-2004 and the Daughters of the American Revolution named her their Outstanding National U.S. History Teacher of the Year for 2004-2005. Geri has taught the AP U.S. History Summer Institutes at Goucher College in MD since 1995 and has conducted AP and Pre-AP summer institutes for Texas Christian University, Wilkes University in Pennsylvania, Bellevue, WA School District, the University of Louisville, Montgomery College, MD, Spokane Public Schools (Inland Northwest APSI), the University of the Virgin Islands, St. Croix, Harbin, China, Taipei, Taiwan, the American School of Doha, Qatar, and New York City Public Schools. She also participates in the AP U.S. History Reading and has served as a reader, table leader, exam leader, and question leader presenting at many of the reading's "best practices" nights. A member of the steering committee for the AP National Conferences in 2012 and 2013, she served on the Advanced Placement (AP®) U.S. History Curriculum Development & Assessment Committee (CDAC) and the Advanced Placement (AP®) U.S. History Test Development Committee from 2007-2015. In addition, she has created and presented a number of online and face-to-face College Board workshops and programs and has facilitated a number of training workshops for AP U.S. History consultants. Geri graduated summa cum laude with a degree in U.S. History from St. Bonaventure University, Olean, New York, and received a Master's Degree + 60 credits in U.S. History from New York University. She focuses her workshops on student-centered learning and experiential education. She believes that students learn more when they are actively involved in teaching and learning. After highly successful online workshops the past three summers, she is ready to return once again to the online format and make the workshops as hands-on as possible.
---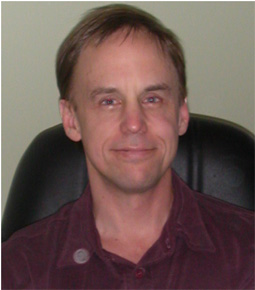 Kevin Howard
Kevin Howard taught English for 30 years in public and private schools in the Washington, D.C. area. Over the past 22 years, he has presented College Board seminars on teaching the AP English Language and AP English Literature courses, analytical reading strategies, and pre-AP English curriculum and development. He has also been a reader for the AP English Language and Composition exam and was selected to present at the National AP Convention in 2009 and 2015. Recently, he has worked as part of the NMSI, REACH and VASS programs, which attempt to bring the rich AP English curriculum to urban and rural high schools. Additionally, he has published an article in a recent College Board curriculum development series on argument analysis. Kevin completed his undergraduate English degree from the University of Virginia and has an MA in the Teaching of Writing and Literature from George Mason University.
---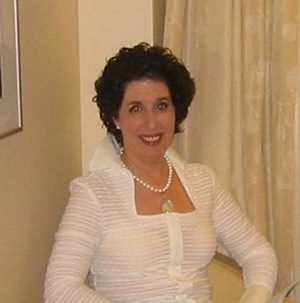 Gail Kaplan
Dr. Gail Kaplan is a Professor in the Department of Mathematics at Towson University. Her primary research interest is the development and dissemination of active approaches to learning mathematics. She has published a variety of articles in the use of student-centered projects in secondary mathematics classroom. Gail is nationally active in mathematics education. She has served on the National College Board Academic Assembly, Middle States Advisory Council of the College Board, has been an AP reader in calculus almost 20 years including leadership roles as a table leader and a member of a question team. Gail has provided workshops for teachers in the United States and Europe. As a College Board consultant, Gail has trained many teachers in both one day and weeklong workshops. In the middle of her career, Gail taught for a decade at the high school level where her students earned extraordinary scores on their national AP Calculus examinations. During that time she was awarded a Presidential Award for Excellence in the Teaching of Mathematics for her work in the secondary classroom as well as an award from the Maryland Senate in honor of her efforts to "make a difference in the delivery of mathematical techniques in the classroom." After returning to full time university teaching, her work in the college classroom led to a Maryland Council of Teachers of Mathematics Award for outstanding college mathematics teachers. She shares her passion for innovative, creative teaching by infecting prospective teachers at Towson University and inservice teachers around the world with her delight in mathematics, motivating and inspiring them to draw the best from their students.
---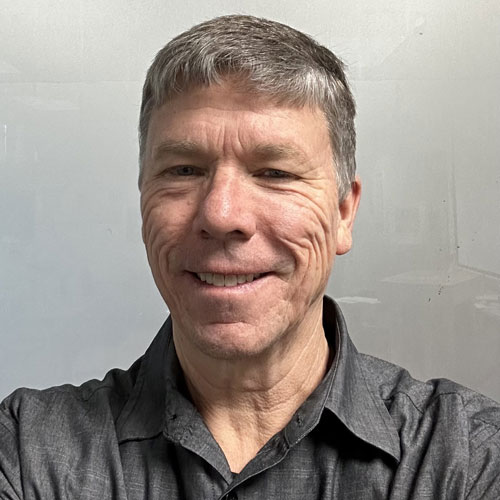 Ken LeSage
Ken LeSage is a certified College Board consultant with 28 years of teaching experience at Lewis-Palmer High School. Nestled at the foot of Pikes Peak, this public school is the only one in the state of Colorado to be awarded the distinction of being on the AP honor roll for four consecutive years. He has 23 years of experience teaching AP European History. He has been a Reader for 20 years of the European History Exam. He has served as a Table Lead for the Short Answer Questions since their implementation. Ken uses his extensive global travels and his Professional Learning Communities to keep his content up to date and his teaching style accessible and relevant. He received his undergraduate degree from the University of Colorado at Boulder and his Master's in Education from the University of Colorado at Colorado Springs.
---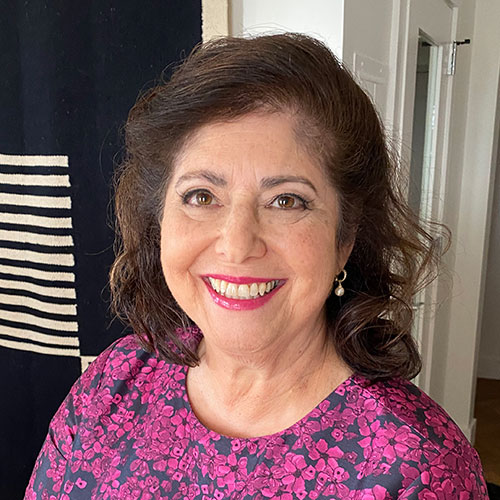 Liliana Monk
Lili has conducted numerous AP® teacher workshops and summer institutes, including two workshops at the College Board AP® National Conference. She has worked as an AP® Human Geography reader, table leader, question leader, and Assistant Chief Reader for 18 years and served on the AP® Human Geography Test Development Committee from 2006-2013. She recently served as an editorial consultant on several AP textbooks and has worked on the ancillary materials for the Human Geography for the AP Course published by Bedford Freeman Publishers. In 2018, she also created lessons on global agriculture for the educational website, AgCultures. In 2011, Lili received a Distinguished Teacher Award from the Fulbright Foundation for research and teaching in Argentina. Her research on the impact of trains on the depopulation of small towns led to the publication of an article in The Geography Teacher magazine in 2013, which received the Best Content Article award from the National Council for Geographic Education (NCGE) in 2014. Lili is the author of several other geography articles including "Beijing: A City in Search of its Destiny", also published in Geography Teacher in 2015, and New Trends in Cities and Suburbs in Advanced Placement Human Geography co-authored with Lisa Benton-Short and published in the Journal of Geography in 2016. Lili received a Distinguished Teaching Award from the National Council for Geographic Education in 2012 and was named one of 50 national Geography Teacher Fellows by the American Geographical Society in 2016 and 2017. She was also a member of the advisory committee of the Maryland Geographic Alliance and the AGS national Geography Teacher Fellows Committee. Lili Monk taught both high school and college in Maryland and the District of Columbia. She taught AP Human Geography at Walter Johnson High School in Bethesda, MD, and now teaches geography at George Washington University. Lili Monk received her B.A. in History and Political Science (Magna Cum Laude) from the State University of New York at Buffalo. She has a Master's in International and Public Affairs (MIPA) from Columbia University (1978) and a Master of Arts in Teaching (MAT) from Johns Hopkins University (2000). Lili speaks six languages including Spanish, Portuguese, French, Chinese, and Hebrew. Lili is married and has two children. She enjoys hiking, biking, swimming, and of course, traveling.
---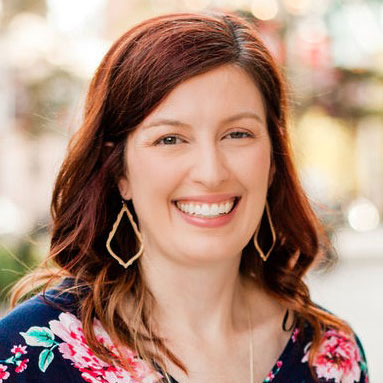 Holley Mosley
Holley Mosley teaches at Liberty High School in Frisco, TX. She had the honor of opening the school in 2006 and has been teaching physics there since 2007. She is experienced in teaching all of the AP Physics courses (AP Physics 1, AP Physics 2, AP Physics C: Mechanics, and AP Physics C: Electricity & Magnetism, as well as the retired AP Physics B course). In addition to teaching physics, she serves as the Science Department's Instructional Coach, a role where she invests in growing the professional capacity of other teachers in her department. Holley has served as a reader, table leader, question leader, and writer for the AP Physics exams since 2014. Since 2018, she has been a member of the AP Physics 2 Development Committee, a team of four high school teachers and four college professors who develop the AP Physics 2 exam and provide input for the curriculum. Additionally, she has served as a member of the Re-Articulation Committee to revise the AP Physics Curriculum Framework, as an AP Daily Instructor, and as an AP Classroom question reviewer. Holley has a B.S. in Forensic Science from Baylor University, M.Ed. in Curriculum and Instruction from The University of Texas at Arlington, and a M.S. in Physics from Texas A&M - Commerce.
---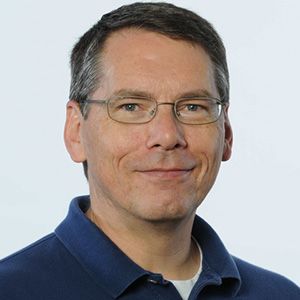 Joel Phillips
Westminster Choir College faculty member Dr. Joel Phillips is a former Chief Faculty Consultant for the AP Examination in Music Theory. In addition to sitting with the committee of examiners that creates these tests, he was responsible for setting the scores, reviewing the applications of those who wish to be readers for the examination, and managing the scoring of the examination each summer. Dr. Phillips is recipient of the Rider University Distinguishing Teaching Award and co-author of three music theory textbooks published by W. W. Norton—The Musician's Guide to Aural Skills: Ear-Training, The Musician's Guide to Aural Skills: Sight Singing, and The Musician's Guide to Fundamentals. The AP edition of The Musician's Guide is the most widely used text by AP music theory teachers. Phillips's compositions have received a number of awards and are published by G. Schirmer, Inc., Transcontinental Music Publications, GIA, and Mark Foster Music (Shawnee Press).
---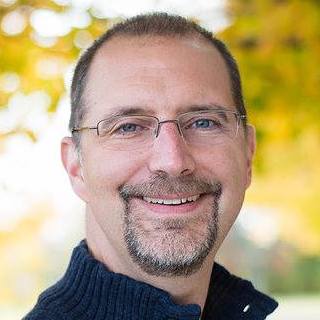 Stephen Pulliam
Stephen Pulliam is a passionate educator who inspires and challenges his students to reach their potential in the classroom and beyond. For nearly 25 years, he has been shaping the minds of his students in the sciences and other STEM classes. In 2003, he began teaching AP Chemistry, became an AP Reader in 2009, and a Table Leader in 2012. In 2015, Stephen piloted materials for the AP Insight Chemistry program and soon thereafter became a consultant conducting workshops across the country. Stephen also serves as a consultant for the National Math and Science Initiative, leading workshops and student study sessions nationwide. Currently, Stephen is the Chair of the Science Department at Delaware County Christian School in Newtown Square, Pennsylvania, in addition to teaching AP and Honors Chemistry, he also serves as the assistant coach to girls' varsity basketball and middle school baseball. In his spare time, Stephen enjoys spending downtime with his wife and children, and especially venturing off on fishing trips with his son.
---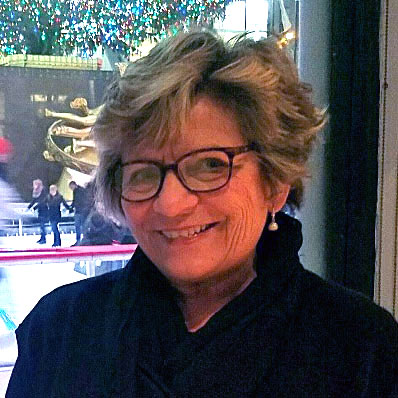 Maria Schmidt
Dr. Maria Schmidt was the Supervisor of Social Studies K-12 for the Westfield Public Schools in Westfield, N.J. She taught social studies at Westfield High School, authoring the curriculum and initiating the law-related education courses and AP United States Government and Politics course there. She is an attorney, former adjunct professor of education at Seton Hall University, former trustee of the NJ State Bar Foundation, and a member of its Law-Related Education Committee. Maria has served as a Reader, Table Leader, and Question Leader at the annual scoring of the AP Government and Politics examination and currently serves as a consultant for the College Board, leading AP workshops and summer institutes throughout the United States. She authored the first edition of the College Board's Teacher's Guide for Courses in AP United States Government and Politics and edited the fourth and fifth editions of the D & S Marketing Multiple-Choice and Free-Response Questions in Preparation for the AP United States Government and Politics Examination along with the accompanying teacher's manual. Over the past several years, she has worked with various publishers in reviewing AP U.S. Government and Politics test preparation materials and with college textbook publishers in developing AP U.S. Government and Politics teaching ancillaries for use with their U.S. Government textbooks.
---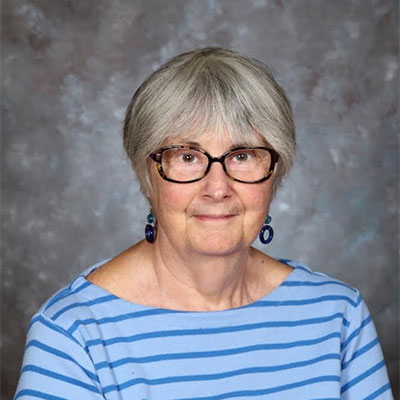 Anne Soos
Anne Soos retired from The Hun School of Princeton in June 2018. While at Hun, she taught AP Environmental Science, Honors Chemistry, and AP Chemistry. She has taught APES since the program was introduced in 1998 and has taught biology and AP Biology. Before joining the Hun faculty, she was Head of the Upper School at Stuart Country Day School of the Sacred Heart in Princeton, NJ, and had served as Science Department Chair. Anne's retirement in 2018 marked the end of a 50-year teaching career. She has been an AP reader for biology and, until her retirement, was a reader for environmental science. As an AP Consultant, Anne has presented several one-day AP workshops and, in addition to Goucher College, has led both in-person and online AP summer institutes at Rensselaerville, NY; Lewes, DE; La Salle University in Philadelphia, PA; Henry Jackson High School in Everett WA, Oakland University in Detroit, MI, and Middlesex County College in Edison, NJ. Anne has edited several APES texts and review books for various publishers. In her spare time, besides gardening, Anne is an AARP Tax Aide, and a board member of the Princeton Adult School and the Princeton Environmental Commission. Anne has also taught several classes at the Princeton Senior Center Evergreen Forum.
---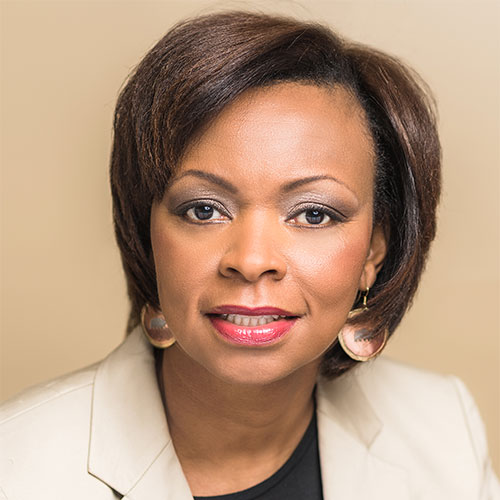 Jacqueline Stallworth
Jacqueline Stallworth is a passionate high school literature teacher. She is an endorsed AP Literature consultant and Reader for The College Board. She is also the founder of Stallworth Educational Consulting Team, a company committed to schools' curriculum reflecting the diverse world in which we live. She is the writer of the literary blog called "The Big Sea." In her free time, she loves reading, talking about books, and cycling.
---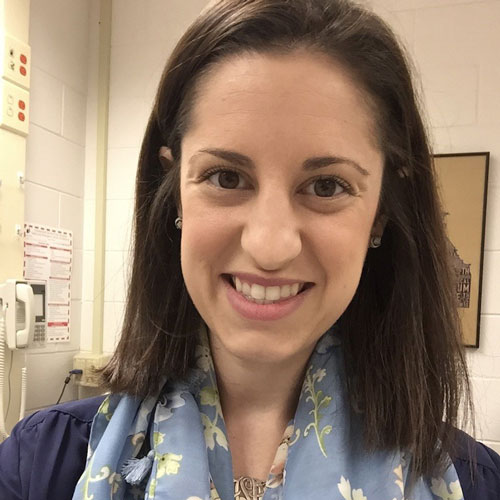 Jessica Stillman
Jessica Stillman is a mathematics enthusiast from Weston, FL. She attended Nova High School and upon graduation, she earned her Bachelor's degree in Mathematics Education from Florida State University; Go Noles! She later earned a Master's in Education from Florida Atlantic University. Jessica began her teaching career at Cypress Bay High School in 2007 and has taught a multitude of subjects in mathematics including Algebra 1, Algebra 2, Precalculus, and AP Calculus AB and BC. Through vertical and horizontal teaming, Jessica and her mathematics team at Cypress Bay have developed a top-notch curriculum and are proud to promote their successful AP Calculus program! Jessica has held many leadership roles in her school and in the Broward County Council of Teachers of Mathematics (BCCTM); she is also an active member of the Florida Council of Teachers of Mathematics (FCTM). Over her career in education, she has received many awards such as BCCTM's Teacher of the Year and Mu Alpha Theta's Coach of the Year. Jessica has taught AP Calculus (AB and BC) since 2007 and has been an AP reader since 2013. Jessica is a seasoned consultant for the College Board and loves working with other teachers. In Jessica's free time she enjoys traveling, cooking/eating, and most of all spending time with her husband and two babes, Ari (6 years) and Ava (4 years).
---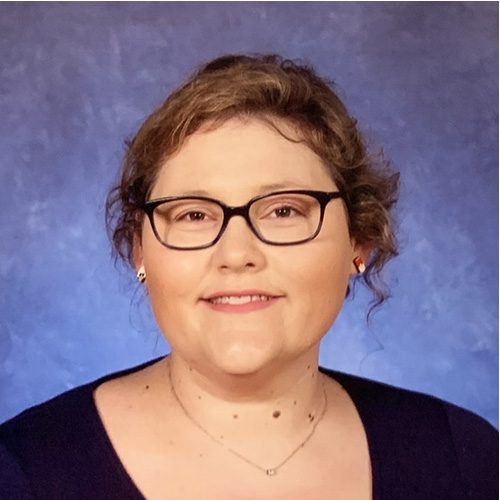 Lacey Van Reeth
Lacey Van Reeth has been a teacher in the Visual Arts Department at the A.W. Dreyfoos School of the Arts in West Palm Beach, Florida for 14 years. Lacey has served as the Dean of the Visual Arts department since 2015 and is also an alumna of the department. Lacey has taught AP Art History for 13 years, served as an AP Art History exam reader for nine years, and has been an AP Art History consultant for the last three years. In addition to teaching AP Art History, Lacey teaches Senior Portfolio and has also taught AP Studio Drawing. Lacey holds a B.A. in Art History from Florida Atlantic University and an M.A. in Art Education from the University of Florida.
---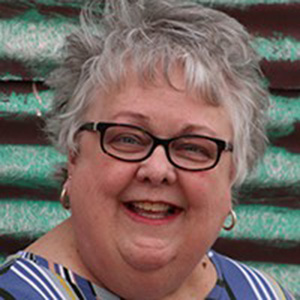 Joann M. Winkler
Joann M Winkler is a member of the Fine Arts Department at Clinton High School where she has served as chairman of the art department for over 35 years and has been an adjunct professor at Mt. St. Clare College in Clinton, Iowa. Joann holds a B.S. in Art Education from Northern Illinois University and an M.A. in Art Education from Northeast Missouri State University. In addition, graduate credits have been earned from Carleton College, Maryland Institute College of Art, Rhode Island School of Design, and the School of the Art Institute of Chicago. Joann is a contributor to the National Vertical Team Guide for AP® Studio Art and has written numerous articles, reviews, lessons, and curricula for the College Board program. Currently, Joann serves as a Reader or Table Leader for the AP® Art and Design exams and has held this position since 2001. She is also a consultant to the College Board® where she conducts workshops helping art teachers establish their own Advanced Placement Studio Art programs or Pre-AP® Art and Design programs. Joann also has presented a variety of workshops on AP topics for several state and national Art Education conventions. Her consulting work has taken her throughout the United States since 2001 to locations such as Colorado, Illinois, Florida, Maine, Maryland, Minnesota, New York, Ohio, Vermont, Washington, as well as the Annual National AP Conference. When not working in the fine arts field, Joann enjoys photography, traveling, spending quality time with her family and friends, dining out, and attending as many theatrical productions as possible.
---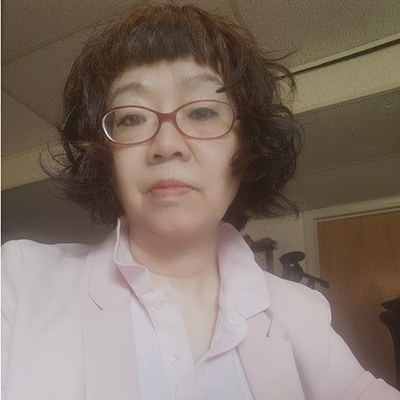 Alice Zhang
Alice Zhang is Senior Faculty Specialist in the Department of Teaching and Learning, Policy and Leadership at the College of Education, University of Maryland College Park, as well as Associate Director of Multilingual Research Center since 2015. She has been a Startalk site visitor for the National Foreign Language Center at the University of Maryland College Park since 2011. She works as a Workshop Consultant/Presenter (AP Chinese Language), an invited AP Chinese Course Audit Reviewer as well as Certified AP Chinese Reader for The College Board. Alice was a special educator for 13 years at Baltimore City Public School System. She helped establish the Chinese Immersion program at the Baltimore International Academy and guided BIA through the application process for the International Baccalaureate (IB) program. Alice's research interest involves teacher preparation and teacher development. She has presented at various national and international foreign language conferences with the topics focusing on 21st language teaching and learning.
---