Chinese Language & Culture
AP 515.200 | Online | Alice Zhang
This course is designed to maximize the learner experience, providing relevant AP content and pedagogy through meaningful engagement – all focused on best practices for preparing your AP students for success. This course will focus on the AP Chinese Language and Culture course and exam in relation to World-readiness Standards that serve as overarching principles for the development of curricular framework. Consultant and participants will discuss and brainstorm research-supported best practices, illustrate step-by-step instructions for creating a truly communicative and interactive immersive setting, and demonstrate effective instructional strategies in enhancing student performance in all three modes of communications (interpersonal, interpretive, and presentational). Participants will gain experiences in assessing student responses by using grading criteria and rubrics applicable for AP Chinese and develop sample formative and summative assessments for their local classrooms. The entire group also will share and examine effective instructional resources. Topics will include the following:
Guiding to write effective AP Chinese course syllabus
Integration of the ACTFL World Readiness Standards into instruction and assessment
Examination of sample student answers from free response sections of an actual AP exam as well as released scoring guidelines for these sections
Implementing strategies of OPI to increase students' proficiency levels
Application of differentiated instruction and best teaching practices in improving student performance
Planning for daily lessons and unit teaching in AP classrooms as well as multilevel classrooms
Authentic materials and resources such as CED and AP Classroom.
---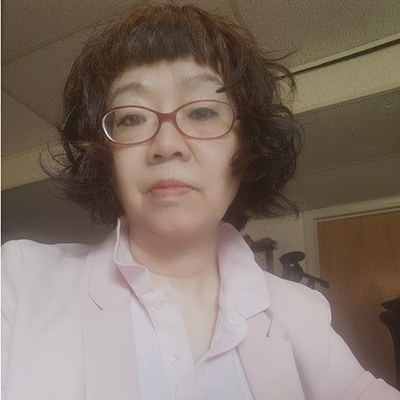 Alice Zhang
Alice Zhang is Senior Faculty Specialist in the Department of Teaching and Learning, Policy and Leadership at the College of Education, University of Maryland College Park, as well as Associate Director of Multilingual Research Center since 2015. She has been a Startalk site visitor for the National Foreign Language Center at the University of Maryland College Park since 2011. She works as a Workshop Consultant/Presenter (AP Chinese Language), an invited AP Chinese Course Audit Reviewer as well as Certified AP Chinese Reader for The College Board. Alice was a special educator for 13 years at Baltimore City Public School System. She helped establish the Chinese Immersion program at the Baltimore International Academy and guided BIA through the application process for the International Baccalaureate (IB) program. Alice's research interest involves teacher preparation and teacher development. She has presented at various national and international foreign language conferences with the topics focusing on 21st language teaching and learning.
---