Become a Resident Assistant
Resident assistants (RAs) are paraprofessionals who live and work in the residence halls. They work with Residential Life coordinators and other staff in Residential Life to develop programs and provide services to their fellow students. Each RA assumes responsibility for a designated area on campus called a house. The RA typically lives on the same floor with those residents assigned to him/her. RAs are carefully selected for their academic proficiency, involvement in co-curricular activities, concern for the welfare of fellow students, and maturity to cope with the demands of their role. Furthermore, they are trained to be sensitive to the academic, emotional, and social problems of college students, particularly those associated with the normal adjustments to residence hall living.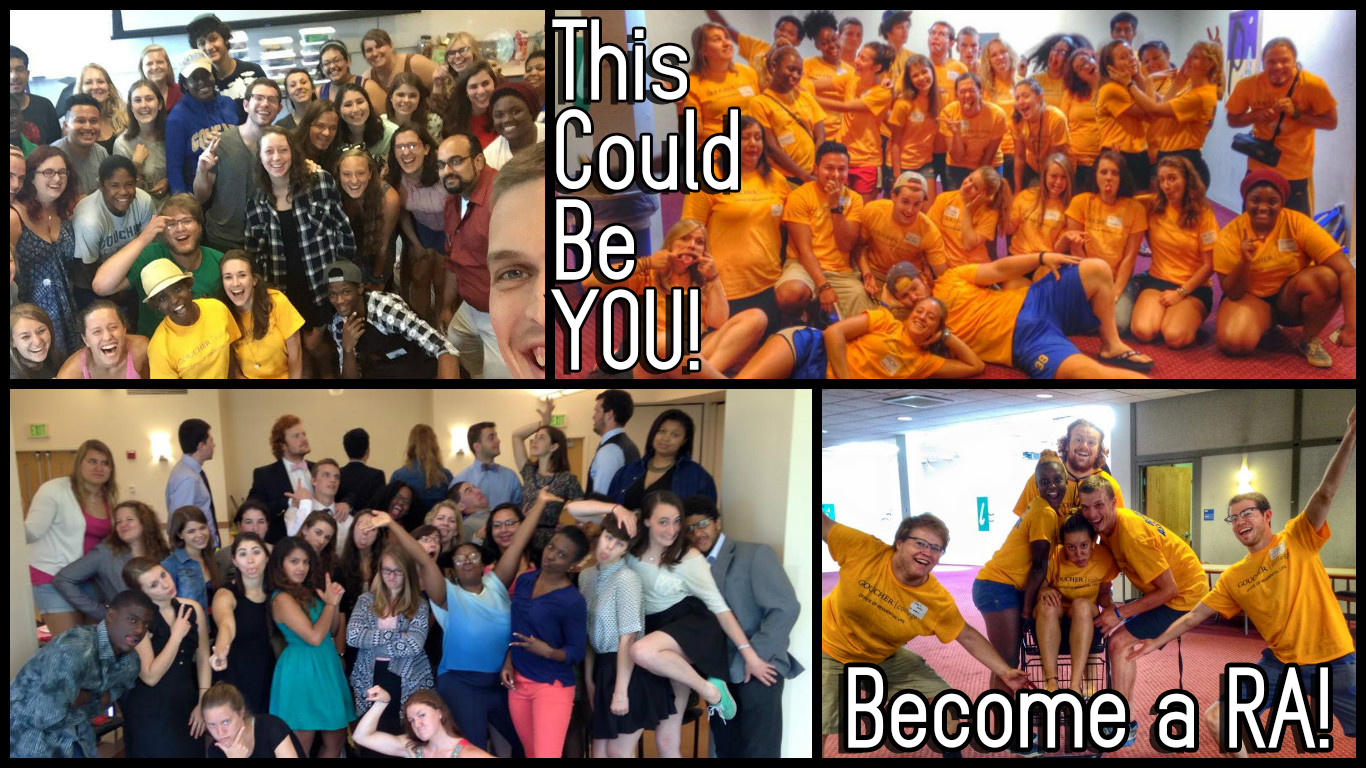 Please note: Students who are selected to be resident assistants cannot be First-Year Mentors. This is due to scheduling conflicts for each position that would make the successful completion of resident assistant duties impossible to complete.
Becoming an RA
Residential Life is inviting applications for Resident Assistant (RA) positions for the 2019-2020 academic year starting in December.
Mandatory Information Sessions:
All students interested in becoming a RA must attend one of the following information sessions:
Wednesday, November 14th, 2018 at 1:30 pm in Pagliaro Selz Lounge
Tuesday, November 27th, 2018 at 6:00 pm in Batza in the Athenaeum
Thursday, November 29th, 2018 at 6:00pm in Buchner in the Alumni House.
Tuesday, February 5th, 2018 at 6:00 pm in Batza in the Athenaeum
Once the application goes live, it can be completed by going to http://www.goucher.edu/housingdirector. Login using your Goucher username and password.
If you have problems logging in, please email us at residentiallife@goucher.edu and we will work with you to resolve your login issue.