Orientation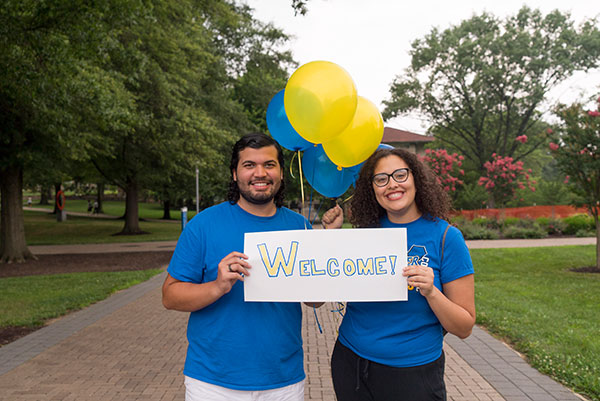 The best way to get to know your new campus community is to jump in and start exploring it yourself. Goucher's orientation programs are here to help you start connecting to your new home and provide you with the information you need as you start your college adventure!
New student orientation is designed to introduce all aspects of one's first semester at Goucher College. This includes the classes (and their locations); the people; and the places you will live, study, eat, and play!
All first-time, first-year, transfer, and international students have the chance to interact and connect with faculty, staff, and students; obtain departmental information related to potential majors; take certain placement tests or audition; and learn about student life opportunities.
New student orientation for fall 2022 is scheduled for August 20-23, 2022. Residential students may move in and check in on August 20. All new students should expect an email with details coming very soon! You can also refer to the New Student Roadmap.
For more details about orientation, please contact Ms. Michele Hosey, Director of New Student Programs, by emailing firstyear@goucher.edu.
Welcome to Goucher!