Leadership Café

Goucher College and the Greater Baltimore Committee co-sponsor Leadership Café, a speaker series program featuring top government officials and political leaders in state and federal government, as well as business executives. The series takes place the first Tuesday of each month in the Hyman Forum in Ungar Athenaeum on the Goucher College campus.
Previous Speakers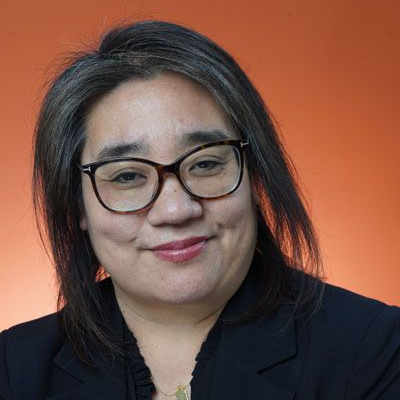 November 1, 2022
Kimi Yoshino
Kimi Yoshino is the editor-in-chief of The Baltimore Banner, overseeing all newsroom operations, policy, and content. Kimi Yoshino is a former managing editor at the Los Angeles Times, where she worked for 21 years as a reporter, editor, and strategic leader, with oversight that crossed almost every area of coverage.
In 2011, she helped guide the paper's investigation into corruption in the city of Bell, which was awarded the Pulitzer Gold Medal for Public Service. A California native, Yoshino was a reporter at The Fresno Bee and The Stockton Record before joining The Times.
---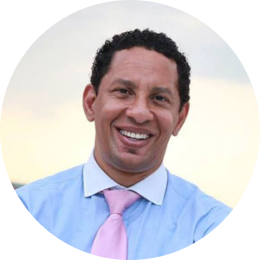 September 6, 2022
Ivan Bates
Ivan Bates is a renowned trial attorney and respected community advocate with more than 25 years of experience as both a prosecutor and defense attorney. After serving in the United States Army and earning degrees from Howard University and The William & Mary Law School, Ivan's first position after passing the bar exam in 1995 was as an Assistant State's Attorney (ASA) in the Baltimore City State's Attorney Office. On July 19, 2022 Ivan won the three-way Democratic Primary Election for Baltimore City State's Attorney, defeating the two-term incumbent.
---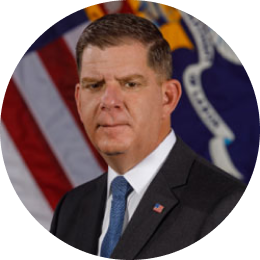 May 5, 2022
U.S. Secretary Martin Walsh
Martin J. Walsh was sworn in as the 29th Secretary of Labor on March 23, 2021. In 1997, he was elected to serve as a State Representative for one of the most diverse districts in Massachusetts. Following his time as a State Representative, Secretary Walsh spent the last seven years as the Mayor of the City of Boston. While mayor, he led the creation of close to 140,000 jobs and helped secure a statewide $15/hour minimum wage, paid sick leave, and paid parental leave. He established Universal, high-quality Pre-Kindergarten for all children, and free community college for low-income students. Born and raised in the neighborhood of Dorchester by immigrant parents, Secretary Walsh is driven to ensure our nation's economy works for everyone. Secretary Walsh is a survivor of Burkitt lymphoma and is a proud member of the recovery community who has worked to expand addiction treatment throughout his career. While working full-time as a legislator, he returned to school to earn a degree in Political Science at Boston College.
---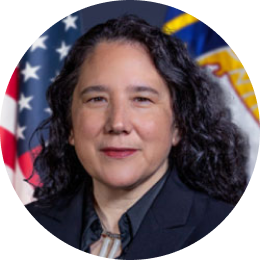 April 5, 2022
Administrator Isabella Casillas Guzman
Isabella Casillas Guzman was sworn in as the 27th Administrator of the U.S. Small Business Administration on March 17, 2021. She serves as the voice for America's 32.5 million small businesses and innovative startups in President Biden's Cabinet. Administrator Guzman grew up in a small business family and has been an entrepreneur herself. She has spent her entire career advising entrepreneurs, launching ventures, helping small businesses navigate government, and creating policies and programs to help advance entrepreneurship and innovation. Most recently, she served as the Director of the California Office of the Small Business Advocate where she helped small businesses and innovative startups in the world's fifth largest economy start, expand and grow. She advocated fiercely for financial relief for small businesses and focused on expanding assistance to entrepreneurs in underserved communities. In addition, she served as the economic recovery support function coordinator for the state, where she spearheaded the small business recovery effort during the COVID-19 pandemic.
---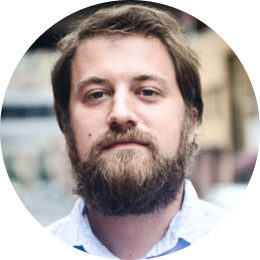 March 1, 2022
Justin Fenton
Justin Fenton is a crime reporter for the Baltimore Banner. He is a former reporter for the Baltimore Sun and was part of the Pulitzer Prize finalist staff recognized for the Sun's coverage of the Baltimore riots that followed the death of Freddie Gray. "We Own This City: A True Story of Crime, Cops and Corruption" is his first book, which has been made into an HBO mini-series that will begin airing April 25.
---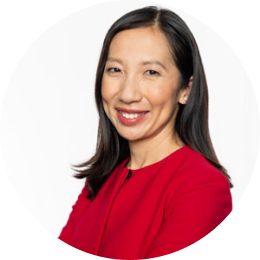 February 1, 2022
Dr. Leana Wen
Dr. Leana Wen is an emergency physician and public health professor at George Washington University, and a non-resident senior fellow at the Brookings Institution. She is also a CNN medical analyst and contributing columnist for The Washington Post, where she writes a weekly column and anchors the new Post newsletter, "The Checkup with Dr. Wen". Previously, she served as Baltimore's Health Commissioner, where she led the nation's oldest continuously-operating public health department. She is the author of the patient advocacy book, When Doctors Don't Listen: How to Avoid Misdiagnoses and Unnecessary Tests (St. Martin's Press, 2013) and a new memoir, Lifelines: A Doctor's Journey in the Fight for Public Health (Metropolitan Books, July 2021). Dr. Wen lives with her husband and two young children in Baltimore.
---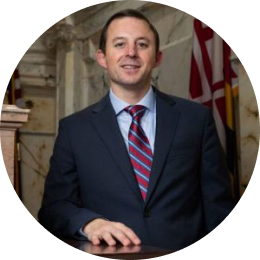 January 4, 2022
Senator Bill Ferguson
Senator Bill Ferguson was elected to the Maryland State Senate in 2010 and has served as the Senate President since January 8, 2020. He first served on the Education, Health and Environmental Affairs Committee before moving to the Budget and Taxation Committee, where he became Vice-Chair of the committee and Chair of the Education, Business, and Administration Subcommittee. In 2020, his colleagues unanimously elected him to serve as President of the Maryland Senate, making him the second youngest Senate President in Maryland history. Sen. Ferguson represents Maryland's 46th Legislative District, which is entirely located within Baltimore City.
---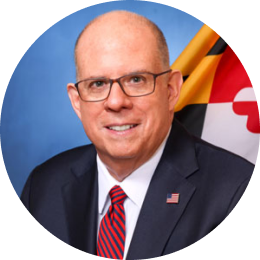 November 2, 2021
Governor Larry Hogan
Governor Lawrence J. Hogan, Jr. was sworn in as the 62nd governor of the State of Maryland on January 21, 2015. In 2018, he was re-elected to a second four-year term, receiving the most votes of any Maryland gubernatorial candidate and becoming only the second Republican governor to be re-elected in the 242-year history of the state. In his first inaugural address, Governor Hogan reminded citizens of Maryland's history as a state of middle temperament and pledged to advance the best ideas, regardless of which side of the political aisle they come from. He is recognized nationally as a strong, independent leader who consistently delivers real results and achieves common sense, bipartisan solutions. After being elected by his fellow governors, Governor Hogan recently completed a successful term as chairman of the National Governors Association, and he consistently maintains one of the highest job approval ratings in the country.
---