Office of the President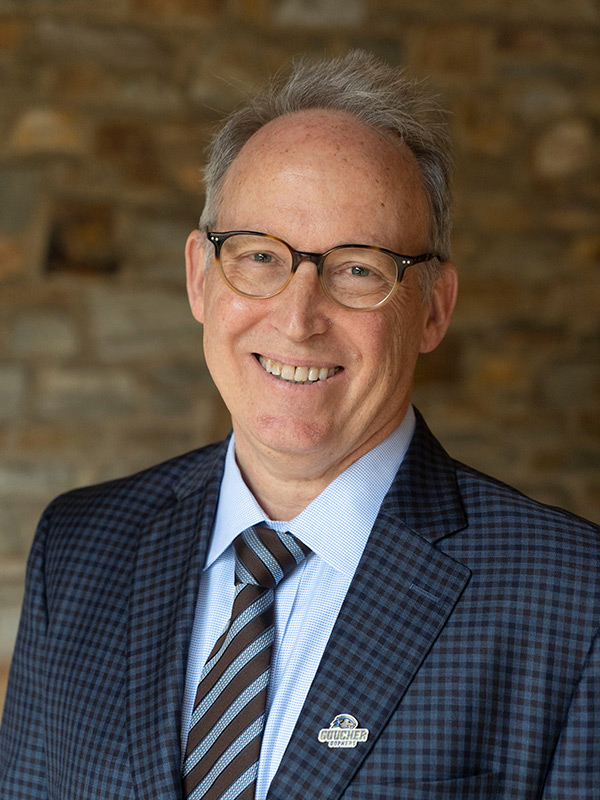 Kent Devereaux became Goucher College's 12th president on July 1, 2019.
Prior to joining Goucher, Devereaux served as the president of New Hampshire Institute of Art. There, he worked with faculty to revise the curriculum, launch innovative new degree and certificate programs, triple the college's annual fundraising, double the number of applications to the college, expand enrollment across 30 states, and increase the average GPA of the incoming class.
"I am honored and excited to become the next president of Goucher College, an institution that regularly ranks among the top 10 most innovative liberal arts colleges in the nation," he said. "Having recently retooled its curriculum, Goucher is way ahead of many of its peers in addressing how higher education must adapt to provide today's students with the education that will best prepare them for tomorrow's challenges. I look forward to building on those innovations and increasing the awareness of Goucher across the U.S. and abroad."
As a thoughtful listener and strategic visionary, Devereaux is fully immersed in the Goucher community and helping to lead the college into a bright future.
"I am particularly impressed by Goucher's requirement of study abroad for all students. As a former Fulbright fellow myself, and having lived and worked extensively in Asia, I strongly support Goucher's priority of educating students for our globally connected world," Devereaux said. "Together with its long-standing commitment to social justice and diversity—extending back to its founding as a women's college—Goucher is educating the next generation of students for more than just their future jobs, but to also make a difference in the world."
Follow President Devereaux on Twitter @KentDevereaux.