Robert & Jane Meyerhoff Visiting Professorship Series
The Robert and Jane Meyerhoff Visiting Professorship was created to bring distinguished scholars, teachers, and practitioners to Goucher's campus to advance local and national dialogues on pressing issues of our time. The theme of the Meyerhoff lecture series through 2011 was environmental science, and now is current affairs and politics.
2021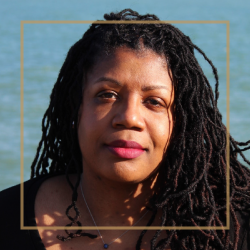 February 24, 2021 // 7 p.m.
Mikki Kendall
Mikki Kendall is a writer, diversity consultant, and occasional feminist who talks about intersectionality, policing, gender, sexual assault, and other current events. She is the author of Amazons, Abolitionists, and Activists and Hood Feminism. Her essays can be found at TIME, The New York Times, The Washington Post, Ebony, Essence, and a host of other sites.
---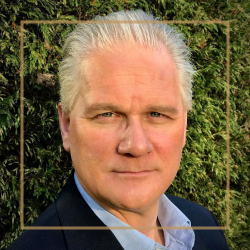 March 4, 2021 // 4 p.m.
Frank Langfitt
Frank Langfitt is the London correspondent for National Public Radio (NPR) and has been with the news organization for more than a decade. Previously, Langfitt spent five years as an NPR correspondent covering China. Based in Shanghai, he drove a free taxi around the city for a series on a changing China as seen through the eyes of ordinary people. He has expanded his reporting into a book, The Shanghai Free Taxi: Journeys with the Hustlers and Rebels of the New China.
---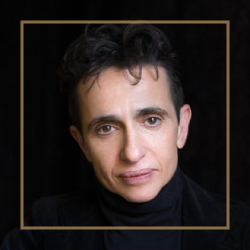 March 16, 2021 // 7 p.m.
Masha Gessen
Masha Gessen is the author of twelve books, including the National Book Award–winning The Future Is History: How Totalitarianism Reclaimed Russia and The Man Without a Face: The Unlikely Rise of Vladimir Putin. A staff writer at The New Yorker and the recipient of numerous awards, including Guggenheim and Carnegie fellowships, Gessen teaches at Bard College.
---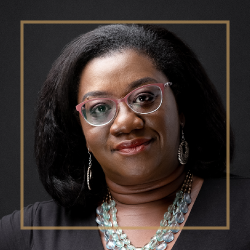 April 8, 2021 // 7 p.m.
Tressie McMillan Cottom
Tressie McMillan Cottom, associate professor at the University of North Carolina-Chapel Hill, researches higher education, work, race, class, gender, and digital societies. She is the author of Lower Ed, her critically acclaimed work on for-profit higher education and social inequality, and THICK: And Other Essays, which was a nonfiction finalist for the National Book Awards. Her culture podcast is Hear to Slay.
---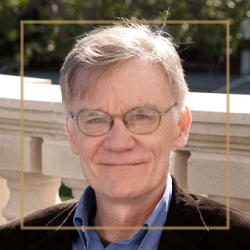 April 14, 2021 // 7 p.m.
David Blight
David W. Blight is a teacher, scholar, and public historian at Yale University. He is the author of Frederick Douglass: Prophet of Freedom, which garnered nine book awards, including the Pulitzer Prize. As director of the Gilder Lehrman Center at Yale, Blight organizes conferences, working groups, lectures, the administering of the annual Frederick Douglass Book Prize, and public outreach programs regarding the history of slavery and its abolition.
---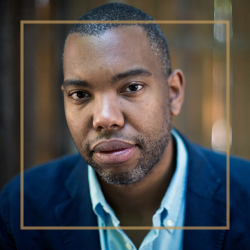 April 22, 2021 // 7 p.m.
Ta-Nehisi Coates
Ta-Nehisi Coates is a distinguished writer in residence at NYU's Arthur L. Carter Journalism Institute. He is the author of the bestselling books The Water Dancer, The Beautiful Struggle, We Were Eight Years in Power, and Between the World and Me, which won the National Book Award. Coates is a recipient of a MacArthur Fellowship and the current author of the Marvel comics The Black Panther and Captain America.
---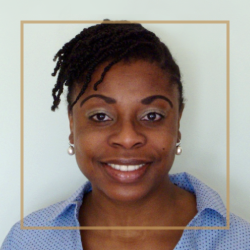 May 3, 2021 // 7 p.m.
Tiffany Florvil
Tiffany N. Florvil is an assistant professor at the University of New Mexico and a cultural historian of 20th-century Germany with wide-ranging interests and specializations in modern European history, African/Black diaspora studies, as well as women's, gender, and sexuality Studies. Her latest book is Mobilizing Black Germany: Afro-German Women and the Making of a Transnational Movement.
---

Previous Speakers
DeRay Mckesson, Civil Rights Activist; Host of "Pod Save The People"; and Author of "On the Other Side of Freedom" (Spring 2019)
Charles M. Blow, visual op-ed columnist, The New York Times, CNN contributor and NY Times best-selling author (Fall 2017)
Garrison Keillor, writer and humorist best known for his popular live radio variety show, A Prairie Home Companion (Spring 2017)
Anna Deavere Smith, Playwright, actor, and professor (Spring 2017)
Ta-Nehisi Coates, author of The Beautiful Struggle, senior editor and essayist for The Atlantic (Spring 2015)
Freeman Hrabowski III, president of the University of Maryland, Baltimore County (Spring 2015)
Colin L. Powell, retired general and former U.S. secretary of state (Spring 2015)
Stanley McChrystal, retired General and former commander of U.S. forces in Afghanistan (Spring 2014)
Frank Bruni, New York Times op-ed columnist (Fall 2013)
Nicholas D. Kristof, journalist, author, New York Times op-ed columnist, and Pulitzer Prize-winner (Spring 2013)
Doris Kearns Goodwin, Pulitzer Prize-winning American biographer, historian, and political commentator (Fall 2012)
David Brooks, author and New York Times columnist (Spring 2012)
Cory Booker, mayor of Newark, New Jersey (Fall 2011)
Jean-Michel and Celine Cousteau (Spring 2011)
Jane Goodall, British primatologist, ethnologist, anthropologist, and U.N. Messenger of Peace (Fall 2010)
Michael Pollan, author, journalist, activist, and well-known critic of the global industrial food complex (Spring 2010)
Robert Kennedy, environmental activist and attorney (Fall 2009)
Wangari Maathai, the first African woman to receive the Nobel Peace Prize (Spring 2009)
Tom Friedman, three time Pulitzer Prize-winning Journalist and author (Fall 2008)
If you have any questions about The Robert and Jane Meyerhoff Visiting Professorship Series or speaker suggestions, please contact the President's Office.