Faculty
The faculty who will guide you through the curriculum at Goucher are not just professors, and they're not just at Goucher. They are distinguished leaders in their fields. They bring a depth of practical experience that is invaluable to students.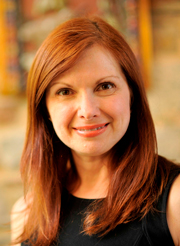 Leslie Rubinkowski
Academic Director, Adjunct Lecturer
Phone: 410-337-6557
Email: leslie.rubinkowski@goucher.edu
Leslie Rubinkowski is the author of Impersonating Elvis. A journalist, feature writer, and film critic, she taught writing at the University of Pittsburgh. Her work has appeared in Harper's, Creative Nonfiction, and the Pittsburgh Post-Gazette. She was director of the news-editorial program at West Virginia University's School of Journalism and has lectured at the Poynter Institute and the Chautauqua Institution, among other places. Her essay "In the Woods" was named a Notable Essay in Best American Essays, 2001.
M.F.A. in Creative Nonfiction, University of Pittsburgh
B.A. in Creative Writing, California University of Pennsylvania
---

Core Faculty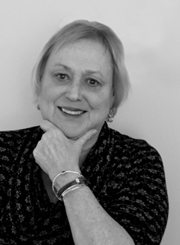 Madeleine H. Blais
Adjunct Lecturer
Madeleine H. Blais was a Nieman Fellow at Harvard University Class of 1986, and she is a professor of journalism at the University of Massachusetts Amherst. From 1979 to 1987, she was on the staff of Tropic at the Miami Herald, where she won many awards, including a Pulitzer Prize for feature writing. She is the author of The Heart is an Instrument, a collection of journalism, and In These Girls, Hope is a Muscle, which was chosen as a finalist in the category of general nonfiction by the National Book Critics' Circle and was cited by ESPN as one of the top one hundred sports books of the twentieth century. Uphill Walkers: Portrait of a Family was selected by the National Alliance for the Mentally Ill for its annual Ken Book Award and was also chosen as a finalist for Massachusetts Book of the Year. To the New Owners: A Martha's Vineyard Memoir was published in July 2017. Her work has been anthologized in Mike Sagar's and Patsy Sims' collection of long-form journalism by women practitioners, the first of its sort. She contributes regularly to the National Book Review.
---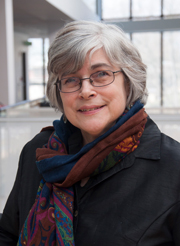 Diana Hume George
Adjunct Lecturer
Diana Hume George is the author of The Lonely Other: A Woman Watching America and co-editor of The Family Track, an anthology of essays on work-family balance. An essayist, poet, and critic, her other books include: A Genesis, Koyaanisqatsi and Blake and Freud. Her work has appeared in Best American Essays, River Teeth, Creative Nonfiction, and M.S.. Co-editor of Anne Sexton's Selected Poems and author of two books on Sexton, she is a former director of the Chautauqua Writers' Festival, as well as the gender studies and creative writing programs at Penn State at Erie. She has been a visiting writer at Davidson College, Antioch-LA, Ohio University, and University of North Carolina-Wilmington. George is also a contributing editor of Chautauqua Journal.
Ph.D. in English, SUNY-Buffalo
M.A. in Engllish, SUNY-Buffalo
M.A. in English Education, State University of New York-Fredonia
B.A. in English, State University of New York-Fredonia
---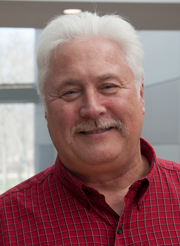 Philip Gerard
Adjunct Lecturer
Philip Gerard is the author of four novels, seven nonfiction books, and a collection of short stories, as well as numerous essays, short stories, radio commentaries, an hour-long radio drama, and eleven documentary scripts for public television. He is the former chair of the Department of Creative Writing at the University of North Carolina Wilmington and is co-editor with his wife, Jill Gerard, of Chautauqua, the literary journal of Chautauqua Institution in New York. His collection of personal essays, The Patron Saint of Dreams, was released by Hub City Press in 2012 and was awarded the North American Gold Meal for Essay/Creative Nonfiction from the Independent Publisher Book Awards. He is also the author of Down the Wild Cape Fear: A River Journey Through the Heart of North Carolina. He is the recipient of the 2012 Sam Ragan Award for Contributions to the Fine Arts of North Carolina, an honor shared by Tom Wicker, David Brinkley, and Fred Chappell, among others. In 2016, he released American Anthem, an album of fifteen original songs about the American experience, and has performed in selected venues including the Earle Theater in Mount Airy, North Carolina and the Chautauqua Institution in New York. His nonfiction narrative of the Civil War, The Last Battleground: The Civil War Comes to North Carolina, is scheduled for publication in Fall 2018.
M.F.A. in Creative Writing, University of Arizona
B.A. in English and Anthropology, University of Delaware
---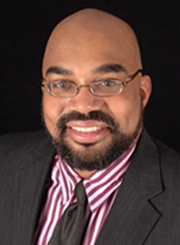 Jesse J. Holland
Adjunct Lecturer
Jesse J. Holland is an award-winning writer and journalist, and the author of the The Invisibles: The Untold Story of African American Slavery Inside the White House, which was named as the 2017 Silver Medal Award winner in U.S. History in the Independent Publisher Book Awards and one of the top history books of 2016 by Smithsonian.com. Jesse is also the author of Black Men Built the Capitol: Discovering African American History In and Around Washington, D.C. His fiction includes Star Wars: The Force Awakens - Finn's Story, the upcoming Black Panther: Who Is the Black Panther prose novel, and he is the co-creator of the late comic strip, Hippie and the Black Guy. In addition to his books, Jesse is also a race and ethnicity writer for The Associated Press, as well as a former White House, Supreme Court, and Congressional reporter. Holland hails from Holly Springs, Mississippi, and graduated from the University of Mississippi with a Liberal Arts degree with an emphasis in journalism and English.
M.F.A. in Creative Nonfiction, Goucher College
---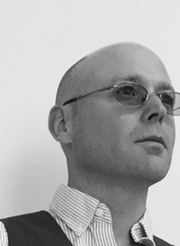 Wil S. Hylton
Adjunct Lecturer
Wil S. Hylton is a contributing writer at The New York Times Magazine, a contributing editor at New York Magazine, and the author of Vanished: The Sixty-Year Search for the Missing Men of World War II. His articles and essays have appeared in The New Yorker, Harper's, Esquire, GQ, and Rolling Stone and have been selected for the anthologies Best American Political Writing, Best Music Writing, Best Business Stories, and Next Wave: America's New Generation of Great Literary Journalists. Hylton is a recipient of the Curtis Harnack Residency for Writers at the Yaddo artist colony; the Ocean Science Journalism Fellowship at the Woods Hole Oceanographic Institution; and the John Bartlow Martin Award for Public Interest Journalism, granted by the Medill School of Journalism at Northwestern University. Vanished was chosen as one of the Best Books of 2013 by Esquire, Men's Journal, The Wall Street Journal, Newsday, and the American Booksellers Association.
---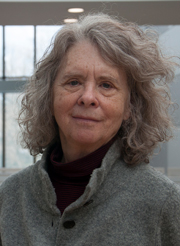 Suzannah Lessard
Adjunct Lecturer
Suzannah Lessard is the author of The Architect of Desire: Beauty and Danger in the Stanford White Family, a memoir, and The Absent Hand: A Meditation on the American Landscape Now, a book-length reportorial essay to be published in 2018. For twenty years, she was a staff writer at the New Yorker under William Shawn and has since published in a number of venues including: The New York Times Sunday Magazine and Harvard Design. She is the recipient of the Whiting Award, the Anthony Lukas Award, and was a fellow at The Woodrow Wilson International Center for Scholars in Washington. She has taught at the New School since 2003.
---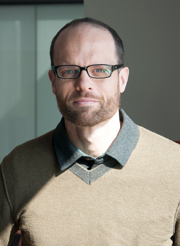 Jacob Levenson
Adjunct Lecturer
Jacob Levenson is the author of The Secret Epidemic: The Story of AIDS in Black America, a narrative nonfiction book that weaves together the public health, political, Southern, and urban history of how AIDS became a black epidemic in the United States. His writing has appeared in such publications as Mother Jones, Vibe, The Utne Reader, and the Columbia Journalism Review and has been anthologized in academic journals and books. Levenson has also worked in radio and documentary film and has been a fellow at the Nieman Foundation at Harvard and the Open Society Institute. He is currently working on a memoir about the death of his father and birth of his son. He has taught narrative nonfiction at the Columbia University Graduate School of Journalism and worked with Samuel Freedman on his renowned book seminar at the university.
---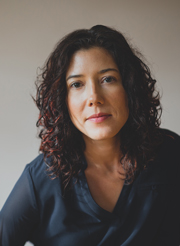 Maggie Messitt
Adjunct Lecturer
Maggie Messitt is the author of The Rainy Season, long-listed for the 2016 Sunday Times Alan Paton Award in South Africa where she was a journalist and editor for 8 years. Since returning to the US, her essays and reportage have been published in Creative Nonfiction, Mother Jones, River Teeth, and the Southern Poverty Law Center's Teaching Tolerance magazine, among others. Duke University's Center for Documentary Studies honored an excerpt of her first book as the "best documentary writing for a long-term project," and her work for Wisconsin Public Television and POV Documentary Films earned her a 2010 Multimedia Storytelling Fellowship at UC—Berkeley's Knight Digital Media Center. She is currently the National Director of Report for America, an initiative of the GroundTruth Project.
Ph.D. in Creative Nonfiction, Ohio University
M.F.A. in Creative Nonfiction, Goucher College
B.A. in Journalism and Faith, Peace, & Justice, Boston College
---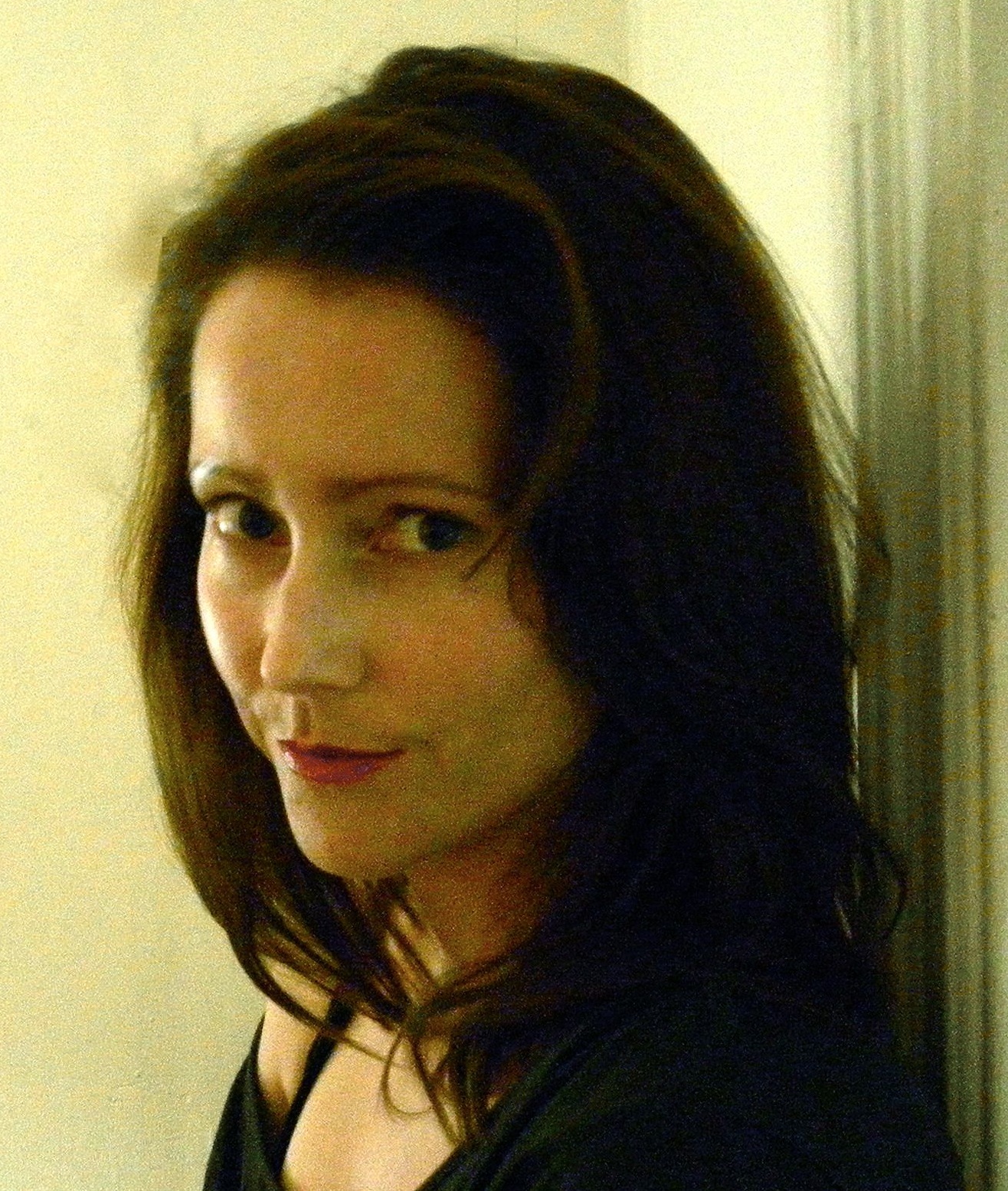 Michelle Orange
Adjunct Lecturer
Michelle Orange is the author of This Is Running for Your Life: Essays (Farrar, Straus & Giroux, 2013), which was named a best book of 2013 by The New Yorker, the National Post, Flavorwire, and other publications. She is a contributing editor and columnist at the Virginia Quarterly Review. Her writing has appeared in Harper's, McSweeney's, The Nation, Bookforum, the New Yorker, The New York Times, Slate, Film Comment, The Village Voice, and other publications. She is an adjunct assistant professor of writing at Columbia University. Her second book, Pure Flame, is forthcoming from FSG.
M.A. in Film Studies, New York University
H.B.A. in English and Film Studies, University of Toronto
---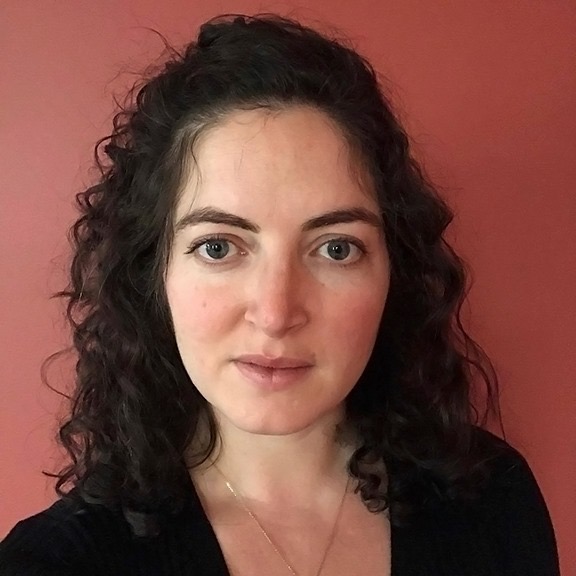 Laura Tillman
Adjunct Lecturer
Laura Tillman is a journalist and the author of "The Long Shadow of Small Ghosts: Murder and Memory in an American City," (Scribner, 2016). Her work has appeared in The New York Times, The Los Angeles Times, Pacific Standard, GEN, Tin House, and Literary Hub, among other publications. She holds an MFA in Creative Nonfiction from Goucher College, and a BA in International Studies from Vassar College. She is represented by the Wylie Agency. Laura is fascinated by nonfiction that blurs the boundaries between essay, journalism, criticism, and memoir, and loves accompanying students as they venture down rabbit holes, render vivid characters, and embark on challenging reportage. Laura lives in Mexico City with her family, where she is at work on her next book, a biography of Chef Eduardo "Lalo" Garcia, which will be published by W.W. Norton in 2021.
---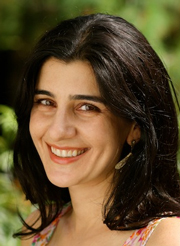 Meline Toumani
Adjunct Lecturer
Meline Toumani is the author of There Was and There Was Not: A Journey Through Hate and Possibility in Turkey, Armenia, and Beyond, a hybrid of memoir, reporting and commentary that was a finalist for the National Book Critics Circle Award and the Dayton Literary Peace Prize. Toumani's essays and reported features have appeared in The New York Times, Harper's, The Nation, n+1, and other publications. She began her journalism career with an international focus, reporting from Turkey, Armenia, Georgia and Russia. She also helped run an NYU-sponsored journalism summer school at Rostov State University in the North Caucasus and was a journalism fellow at the Institute for Human Sciences in Vienna. Toumani is now based in New York and working on her second book, an essay collection focused on topics closer to home. In addition to writing, she is a musician, performing with Accord Treble Ensemble.
M.A. in Journalism (Cultural Reporting and Criticism), New York University
B.A. in English, University of California-Berkeley
---

Faculty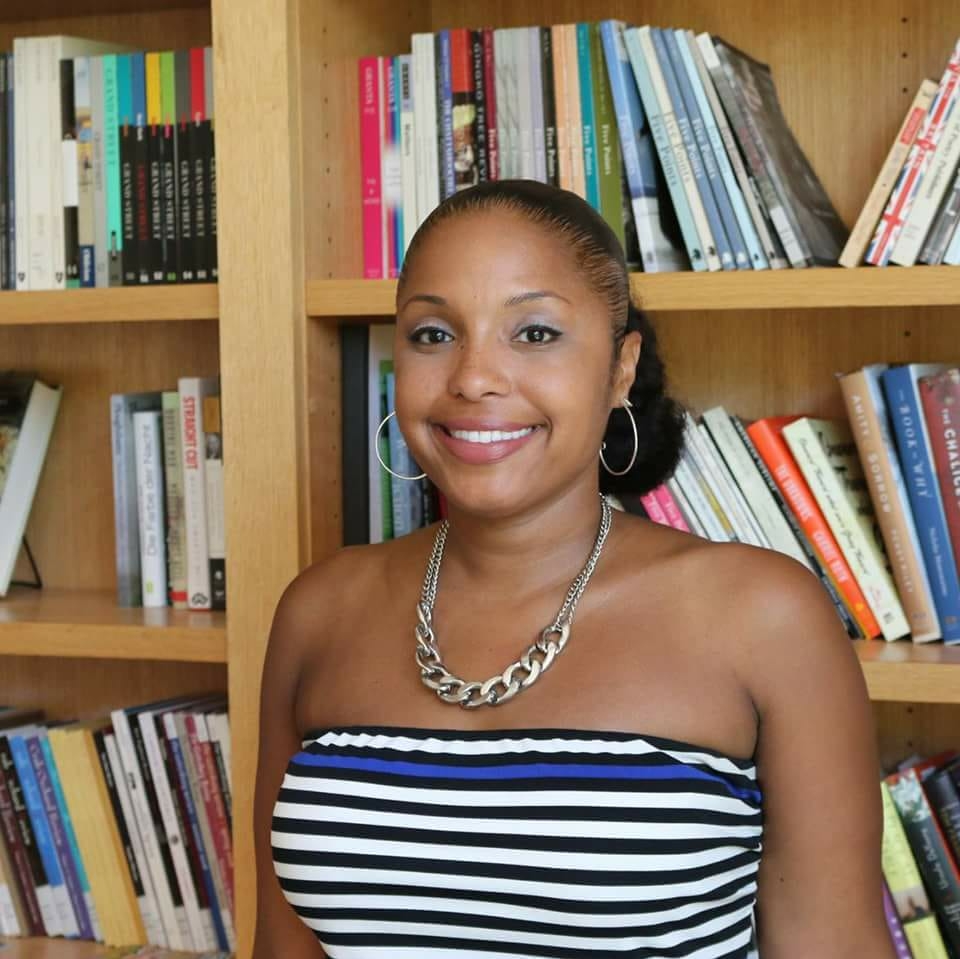 Porscha Burke
Adjunct Lecturer
For the past fourteen years, Porscha Burke has been a key member of Random House, where she has helped nurture the careers of new and established authors, supported publishing executives, and acquired works by Dr. Maya Angelou, Rev. Dr. Amy Butler, and Chief David O. Brown, among others. She also curated Rainbow in the Cloud: The Wisdom and Spirit of Maya Angelou and spearheaded the publication of new editions of The Autobiography of Malcolm X and The Black Book, originally edited by Toni Morrison.
M.F.A. in Creative Nonfiction, Goucher College
B.A. in Anthropology, University of Virginia
---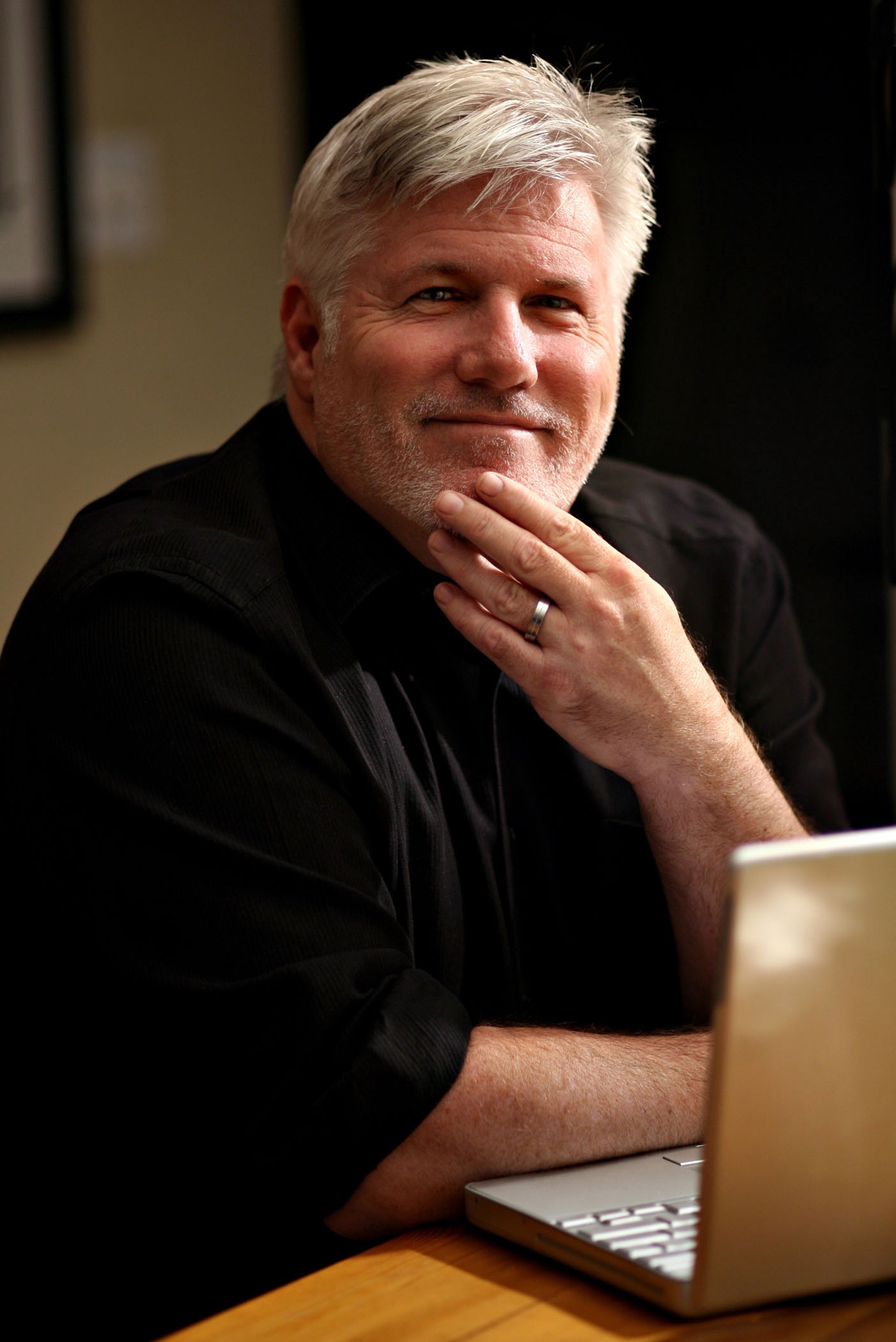 Thomas French
Adjunct Lecturer
Thomas French is the author of Zoo Story: Life in the Garden of Captives. His other books are Unanswered Cries, the chronicle of a murder case, and South of Heaven, which details a year in the life of a Florida high school. He is a former staff writer for the St. Petersburg Times, where he specialized in book length narrative series. He won the 1998 Pulitzer Prize for feature writing and a Sigma Delta Chi Award for Angels & Demons, a seven-part series about the murders of a mother and her two daughters. His work has been excerpted in America's Best Newspaper Writing. He is a writing fellow at the Poynter Institute and teaches reporting and writing there and at newsrooms around the world. He is on the faculty at the Indiana University School of Journalism.
---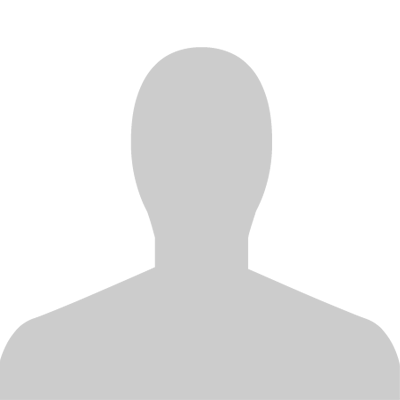 Mark Rotella
Adjunct Lecturer
Mark Rotella is the author of Stolen Figs and Other Adventures in Calabria and wrote the introduction to the classic Christ Stopped at Eboli by Carlo Levi. His writing has appeared in the New York Times, Wall Street Journal, Salon, Washington Post, Village Voice, Saveur and American Heritage, among others. He is a senior editor at Publishers Weekly.
---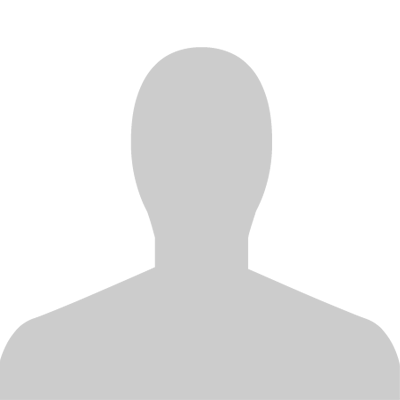 Richard Todd
Adjunct Lecturer
Richard Todd has worked as a magazine and book editor for more than 30 years. He was executive editor of Atlantic Monthly and published books under his own imprint at Houghton Mifflin, where his authors included Tracy Kidder, Ward Just, and Ann Patchett. He has taught literature and writing at Amherst and Smith Colleges and the University of Massachusetts. He is the author of The Thing Itself, published by Penguin USA and the co-author, with Tracy Kidder, of Good Prose: The Art of Nonfiction (Random House).
---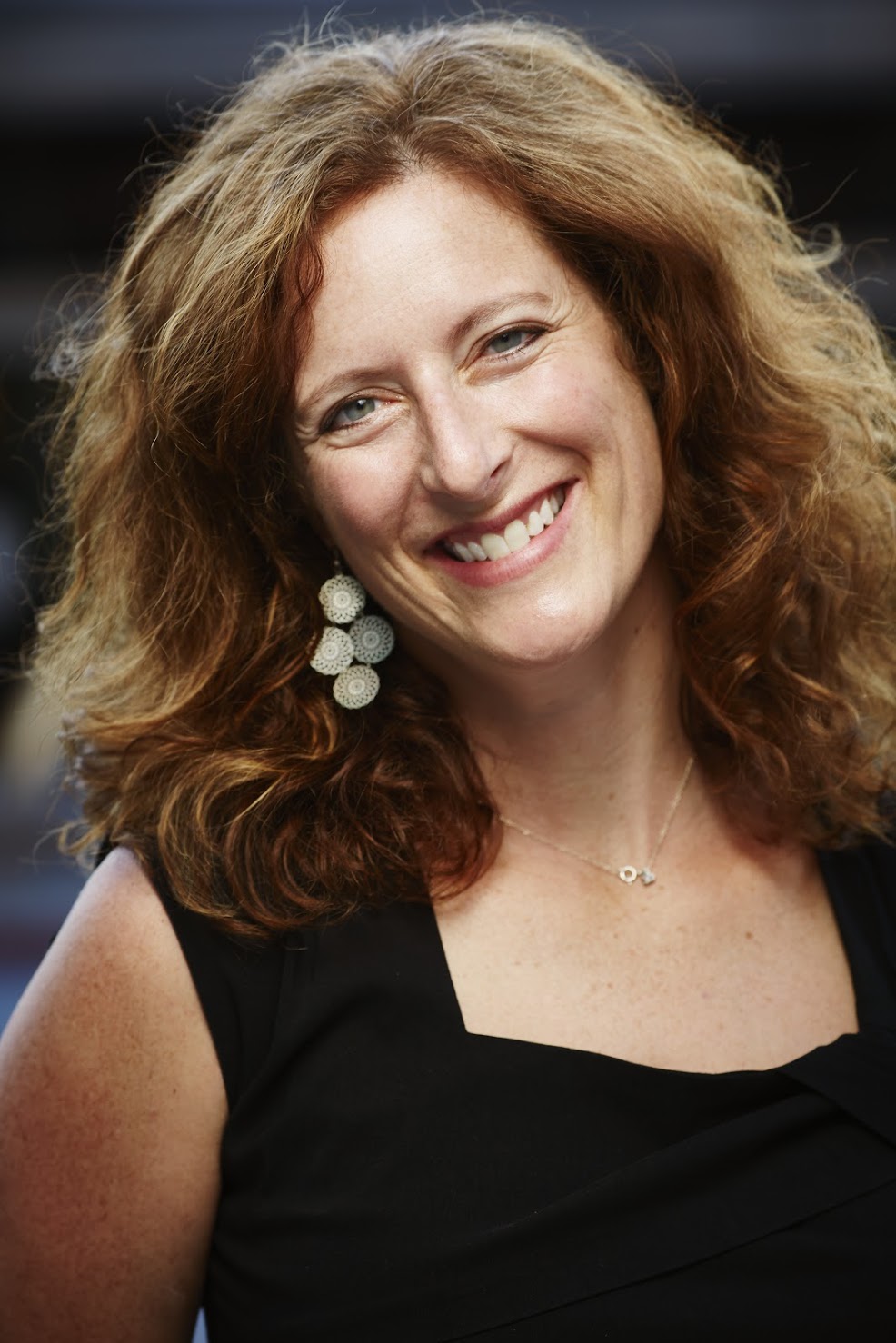 Laura Wexler
Adjunct Lecturer
Laura Wexler is a Baltimore-based writer and producer who creates narrative projects based on little-known true stories. She is the co-writer and executive producer of DINNER PARTY, a virtual reality thriller that won a $100,000 Alternate Realities Grant and premieres at the 2018 Sundance Film Festival. Her writing credits include PANDORA'S BOX, a one-hour drama pilot sold to Amazon Studios; the narrative nonfiction book, Fire in a Canebrake: The Last Mass Lynching in America (Scribner); and journalism published in The New York Times, The Washington Post Magazine, and elsewhere. Producing credits include The Stoop Storytelling Series, a popular Baltimore-based live show and podcast featuring "ordinary" people telling the extraordinary true tales of their lives.
M.A. in English-Creative Writing, University of Kansas
B.A. in English, Pennsylvania State University
---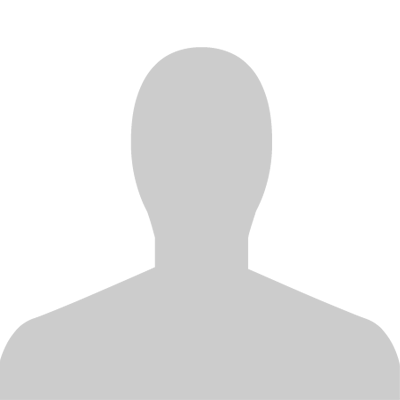 Joanne Wyckoff
Adjunct Lecturer
Joanne Wyckoff is with the Carol Mann Agency. Before becoming an agent, she was a senior editor at Ballantine Books, a division of Random House, and executive editor at Beacon Press. Among the authors she worked with as an editor are Karen Armstrong, Bruce Barcott, Louise DeSalvo, Sven Birkerts, Jonathan Kirsch, and Anne Lamott. As an agent, she represents a wide array of nonfiction and selected fiction. Her nonfiction list includes memoirs and personal narratives of all kinds, as well as books in psychology, women's issues, education, health and wellness, natural history, religion, and spirituality.
---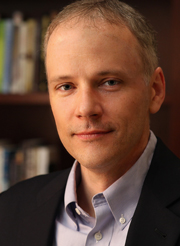 Webster Younce
Adjunct Lecturer
Webster Younce has edited history, journalism, travel, politics, and fiction at a number of publishing houses, including Henry Holt, Houghton Mifflin, and Random House. He also spent two years in Berlin as the editorial director for English-language and international literature at Suhrkamp Verlag. His authors have won the Pulitzer Prize in general nonfiction, the National Book Award for fiction, the J. Anthony Lukas Book Prize, the Whiting Award, the Goldman Sachs/FT Business Book of the Year Award, and other honors. His journalism and criticism have appeared in Harper's, The New Yorker, Time Out New York, National Review, Beliefnet.com, and in the anthology A Galaxy Not So Far Away.
M.Phil. in English Language and Literature, University of Oxford
B.A. in English and History, University of Mississippi
---

M.F.A. Advisory Committee
Madison Smartt Bell
Madison Smartt Bell is the author of the novels The Washington Square Ensemble; Waiting for the End of the World; Straight Cut; The Year of Silence; Ten Indians; Save Me, Joe Louis; and Soldier's Joy, which received the Lillian Smith Award in 1989. He received the American Academy of Arts and Letters' Mildred and Harold Strauss Livings Award in 2008 and is currently director of the Kratz Center of Creative Writing at Goucher College.
---
Gerald Early
Gerald Early is the Merle Kling Professor of Modern Letters and director of the Center for the Humanities at Washington University in St. Louis. His books include The Culture of Bruising: Essays on Prizefighting, Literature, and Modern American Culture, which won the 1994 National Book Critics Circle Award for Criticism.
---
Gareth Esersky
Gareth Esersky is a literary agent with the Carol Mann Agency, where she specializes in representing nonfiction. She has held editorial positions at five publishing houses and co-authored three nonfiction books. She is an advisor and serves on the panel of judges for the annual Next Generation Independent Book Awards. She is a Goucher alumna.
---
Lee Gutkind
Lee Gutkind is the founder and editor of Creative Nonfiction. His books include the award-winning Many Sleepless Nights: The World of Organ Transplantation; Stuck in Time; Fat Forever: Essays by the Godfather; and The Art of Creative Nonfiction. Identified by Vanity Fair as "the Godfather behind creative nonfiction" and Harper's Magazine as "the leading figure in the field," he is editor of Best Creative Nonfiction anthology. Gutkind is the Distinguished Writer-in-Residence at the Consortium for Science, Policy & Outcomes, and a professor at the Hugh Downs School for Human Communication at Arizona State University. He is also the author of Old Friends, Home Town, My Detachment, Mountains Beyond Mountains, and, with Richard Todd, Good Prose: The Art of Nonfiction(Random House).
---
Walt Harrington
Walt Harrington was a staff writer at The Washington Post Magazine for nearly 15 years and is now a professor in the Department of Journalism at the University of Illinois at Urbana-Champaign. His books include the memoir The Everlasting Stream: A True Story of Rabbits, Guns, Friendship, and family, which became an Emmy-winning PBS documentary film, and Crossings: A White Man's Journey into Black America. His magazine work is collected in American Profiles and At the Heart of It. He also edited the anthologies Intimate Journalism, The Beholder's Eye, and Next Wave.
---
Tracy Kidder
Tracy Kidder won the Pulitzer Prize in general nonfiction and the National Book Award for The Soul of the New Machine, and National Book Critics' Circle nominations for House, Among Schoolchildren and Strength in What Remains, his most recent book. He is also the author of Old Friends, Home Town, My Detachment, and Mountains Beyond Mountains.
---
Jane Kramer
Jane Kramer is the European correspondent for The New Yorker and writes the "Letters from Europe" for that magazine. She is author of nine books, including The Politics of Memory, Europeans, Unsettling Europe, The Last Cowboy, and Lone Patriot. She is the first American to win the Prix European de l'Essai, Europe's most prestigious award for nonfiction.
---
Andrew Miller
Andrew Miller is a senior editor at Alfred A. Knopf, where he edits books in history, journalism, and general nonfiction. He previously worked at Vintage/Anchor, Grove/Atlantic and St. Martin's Press and is a member of the American Association of Publishers' International Freedom to Publish Committee.
---
Hilda Raz
Hilda Raz's books include Trans and Divine Honors (poetry), Living on the Margins, and the anthologies The Prairie Schooner Book Prize: Tenth Anniversary Reader, Best of Prairie Schooner: Essays and Best of Prairie Schooner: Fiction and Poetry. What Becomes You, a collection of essays written with Aaron Raz Link, was a finalist for the Lambda Book Award. Luschei Professor Emerita and past editor of Prairie Schooner, she is the founding director of the Prairie Schooner Book Prizes in Short Fiction and Poetry, and continues as a member of the advisory board. Now she is editor of the poetry series for the University of New Mexico Press, poetry editor of the literary magazine Bosque, and a member of the board of Arbor Farms Press in Corrales, NM.
---
Norman Sims
Norman Sims is an honors professor at the University of Massachusetts Amherst, where he teaches the history of literary journalism, freedom of the press, and writing. Northwestern University Press published his history, True Stories: A Century of Literary Journalism, in 2008 and republished the classic work of scholarship, Literary Journalism in the 20th Century, which he edited, in 2008. He is the editor of The Literary Journalists and of Literary Journalism (with Mark Kramer).
---
Gay Talese
Gay Talese is credited by Tom Wolfe with creating "The New Journalism." His nonfiction books include Unto the Sons, The Kingdom and the Power, Honor Thy Father, The Bridge, New York: A Serendipiter's Journey, and Fame and Obscurity, an anthology of his articles from Esquire magazine. His most recent book is A Writer's Life.
---