Faculty
The faculty who will guide you through the curriculum at Goucher are not just professors, and they're not just at Goucher. They are distinguished leaders in their fields. They bring a depth of practical experience that is invaluable to students.

Core Faculty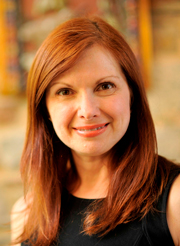 Leslie Rubinkowski
Academic Director
Phone: 410-337-6557
Email: leslie.rubinkowski@goucher.edu
Leslie Rubinkowski is the director of the M.F.A. in Nonfiction and the author of Impersonating Elvis. A journalist, essayist, and film critic, her work has appeared in a number of publications, including Harper's and Creative Nonfiction. She also taught at the University of Pittsburgh, served as director of the news-editorial program at West Virginia University's School of Journalism, and has been a guest lecturer at The Poynter Institute and the Chautauqua Institution, among other places. Her current book project is a hybrid: part memoir, part history of Pittsburgh.
M.F.A. in Creative Nonfiction, University of Pittsburgh
B.A. in Creative Writing, California University of Pennsylvania
---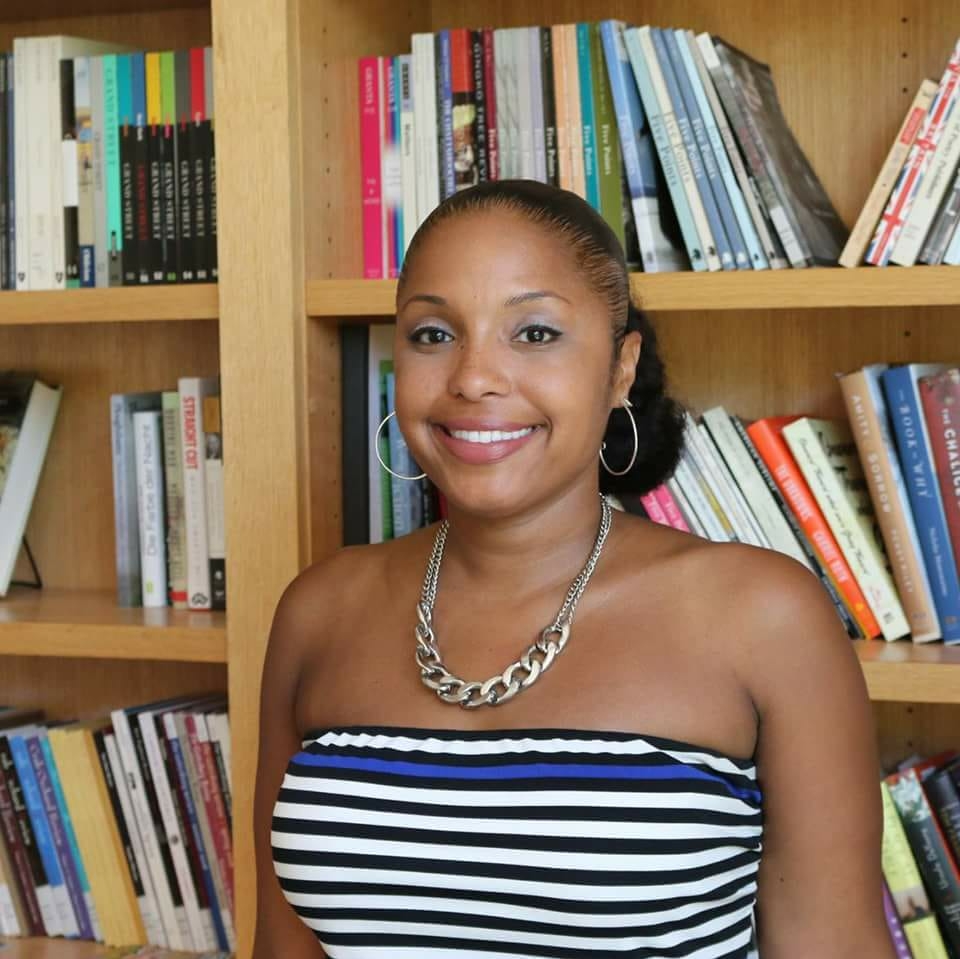 Porscha Burke
Porscha Burke is a senior editor and publishing manager at Random House, where she has helped nurture the careers of new and established authors, supported publishing executives, and acquired works by Dr. Maya Angelou, Rev. Dr. Amy Butler, and Chief David O. Brown, among others. Most recently she edited Jon Meacham's His Truth Is Marching On: John Lewis and the Power of Hope. She also curated Rainbow in the Cloud: The Wisdom and Spirit of Maya Angelou and spearheaded the publication of new editions of The Autobiography of Malcolm X and The Black Book, originally edited by Toni Morrison.
M.F.A. in Nonfiction, Goucher College
B.A. in Anthropology, University of Virginia
---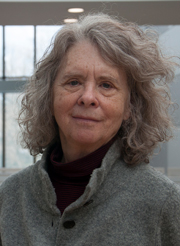 Suzannah Lessard
Suzannah Lessard published The Absent Hand: Re-imagining Our American Landscape, Counterpoint Press, in 2019. Her memoir The Architect of Desire: Beauty and Danger in the Stanford White Family, was published by Dial Press in 1996. She has been an independent writer for the last twenty years. Before that she was a staff writer at The New Yorker for twenty years, beginning in 1975. Her career began as a staff writer for The Washington Monthly. She has been the recipient of numerous awards, including a Whiting Award, a Woodrow Wilson Fellowship, the Jenny McKean Moore Writer in Washington fellowship at George Washington University, and the J. Anthony Lukas Work-in-Progress Award. With Jacob Levenson she is a founding member of Consensus, an initiative dedicated to supporting risk-taking reportorial writing. She has taught nonfiction writing at several universities, including George Mason University, Wesleyan University, and the Columbia School of the Arts. She is also a faculty member in the graduate writing programs at The New School in New York. She is under contract with Counterpoint Press for The Body Politic, a reportorial essay about the cultural transition instigated by the digital revolution — and a sequel to The Absent Hand.
B.S., Columbia University School of General Studies
---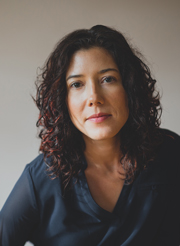 Maggie Messitt
Maggie Messitt is the author of The Rainy Season, longlisted for the 2016 Sunday Times Alan Paton Award in South Africa, where she worked for eight years as a journalist and editor. Since returning to the U.S., her essays and reportage have been published in Creative Nonfiction, Mother Jones, River Teeth, the Poetry Foundation's essay-of-the-week series, and the Southern Poverty Law Center's Teaching Tolerance magazine, among others. Duke University's Center for Documentary Studies honored an excerpt of her first book as the "best documentary writing for a long-term project," and her work for PBS Wisconsin and POV Documentary Films earned her a 2010 Multimedia Storytelling Fellowship at UC/Berkeley's Knight Digital Media Center. The former National Director of Report for America, Messitt is currently the Mellon Fellow in Narrative Journalism at Denison University.
Ph.D. in Creative Nonfiction, Ohio University
M.F.A. in Creative Nonfiction, Goucher College
B.A. in Journalism and Faith, Peace, & Justice, Boston College
---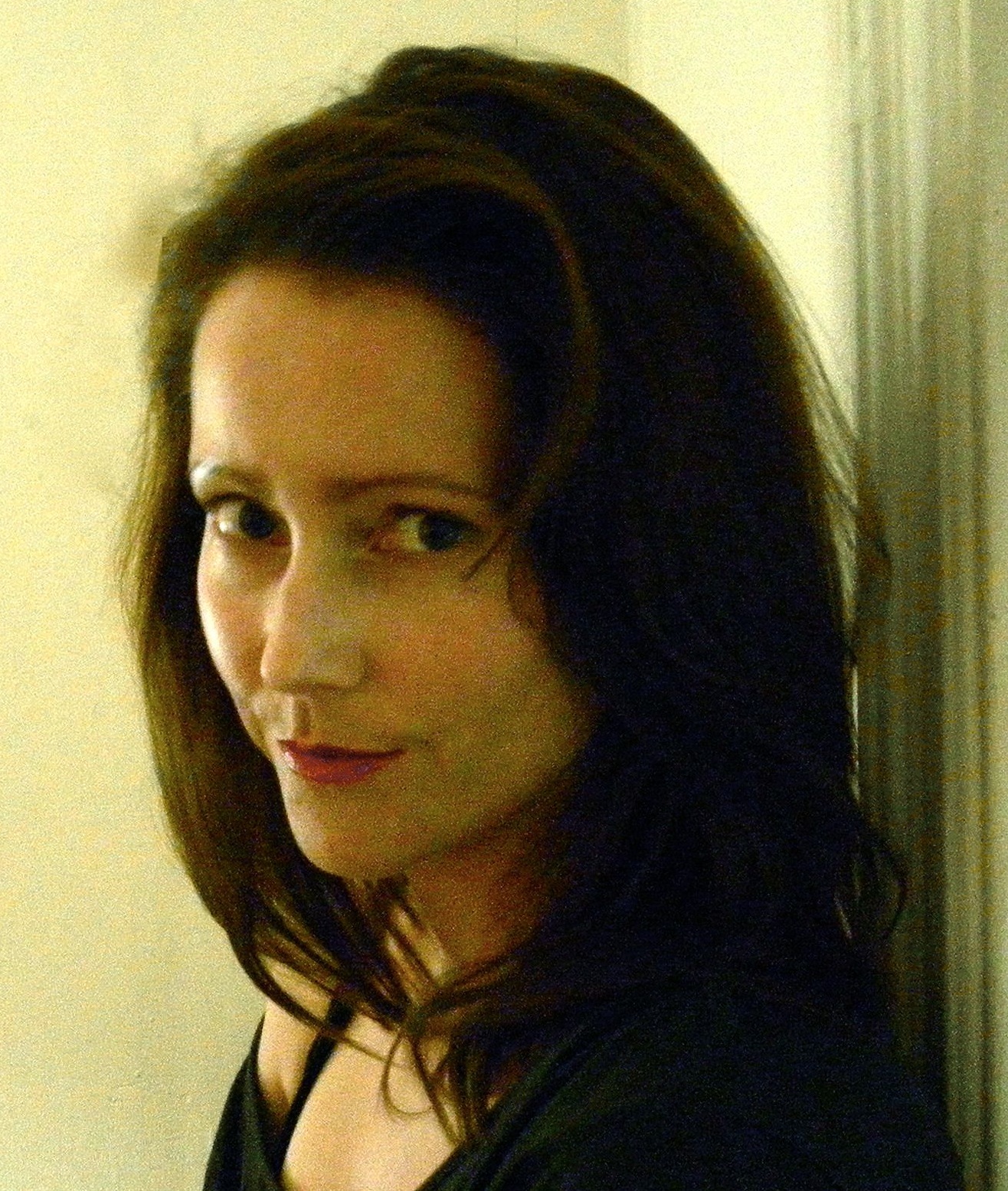 Michelle Orange
Michelle Orange is the author of This Is Running for Your Life: Essays , named a best book of the year by The New Yorker. Her writing has appeared in publications including Harper's, the New Yorker, McSweeney's, The Nation, Bookforum, The New York Times, Slate, and the Virginia Quarterly Review, where she is a contributing editor and columnist. She is the editor of From the Notebook: The Unwritten Stories of F. Scott Fitzgerald, a collection published in Issue 22 of McSweeney's. Her work appears in several anthologies, including Should I Go to Grad School? and The Best Canadian Essays 2020. She also teaches in the graduate writing program at Columbia University, and has been an invited guest and speaker at institutions including Yale University, New York University, and the University of San Francisco. Her next book, Pure Flame, will be published by FSG in June 2021.
M.A. in Film Studies, New York University
H.B.A. in English and Film Studies, University of Toronto
---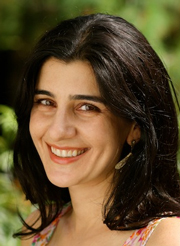 Meline Toumani

Meline Toumani is the author of There Was and There Was Not: A Journey Through Hate and Possibility in Turkey, Armenia, and Beyond, a hybrid of memoir, reporting, and commentary that was a finalist for the National Book Critics Circle Award and the Dayton Literary Peace Prize. She has written about ideas, books, and music for The New York Times Magazine and the paper's opinion and culture pages, Harper's, The Nation, n+1, Salon, The Boston Globe, Newsday, GlobalPost, The National, and Travel + Leisure. As a foreign reporter, she has filed stories from Turkey, Armenia, and Georgia, and was a journalism fellow in residence at the Institute for Human Sciences in Vienna. In addition to teaching at Goucher College, her work in journalism education includes helping set up and run a reporting institute at Rostov State University in the Russian North Caucasus, teaching writing in the Bard Globalization and International Affairs program, and leading workshops for undergraduate and graduate students at various schools. She has been an invited speaker for a wide range of academic and private organizations, and a guest on radio and TV programs in several countries. Toumani has also held staff editorial positions at The New York Times Magazine, KQED Public Media, and GreatSchools.
M.A. in Journalism (Cultural Reporting and Criticism), New York University
B.A. in English, University of California-Berkeley
---

Elective Faculty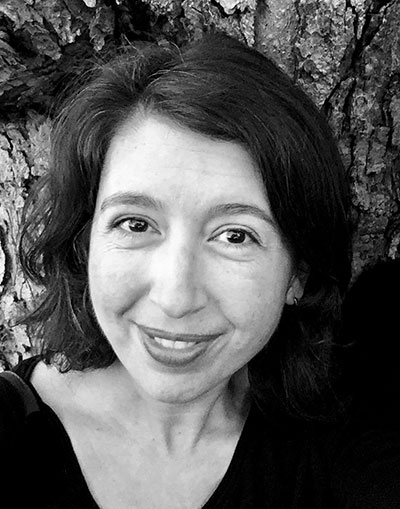 Randon Billings Noble
Randon Billings Noble is an essayist. Her collection Be with Me Always was published by the University of Nebraska Press in March 2019 and her anthology of lyric essays, A Harp in the Stars, is forthcoming from Nebraska in 2021. Some of her other work has appeared in the Modern Love column of The New York Times, The Rumpus, Brevity, Creative Nonfiction, and elsewhere. She is the founding editor of the online literary magazine After the Art and also teaches in the West Virginia Wesleyan Low-Residency MFA Program.
M.F.A. in Creative Writing, New York University
B.A. in English, University of Michigan
---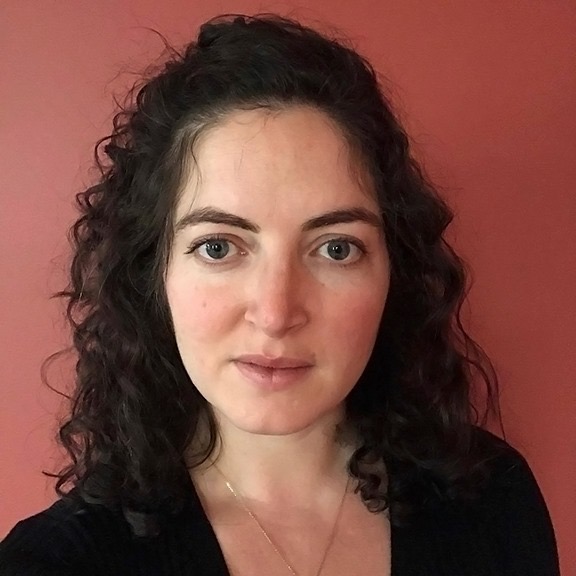 Laura Tillman
Laura Tillman is a journalist and the author of The Long Shadow of Small Ghosts: Murder and Memory in an American City. Her work has appeared in The New York Times, The Los Angeles Times, Pacific Standard, GEN, Tin House, and Literary Hub, among other publications. She is also a producer of the podcast Who Is? from NowThis. She holds an MFA in Creative Nonfiction from Goucher College, and a BA in International Studies from Vassar College. Laura is fascinated by nonfiction that blurs the boundaries between essay, journalism, criticism, and memoir, and loves accompanying students as they venture down rabbit holes, render vivid characters, and embark on challenging reportage. Laura lives in Mexico City with her family, where she is at work on her next book, a biography of Chef Eduardo "Lalo" Garcia, which will be published by W.W. Norton in 2022.
B.A. in International Studies, Vassar College
M.F.A. in Nonfiction, Goucher College
---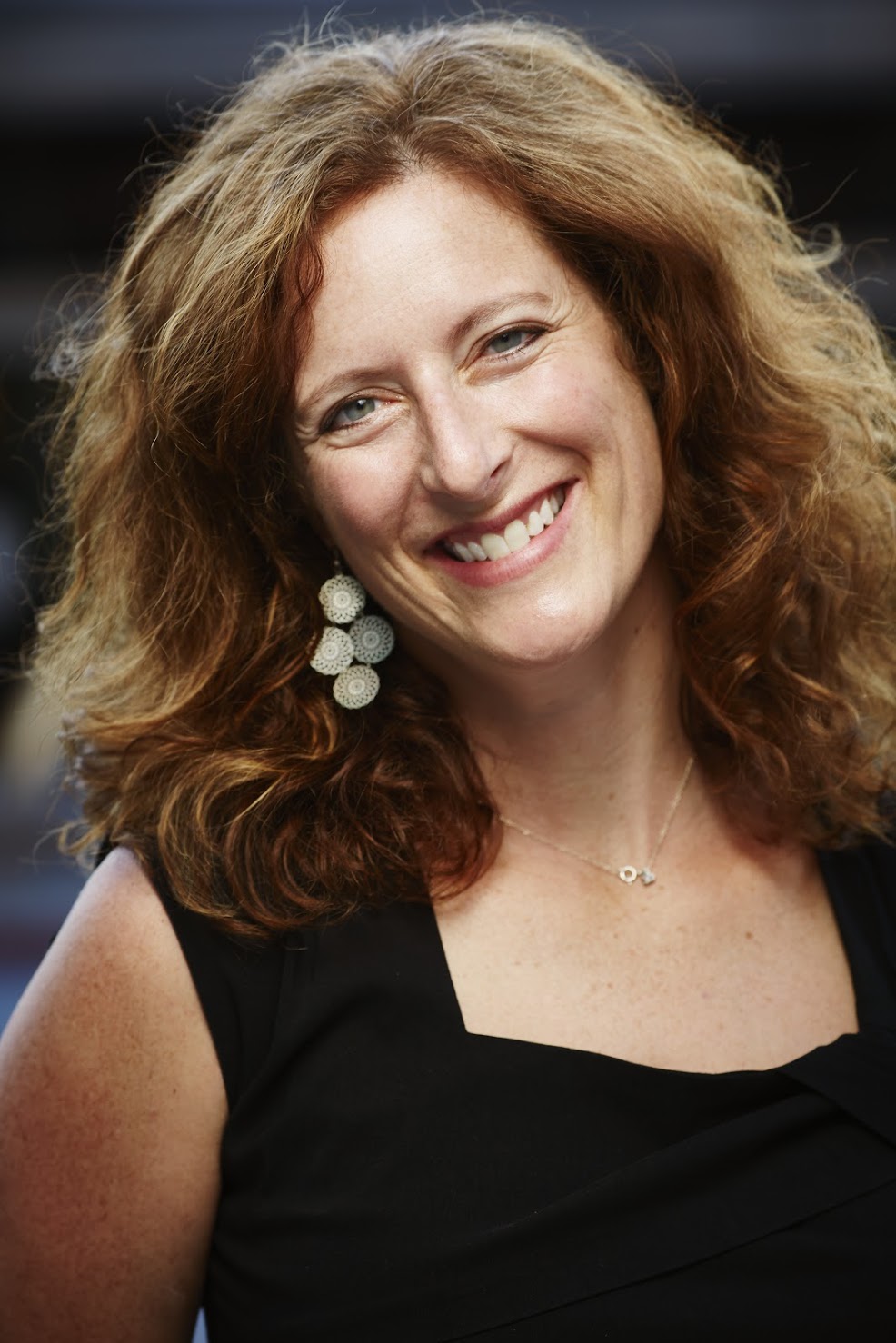 Laura Wexler
Laura Wexler is a Baltimore-based writer and producer who creates narrative projects based on little-known true stories. She is the co-writer and executive producer of Dinner Party, a virtual reality thriller that won a $100,000 Alternate Realities Grant and premiered at the 2018 Sundance Film Festival. Her writing credits include Pandora's Box, a one-hour drama pilot sold to Amazon Studios; the narrative nonfiction book Fire in a Canebrake: The Last Mass Lynching in America from Scribner; and journalism published in The New York Times, The Washington Post Magazine, and elsewhere. Her producing credits include The Stoop Storytelling Series, a popular Baltimore-based live show and podcast featuring "ordinary" people telling the extraordinary true tales of their lives.
M.A., University of Kansas
B.A., Penn State University
---