Communicating Sustainability
Schedule for Day One - Tuesday September 6, 2022
Presented by:
---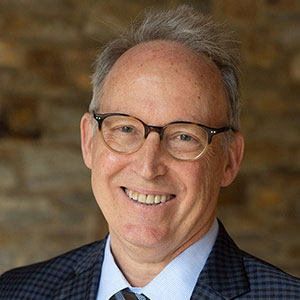 Kent Devereaux
President of Goucher College
---
Amy Skillman
Director, MA in Cultural Sustainability, Goucher College
---
10:30-11:15 Storytelling-A Place to Start: The Rhythm of Story as Communal Heartbeat
Made possible by support from The Dill Fund and The Smith Fund
---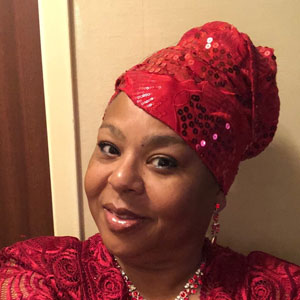 Queen Nur
MA Creative Arts Director,Clemmons Family Farm, Vermont
Queen Nur is the Creative Arts Director at the Clemmons Family Farm in Vermont. She is a nationally-known storyteller who has worked with communities to use story as an effective way to foster social change. She presents original works, traditional tales, workshops, lectures and residencies extensively to theaters, schools, libraries, universities, museums, churches, community organizations, festivals, hospitals, family reunions, conferences, elder centers, retreats and special events. Queen received her MA degree in Cultural Sustainability from Goucher College in 2015 and served as the Director of the Folklife Center at Perkins Center for the Arts, Moorestown, NJ, from 2016-2020.
---
Storytelling is at the heart of communication. We move people to action through the stories we share. In this opening plenary, internationally known storyteller Queen Nur will draw on her experiences with community storytelling and narratives of social change to unlock our creativity and inspire us to think expansively about how we communicate.
11:15-11:30 Challenges and Opportunities for Sustainable Seafood
Lightning Round #1 Presented by:
---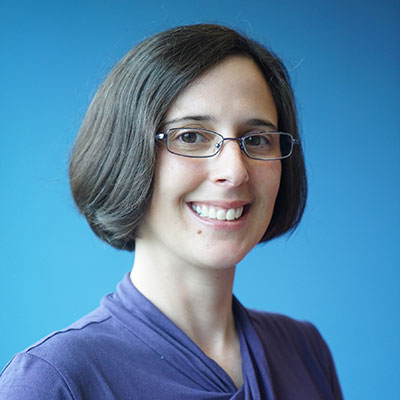 Gina Shamshak
Ph.D., Goucher College
Gina Shamshak is an environmental and natural resource economist who specializes in fisheries and aquaculture economics. Her dissertation research examined the economics of offshore bluefin tuna aquaculture in the United States by developing a dynamic stochastic bioeconomic model of this form of production. She has also published on the highly valued global geoduck market. Her current research agenda focuses on seafood markets, fishing communities and the fishing industry in the state of Georgia.
---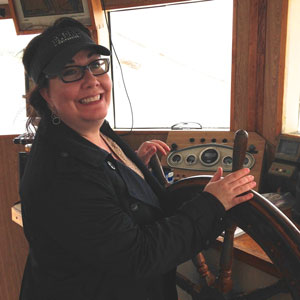 Jennifer Sweeney Tookes
Ph.D., Georgia Southern University
Jennifer Sweeney Tookes is an applied cultural anthropologist at Georgia Southern University who has conducted anthropological research in the Southeastern US and the Caribbean since 2003. After completing a Ph.D. in Anthropology at Emory University, her post-doctoral training in Environmental Sciences investigated the potential for Georgia seafood producers to participate in active local foods movements. Her research focuses on seafood production and fishing communities, relating to mariculture, environmental sustainability, health and well-being, and the cultural heritage of fishing communities.
---
Food consumers in Georgia demand local and ethically sourced "sustainable" seafood, but the state's fishers believe their success depends on staying "on the water," rather than the direct-to-consumer marketing model expected by consumers. This case study briefly outlines nine years of ethnographic fieldwork in Georgia's commercial fishing community and details some results of an applied, collaborative project that included extensive educational outreach to both consumers and producers to bridge seemingly contradictory, but actually complementary concerns and desires for sustainably sourced seafood.
11:30-12:15 "Founded Upon the Seas": Cultural and Environmental Sustainability in Little Cayman
Case Study #1 Presented by:
---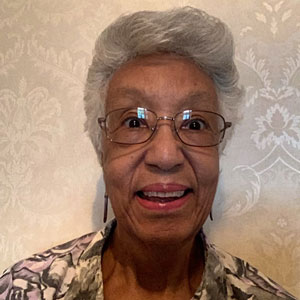 Marilyn M. White
Ph.D., President, American Folklore Society
Dr. Marilyn M. White received her B.A. in English from Hampton University, her M.A. in Folklore from Indiana University, and her Ph.D. in Folklore and Anthropology from The University of Texas. She taught at Central Washington University, Western Kentucky University, and retired from Kean University. In addition to long-term research in Little Cayman, she has done research in Japan, on family folklore, African American folklore, and African American literature. She serves on the board of the New Jersey Folklore Society, of City Lore, and is the current President of the American Folklore Society.
---
Drawing on multiple ethnographic research trips to Little Cayman, the one-mile by ten-miles, smallest of the three Cayman Islands in the Caribbean, this presentation explores Caymanians' knowledge of and relationship to their environment—both the physical and cultural. One of the main pastimes is fishing, and the various catches are used for one's family, to give away, and to sell to others for supplemental income. While the government has federal regulations about what and how much can be taken, when, and where, Caymanians also have their own ideas about fishing based on their knowledge and experience. At times there have been self-imposed restrictions, and at other times there have been conflicts between government regulations and individuals' local knowledge of their heritage.
Perhaps even more contentious is cultural sustainability. Little Cayman has a permanent population of around 150 people, including native Caymanians, people from other Caribbean islands, and people from the United States and Europe. One example of contested cultural space is the entertainment provided by resorts for seasonal residents and tourists. Some cultural events were never part of Caymanian culture, (e.g.Mardi Gras) and are often not presented by local Caymanians. Disregard for local ecological and cultural knowledge begs the question "Can Caymanian culture be sustainable?".
12:15-1:00 Preserving Endangered Historically Significant Communities
Case Study #2 Presented by:
---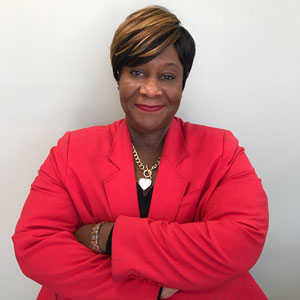 Tanya Debose
Preserving Communities of Color
Tanya Debose is an activist, organizer and advocate for preserving African American history and culture. Debose is most known for her work in the Independence Heights where she has deep roots as her great grandfather was one of the early pioneers to purchase land in what was the first African American municipality in Texas, known as Independence Heights. Debose is the founder of Preserving Communities of Color, an initiative that supports grassroots preservation in communities of color by transforming them into inclusive places and cultural destinations.
Debose participates in several national initiatives most notably, the Historic Black Towns and Settlements Alliance where she coordinates the Black Towns Roundtable and spearheads many media and engagement campaigns aimed at building awareness about historic black towns. She was recently appointed by Houston Mayor Sylvester Turner to serve on the Houston Archeological and Historical Commission and is chair of the Harris County African American Cultural Heritage Commission. She has received many awards and recognitions for her work and speaks at public events and conferences. She is the mother of two and resides in Houston.
---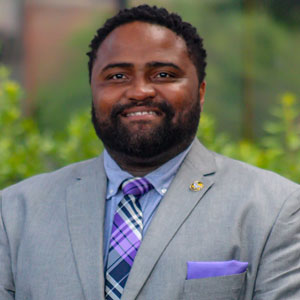 Marco Robinson
Ph.D., Assistant Professor of History and Assistant Director of the Ruth J. Simmons Center for Race and Justice, Prairie View A&M University, Texas
Dr. Marco Robinson is a historian, archival and qualitative methods specialist. Marco is the Assistant Director of the Ruth J. Simmons Center for Race and Justice at Prairie View A&M University. Robinson's recent co-edited book, "Contemporary Debates in Social Justice: An Interdisciplinary Approach to Exploring the Lives of Black and Brown Americans" explores the complexities around Black and Brown communities and social justice issues. Marco specializes in historic preservation and facilitating projects that engage in the digitization of historical pictures and documents. Robinson's 2018 article "Telling the Stories of Forgotten Communities," explores the efficacy of oral histories and working on collaborative teams to document the histories of black communities. Marco is a strong advocate for community studies and organizing community archives. A native of Hernando, Mississippi, Dr. Robinson received his undergraduate and graduate degrees in History from Jackson State University in Jackson, Mississippi and his Ph.D. in History from the University of Mississippi in Oxford.
---
The story of people of African descent in America has long been undertold. This case study shares the experiences of descendants working in partnership with universities and community-based organizations to preserve endangered spaces and protect the historical and cultural assets situated in those spaces. The session highlights work happening in Texas to organize and communicate the importance of sustaining local culture with descendant groups and university partners working together to preserve historic sites and reclaim communities that are in threat of being erased.
1:00-1:30 LUNCH: Nosh and Wonder Together
1:30-1:45 Developing Indicators of Cultural Sustainability; Combining Theory and Local Knowledge
Lightning Round #2 Presented by:
---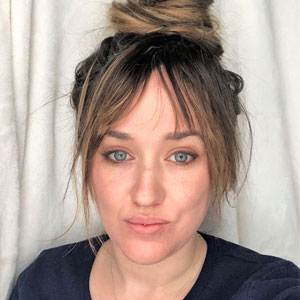 Jenna Ashton Winton
MA., Cultural Sustainability Consulting, LLC.
Jenna Ashton Winton founded Cultural Sustainability Consulting, LLC, a consulting business specializing in cultural sustainability assessment, monitoring, and project evaluation. She obtained a Bachelor of Arts in Visual Communication from Savannah College of Art and Design and traveled the world before getting her Master of Arts in Cultural Sustainability from Goucher College. She is currently the folklorist and program director at the Folk Art Alliance at the Walk In Art Center. Research interests include cultural sustainability indicators, cultural ecology, and applied mathematics in the social sciences. Visit her at culturalsustainabilityconsulting.com
---
The research presented in this lightning round uses recurring sustainability themes particular to culture as formative indicators for creating tangible data on cultural sustainability. This presentation gives an overview of the thematic indicators, their relevance to cultural sustainability, and how applying local knowledge can contextualize them for use in any community. Strategies for communicating these indicators to the community are explored.
1:45-2:30 Notes on Regenerative Tourism in Guanajuato, Mexico
Case Study #3 Presented by:
---
Klaudia Oliver
MA., Cultural Consultant, San Miguel de Allende, Mexico
---
Three case studies will be presented from the perspective of an experiential tourism consultant and cultural content creator. They carry with them the lens of cultural sustainability, namely: stakeholder driven, tradition bearing, and ecologically conscious activities that can lay successful outcomes and help shift policy. The case studies surround ways of advocating in a grassroots manner for a kinder, more sustainable, and reciprocal form of tourism in the state of Guanajuato, Mexico. They are drawn from the field notes of a Sustainable Tourism Creator.
Case studies include the wedding tourism industry, gastronomic tourism, and the immersive corporate tourism market. These case studies cover such topics as leakage, staged authenticity, and stakeholder driven initiatives. The presentation hopes to create, define, and test resilient ways to sustain culture, community, and ecology in World Heritage Site cities such as San Miguel de Allende.
2:30-3:15 The Current Status of an Agreement on the Meaning of Sustainability: Two Case Studies Highlight Key Issues in the Ongoing Debate and Agreement Process.
Case Study #4 Presented by:
---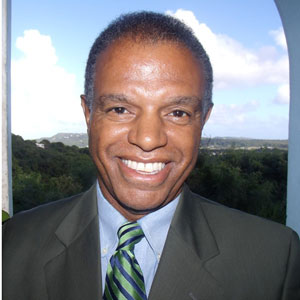 M. Onaje Jackson
MA., Sustainable Systems and Design International, USVI
M. Onaje Jackson is a leader and pioneer in the sustainability, sustainable development, sustainable design and technology movements with over 40 years of thought and applied leadership in these areas. His company, Sustainable Systems & Design International (SSDI), has been a leading performer in earth-friendly infrastructure and facility design for the past 30 years and has earned recognition as a major leader in solar electric-PV system design and application, being responsible for ground-breaking net-metering and building integrated projects. SSDI has completed successful renewable energy/"green" technology, sustainable development and sustainability projects throughout the Americas including with The World Bank in Guyana, South America, The Virgin Islands Water and Power Authority and the Virgin Islands Energy Office and The Nature Conservancy.
---
This multi-part case study features two of SSDI's successful past projects. The first highlights a cultural "breakthrough" component to a sustainable water supply project completed for the World Bank in deep interior Rupinuni, Guyana; the inaugural dual-gender project implementation where women played an important system installation role for the first time. The second offers a socially-focused solar installation project with the Frederiksted Health Care, Inc. in St. Croix, USVI, which has provided major "gap filling" medical and dental health care services to the most underserved, low income members of the St. Croix community. The session will focus on the key, diverging interpretations of the meaning of sustainability. We will explore the dominant interpretation which sets environmental/climate action as synonymous with sustainability and the status of efforts to forge a broader consensus around a more intersectorily-focused interpretation of the term.
3:15-3:30 BREAK: Make Connections and Stretch Your Legs
3:30-3:45 Diagnosis: Culture and Black Maternal Health
Lightning Round #3 Presented by:
---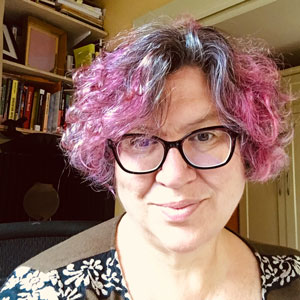 Cecelia Ottenweller
MA., Independent Consultant
Cecelia Ottenweller, MA, is an independent researcher and content strategist based in Houston, Texas and recent graduate of the Goucher MA in Cultural Sustainability program. Her capstone was an ethnography project examining the cultural issues behind Black maternal health disparities in Houston, TX. Before returning to school, Cecelia was the creative director and senior consultant for the creative arm of HexaGroup, a digital media firm in Houston, Texas, where she created and managed special projects (video, animation, education programs, marketing campaigns), led the firm's content and design teams, and conducted UX research and designed interfaces for digital portals and software interfaces. Her other projects include institutional histories, museum exhibit content development, and interpretive design for zoo habitats.
---
Long-held stories surrounding race, ethnicity, body size and economic status lead to poor outcomes and inequities in access to quality of life, opportunities, status, education, and more. Too often, government and institutional leaders respond by closing ranks and convening experts in exclusive meetings to conjure what become top-down solutions. Affected communities are usually left out, or only a select, symbolic few are invited.
This session explores how conveners of the Preserving Communities of Color conference in Houston, TX applied a cultural sustainability framework to create a unique discussion format between maternal health providers and members of the Black community to collectively discuss and problem solve issues affecting Black maternal health care.
3:45-5:00 Transforming the 'Grip' of Communication through Crafting Sustainable Sociotechnical Systems
Round Table Discussion with:
---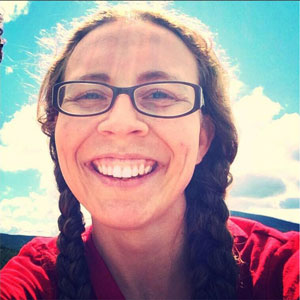 Stacy Cohen
M.Ed., Framingham State University
Stacy Cohen is the senior Instructional Technologist at Framingham State University and works collaboratively to manage the implementation and configuration of enterprise EdTech software that supports teaching and learning. Projects include supporting Teaching with Technology Grants, program assessment, and video and lecture capture policy and procedures. She brings a background as a K12 educator and a passion for inclusivity, access, and belonging. Presentation themes include engagement strategies, accessibility, and active learning, with expertise in video and virtual meetings. Stacy holds a B.A. in English and secondary education from Bridgewater State University and a M.Ed in Ed Tech from Framingham State University.
---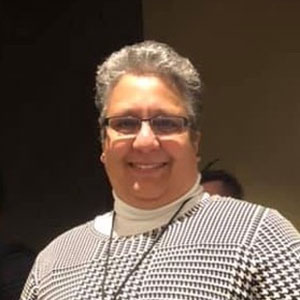 Suzette Garay
Ph.D., Diversity Academy for Interpreters
Suzette Garay, BA, MA. Psy.S and Ph.D, is a third generation Deaf Person of Color from Nicaragua. She specializes in Deafness and Learning Disabilities and teaches American Sign Language. After retiring as an Educational Psychologist, Dr Garay continues in private practice with families, individuals, and private business owners about interpreting, accessibility, diversity, and advocacy with diverse Deaf, Hard-of-Hearing, and Deaf-Blind consumers. Dr Garay founded and leads Diversity Academy for Interpreters and others interested in Deaf life, and is a co-founder of The BEACON Project.
---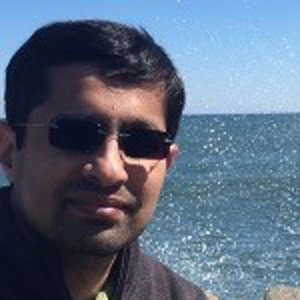 Ambarish Karmalkar
Ph.D., Department of Geosciences, UMass Amherst
Ambarish Karmalkar is a research professor at the Department of Geosciences at UMass Amherst and a research fellow at the Northeast Climate Adaptation Science Center (NE CASC). The main focus of Ambarish's current research is using observations and climate models to understand regional climate change in the northeastern U.S. and its impacts on hydrological and ecological systems in the region.
---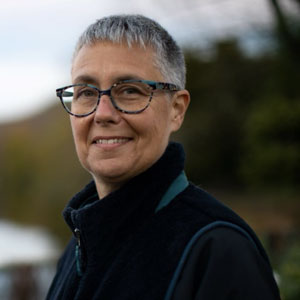 Stephanie Jo Kent
Ph.D., Learning Lab for Resiliency®
Stephanie Jo Kent is an action researcher focusing on how language and social interaction generate cultural experiences of time which then shape cultural practices of communication. Steph has been working as a professional sign language interpreter for nearly 30 years, is the founder of the Learning Lab for Resilency® and co-founder of The BEACON Project.
---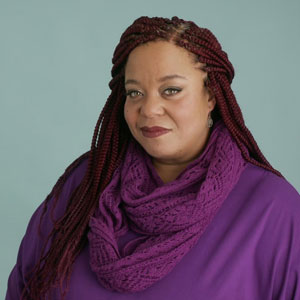 Erin Sanders-Sigmon
National Deaf Interpreters
Erin Sanders-Sigmon is "Facilitator of Humanities" for the National Deaf Interpreters advocacy organization. Ms. Sanders-Sigmon is a game changer, mentor, deaf & DeafBlind multilingual Interpreter, transliterator, writer, consultant, abolitionist, and survivor of ZOOM Culture. She believes in 360* views, ALL Justices, especially Language, Disability, Transformative, Restorative, Social, and Racial Justice. Diversity, Equity & Inclusion. Ms. Sanders-Sigmon's lifelong aim is to dismantle all hierarchies, and while uplifting the underrepresented, underserved, also influencing those in a position of privilege. The mission? To unite and create a just environment and spaces that are fully accessible for all walks of life, in the plethora of settings that exist in our current milieu, and finally, passing on that legacy. A just legacy that is sustainable... until the end of time.
---
What connections can be made among a geoscientist, instructional technologist, educational psychologist, and professional sign language interpreters? Five experts explore the meaning of sustainability in respective sectors, critique efforts of inclusion and antiracism, and demonstrate building community across languages through the use of skillful interpreters and collaborative communication. Building sustainable, sociotechnical systems requires thinking in terms of time. This bilingual, transdisciplinary dialogue among five domain experts leverages skillful interpreting to connect domain knowledge across social differences through intentional practices of collaborative communication.
Collaborative communication practices, such as participating in interpreted interaction, offer opportunities for constructive engagement in developing collective, cooperative, scalable connections. Instead of being overwhelmed by "the information," we concentrate on the relational dimension of communication. In this round table, the application of the principle of thinking in time is leveraged: evaluating actions in the here-and-now and forecasting their dynamic unfolding into the future. Examples are heuristic, containing a mix of social and technological elements articulating together, acting as sociotechnical systems that constrain or enable collective human action. Understanding the architecture of sociotechnical systems as a practical and essential means to mobilize the mass movement for sustainability will be illustrated.
5:00-5:45 Pulling It All Together: From Sustainability to Sustainabilities: Dialogue, Crisis, and Power
Made possible by support from The Smith Fund and The Stimson Fund
---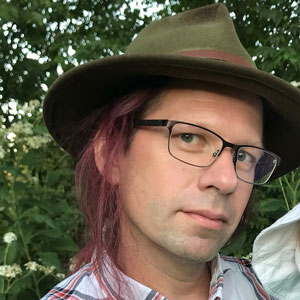 Tim Frandy
Ph.D., Assistant Professor of Nordic Studies, University of British Columbia
Tim Frandy is a Sámi- and Finnish-American born and raised on Anishinaabe Aki on the south shore of Gitchi-Gami (Lake Superior) amidst the region's thousands of lakes and forests of pine, birch, maple, and balsam. Growing up in close relation with the woods and waters, the seasons and weather, and the plants and animals has guided Frandy's work, in exploring how ecological worldview differs between settler and Indigenous communities—and the profound ways that these differences matter in securing sustainable futures for Indigenous peoples. Frandy's work involves traditional culture, decolonization, environments, education, and cultural revitalization, and they have conducted ethnographic fieldwork with Indigenous reindeer herders, salmon fishermen, birchbark canoe builders, ceremonial leaders, musicians, artists, activists, educators, and culture keepers.
Frandy's recent translation of Inari Sámi Folklore: Stories from Aanaar (2019) is the first polyvocal anthology of Sámi oral tradition ever published in English, and their co-edited volume with B. Marcus Cederström on public folklore praxis Culture Work: Folklore for the Public Good (2022) explores the importance of public arts and humanities projects today, and the best practices for a rapidly changing area of community-engaged work. Frandy is currently working on a monograph on Sámi environmentalisms, and on a co-edited volume with Selina Morales on decolonization and folklore studies.
---
Drawing on work with diverse peoples in the Western Great Lakes region and the Nordic countries to collaborate on their sustainability concerns, Frandy will explore sustainability from a decolonial perspective, posing key challenges in communicating and advancing Indigenous notions of sustainability, and moving us toward a pluralistic notion of sustainability that advances Indigenous sovereignty and local knowledge. Using this lens, he will guide us into a conversation that sets the tone for Day Two.
5:45-6:30 Depart for Optional Happy Hour and Dinner at Villagio Cafe in Towson, a short 10 minute drive.
Join us for dinner in town! Pre-registration required. BYOB. Estimated cost: $30.