Music Theory – APSI Online
AP 551.100 Robert McMahan
This online course is designed to maximize the learner experience, providing relevant AP content and pedagogy through meaningful engagement – all focused on best practices for preparing your AP students for success. Appropriate for both new and experienced AP Music Theory teachers, it will provide 1) an extensive review of first-year college-level written, analytical, sight singing, and ear training skills, using AP Music Theory released materials and other sources, both new and old; and 2) in-class discussion as well as application of both recent and long standing teaching techniques and issues in all these areas. Participants are encouraged to share their favorite textbooks, teaching techniques they have either used in their classrooms or found helpful to them in their student days, and any other materials or ideas they feel would lend themselves well to class discussion and presentation. Particularly crucial outcomes of the course include, but are not limited to, the development of model syllabi designed to satisfy both College Board requirements and the special conditions of each participant's school and a clear understanding of the objectives and performance levels their students must attain to succeed in their high school AP Music Theory course and exam. Novices who have not been involved with music theory in their teaching career up to this time should not feel nervous about returning to this challenging and multi-faceted subject, for all review activities take place in a convivial, non-threatening setting in which all work together in a cooperative and cheerful spirit.
---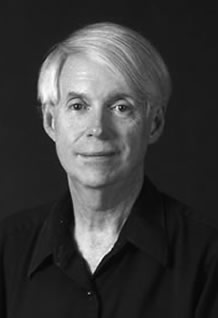 Robert Young McMahan
Dr. Robert McMahan is Professor of Music, as well as Coordinator of Music Theory and Composition Studies and the Accordion Major, at The College of New Jersey, where his has been in residence since 1991. A graduate of the Peabody Institute of The Johns Hopkins University (BM, MM, DMA) and St. John's College (MA), and a former resident in the Baltimore area, he taught for many years at the Peabody Preparatory School, Towson University, Essex Community College, Notre Dame of Maryland University, and the University of Maryland, Baltimore County. He is an award-winning composer, noted and recorded classical accordionist, and published music researcher. He has served as an AP reader and question leader for the AP Music Theory Examination and conducted numerous AP Music Theory high school consultancies in Maryland, Delaware, New Jersey, Pennsylvania, Virginia, Connecticut, and New York since 1997. 2020 marks his eleventh year at the Goucher APSI.
---