International Student Pre-Arrival & Orientation
Congratulations on your decision to attend Goucher College!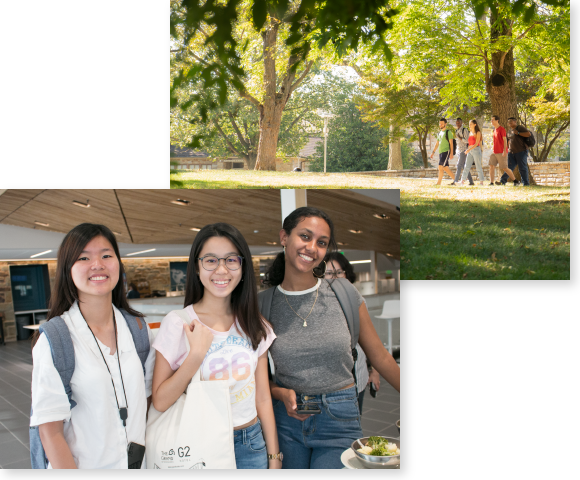 We look forward to your arrival and to providing you with assistance and support throughout your stay. The following resources are intended for those who have submitted an Enrollment Contract to attend Goucher College and exchange students.
International students enrolling in the Spring semester of 2023 should review the following:
Applying for Your Goucher College F-1 Student Visa (PDF) (Coming Soon)
Applying for Your Goucher College J-1 Student Visa (PDF) (Coming Soon)
Preparing for Your Arrival to Goucher (PDF) (Coming Soon)
InterConnect, the new international student orientation program will include to following topics:
F-1 immigration regulations
American dominant culture
Culture shock
Friendship, identity and social issues
Academic differences
Health and safety
The arrival date for incoming international students for the Spring Semester 2022 will be Thursday, January 26 and the InterConnect orientation program will be held on Friday, January 27. The campus-wide orientation will be held on Saturday, January 28 and Sunday, January 29. Both are required. Please visit the Orientation web site for details regarding the campus orientation program for all new students.
CHANGING YOUR NAME AT GOUCHER
If you wish to use a chosen name instead of your legal name on unofficial documentation or change your name and/or gender on official documentation, please click here for the steps to do so.