Summer Reading Selection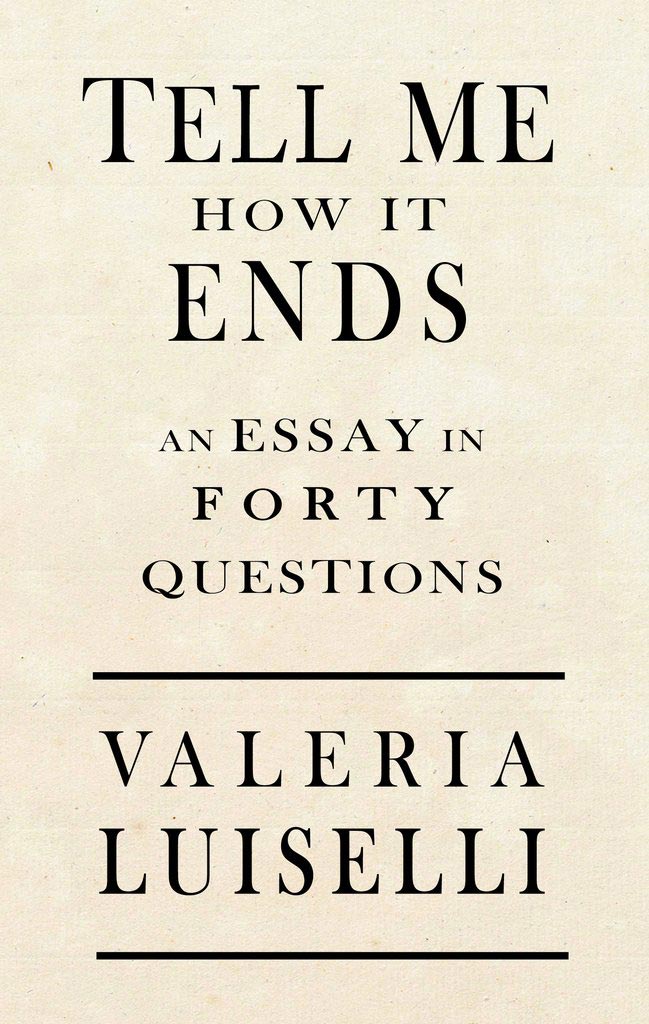 This summer, new students to Goucher College will read Tell Me How It Ends, a work of nonfiction by Valeria Luiselli. This Essay is Goucher's 2019 summer reading assignment for first-year and transfer students.
A DAMNING CONFRONTATION BETWEEN THE AMERICAN DREAM AND THE REALITY OF UNDOCUMENTED CHILDREN SEEKING A NEW LIFE IN THE U.S.
Structured around the forty questions Luiselli translates and asks undocumented Latin American children facing deportation, Tell Me How It Ends humanizes these young migrants and highlights the contradiction between the idea of America as a fiction for immigrants and the reality of racism and fear—both here and back home.
About the Author
Valeria Luiselli was born Mexico City in 1983 and grew up in South Africa. A novelist (The Story of My Teeth and Faces in the Crowd) and essayist (Sidewalks), her work has been translated into many languages and has appeared in publications including the New York Times, the New Yorker, Granta, and McSweeney's.
Please visit the Tell Me How It Ends website for more information.