April Ryan
April D. Ryan, veteran White House correspondent, CNN political analyst and the Washington, DC bureau chief for American Urban Radio Networks, was the keynote speaker for Goucher College's 127th Commencement ceremony on May 25, 2018.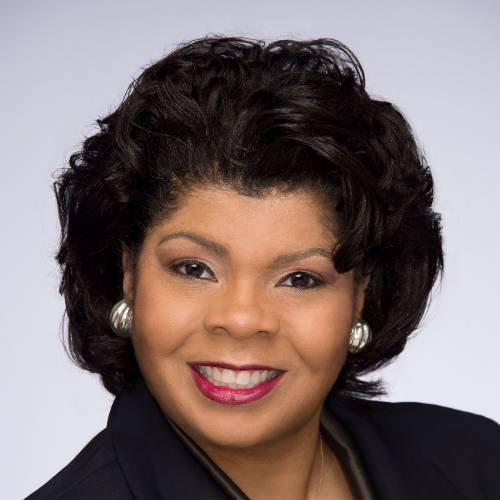 Ryan, named 2017 Journalist of the Year by the National Association of Black Journalists, has been a member of the White House press corps since 1997 and has been the only black female reporter covering urban issues among the White House correspondents. She is a member of the National Press Club and is one of only three African Americans to have served on the board of the White House Correspondents' Association. Ryan has now covered four presidential administrations as a White House correspondent.
"As a respected and groundbreaking leader in her field, April Ryan's spirit of inquiry is a tremendous example for our graduates," said President José Antonio Bowen, Goucher College. "Ms. Ryan's impact is felt from the highest levels of government to all of us as citizens and her political insight has helped a generation navigate a growingly complex, partisan political system."
A Baltimore native, Ryan is an award-winning author of two books, The Presidency in Black and White: My Up-Close View of Three Presidents and Race in America and At Mama's Knee: Mothers and Race in Black and White.
The Goucher College Commencement ceremony took place on Friday, May 25, 2018 at 10:30 a.m. on the campus' Margaret M. Winslow Great Lawn.