Dr. William Barber II
2022 Commencement Speaker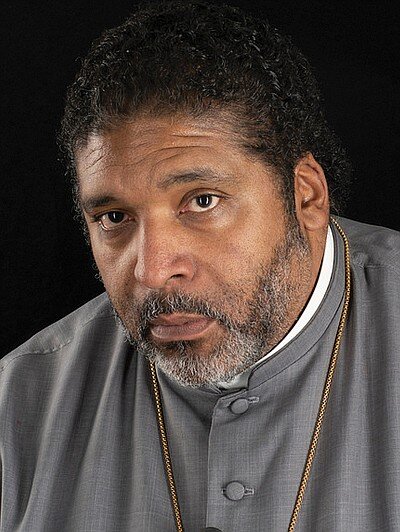 The Reverend Dr. William Barber II delivered the commencement address to the Class of 2022 at Goucher College's 130th Commencement on May 27, 2022. Rev. Dr. Barber was also awarded the honorary degree of doctor of divinity.
Rev. Dr. Barber is a nationally renowned pastor and social justice activist who has devoted his life to fighting systemic racism and poverty in America. He is the co-chair of the Poor People's Campaign: A National Call for Moral Revival; a visiting professor at Union Theological Seminary; and pastor of Greenleaf Christian Church (Disciples of Christ) in Goldsboro, North Carolina.
In addition, Goucher College honored Evelyn Dyke Schroedl '62 by awarding her the honorary degree of dotor of humane letters for her exemplary service to the college. Ms. Schroedl is not only an alumna and 30-year veteran employee of the college but also a major donor, most recently underwriting the construction of the Evelyn Dyke Schroedl '62 Tennis Center on Goucher's campus.