Alton Allen
Major: History
Hometown: Boston, MA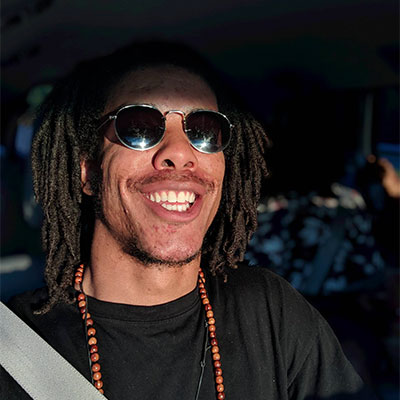 Why did you choose Goucher?
"I chose Goucher because the small community and small class sizes really appealed to me. Here I know everyone in my classes and I get to know my professors better than I would at most schools. I also chose Goucher because when I visited campus, I immediately felt like I was apart of a family."
What Student Organizations are you involved in?
"The Student Engagement Team, Ultimate Frisbee, Humans vs Zombie, Read a Story/Write a Story"
What is favorite Goucher Memory or Tradition?
"My favorite Goucher tradition is every other Thursday we have an open mic night and its always great to see what different Goucher Students will do."
What piece of advice would you like to share with high school seniors?
"Yes, choosing a college is about all the great things that the school can provide, but remember it is also a gut feeling and if you don't think you'll be happy at a school then I wouldn't recommend going there. "
If you would like to talk with Alton about his experiences at Goucher, contact him at alall002@mail.goucher.edu.