How to Apply for Goucher II
Goucher II students complete the same application process as traditional students.
If you have not attended a previous college before, please apply as a first-year student.
If you have already completed at least 12 college credits at another institution, please apply as a transfer student.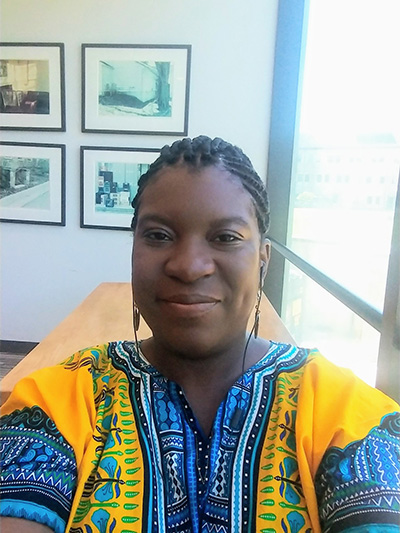 Meet Goucher II graduate Josephine McKinley '20
Psychology Major
"Two important aspects of the Goucher experience stand out to me. The first is to find and embrace your authentic self. Specifically for students of color, who sometimes are the only person of color in classes, I feel that it's important not to let an overwhelming experience diminish your power, resilience, and your ability to succeed. Secondly, tap into the amazing network of alumnae that is always willing to help. The best way to do this is through programs that have been put in place through the Career Education Office."
---
Financial Aid
For more information about scholarships and financial aid, contact the Office of Financial Aid at 410-337-6141.