AAGC Board of Directors
2020-2021


President

Jay Gilman '09
Gilman was an interdisciplinary major at Goucher, studying theatre, anthropology, education, and arts administration. While at Goucher, Gilman was actively involved in Red Hot Blue, sparking a continued passion for the intersection of social impact and the performing arts. He also holds an M.Sc. in Nonprofit Leadership from UPenn. Gilman has lived and worked in Baltimore, Philly, and Minneapolis, recently returning to his hometown of Kansas City for a position at Folk Alliance International managing Ethno USA, a music and cultural exchange summit for folk and traditional musicians from across the world. His sister Laura Gilman, also a Goucher alumna from the Class of 2007, was a sociology/anthropology major, served as a Hillel president, and currently works for Jewish Family Services of Greater Kansas City.
Vice President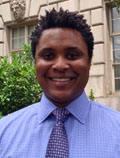 Damon Highsmith '03
Highsmith is a project manager at the U.S. Environmental Protection Agency in Washington, DC, where he develops water pollution regulations. He has also been involved in the Deepwater Horizon oil spill recovery. Originally from San Antonio, Texas, Highsmith studied Management and Political Science at Goucher, was a member of the men's soccer team, and studied abroad in Havana, Cuba. Since his graduation, he has also received his Master's degree in Environmental Science and Policy from The Johns Hopkins University.
Secretary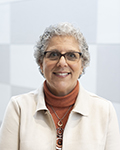 Judy Cohen MACS '12
Cohen has been affiliated with the Goucher community through various connections for over 20 years. Before coming on board at the Welch Center for Graduate and Professional Studies, where she serves as the Program Director of the Sage Academy for Lifelong Learning, she was the Managing Director of Historic Hampton, Inc., the friends group that supports Hampton National Historic Site–an entity of the National Park System. Cohen graduated with Goucher's first class in the Master of Arts in Cultural Sustainability program in 2012, having completed her Capstone on the Hampton Arts Initiative, a program that works to get established and burgeoning artists in the community to creatively interpret the cultural landscape and resources of the site. She continues her affiliation by volunteering with the National Park Service. Cohen also pursues a variety of other interests, including clawhammer banjo, and volunteering with the Ronald McDonald House in downtown Baltimore and Pets on Wheels of Maryland with her therapy dog, Chica.
Admissions Liaison
Nadiera Young '12, M.Ed. '14
Young studied English at Goucher with a concentration in Secondary Education. As a requirement to the undergraduate experience, she had the opportunity to travel abroad to Grahamstown, South Africa and taught fifth grade for three weeks. After graduating in 2012, Young accepted a fellowship to continue her education. She received a Master's in Education with a focus on at-risk youth. Young is currently is a fifth-year teacher at Roland Park Elementary Middle School teaching sixth grade Language Arts. She also coaches for Stepping Into Sisterhood (SIS), which is a step and mentoring program for Black girls.
Annual Giving Liaison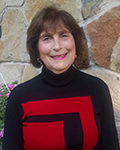 Carol Hirschfeld Roth '70
Roth is a retired educator living with her husband, Jeff, in Wilmington, DE. Her 38-year career with the School District of Philadelphia included work as a teacher, teacher coach, and administrator. She keeps busy with volunteer activities and travel. Roth has served Goucher in the past as an admissions representative, a member of the Philadelphia alumnae club, and as an AAGC board member. She often attends (and has hosted) Goucher events, and currently serves on the board of Goucher Hillel!
Alumnae/i Trustees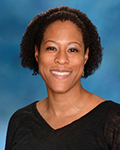 Jocelyn Reader '02
A Biological Sciences major at Goucher, Reader was awarded the Ann M. Lacy Award in Genetics and is a member of Phi Beta Kappa. She received her doctorate in human genetics in 2009 from the University of Maryland School of Medicine. She is a research associate in the Division of Gynecologic Oncology in the Department of Obstetrics, Gynecologic and Reproductive Medicine at the University of Maryland School of Medicine and an adjunct associate professor at University of Maryland University College.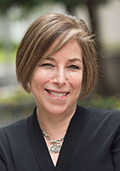 Jodie Hirsch Slaughter '79
Slaughter graduated from Goucher in 1979 with a degree in English. For more than 25 years, she dedicated her career to helping non-profit, membership associations solve their most pressing challenges. She founded McKinley Advisors, the largest association research and strategy firm, in Washington, DC in 1994.
Slaughter was an active member of the American Society of Association Executives (ASAE). She is an ASAE Fellow, past Chair of the Fellows, and a past Director on the ASAE and ASAE Business Services Boards. She was a frequent speaker and was recognized as a "best of" presenter at the ASAE Annual Meeting, and in 2011 was inducted into ASAE's Academy of Leaders. Slaughter also appeared frequently in Associations Now and was a contributing author of the book, Generating and Managing Non-dues Income in Associations.
Since retiring from McKinley in early 2018, Slaughter has focused on her passions, completing her first triathlon and serving on the board of a professional membership organization. Jodie lives in Arlington, Virginia with her husband, David, and their Cavalier King Charles Spaniel, Jellybean.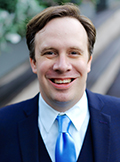 Alex Wood '06
Wood is a social worker at GBMC in Towson, Maryland. His professional interests include mental health, gerontological social work, individual and family psychotherapy, health care, leadership, organizational management, and social policy. Wood graduated from Goucher in 2006, receiving a BA in history, magna cum laude. Subsequent to this, he spent 10 years in the higher education and not-for-profit fields, including over five years at one of the "Big Six" national higher education associations in Washington, D.C. He holds an MPA from the University of Georgia, a certificate in fundraising and philanthropy from New York University, and an MSW from The Catholic University of America, National Catholic School of Social Service. Wood served as a recent graduate trustee, has sat on various Goucher and AAGC committees, and is a recipient of the Jenifer Mitchell Reed '86 Young Alumni Award. His hobbies include being an ardent follower of politics, reading, watching films, collecting stamps, traveling, and trying to learn how to play golf. He is a supporter of Manchester United, and believes that despite any imperfection Batman is the quintessential superhero. Alex also believes that good friends, a ready sense of humor, and unbounded curiosity are essential to a life well-lived.
Directors

Marie Brown '03
Inspired by her time as a student to pursue a career in higher education administration, Brown is pleased to return to her alma mater as a new member of the AAGC Board. A graduate of the class of 2003, Brown majored in American Studies with a minor in Women Studies and was inducted into Phi Beta Kappa in her senior year. After Goucher, Brown earned a Master's Degree in Higher Education Management from the University of Pennsylvania. She is now in the process of completing doctoral studies at Morgan State University. Professionally, Brown spent nearly two decades in various academic administration and enrollment leadership roles at several local colleges including Johns Hopkins University, University of Maryland Baltimore, and Notre Dame of Maryland University. At present, Brown serves as Senior Advisor to the Dean of Nursing at George Washington University, commuting to the DC campus from her home in Baltimore County. She has one daughter, Juliette, who is a star soccer goalie and statewide spelling bee champion.

Alicia Ladson Copeland '01
Copeland began her career as a Spanish teacher and college prep program coordinator in Baltimore County, MD. She continued to teach for 10 years at the elementary, middle and high school levels and considers herself an educator for life. Alicia is currently the After-School & Summer Programs Director at the Parks & People Foundation in Baltimore, MD. She oversees the Foundation's middle school sports program, after-school paid internship for local high school students and SuperKids Camp. In her spare time, she is a CollegeBound Foundation mentor, advises her sorority's HS youth group, is a mother of 2, and plans weddings and events.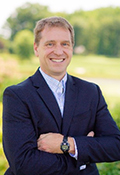 Marc Cousins '95, M.ED. '07
Marc Cousins began his career as a middle school science teacher in Baltimore City before spending the next 20 years at two independent schools in the Baltimore area, the majority of that time as an Athletic Director. In 2016, he began a new career as a non-profit fundraising consultant for The Compass Group where he partners with organizations in their fundraising efforts. Originally from Maine, Cousins graduated with a BA in Elementary Education and M.Ed. in Sports Administration and Athletic Leadership. While at Goucher, he was a member of the basketball, lacrosse and cross-country teams and was also a house president for two years.

Leda Fuller Favor '79
Favor has over 30 years experience in Human Resources and managerial experience that expands to both union and non-unionized settings. She possesses a Bachelors degree in Psychology/Economics from Goucher College, and a Masters degree in Labor and Industrial Relations from the University of Illinois. She is currently Senior HR Manager for Maryland Auto Insurance and remains Owner and Principal Consultant for Creative HR Solutions, LLC. Favor ascended to positions within a wide range of Fortune 50 companies such as General Cable Company, Mobil Oil, Allied Signal, Raytheon, and Siemens Corporation. She provided leadership to multi-national and global-based accountabilities in Germany and China, focusing on competency assessment, career development, and delegation assignments, also focusing on safety and occupational health. During her tenure with Siemens, Favor was appointed HR business consultant for the CEO and the US based Corporate office of Siemens AG based in Washington, DC.
She and her husband, Kevin Favor PhD., spend their vacation time traveling to locations in China, Spain, Mexico, and the Caribbean. They are the parents of one married son, Trevor, who is currently employed with Siemens Corporation and is a graduate of Purdue University with a Masters in Mechanical Engineering. Favor's hobbies and pursuits include golf, exercising, dancing, reading and music. Favor has maintained her strong religious affiliation with the African Methodist Episcopal (AME) Church throughout her life, and is currently serving a leadership role as chairperson of the local Social Action committee. Other affiliations include the Society of Human Resources Management (SHRM), Society of Occupational Health Psychology, Delta Sigma Theta Sorority, Inc, and the Conference Board.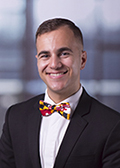 Joey Fink '15
As Regional Sales Director with Lincoln Financial, Fink has recently relocated to Minneapolis, MN after three years in Philadelphia, PA. He educates financial advisors and their clients on strategies to protect their wealth from the costs of extended health care in retirement. As a Goucher Legacy (Julie Fink '09), Fink followed in his sister's "hoof steps" as captain of Goucher's nationally ranked equestrian team. Since graduation, Fink served as the 2015 Recent Graduate Trustee. After rolling off the board, he looks forward giving back to Goucher as a member of the Undaunted Capital Campaign committee and as a new addition to the AAGC board.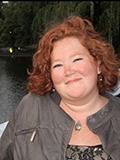 Gretchen Gilliland '03
A recipient of the Jenifer Mitchell Reed Young Alumnae/i Award, Gilliland graduated in 2003 with a BA in Psychology and minor in Art. She earned her MA in Higher Education Philanthropy from Regis College and has been in Denver for the past ten years. Since graduating, Gilliland has worked with a number of universities and nonprofits in fundraising and development, utilizing skills she learned as a student while working in Goucher Phonathon at the Alumnae/i House, and as an active member of the SGA exec team. She is currently Director of Major Gifts for the Colorado School of Mines and volunteers regularly in the Denver community around human services.
Nicole Imamshah Kaplan '94
A 1994 graduate with honors in political science, Kaplan went on to graduate cum laude from Georgetown University Law Center. After clerking on the 11th Circuit Court of Appeals, she has spent her career in public service as a federal public defender. Kaplan frequently teaches at training seminars for other defense attorneys and served for several years on the planning committee for the Eleventh Circuit Appellate Practice Institute. She is also active in the community, having served in several roles with City of Decatur schools, including PTA president, member of the school leadership team, and member of the elementary school redistricting committee.

Caroline Leipf, MAAA '16
Leipf is Artistic & Education Manager of the Annenberg Center for the Performing Arts at the University of Pennsylvania. In this role, she enjoys juggling a range of responsibilities including project management of the annual Philadelphia Children's Festival, the longest continuously-running Children's Festival in the United States. In over 15 years of arts administration, Leipf has also spent time on both the development and marketing teams of the Annenberg Center; managed a children's theatre outreach tour reaching over 80,000 children a year for Walnut Street Theatre; administered event and facility rentals for Three Arts Club of Chicago (now 3Arts); and coordinated entertainment for a 35-acre, 12-stage, 11-weekend outdoor festival. She also moonlights as consultant Director of Education for the New Jersey Renaissance Faire, a festival her husband co-founded and artist directs.
Leipf is a member of the 2017 Association of Performing Arts Professionals (APAP) Emerging Leader Institute. She holds a BFA in Theatre and a BA in Communications from the University of Rhode Island, and in 2016 completed a Master of Arts in Arts Administration from Goucher College. Her home is just outside Philadelphia, in New Jersey, with husband Phil and their four-year-old son Aaron.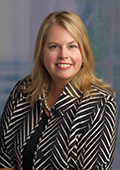 Jennifer Lundgren Lewis-David '94
Lewis-David graduated from Goucher with honors, double-majoring in European Studies and History, as well as being inducted into Phi Beta Kappa. While at Goucher, she enjoyed singing with The Reverends' Rebels, the Goucher Chorus and the Goucher Chamber Singers, and also being part of the community service and environmental clubs. She and her best friends lived in Gallagher House in Froelicher Hall all four years—of course, it was physically located a little differently 1990-1994! Lewis-David obtained a Juris Doctor law degree with honors from the University of Maryland School of Law in 1997. While in law school, she had the opportunity to serve as Associate Editor on The Business Lawyer, a legal journal jointly published by the American Bar Association and the University of Maryland School of Law. Thereafter, she joined the corporate world as in house counsel. Over the last 20 years, she has held roles in regulatory affairs, compliance, and the legal department of UnitedHealth Group Incorporated, a Fortune # 6 company. As a Deputy General Counsel with UnitedHealthcare, she currently serves as general counsel for the $3B individual insurance businesses.
Lewis-David has been on the Board of Directors of the Maryland March of Dimes since 2014 and just completed several years as Chair of the Board. She has been singing for 25 years with the contemporary music group at The Church of the Immaculate Conception in Towson, MD. She and her husband, Rajesh David, a pharmacist with Ascension's St. Agnes Hospital, will be celebrating their 9th wedding anniversary shortly and are the proud aunt and uncle of six amazing nieces and nephews, all under the age of 8 years.
Lewis-David recently established a scholarship at Goucher, The Gretchen Lundgren Lewis '68 and Jennifer Lundgren Lewis-David '94 Scholarship Fund, to honor her family's mother-daughter legacy at the college.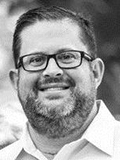 Luke Morgan '00
A Marvin Perry Scholarship recipient, Morgan earned his Biological Sciences Degree and Chemistry Minor in 2000. While at Goucher Morgan was involved with many campus activities. He is most proud of his two years on the Men's Tennis team, his time spent as House Council Chairman, and as a member of the Student Government Executive Board. He went on to receive his Doctor of Dental Surgery from the University Of Maryland in 2004. He received the Student Leadership Award from both the Maryland State and American Dental Association. After dental school he completed a General Practice Residency program at the Washington, D.C. Veterans Affairs Medical Center and an oral surgery rotation at the Washington Hospital Center Department of Oral Surgery.
After training, Morgan returned to work in St. Mary's County, MD, where he grew up. He is the second generation owner of Luke M. Morgan, DDS & Associates. He believes strongly in giving back to the community and his office has an integral role in Mission of Mercy Dental clinics (MOM) in Southern Maryland. Recently Dr. Morgan's office became the facility dentist at the Charlotte Hall Veterans Home, Maryland's only nursing and assisted living facility for veterans. Providing dental care for aging veterans has become a passion of his and has led him to advocate with local and state governments for dental care and education for the aging and geriatric population. Morgan is proud to be married to a fellow Goucher graduate, Lindsay (Kipphut) Morgan '01, M.Ed. '06. They have two daughters, Julia and Anna, and reside in Edgewater, MD.

Kim Van Newkirk Shaffir '83, P '15
A communications major, Shaffir began working during her senior year at Baltimore's WMAR-TV, where she operated a studio camera for local news programs. Later that year, she made the move from local news to the network, beginning her now 36 year career in the Washington Bureau of CBS News. As an editor, Shaffir has covered every major beat in Washington: the Capitol, the Pentagon and the White House. For six and a half years, Shaffir worked primarily for the CBS program, Face the Nation, as a producer/editor. In 2013, she and her team received an Emmy for their broadcast about the 50th Anniversary of the Assassination of President John F. Kennedy. In early 2018, Shaffir was promoted to Digital Media Operations Manager, overseeing and managing the bureau's transition to an all digital editing system. Shaffir served as her class's Quarterly representative for twenty years and has also been a member of the AAGC nominating committee. She lives in Annapolis with her husband Greg; her daughter, Kira, graduated Goucher in 2015.
Immediate Past President

Kara M. Bundy '02
As Deputy Director at CASA (Court Appointed Special Advocate) Prince George's County, Bundy is responsible for fundraising, marketing, volunteer recruitment, finances, and HR policy for a non-profit that helps abused and neglected children in foster care. She also serves on the Marketing Committee of the National CASA Association. At Goucher, Bundy created her own major by combining sociology, psychology, women's studies, and Spanish, which culminated in the production of a theatrical thesis, "We are the Ones: An Exploration of Resistance and Otherness." Since graduating, Bundy has worked with several nonprofit and international education programs and studied marketing at the Wharton School of Business. She also runs a successful marketing and development consultancy. In addition to serving as President of the AAGC, Bundy serves on the Board of Trustees, the Jewell Robinson Dinner Committee, and Community Principles Review Team. She lives with her husband and two daughters in Bethesda, MD.