AAGC Nominating Committee
2020-2021


Facilitator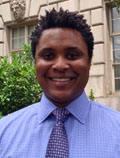 Damon Highsmith '03
Highsmith currently serves as Vice President on the AAGC Board of Directors and is the facilitator of the 2019-20 AAGC Nominating Committee. Highsmith is a project manager at the U.S. Environmental Protection Agency in Washington, DC, where he develops water pollution regulations. He has also been involved in the Deepwater Horizon oil spill recovery. Originally from San Antonio, Texas, Highsmith studied Management and Political Science at Goucher, was a member of the men's soccer team, and studied abroad in Havana, Cuba. Since his graduation, he has also received his Master's degree in Environmental Science and Policy from The Johns Hopkins University.
Members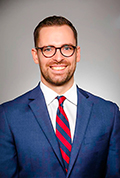 Andrew Deal '14
Deal is an Associate Director of Development at the Perelman School of Medicine at the University of Pennsylvania where he fundraises to support physician research, clinical care, and patient support funds for the Department of Emergency Medicine and the Penn Transplant Institute, amongst other priorities. In his spare time, he is a wedding photographer and enjoys competing in Spartan Races and doing Crossfit. Coming to Goucher from the great state of Maine, he studied Political Science and Business Management. He proudly served as an Orientation Committee Member, a Goucher Vagabond, At-Large Student Representative, Treasurer for the Class of 2014, and co-chaired Gophers for Goucher, the volunteer student philanthropic committee. Above all, he made the Goucher community smoothies and mozzarella sticks during his time as a manager at the Gopher Hole.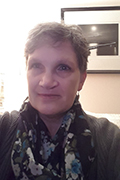 Margaret Drake '79
Drake is the legal assistant for the Office of the Attorney General assigned to support the Maryland Department of Planning. Directly after graduating from Goucher in 1979 Drake spent a decade involved in retail sales while also pursuing volunteer work with FISH of Laurel at Elizabeth House, a meal kitchen, and the Anne Arundel County Adult Public Guardianship Review Board. While obtaining her paralegal certification Drake found a job with the AG's Office of the Department of Housing and Community Development and transferred from there to the Department of Planning in 2006. A combined BA in English and Religion, with a minor in Art has proved remarkably useful, whether drafting or editing documents, or reviewing real estate documents, primarily for the Maryland Historical Trust, an agency housed within the Department of Planning.

Celena Dyal '17
Dyal graduated from Goucher in 2017 with a degree in Chemistry. During her time at Goucher she served on the Judicial Board, Smoke Free Campus Initiative, learned German, and was a dedicated student worker in the box office. After graduating from Goucher, Dyal completed a year of service as an AmeriCorps member with City Year Los Angeles serving as a tutor and mentor at one of the most at-need high schools in Los Angeles. Dyal is currently a law student at the University of Maryland Francis King Carey School of Law, where she is a staff editor on the Journal of Business and Technology Law, a member of the Alternate Dispute Resolution team, and has served as the President of the Asian Pacific American Law Student Association.

Auni Husted Gelles '10
Gelles graduated from Goucher with a Bachelor of Arts in Anthropology/Sociology in 2010. During her time at Goucher she served as editor of the Quindecim student newspaper and studied abroad in Copenhagen and South Africa. She holds a Master of Arts degree in Historical Studies degree from UMBC and works in the field of public history, currently at the Baltimore Museum of Industry. Auni lives in the city with her husband Tim, Goucher class of 2008, son Edison, and dog Satchel.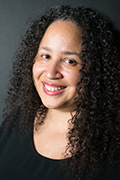 Lawana Holland-Moore, MAHP '16
Lawana Holland-Moore is the Program Assistant for the National Trust for Historic Preservation's African American Cultural Heritage Action Fund, a multiyear initiative dedicated to elevating the stories and places of African American activism and achievement. The National Trust's 2014 Colodny Scholar, Holland-Moore holds a BA in Journalism and History from The George Washington University and a MA in Historic Preservation from Goucher College. While at Goucher, Holland-Moore was a Researcher at the White House Historical Association and served on the National Trust's Diversity and Inclusion group representing Decatur House. Holland-Moore also acts as the Office Manager for the Greenbelt Museum and is a member of the Landmarks Committee of the DC Preservation League. She lives in Bowie, MD with her husband and two sons.

Rebecca Schwartz '08
Before graduating from Goucher in 2008 with a major in Psychology, Schwartz met some of her best friends during her first week of college through SERVE's (students engaged in responsible volunteer experiences) Early Immersion Program with Habitat for Humanity. During her time at Goucher, she served as the Chair of the Student Action Committee, Academic Honor Board and as Community Assistant. Schwartz also participated in an intensive course abroad in South Africa that studied social policy through the lens of the HIV crisis. She has since earned her Doctorate in Psychology from the University of Denver. Schwartz is currently a Clinical Psychologist working with college students in Raleigh, North Carolina.
Jessica Solomon '18

Solomon is the Executive Assistant at auticon US. Originally from Pennsylvania, she currently lives in Southern California. She graduated from Goucher in 2018 with a Bachelor of Arts in Media and Communications. While at Goucher she was on the Board of Trustees as a student member, an Admissions Ambassador for three years, and co-founder of the ADA Committee. She loved Goucher and has met some of her best friends there.