AAGC Nominating Committee
2018-2019


Facilitator

Jay Gilman '09
Gilman currently serves as Vice President on the AAGC Board of Directors and is the facilitator of the 2018-19 AAGC Nominating Committee. Gilman was an interdisciplinary major at Goucher, studying theatre, anthropology, education, and arts administration, now serving as Artistic Director of Minnesota Fringe in Minneapolis-Saint Paul. While at Goucher, Gilman was actively involved in Red Hot Blue, sparking a continued passion in the intersection of civic impact and the performing arts. He also holds a M.Sc. in Nonprofit Leadership from the University of Pennsylvania. His sister Laura Gilman, also a Goucher alumna from the Class of 2007, was a sociology/anthropology major, served as a Hillel president, and currently works for Jewish Family Services in their hometown, Kansas City.
Members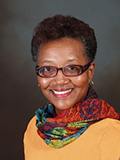 Uneeda Brewer '70
Brewer graduated from Goucher in 1970 with B.A. in American Studies. Immediately after graduation she worked as a social work assistant for Baltimore City Child Protection Services, and after three years, enrolled in Atlanta University's School of Social Work, obtaining a Master of Social Work (MSW) degree. Upon graduating in 1975, Brewer was employed as a research associate, identifying the cultural continuity of peoples from the African continent who were enslaved. Based on the study's findings, she co-designed a human behavior course which she taught at the School of Social Work. Brewer then made the transition to the for-profit sector. She worked for 17 years at Johnson and Johnson, first as a Human Resources generalist, then in the corporate change management group, and eventually managing a global executive education program and corporate online 360-degree feedback process, before retiring in 2008 to launch her own coaching & consulting practice in Lakewood Ranch, FL. Since 2008, Brewer has coached numerous women executives. She is also a literacy tutor with the Manatee, FL Literacy Council and a student mentor for the Manatee County Take Stock in Children program. Brewer is a lifelong Presbyterian, dedicated aunt, budding family historian, and most recently, a passionate student of ballroom dancing. Brewer resides in Bradenton, Florida.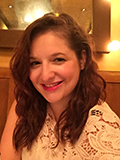 Hilary Davis '10
Davis graduated from Goucher as a psychology major with a minor in history. She studied abroad twice during her time at Goucher: in Spring 2008, she studied with DIS Copenhagen; and in January 2010, she participated in a Jane Austen course in Southern England. While at Goucher, she was a leading member of Admissions ambassadors and participated in the Music department's musicals. She worked also as an admissions counselor's assistant for three years. Davis earned a Masters of Arts in General Education from Bank Street College of Education in 2013, and is dual certified in Literacy and General Education. She currently works as a third grade teacher at Hannah Senesh Community Day School.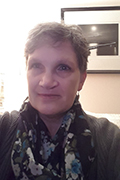 Margaret Drake '79
Drake is the legal assistant for the Office of the Attorney General assigned to support the Maryland Department of Planning. Directly after graduating from Goucher in 1979 Drake spent a decade involved in retail sales while also pursuing volunteer work with FISH of Laurel at Elizabeth House, a meal kitchen, and the Anne Arundel County Adult Public Guardianship Review Board. While obtaining her paralegal certification Drake found a job with the AG's Office of the Department of Housing and Community Development and transferred from there to the Department of Planning in 2006. A combined BA in English and Religion, with a minor in Art has proved remarkably useful, whether drafting or editing documents, or reviewing real estate documents, primarily for the Maryland Historical Trust, an agency housed within the Department of Planning.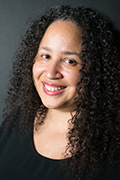 Lawana Holland-Moore MAHP '16
Lawana Holland-Moore is the Program Assistant for the National Trust for Historic Preservation's African American Cultural Heritage Action Fund, a multiyear initiative dedicated to elevating the stories and places of African American activism and achievement. The National Trust's 2014 Colodny Scholar, Holland-Moore holds a BA in Journalism and History from The George Washington University and a MA in Historic Preservation from Goucher College. While at Goucher, Holland-Moore was a Researcher at the White House Historical Association and served on the National Trust's Diversity and Inclusion group representing Decatur House. Holland-Moore also acts as the Office Manager for the Greenbelt Museum and is a member of the Landmarks Committee of the DC Preservation League. She lives in Bowie, MD with her husband and two sons.

David Jadin '10, M.Ed. '12
After graduating with a degree in Communications, Jadin continued his education at Goucher obtaining his M.Ed. in 2012 while working as an Assistant Coach for the Men's Lacrosse team. In his time as an undergrad, Jadin was a Captain of the first Men's Lacrosse Championship team in 2010. That same year he earned All Landmark Conference 1st team honors, was named an USILA Academic All American, and was awarded the Goucher Athletic Department "Coaches" Award. After completing his master's degree and winning another championship as a coach in 2012, Jadin went on to Coach at Division 1 Mercer University for three years. He now resides in Albany, NY with his wife Kristen (Goucher, M.Ed. '12) and their dog Pacer, and works at Albany Law School as Associate Director of Alumni Relations and Annual Giving.

Rebecca Schwartz '08
Before graduating from Goucher in 2008 with a major in Psychology, Schwartz met some of her best friends during her first week of college through SERVE's (students engaged in responsible volunteer experiences) Early Immersion Program with Habitat for Humanity. During her time at Goucher, she served as the Chair of the Student Action Committee, Academic Honor Board and as Community Assistant. Schwartz also participated in an intensive course abroad in South Africa that studied social policy through the lens of the HIV crisis. She has since earned her Doctorate in Psychology from the University of Denver. Schwartz is currently a Clinical Psychologist working with college students in Raleigh, North Carolina.

Jennifer Sparenberg MAHP '16
Sparenberg is the Hazard Mitigation Officer for the Maryland Historical Trust. She is currently developing and implementing MHT's new Cultural Resources Hazard Mitigation Program, aimed at protecting historic places, archaeological sites, and cultural landscapes from the effects of natural hazards and the effects of climate change. Through the program, Sparenberg seeks to raise the awareness of the vulnerability of cultural resources to flooding and other hazards and encourage local governments to include cultural resources in their local hazard mitigation plans and projects. Prior to joining the Maryland Historical Trust, Sparenberg worked in the private sector as an Environmental Planner. Her work focused on hazard mitigation planning and post-disaster recovery planning. Sparenberg holds a Bachelor of Arts in Anthropology from St. Mary's College of Maryland, and a Master of Arts in Historic Preservation from Goucher College.