Public Service Award Committee
Alumnae & Alumni of Goucher College 2023-24 Public Service Award Committee
Senior Alumna Trustee & Committee Chair

Deanna Galer '17
Galer is a nonprofit professional who uses her Goucher B.A. in Sociology & Social Justice to inform all aspects of her work. She remembers so clearly the moment she received the notice of her acceptance and then – the important bit – her financial aid package to attend Goucher. It was the day after the Baltimore Ravens won the Super Bowl in 2013. Galer served on Goucher's Board of Trustees from 2017–2020 as the Recent Graduate Trustee. She is currently the Major Gifts Officer at Community Legal Services, a nonprofit providing civil legal aid to low-income Philadelphians. She lives in West Philadelphia with her partner, Hayim Wolf '14, and way too many craft supplies.
---
Members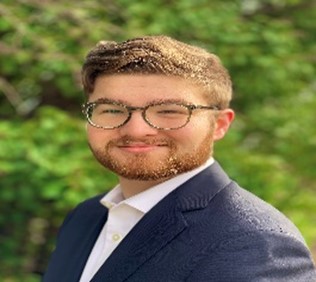 Noah Block '21
Noah Block is a transformative justice advocate who works to expand community-driven approaches that support systems-impacted adults and youth. Noah is the Advocacy Manager at ANCOR, national disability provider association where he develops their national grassroots advocacy strategy, leads their housing policy, and supports ANCOR's Disability Champions Political Action Committee.
Before coming to ANCOR, he worked in a variety of settings, including the National Center for Learning Disabilities, Redwood Community Services, and the California Association of Youth Courts. In all his work, Noah seeks to connect communities' voices to policy outcomes.
Beyond his professional commitments, Noah serves as secretary on the Board of Directors of Youth Transforming Justice, a California-based nonprofit that promotes peer-to-peer trauma-informed restorative justice practices. Additionally, Noah is a board member at the California Association of Youth Courts, a non-profit organization dedicated to supporting youth diversion programs.
Noah holds a degree in Peace Studies and American Studies from Goucher and received the Elizabeth Nuss Emerging Leader Award as a student.
---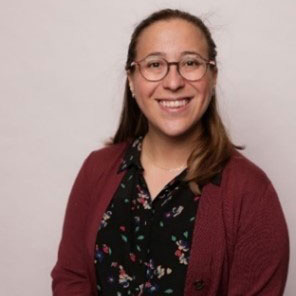 Julia Pollack '07 '21
Julia is the Director, Volunteer Leadership at Combined Jewish Philanthropies (CJP) – the Jewish Federation of Greater Boston. Her focus is on creating a comprehensive leadership development strategy that aids in building a strong pipeline of volunteer leaders for CJP and the community, while also identifying consistent, core leadership competencies needed for available opportunities. Her goal is to ensure that our leaders have a positive experience in their lifetime of volunteering by providing small cohort learning-based programming along with alumni touchpoints that allow for continued leadership engagement. Julia manages the following cohort programs along with other opportunities as they arise: Dewey Stone Kadimah Leadership Program, Women's Philanthropy Leadership Series, Jewish Federations of North America National Young Leadership Cabinet, Leadership Learning Circles, and the Cynthia and Leon Shulman Acharai Leadership Program.
---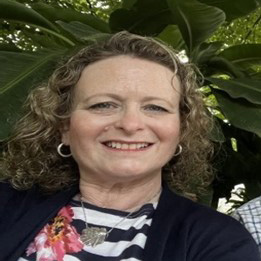 Virginia Verdirame-McMahon '83, P'09
Virginia was a proud public elementary school teacher in Port Washington UFSD in New York for over 20 years. She was a union representative with the Port Washington Teachers Association and the girl's track and field coach at the high school. In addition to her BA in history, she also has an MS in literacy education from Adelphi University and an MS in special education from Long Island University at CW Post. 
She has since retired from teaching and has opened her own business. Virginia has built and is now managing and teaching at her own Stargazer Farm in East Woodstock, Connecticut. She wouldn't be able to do it all without the love, help and guidance of her non-horsey husband, Chris. She has a pony camp and is still educating young children, just with horses and not in the classroom. In her free time, she spends it with her daughter (Claire McMahon Masiello '09) and granddaughter, Lucy. Virginia and Chris also have a love for travelling. 
Virginia is honored to be serving on AAGC Board.
---
Faculty Representative
Jenny Lenkowski, Assistant Professor of Biology
We'd love to hear from you! Contact the committee by emailing michele.ewing@goucher.edu or by filling out a Public Service Award nomination form.