2023 Public Service Award Recipient
Dr. Karen Czarnecki Haynes '68
Congratulations to Dr. Karen Czarnecki Haynes '68 on receiving this year's Elizabeth Statuta Baker '70 Public Service Award.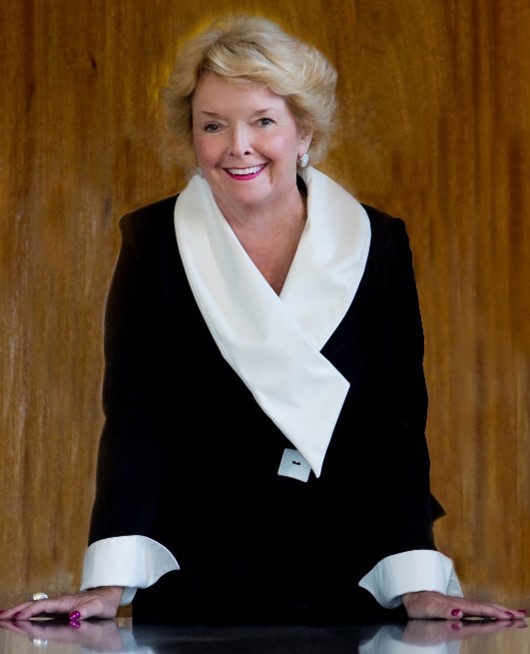 Dr. Karen Haynes has 34 years as a university administrator which includes her 24 years as a university president serving at California State University San Marcos (2004-2019) and the University of Houston-Victoria (1995-2004). Previously she served as Dean, The Graduate School of Social Work, University of Houston for 10 years.
She received commendations for her visionary community engagement strategies and her focus on campus climate and culture during both presidencies. At CSUSM, Dr. Haynes initiated strategic partnerships not only with 11 Chambers of Commerce and 2 Economic Development agencies, but more uniquely with 12 public school districts serving more than 200,000 students, tribal communities, military affiliated organizations, and social service agencies focused on foster youth. These MOUs formalized partnership work aimed at populations often underrepresented in higher education.
A social worker by profession, she also was committed to creating and maintaining an organizational climate within which employees and students could thrive and assured that there were purposive programs that supported this strategic priority. These programs supported and retained talent, kept a focus on morale, and thus contributed to advancing initiatives.
She is viewed as an innovator, remaining forward focused on future workforce needs while serving students in the present. Among these innovative initiatives, the California State University Institute for Palliative Care (a systemwide Institute) is recognized nationally for its focus on retraining the current workforce, educating the future workforce, and providing resource information to communities. The Institute's mission is to improve healthcare options for the growing aging population as well as those with chronic and/or end of life health conditions. This Institute remains the only such higher education institute in the nation and has received a lot of donor support.
Dr. Haynes has had a long professional commitment to helping women advance in higher education. While serving on the American Council on Educations' Commission on Women in the late 1990s, she learned of statewide networks to provide resources, support and networks for women in higher education and was asked by the American Council on Education to become the Presidential sponsor to launch the dormant Texas Network in 2002. Shortly after her arrival in California, she was tapped again by ACE to be the Presidential Sponsor of the Southern California Network, a position she accepted in 2005 and held until 2018.
Dr. Haynes is married to James Mickelson, who is a co-author on a text book. She is the mother of three and grandmother of four. She resides in San Diego County, California.