Our Instructors
We will help you learn to move your body correctly and efficiently to avoid injuries for greater fitness success.
Our instructors are extensively trained and certified by Romana Kryzanowska, Pilates Elder and world-renowned protege of Joseph Pilates, and Sari Mejia Santo, master teacher at Romana's Pilates in New York City. Their goal is to preserve Joseph Pilates' unique system of body conditioning while providing clientele with a safe and effective workout. They will help you learn to move your body correctly and efficiently for greater fitness success and to avoid injury.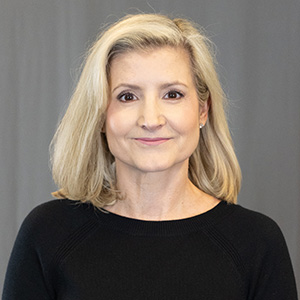 Elizabeth Lowe Ahearn
Founding Director and Certified Instructor
410-337-6399
elizabeth.ahearn@goucher.edu
Elizabeth Lowe Ahearn began her Pilates training as a dance major at SUNY Purchase. After exploring several body therapies, she found that Pilates most deeply aligned with the principles of dance that she was accustom to, including deep core support (centering), alignment, control, precision, and flow of movement. Elizabeth graduated from New York University - Tisch School of the Arts with her BFA and MFA. Soon thereafter she attended the NY Pilates Studio's certification program where she studied closely with Romana Kryzanowka, Carol Dodge, and Sari Mejia Santo receiving her teacher certification from The Pilates Studio®/Authentic Pilates® in New York City in 1994.
The results of Elizabeth's research can be found in the World Book Encyclopedia, Discovering Pure Classical Pilates, and in the Journal of Dance Education in an article titled "The Pilates Method and Ballet Technique-Applications in the Dance Studio." Her most recent work, "The Effects of Pilates Training on The Alignment of the Pelvis in Dancers Ages 17-22" was presented at the Pilates Method Conference in Arizona, the International Association of Dance Medicine and Science in Houston, and was published in the December 2018 Journal of Dance Medicine and Science.

Elizabeth feels fortunate to have the opportunity to discover and learn something about the human anatomy everyday, while making an impact on her student's bodies and lives.

---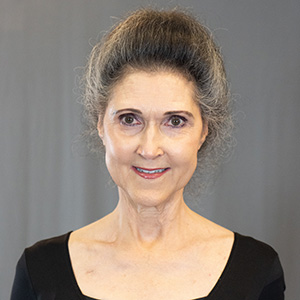 Susan Hankinson
Certified Instructor
susan.hankinson@goucher.edu
Susan pursued a very serious, very intense ballet school training under the tutelage of Yvonne Chouteau and Miguel Terekhov in Oklahoma City, Oklahoma, from the age of 8 thru 18. After the end of her final high school semester, her father took her up to NYC to pursue her ballet studies with Maggie Black.

She returned to Oklahoma City in 1975 to join Ballet Oklahoma and work as a company member and faculty teacher for the School of Ballet Oklahoma until December of 1980.
While living in Dallas, Texas, Susan began taking weekly Pilates lessons with Colleen Glenn. She was inspired by The Pilates Method of Body Conditioning and decided to pursue Pilates training as a career path.

Susan always wanted to learn from the person who learned from Joseph Pilates himself. Her dream was fulfilled when she was accepted as an independent study at Drago's Gym in NYC in 2001. On September 1, 2001, she started her third career path with Romana Kryzanowska. On 9/11, she was in the studio with Romana. Susan and Romana had a common bond of friendship...Yvonne Chouteau was Romana's best friend as a very young ballerina. Yvonne was also a pupil of Joseph Pilates himself.

Susan was certified by The Pilates Studio®/Authentic Pilates® in New York City in March, 2002. She has been teaching in different studios in Dallas, Texas, up until her recent relocation to Towson, Maryland in 2013.
---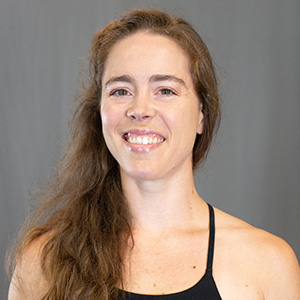 Stephanie Lawson
Director, Instructor, and Level IV Romana's Pilates Teacher Trainer
stephanie.lawson@goucher.edu
Stephanie Lawson 06' is from Middlesex, VT and began practicing Pilates while recovering from ACL/meniscal surgery. She was a dancer who was eager to recover as quickly as possible, so she began using Pilates as a form of rehabilitation. Stephanie feels the longer she practices Pilates, the more fulfilling it becomes. She believes Pilates can be very powerful and loves to watch how it benefits any and everybody that puts the mind and the body together with control. As the director of the Pilates Center at Goucher, Stephanie is proud of her extensively trained instructors who truly care about the Pilates method and about sharing Joseph Pilates' work.
---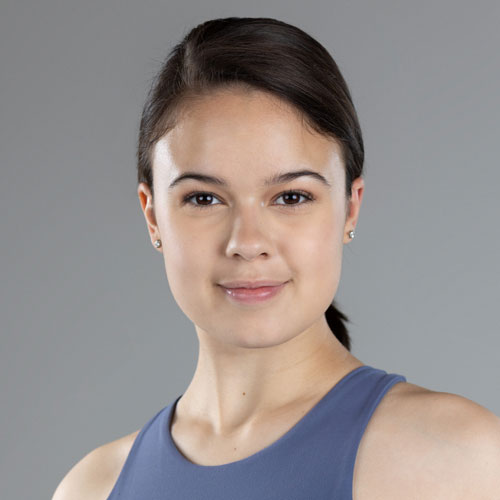 Charlotte Willis
Certified Instructor
charlotte.willis@goucher.edu
Charlotte Willis is from Cranford, NJ and graduated from Goucher in 2023. She began practicing Pilates as a dance major at Goucher. After noticing how much Pilates benefited her dance training and overall wellness, she decided to pursue certification. She began her certification at Goucher during her senior year and was fortunate enough to be able to finish her certification at LifeSpan Pilates in New York City under the direction of Cynthia Shipley. While in New York City, she was able to learn from a variety of different Romana's Pilates instructors from all over the world.
Charlotte feels very privileged to be able to help people better their health and quality of life. She loves connecting with her clients and helping them learn how Pilates will benefit their everyday lives.
---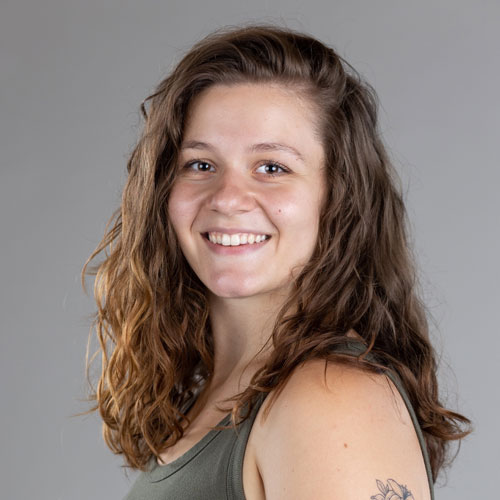 Dana Kouba
Certified Instructor
dana.kouba@goucher.edu
Dana Kouba, originally from Portland, Maine, is a recent graduate of Goucher College. During her time as a Dance Major at Goucher, she fell in love with learning about the human body; how the body moves, why the body moves, and how we can use movement to heal the body. Through this curiosity, she found Pilates. She began studying Pilates as a student with Elizabeth Lowe Ahearn, and then with Stephanie Lawson. Once she began the Romana's Pilates Teacher Training program she also studied under Nancy-Jean McNamara, Cynthia Shipley, Daria Pace, and Sari Mejia Santo. Dana is now a certified instructor.
Through her work as an instructor at the Pilates center at Goucher she enjoys helping people find their power and confidence by connecting the mind to the body and by achieving a balance of flexibility, strength, and control. This awareness, balance, and control ultimately keeps people moving safely, efficiently, and for a long time. Dana is also a Physical Therapy technician; she is constantly learning through this work how the body is designed to move and how movement can safely be used as medicine for the body.
Dana feels fortunate that she works in two settings where she can connect with people, learn about the human body, and use what she learns every day to improve upon her teaching.
---