April 20, 2018
2018 AAGC Annual Meeting
Dear Goucher Alumnae/i,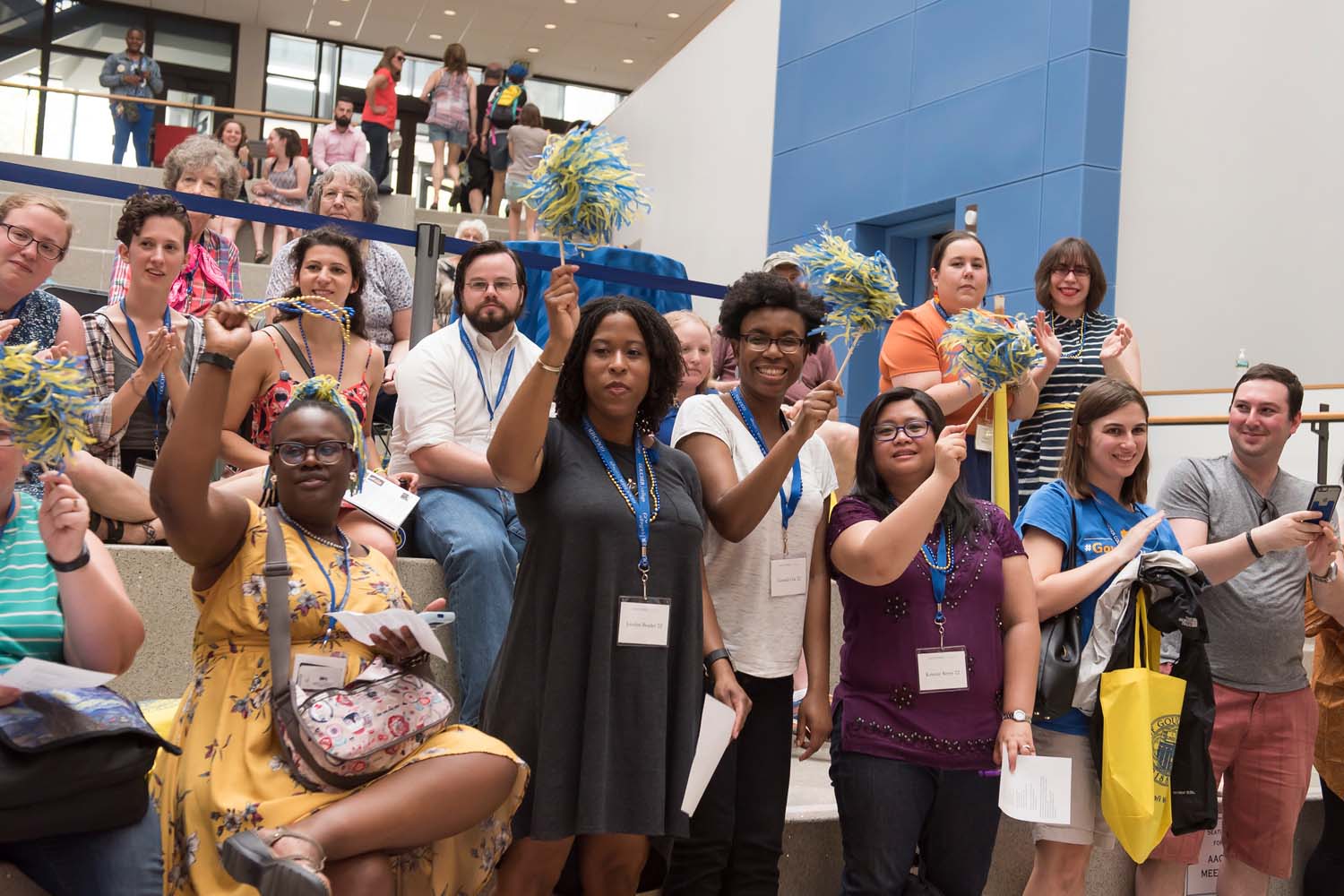 Alumnae/i Weekend 2018 is upon us and we can't wait to welcome hundreds of alumnae/i and friends back to campus. After this long winter, the trees and flowers are starting to bloom and the sun is shining on the Alumnae/i House!
I have the joy and honor of working closely with the AAGC Board of Directors to plan the AAGC Annual Meeting. Part business, part information, and lots of fun, the annual meeting is a time for the alumnae/i community to gather, to celebrate Goucher's successes, and to enjoy each other's company.
I hope you will join me and your fellow alumnae/i for this year's Annual Meeting on Saturday, April 28 at 3:30 p.m. in the Athenaeum. The meeting will include a vote on constitutional amendments, voting in our new slate of board and committee members, and hearing from our Excellence in Public Service Award recipient, Claudia Robins Whitman '63. We will also recognize our class reunion award recipients and listen to President Bowen give his annual Presidential Update to the alumnae/i community, where alumnae/i can hear about the state of the college, the launch of our [UNDAUNTED] campaign, and President Bowen's continued vision for Goucher.
I hope to see you over the weekend! For those who can't be here, please take a closer look at our alumnae/i website, the [UNDAUNTED] campaign website, and consider sharing your own [UNDAUNTED] story!
Sincerely,
Jen
Jennifer Pawlo-Johnstone
Executive Director of Alumnae/i Engagement