AAGC Slate
The slate of incoming AAGC directors and committee members was approved at the Annual Meeting on April 28, 2018. The following alumnae/i leaders will begin new terms and/or positions July 1, 2018.
BOARD OF DIRECTORS (3-year terms)

Joey Fink '15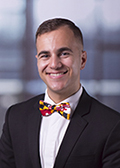 Minneapolis, MN │ Goucher Major: Economics
As Regional Sales Director with Lincoln Financial, Fink has recently relocated to Minneapolis, MN after 3 years in Philadelphia, PA. He educates financial advisors and their clients on strategies to protect their wealth from the costs of extended health care in retirement. As a Goucher Legacy (Julie Fink '09), Fink followed in his sister's "hoof steps" as captain of Goucher's nationally ranked equestrian team. Since graduation, Fink served as the 2015 Recent Graduate Trustee. After rolling off the board, he looks forward giving back to Goucher as a member of the Undaunted Capital Campaign committee and as a new addition to the AAGC board.

Gretchen Gilliland '03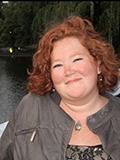 Denver, CO │Goucher Major: Psychology
A recipient of the Jennifer Mitchell Reed Young Alumnae Award, Gretchen graduated in 2003 with a BA in Psychology and minor in Art. She earned her MA in Higher Education Philanthropy from Regis College and has been in Denver for the past ten years. Since graduating, Gretchen has worked with a number of universities and nonprofits in fundraising and development, utilizing skills she learned as a student while working in Goucher Phonathon at the Alumnae/i House, and as an active member of the SGA exec team. She is currently Director of Major Gifts for the Colorado School of Mines and volunteers regularly in the Denver community around human services.
Caroline Leipf MAAA '16
Evesham, NJ │Goucher Master of Arts: Arts Administration
Bio Coming Soon!!!
Luke Morgan '00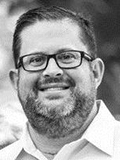 Edgewater, MD │Goucher Major: Biological Sciences
A Marvin Perry Scholarship recipient, Morgan earned his Biological Sciences Degree and Chemistry Minor in 2000. While at Goucher Morgan was involved with many campus activities. He is most proud of his two years on the Men's Tennis team, his time spent as House Council Chairman, and as a member of the Student Government Executive Board. He went on to receive his Doctor of Dental Surgery from the University Of Maryland in 2004. He received the Student Leadership Award from both the Maryland State and American Dental Association. After dental school he completed a General Practice Residency program at the Washington, D.C. Veterans Affairs Medical Center and an oral surgery rotation at the Washington Hospital Center Department of Oral Surgery.
After training, Morgan returned to work in St. Mary's County, MD, where he grew up. He is the second generation owner of Luke M. Morgan, DDS & Associates. He believes strongly in giving back to the community and his office has an integral role in Mission of Mercy Dental clinics (MOM) in Southern Maryland. Recently Dr. Morgan's office became the facility dentist at the Charlotte Hall Veterans Home, Maryland's only nursing and assisted living facility for veterans. Providing dental care for aging veterans has become a passion of his and has led him to advocate with local and state governments for dental care and education for the aging and geriatric population. Morgan is proud to be married to a fellow Goucher graduate, Lindsay (Kipphut) Morgan '01, M.Ed. '06. They have two daughters, Julia and Anna, and reside in Edgewater, MD.
ALUMNA/US TRUSTEE (3-year term)

Jocelyn Reader '02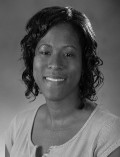 Baltimore, MD │ Goucher Major: Biological Sciences
A Biological Sciences major at Goucher, Reader was awarded the Ann M. Lacy Award in Genetics and is a member of Phi Beta Kappa. She received her doctorate in human genetics in 2009 from the University of Maryland School of Medicine. She was recently promoted to research associate in the Division of Gynecologic Oncology in the Department of Obstetrics, Gynecologic and Reproductive Medicine at the University of Maryland School of Medicine. Reader is also on the executive board for the Baltimore chapter of the Association for Women in Science (AWIS).


NOMINATING COMMITTEE (3-year terms)

Margaret Drake-Aha '79
Annapolis, MD │Goucher Major: English
Bio Coming Soon!!!
Lawana Holland-Moore MAHP '16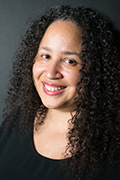 Bowie, MD │Goucher Master of Arts: Historic Preservation
Lawana Holland-Moore is the Program Assistant for the National Trust for Historic Preservation's African American Cultural Heritage Action Fund, a multiyear initiative dedicated to elevating the stories and places of African American activism and achievement. The National Trust's 2014 Colodny Scholar, Holland-Moore holds a BA in Journalism and History from The George Washington University and a MA in Historic Preservation from Goucher College. While at Goucher, Holland-Moore was a Researcher at the White House Historical Association and served on the National Trust's Diversity and Inclusion group representing Decatur House. Holland-Moore also acts as the Office Manager for the Greenbelt Museum and is a member of the Landmarks Committee of the DC Preservation League. She lives in Bowie, MD with her husband and two sons.
Rebecca Schwartz '08


Raleigh, NC │Goucher Major: Psychology
Before graduating from Goucher in 2008 with a major in Psychology, Schwartz met some of her best friends during her first week of college through SERVE's (students engaged in responsible volunteer experiences) Early Immersion Program with Habitat for Humanity. During her time at Goucher, she served as the Chair of the Student Action Committee, Academic Honor Board and as Community Assistant. Schwartz also participated in an intensive course abroad in South Africa that studied social policy through the lens of the HIV crisis. She has since earned her Doctorate in Psychology from the University of Denver. Schwartz is currently a Clinical Psychologist working with college students in Raleigh, North Carolina.