Biography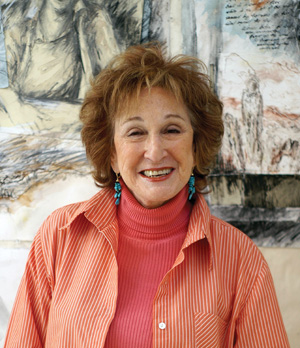 A Baltimore-born artist, teacher, lecturer, author, and illustrator, Nancy Patz has dedicated her professional life to writing, entertaining, inspiring, and educating young minds. Her numerous popular books for children are distinguished by rhythmic text and rich illustrations.
Patz, who began writing poetry at a young age, attended Goucher College en route to earning a B.A. degree from Stanford University and eventually turned her attention to writing children's books.
Patz regularly lectures and conducts workshops about the writing and illustration of her books. She has taught children as a resident scholar at the Smithsonian Institution in Washington, DC, and other institutions, and she has made many visits to schools and community centers, as well as frequent appearances on TV's Romper Room. Many schools have developed reading programs around her books.
Patz's works have been well-received and honored with many awards, including the Sydney Taylor Award of the Association of Jewish Libraries for Who Was the Woman Who Wore the Hat?, the Bulletin Blue Ribbon Book Award from the Center for Children's Books, the Gold Star Award from the Fund for Educational Excellence, and several Parents' Choice Awards.