Faculty
The faculty who will guide you through the curriculum at Goucher are not just professors, and they're not just at Goucher. They are distinguished leaders in their fields. They bring a depth of practical experience that is invaluable to students.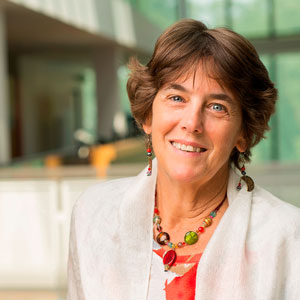 Amy Skillman
Academic Director
Phone: 410-337-6415
Email: Amy.Skillman@goucher.edu
Amy Skillman works at the intersection of culture and tension, where paying attention to culture can serve to mediate social change. She advises artists and community-based organizations on the implementation of programs that honor and conserve cultural traditions, guides them to potential resources, and develops programs to help build their capacity to sustain these initiatives. Her work has included an oral history/leadership empowerment initiative with immigrant and refugee women in Central Pennsylvania, a Grammy-nominated recording of Old Time fiddlers in Missouri, and a yearlong arts residency with alternative education high school students rooted in the ethnography of their lives. Skillman recently curated a major traveling exhibition that examines the role of folk arts as a catalyst for activism in communities throughout Pennsylvania.
M.A. in Folklore and Folklife, University of California-Los Angeles
B.A. in Cultural Minorities and the Immigrant Experience, St. Lawrence University
---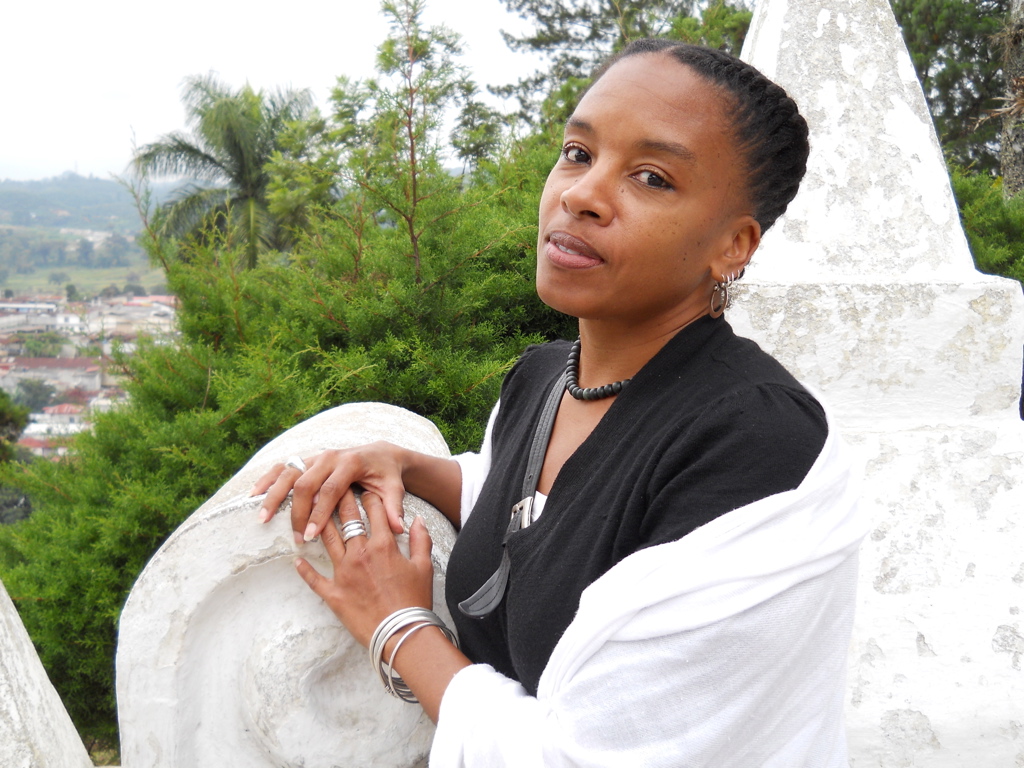 Michelle Banks
Adjunct Lecturer
Michelle Banks is a cultural worker from Washington, DC. A 2012 graduate of the M.A.C.S. program, she is a PhD candidate in Sustainability Education at Prescott College where she is also an associate faculty member. A transient resident of San Cristóbal Verapaz, Guatemala, Michelle's dissertation research explores the nexus of violence and placemaking in post-conflict Guatemala. Her research disciplines include historical memory, biocultural diversity, critical place inquiry, and epistemicide.
M.A. Cultural Sustainability, Goucher College
B.A. Cultural Studies, Union Institute & University (Vermont College)
---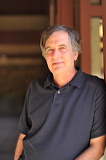 Robert Baron
Adjunct Lecturer
Robert Baron is the founding director of the Folk Arts Program of the New York State Council on the Arts (NYSCA) , where he also directs the Music Program. Prior to working at NYSCA, Baron was a museum educator at the Brooklyn Museum, where he developed interpretive programming and produced a festival of New York Haitian traditions for a Haitian art exhibition. He has been a Fulbright Senior Specialist in Finland, the Philippines and Slovenia, a Smithsonian Museum Practice Fellow, and Non-Resident Fellow of the W.E.B. Du Bois Institute for African-American Research at Harvard University. Baron is a Fellow of the American Folklore Society and received its Benjamin A. Botkin award for significant lifetime achievement in public folklore. His research interests include public folklore, cultural policy, heritage studies, creolization and museum studies. His publications include Public Folklore, edited with Nick Spitzer; Creolization as Cultural Creativity, edited with Ana Cara; and articles in Curator, International Journal of Heritage Studies, Journal of American Folklore, Western Folklore and the Journal of Folklore Research.
Ph.D. in Folklore and Folklife, University of Pennsylvania.
M.A. in Folklore and Folklife, University of Pennsylvania
A.B. in Anthropology, University of Chicago
---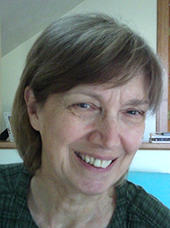 Mary Briggs
Adjunct Lecturer
Mary Briggs is an independent cultural worker living in southwestern Pennsylvania. Until 2012 she held the position of Director of Cultural Development at the Cultural Affairs Division of Arlington County, Virginia where, in 1999, she introduced folk and traditional arts programming within the county. The initiative included field research, public programs, and systematized services to ethnically and culturally diverse traditional artists and communities. She has a personal interest in topics related to the Appalachian region and sense of place, is a moderately good fiddler, and is active in promoting local art and culture as a strategy for social and economic change. She is currently contracted by Rivers of Steel National Heritage Area, an organization that works to document and preserve the cultural heritage of southwestern Pennsylvania.
---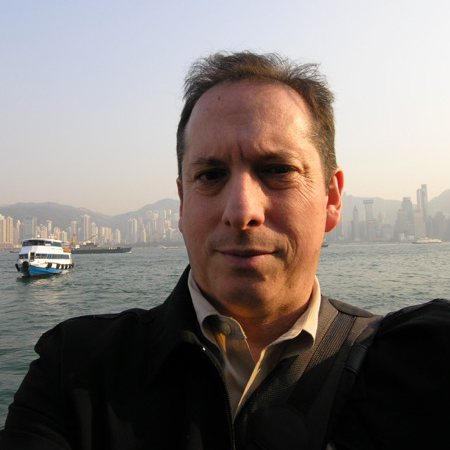 Barry Dornfeld
Adjunct Lecturer
Barry Dornfield is a Principal at CFAR, a management consulting firm in Philadelphia, a documentary filmmaker, a media researcher, and an educator. His documentary work includes: "Eatala: A Life in Klezmer," co-produced with the Philadelphia Folklore Project and broadcast in Philadelphia; "LaVaughn Robinson: Dancing History;" "Gandy Dancers," portraying the expressive culture and history of African-American railroad workers in the US; "Look Forward and Carry on the Past: Stories from Philadelphia's Chinatown;" "Powerhouse for God" and "Plenty of Good Women Dancers: African-American Women Hoofers in Philadelphia." Dornfeld recently co-authored The Moment You Can't Ignore: When Big Trouble Leads to a Great Future, with Mal O'Connor (Public Affairs 2014). He has taught at New York University and chaired the Communication Department at the University of the Arts, Philadelphia.
Ph.D., Annenberg School for Communication
B.A., Tufts University
---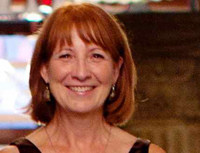 Susan Eleuterio
Adjunct Lecturer
Susan Eleuterio has conducted fieldwork and developed public programs including exhibits, performances, folk arts education workshops and residencies in schools, and professional development programs for teachers, students, adults, and artists for schools, museums, arts education agencies and arts organizations across the United States. She is the author of Irish American Material Culture: A Directory of Collections, Sites and Festivals in the United States and Canada (Greenwood Press: 1988) as well as essays in The Encyclopedia of Chicago History, the Encyclopedia of American Folklore and the Encyclopedia of Women's Folklore and Folklife. She formerly served as the Director of Ethnic and Folk Arts, Literature and Presenters Programs for the Illinois Arts Council and as the Registrar and Collections Manager at the Museum of Science and Industry.
M.A. in American Folk Culture, SUNY
B.A. in English/Education, University of Delaware
---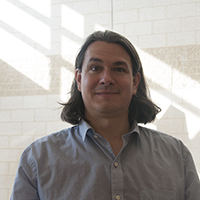 Robert Forloney
Adjunct Lecturer
Robert Forloney is currently the Director of Center for Chesapeake Studies at the Chesapeake Bay Maritime Museum where he oversees interpretative, academic and exhibition programs. He has worked in the field for almost twenty years- as a teacher for the New York City Museum School as well as an educator, administrator and consultant at institutions such as the Brooklyn Museum of Art, the Museum of the City of New York, the Morgan Library, American Museum of Natural History, the Museum of Modern Art and the South Street Seaport Museum. He currently serves on several grant review panels and as a Board Member for organizations including the Maryland State Arts Council, Stories of the Chesapeake, and Talbot County Arts Council. He received his undergraduate degree from the New School for Social Research, his teaching certification from Bank Street College of Education and a Masters in Humanities and Social Thought from New York University.
---
Heather Gerhart
Adjunct Lecturer
Heather Gerhart '17 is a graduate of the M.A.C.S. program. Her work explores digital storytelling as a method to complement traditional cultural documentation, as well as a model for cultural work practice that involves community members as partners in knowledge production. Heather was awarded the 2017 Rory Turner Prize in Cultural Sustainability for her capstone research.
Heather trained in digital storytelling facilitation and has worked as a co-facilitator for several StoryCenter workshops involving community- and capacity-building with diverse groups, including HIV-positive women and their case workers, transgender men and women, and Native health educators, among others. In addition, Heather is an independent consultant with Saving What Matters, an international heritage preservation collaboration (St. Michaels, MD/Bosnia & Herzegovina) that is funded in part by the U.S. Department of State's Communities Connecting HeritageSM Program. The project, which involves Goucher College students in documenting maritime heritage through digital stories, has been awarded the 2018 Best New Heritage Initiative by the Lower Eastern Shore Heritage Council.
M.A. in Cultural Sustainability, Goucher College
B.A. in Anthropology, University of Colorado at Colorado Springs
---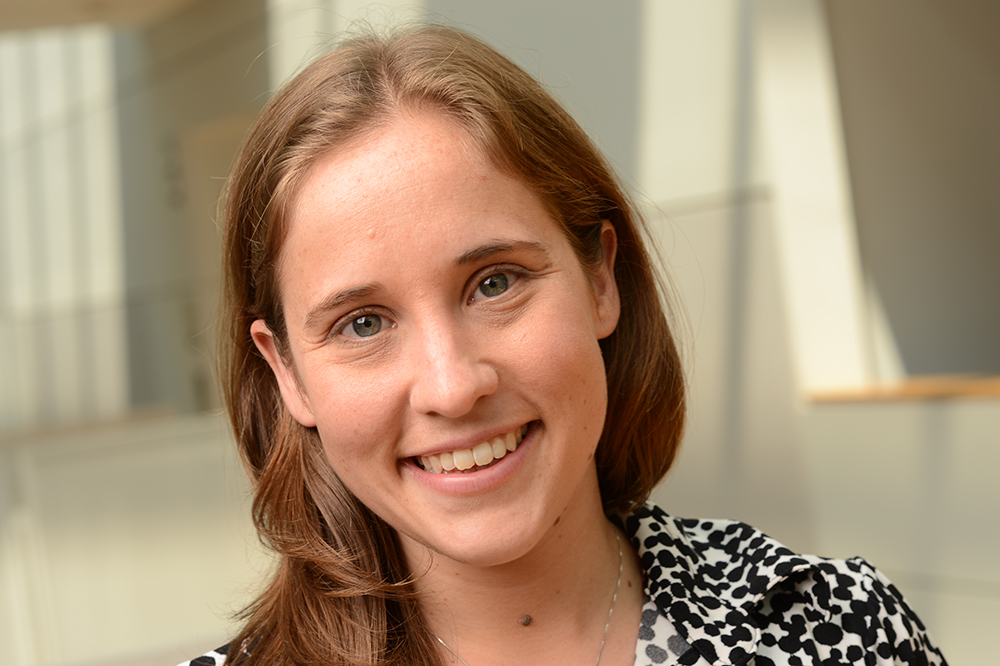 Rebecca Hill
Adjunct Lecturer
Dr. Hill currently serves as the Coordinator of Community and Economic Assistance with the Department of Agriculture and Resource Economics at Colorado State University, and has experience working in economic and community development both domestically and internationally. She serves on the City of Fort Collins Water Board, where she is the chair of the Legislative, Finance and Liaison Committee. In Panama, Dr. Hill has worked with a local organization promoting sustainable ecotourism and has worked with women's rights groups on reservations and in Kenya.
Ph.D. in Agricultural and Natural Resource Economics, Colorado State University
B.S. in Agricultural Business, Colorado State University
---
Mary Hufford
Adjunct Lecturer
Folklorist and independent scholar Mary Hufford has worked over the past three decades in both government and academic settings and is currently a Fellow of the American Folklore Society and a Guggenheim Fellow. Her scholarship, teaching, and writing have centered on the interrelations of social, ecological, and cultural systems, and the formation of democratic public space through community-based, participatory research. As folklife specialist at the American Folklife Center, Library of Congress, she led regional team fieldwork projects in the New Jersey Pine Barrens and the southern West Virginia coalfields. She has served on the faculty of folklore and folklife and directed the Center for Folklore and Ethnography at the University of Pennsylvania.
---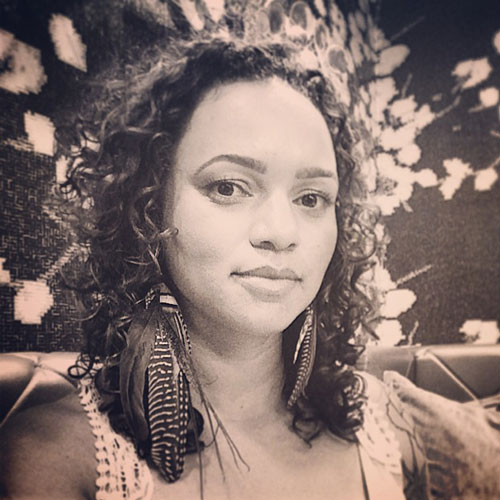 Roxanne Kymaani
Adjunct Lecturer
Dr. Roxanne Kymaani is a life transformation strategist and owner of Kymaani Catalyst Consulting. She works in the development and implementation of transformation initiatives for both individuals and organizations. She uses her expertise in dialogue, identity construction, and group relations to successfully lead in diverse and challenging environments while gaining and maintaining the trust of those she engages with. She specializes in identity construction, dialogue facilitation, leadership development, diversity, inclusion, and equity, emphasizing self-awareness, empathy, authenticity, and collective discovery. She works with clients on who they are "being" as a way of developing a new relationship with themselves that offers a new dialogue for how to view and experience the world from a place of love and authenticity. She currently teaches at National University in the Master of Science in Organizational Leadership, Goucher College's Master of Arts in Cultural Sustainability and Master of Arts in Management, and RISE San Diego's Urban Leadership Development Program. Roxanne is a board of trustee member for the Tariq Khamisa Foundation and serves as the Chair for the Board Development Committee and Programs Committee.
Ph.D. in Leadership Studies, University of San Diego
M.S. in Leadership Studies, National University
B.A. in History, University of California-San Diego
Life Coach Training Program, Accomplishment Coaching
---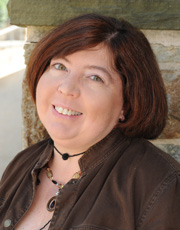 Patricia Lambert
Adjunct Lecturer
Ms. Lambert is an independent consultant and works with Principal, RC&D Management, Bel Air, MD, consulting experts in finance and general management. She has a special interest in human capital management, technology and business planning, forecasting and strategic planning, pricing strategies, business process definition and implementation, and contract management and negotiation.
M.S. in Management Information Systems, Florida Institute of Technology
B.S. in Accounting, University of Baltimore
---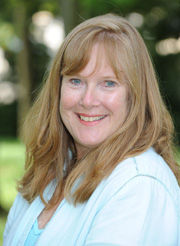 Melissa McLoud
Adjunct Lecturer
Dr. McLoud is a public historian and interpretive consultant who has worked for thirty years in museum interpretive planning, exhibition, and program development in Washington D.C and on Maryland's Eastern Shore. Most recently she developed and directed the Center for Chesapeake Studies and specializes in the relationship between nature and culture on the Chesapeake Bay. Her areas of expertise include interpretive planning, public history, American landscape, and architectural history, and exhibit development. She has worked in numerous museum settings as well as at the National Endowment for the Humanities, the Smithsonian's National Museum of American History, and the National Building Museum, and is extensively experienced in outreach, education, exhibits, and program creation.
Ph.D. in American Studies, George Washington University
B.A. in American History, Brown University
---
Rita Moonsammy
Adjunct Lecturer
Dr. Rita Moonsammy has been conducting research, teaching, and developing programs for the support of traditional culture for 30 years. While serving as the state's Folk Arts Coordinator at the New Jersey State Council on the Arts, she was responsible for creating a multifaceted program to work with artists and communities in sustaining their culture. Her public programming has included exhibits, films ("The Seabright Skiff," "Pinelands Sketches," " Schooners on the Bay"), books (Pinelands Folklife, Passing It On), articles, workshops, conferences, festivals, teacher education, curriculum development, and community cultural planning. Her research interests include semiotics, metaphor and material culture, occupational folklife, food studies, folk art, and narrative.
Ph.D., University of Pennsylvania
---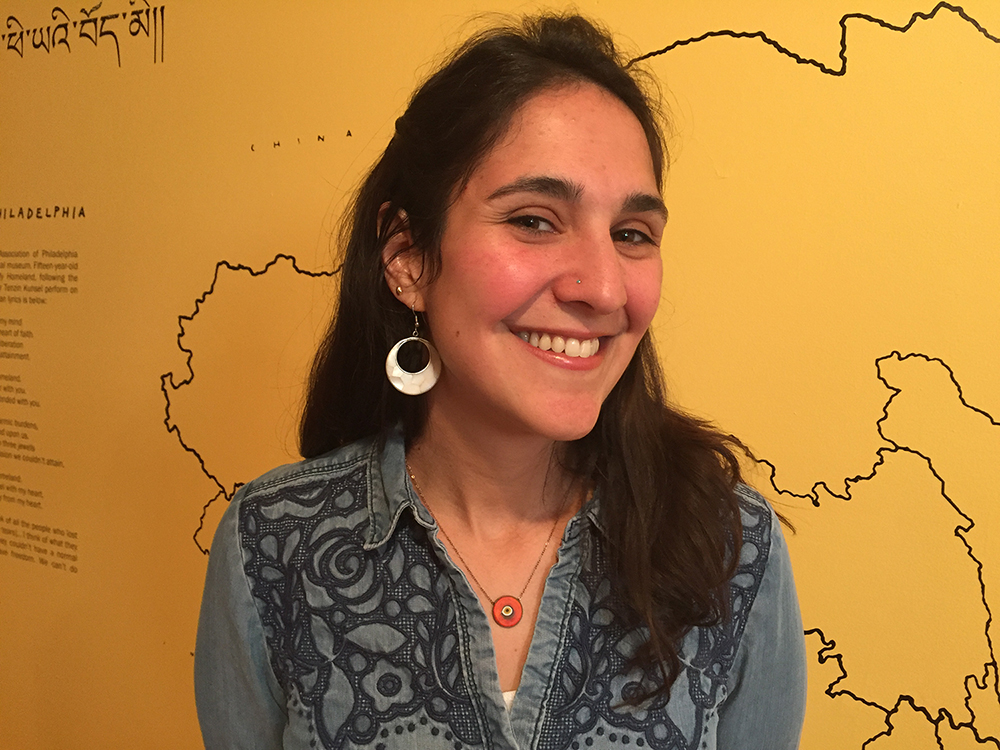 Selina Morales
Adjunct Lecturer
Selina Morales is the Director of the Philadelphia Folklore Project (PFP) where she tends the mission and vision of the organization. Selina completed her M.A. in Folklore at Indiana University Bloomington (IU). She has completed course work and exams towards a Ph.D., also at IU. Selina holds a B.A. in Anthropology from Oberlin College. Before joining PFP, Selina worked at Traditional Arts Indiana, Indiana's statewide folklife organization, where she conducted folklife research, developed public programs, and curated and coordinated exhibitions. She served as a guest curator at the Mathers Museum of World Cultures where she curated Botanica: A Pharmacy for the Soul, an innovative installation drawing on a 163-piece ethnographic collection documenting Botanica practices in the United States. Selina has been an invited speaker in University and community settings on social justice and folklore, public interest folklore, Latino folklore, folklore and education and other topics. Areas of expertise include: Public folklore theory and practice, urban folklore, Latino folklore, and folk healing and belief.
M.A. in Folklore, Indiana University-Bloomington
B.A. in Anthropology, Oberlin College
---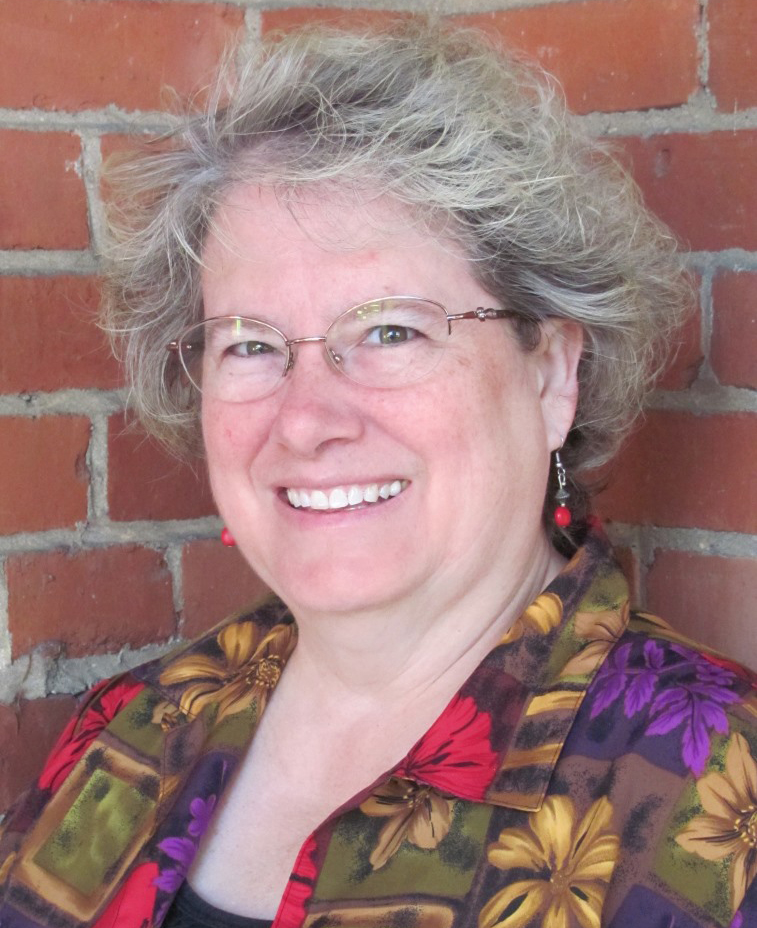 Anna Ralph
Adjunct Lecturer
Anna Ralph is a 2013 graduate of the M.A.C.S. program. More than two decades spent in leadership as a pastoral couple, along with years invested in leadership development in Ethiopia and Haiti, have cultivated a deep interest in the intersection of culture and spirituality. Her thesis explored the historic role of missionaries in culture change and sustainability and culminated in a set of best practices for the emerging field of cultural sustainability. As part of the M.A.C.S. faculty, she developed and teaches a course on culture, spirituality, and sustainability. Passionate about promoting spiritual and emotional wellbeing, Anna has done extensive work in the area of trauma healing in the U.S. and abroad. She previously received her MA and BA in historic Clothing and Textiles from the University of Akron (OH). Anna lives with her husband and son near her daughters and grandchildren in southeast PA.
M.A. in Cultural Sustainability, Goucher College
M.A. in Historic Clothing and Textiles, University of Akron
B.A. in Historic Clothing and Textiles, University of Akron
---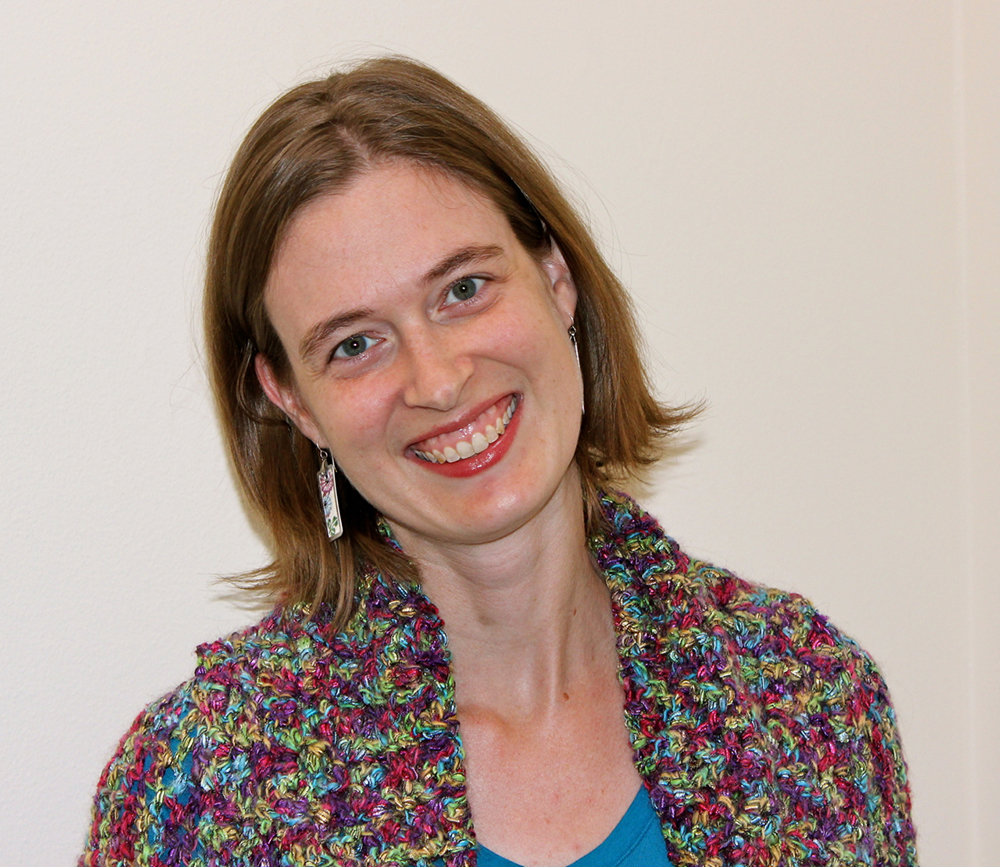 Lisa Rathje
Adjunct Lecturer
Dr. Lisa (Elizabeth) Rathje is Executive Director of Local Learning: The National Network for Folk Arts in Education where she is responsible for overseeing the organizational administration, programs, and strategic plan. She co-edits the peer-reviewed, multi-media Journal of Folklore and Education. She also consults nationally specializing in professional development for educators and teaching artists, as well as the topics of cultural documentation, public programming, non-profit planning, and applying cultural knowledge in social justice efforts. She previously served as Director of Folklife Programs with Company of Folk in Chicago, Illinois (2011-2016), where she was responsible for planning and directing projects focused on identifying, preserving, and promoting to the general public, folk and traditional arts. Rathje also has multiple film credits and has served as oral history advisor and videographer for an on-going research project on Afro-Cuban artist Nancy Morejón and others of her generation in Havana, Cuba.
Ph.D. in English with Folklore emphasis, University of Missouri
M.A. in English with Folklore emphasis, University of Missouri
B.A. in English and Philosophy, Wartburg College
---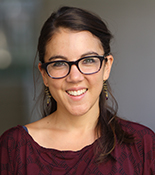 Elizabeth Hanna Rubio
Adjunct Lecturer
Elizabeth Hanna Rubio is a PhD candidate in the Department of Anthropology at the University of California, Irvine. For her dissertation, she works with Korean American immigrant justice workers, exploring how these organizers advocate for undocumented Korean and other Asian Americans as they navigate solidarity-building with their Black and Latinx counterparts. Prior to starting her PhD program, Elizabeth worked as an immigrant rights and Prince George's County tenant community organizer at the D.C.-area immigrant justice organization, CASA de Maryland. At CASA, she worked with undocumented tenants living in precarious housing units to mobilize against unscrupulous landlords, and developed "Yo Decido," a holistic support and legal advocacy program for undocumented survivors of domestic and sexual violence. Elizabeth earned a B.S. in Foreign Service and an M.A. in Latin American Studies with a disciplinary focus in anthropology from Georgetown University. Her M.A. thesis was based on a year of ethnographic fieldwork with Kolla indigenous communities in Northern Argentina as they attempted to build an autonomous rural communitarian tourism circuit to contest the influx of a mass tourism industry attempting to coopt their lands and cultural symbols. At Goucher, Elizabeth will be teaching a course on contemporary issues in immigrant justice activism.
M.A. in Anthropology, U.C. Irvine 2018
M.A. in Latin American Studies, Georgetown University, 2012
B.S. in Foreign Service, Georgetown University, 2010
---
Guha Shankar
Adjunct Lecturer
Dr. Shankar is the Folklife Specialist in the American Folklife Center at the Library of Congress in Washington, D.C. Dr. Shankar has experience and training in media production, digital assets management, intellectual property and cultural heritage management for traditional communities, public programs and educational outreach (festivals, concerts, symposia and seminars), and teaching documentary field methods for community cultural heritage initiatives. His research interests include diasporic community formations in the Caribbean, ethnographic media, visual representation, and performance studies.
Ph.D. in Folklore and Public Culture, University of Texas-Austin
M.A. in Folklore and Public Culture, University of Texas-Austin
B.A., University of North Carolina-Chapel Hill
---
Michael Alvarez Shepard
Adjunct Lecturer
Dr. Shepard is an anthropologist who teaches for both the Master's in Cultural Sustainability and Master's in Environmental Studies programs at Goucher College. His research focuses on documentation and dissemination of endangered Indigenous languages, cultural resource management, treaty rights, sovereignty and environmental preservation. He specializes in linguistic anthropology, ethnography, applied research methods and the application of collaborative Internet technologies. Dr. Shepard supports online course design and development in Goucher's Welch Center as an Instructional Designer. Michael lives with his wife and two children in Bellingham, Washington.
Ph.D. in Cultural and Political Anthropology, University of British Columbia
M.A. in Cultural Anthropology, Western Washington University
B.A. in Indigenous and Environmental Studies, Western Washington University
---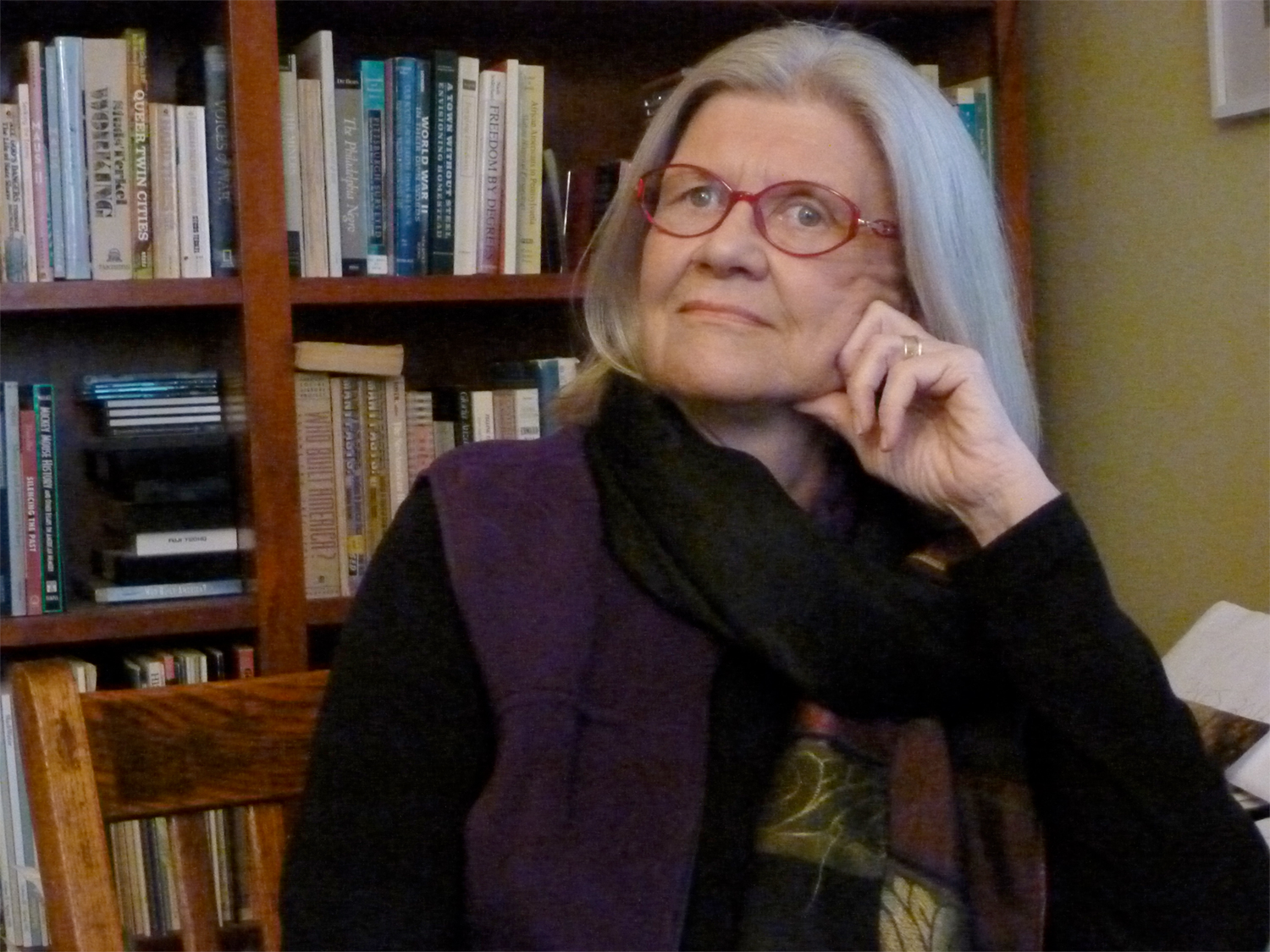 Linda Shopes
Adjunct Lecturer
Linda Shopes works as an independent consultant in oral and public history and developmental editor in humanities fields. Previously, she worked as a historian at the Pennsylvania Historical & Museum Commission; as lecturer in American Studies at the University of Maryland Baltimore County; and, early in her career, as a high school English teacher.
Shopes has four decades of experience with oral history including interviewing, project organization and management, and the use and interpretation of oral history in publications and other media. She has taught oral history at Penn State Harrisburg, been a faculty member at Columbia University's oral history summer institute for many years, and delivered dozens of workshops and lectures on oral history. She has served on committees developing successive iterations of the Oral History Association's Principles and Best Practices for Oral History and is a past president of the association. She is currently involved in project that is redefining the narrative of oral history's origins as an archival practice and working on a historiography of oral history.

M.A. in American Studies, University of Maryland
B.A. in English, Regis College
---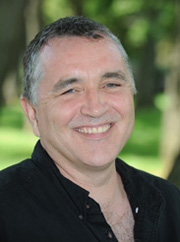 Rory Turner
Adjunct Lecturer
Dr. Turner teaches cultural anthropology and is a member of the International Scholars Program faculty at Goucher College. Formerly Program Director for Folk and Traditional Arts and Program Initiative Specialist at the Maryland State Arts Council, he co-founded and directed the Maryland Traditions program from 2000 to 2007. Turner is also former president of the Middle Atlantic Folklife Association, advisor to the American Folklore Society's website, and has participated in national conversations on the future of applied and public folklore under the auspices of the Fund for Folk Culture. His publications include articles, reviews and creative writing in such journals as Folklore Forum, Anthropology and Humanism, and TDR (The Drama Review). Youngest son of renowned anthropologist, Victor Turner, he is also a musician and founder of the Baltimore International Rhythm and Drumming Society.
Ph.D. in Folklore, Indiana University-Bloomington
M.A. in Folklore, Indiana University-Bloomington
B.A. in Religious Studies, Brown University
---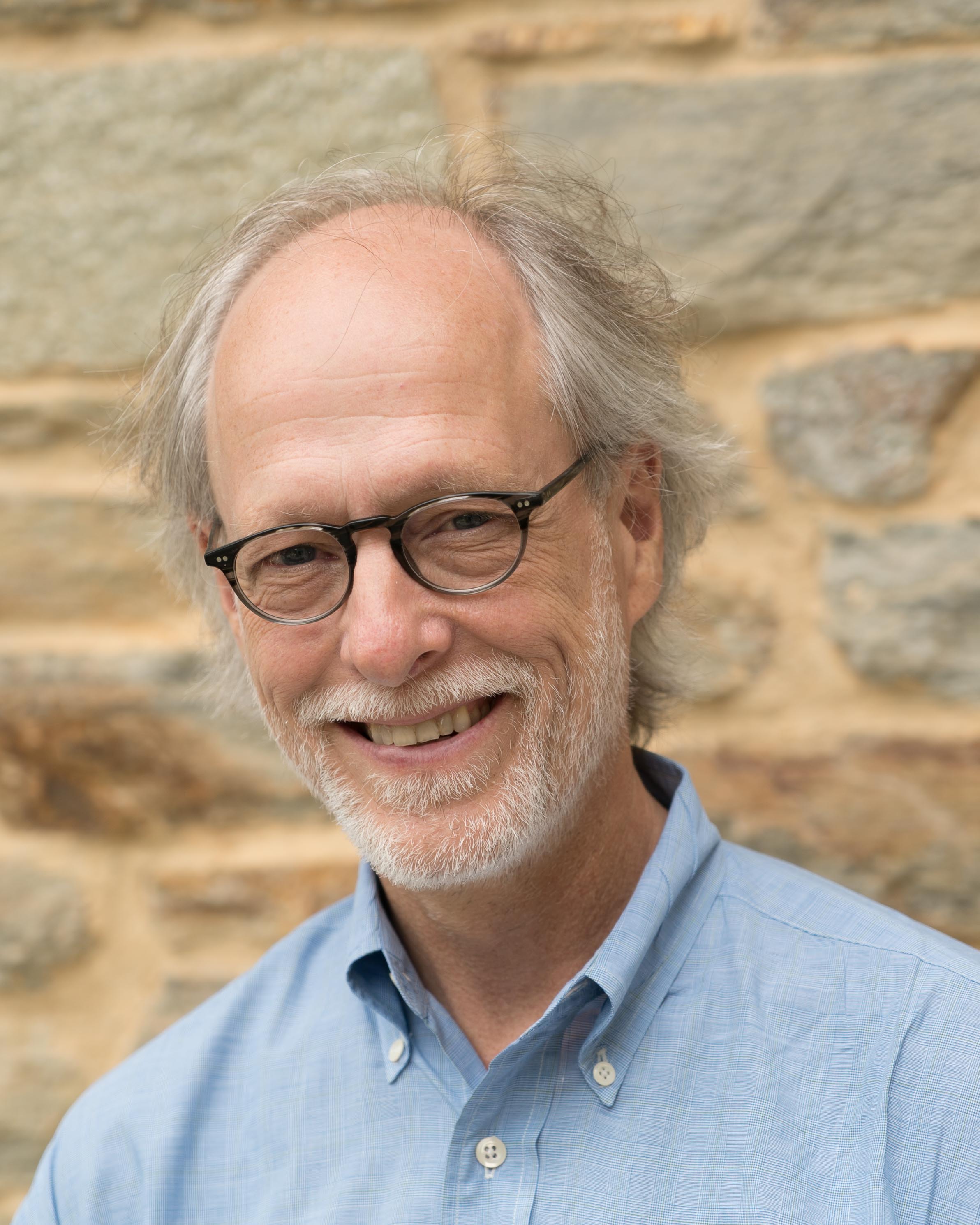 Thomas Walker currently directs the Masters programs in Environmental Studies and Historic Preservation at Goucher College and had previously served as a co-director of the M.A. in Cultural Sustainability program. With ties to these different programs, he promotes their complementarity, interrelationship, and common focus on a human dimensions approach to the study of the natural and built environments. He has worked in museums and arts organizations involving historic preservation projects, including a virtual museum developed at Indiana University based on a collection of historic log buildings and documentation of traditional culture of the area. He has also conducted oral histories of historic preservation in Indiana and documented maritime culture in the Chesapeake Bay region as well as in New York harbor to contextualize the history of the seaport and its collection of historic vessels and buildings. As a venture philanthropist, he has served as a trustee for a foundation www.walker-foundation.org which funds research, policy, and projects investigating environmental economics in areas of climate change, energy and tax policy, ecosystem services, ecotourism, and sustainability in forests and fisheries.
Ph.D. in Folklore and Anthropology, Indiana University-Bloomington
M.A. in Folklore and Anthropology, Indiana University-Bloomington
B.A. in English, St. Lawrence University
---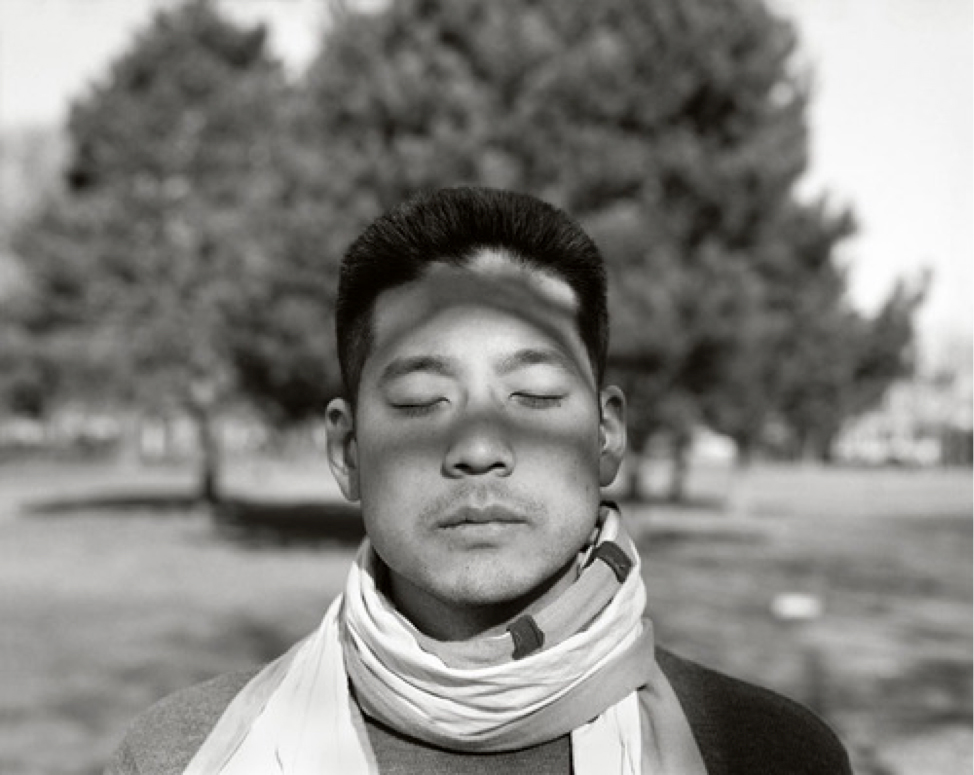 Jason Yoon
Adjunct Lecturer
Mr. Yoon is the Director of Education at the Queens Museum (QM) in New York City where he oversees the museum's visual arts education programs both at the museum and in community settings around the borough of Queens. Prior to joining QM, Jason served for five years as the executive director of New Urban Arts, a nationally recognized non-profit art studio and gallery for high school students and emerging artists in Providence RI. He was a teaching artist and museum educator at the Brooklyn Museum; founded and directed his own youth arts mentoring program 7ARTS which was featured on NY1 News; and worked as a grant writer and Development Associate for the DreamYard project. Jason is a proud graduate of Cooper Union's free visual arts high school outreach programs.
M.P.A., New York University
B.F.A. in Painting with a concentration in art history, Rhode Island School of Design
---