Faculty
The faculty who will guide you through the curriculum at Goucher are not just professors, and they're not just at Goucher. They are distinguished leaders in their fields. They bring a depth of practical experience that is invaluable to students.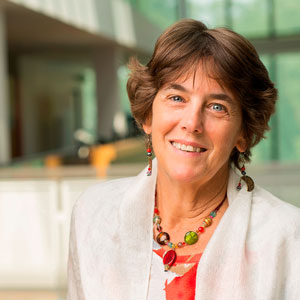 Amy Skillman
Academic Director
Phone: 410-337-6415
Email: Amy.Skillman@goucher.edu
Amy Skillman is a folklorist whose work occurs at the intersection of culture and tension, where paying attention to culture can serve to mediate social change and foster cultural equity. She advises artists and community-based organizations on the implementation of programs that honor and conserve their cultural traditions, guides them to potential resources, and works with them to build their capacity to sustain these initiatives. For over 20 years, her work has integrated personal experience narratives of immigrant and refugee women into leadership empowerment initiatives. Working in collaboration with the PA Immigrant and Refugee Women's Network, she has co-produced an exhibition called Our Voices, a theater piece about Coming to American in the 21st Century, and a reader's theater called Magnificent Healing, which explores various cultural collisions with our healthcare system. She is currently working with the Susquehanna Folk Music Society to document traditional artists in Central Pennsylvania and create public programming that draws attention to and honors the breadth and depth of their work.
Other work includes a Grammy-nominated recording of Old Time fiddlers in Missouri, a yearlong arts residency with alternative education high school students rooted in the ethnography of their lives, and a traveling exhibition called Making It Better, about role of folk arts as a catalyst for activism in communities throughout Pennsylvania. She has been teaching in the MACS program since 2011 and became Director in 2012. She is a Fellow of the American Folklore Society and a recipient of the society's Benjamin A. Botkin award for significant lifetime achievement in public folklore.
M.A. in Folklore and Folklife, University of California-Los Angeles
B.A. in Cultural Minorities and the Immigrant Experience, St. Lawrence University
---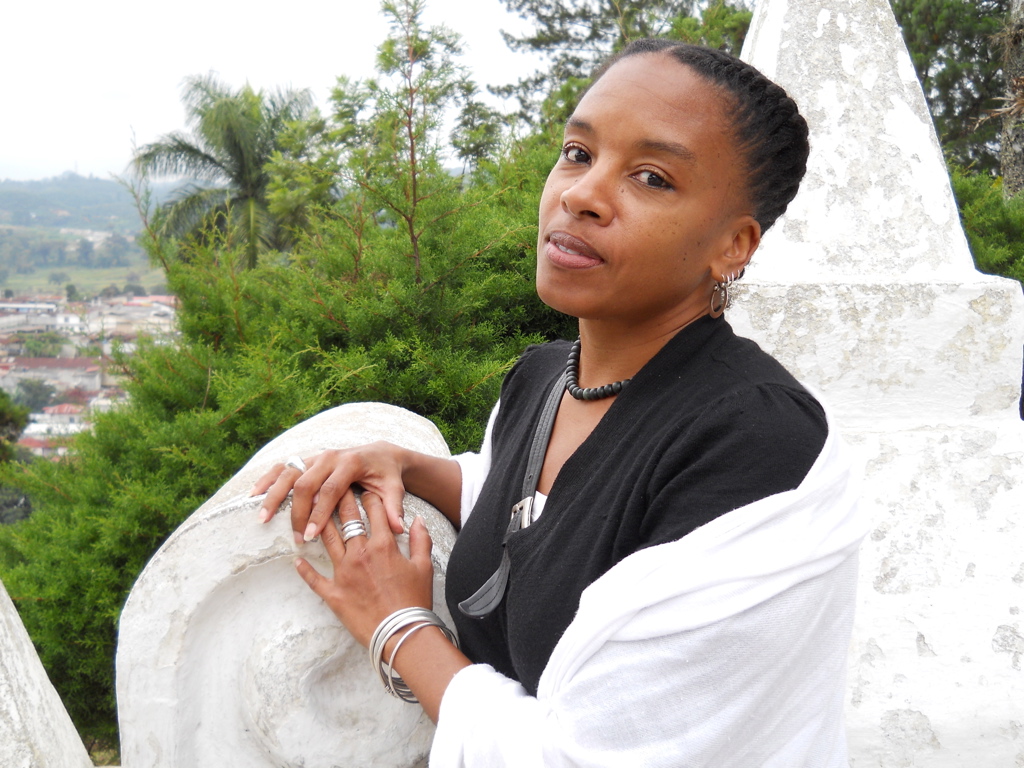 Michelle Banks
Michelle Banks is a cultural worker from Washington, DC. and Lead Curator for the 2023 Living Religion program of the Smithsonian Folklife Festival. A 2012 graduate of the M.A.C.S. program, she completed her PhD in Sustainability Education at Prescott College where she is also an associate faculty member. A transient resident of San Cristóbal Verapaz, Guatemala, Michelle's dissertation research explores the nexus of violence and placemaking in post-conflict Guatemala. Her research disciplines include historical memory, biocultural diversity, critical place inquiry, and epistemicide.
Ph.D. in Sustainability Education, Prescott College
M.A. in Cultural Sustainability, Goucher College
B.A. in Cultural Studies, Union Institute & University (Vermont College)
---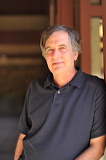 Robert Baron
Robert Baron has directed the Folk Arts Program, Music Program and Museum Program of the New York State Council on the Arts (NYSCA), served as Folklore Administrator of the National Endowment for the Humanities and was a museum educator at The Brooklyn Museum. Baron has been a Fulbright Senior Specialist in Finland, the Philippines and Slovenia, a Smithsonian Museum Practice Fellow, and Non-Resident Fellow of the W.E.B. Du Bois Institute for African-American Research at Harvard University. He is a Fellow of the American Folklore Society (AFS), which he serves as Secretary, and received the AFS's Benjamin A. Botkin award for significant lifetime achievement in public folklore. Baron is the Secretary of the Steering Committee of the ICH NGO Forum, which provides advisory services in the framework of the 2003 UNESCO Convention for safeguarding intangible cultural heritage. He has carried out field research in the Caribbean, US and Japan, and his research interests include heritage studies, public folklore, cultural policy, creolization and museum studies. Baron's publications include Public Folklore, edited with Nick Spitzer; Creolization as Cultural Creativity, edited with Ana Cara; and articles in Curator, International Journal of Heritage Studies, Journal of American Folklore, Western Folklore and the Journal of Folklore Research.
Ph.D. in Folklore and Folklife, University of Pennsylvania.
M.A. in Folklore and Folklife, University of Pennsylvania
A.B. in Anthropology, University of Chicago
---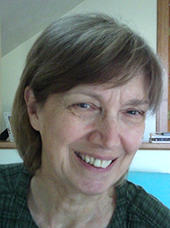 Mary Briggs
Mary Briggs is an independent cultural worker living in southwestern Pennsylvania. Until 2012 she held the position of Director of Cultural Development at the Cultural Affairs Division of Arlington County, Virginia where, in 1999, she introduced folk and traditional arts programming within the county. The initiative included field research, public programs, and systematized services to ethnically and culturally diverse traditional artists and communities. She has a personal interest in topics related to the Appalachian region and sense of place, is a moderately good fiddler, and is active in promoting local art and culture as a strategy for social and economic change. She is currently contracted by Rivers of Steel National Heritage Area, an organization that works to document and preserve the cultural heritage of southwestern Pennsylvania.
---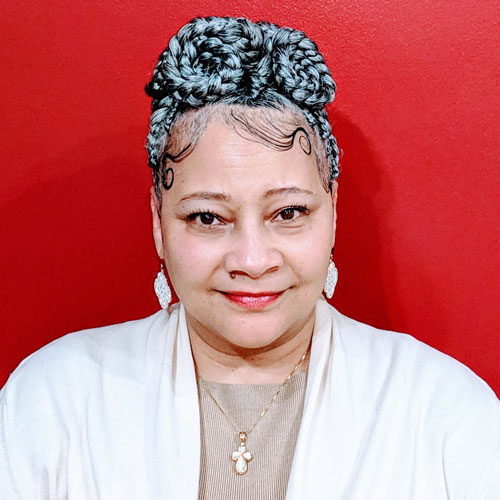 Carol Brooks
Carol Brooks received her master's degree in Cultural Sustainability in 2016, and continues to build upon her capstone thesis, Living History – Finding Myself in the Reflection of My Elders. She founded "The Intergenerational Griot Project" (IGP}", a forum and platform created to honor and share the untold stories of her family's ancestors, while capturing the stories of those elders who are still with us. Carol is a collaborative activist, currently working with African American elders and community leaders from throughout Baltimore County, connecting them with the resources and support they need to sustain their cultural and historic preservation efforts. Her work includes launching the Diggs-Johnson Museum Legacy Preservation Project to document, digitize, and formally archive an irreplaceable collection of oral history recordings, photographs, research, books, and the embodied knowledge of historian Louis Diggs. She also played a key leadership role in establishing the Baltimore County Coalition of the Maryland Lynching Memorial Project (MLMP) to raise awareness of the dark legacy of racial terror lynching in Maryland, and to develop a forum for civic engagement and restorative justice activities in the local community. Carol is part of a small team of Coalition members conducting oral history interviews as part of the Maryland Lynching Truth, Racial Healing, & Transformation Oral History Initiative.
Carol is a graduate of the Maryland Equity and Inclusion Leadership Program (MEILP) through the Maryland Commission on Civil Rights and University of Baltimore Shaefer Center for Public Policy and a Senior Workforce Analyst for Baltimore County.
M.A. in Cultural Sustainability, Goucher College
B.A. in Fine Arts (Dance Concentration), University of Maryland Baltimore County
---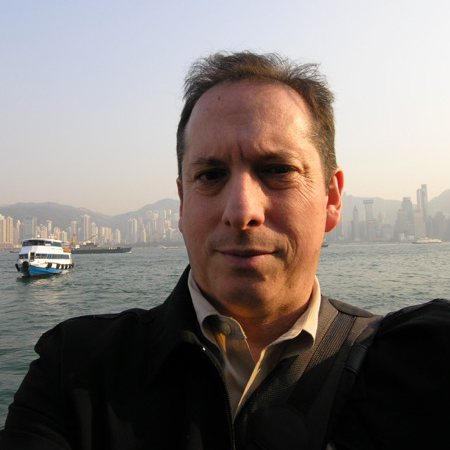 Barry Dornfeld
Barry Dornfield is a Principal at CFAR, a management consulting firm in Philadelphia, a documentary filmmaker, a media researcher, and an educator. His documentary work includes: "Eatala: A Life in Klezmer," co-produced with the Philadelphia Folklore Project and broadcast in Philadelphia; "LaVaughn Robinson: Dancing History;" "Gandy Dancers," portraying the expressive culture and history of African-American railroad workers in the US; "Look Forward and Carry on the Past: Stories from Philadelphia's Chinatown;" "Powerhouse for God" and "Plenty of Good Women Dancers: African-American Women Hoofers in Philadelphia." Dornfeld recently co-authored The Moment You Can't Ignore: When Big Trouble Leads to a Great Future, with Mal O'Connor (Public Affairs 2014). He has taught at New York University and chaired the Communication Department at the University of the Arts, Philadelphia.
Ph.D., Annenberg School for Communication
B.A., Tufts University
---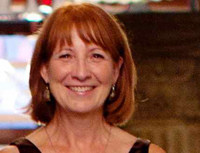 Susan Eleuterio
Susan Eleuterio is a professional folklorist, educator, and consultant to non-profits. She has conducted fieldwork and developed public programs including exhibits, performances, folk arts education workshops and residencies in schools, along with professional development programs for teachers, students, adults, and artists for schools, museums, arts education agencies and arts organizations across the United States.
She serves as Chair of the Board of Directors for Illinois Humanities and is the former Co-Chair of the Chicago based Crossroads Fund Board of Directors. Eleuterio is the author of Irish American Material Culture: A Directory of Collections, Sites and Festivals in the United States and Canada, as well as essays in the Encyclopedia of Chicago History, the Encyclopedia of American Folklore, the Encyclopedia of Women's Folklore and Folklife, Ethnic American Food Today: A Cultural Encyclopedia, "Statewide Models for Folk Arts in Education" in the Missouri Folklore Society Journal, and a collaboratively written chapter: "Even Presidents Need Comfort Food; Tradition, Food and Politics at the Valois Cafeteria" in Comfort Food, Meanings and Memories (2017 University Press of Mississippi ).
Recent work includes publication of the chapter, "Pussy Hats: Common Ground At the Chicago Women's March in Pussy Hats, Politics and Public Protest (2020:University Press of Mississippi) and as a consultant in exhibit development, public programming, and K-12 curriculum for the Center for Folklore Studies at the Ohio State University's Placemaking in Scioto County project. She also serves as the Board Treasurer for Southern Ohio Folklife and is Co-Chair of the American Folklore Society's Media and Public Outreach Committee.
M.A. in American Folk Culture, SUNY
B.A. in English/Education, University of Delaware
---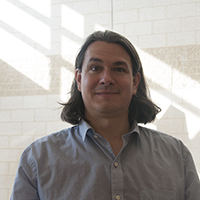 Robert Forloney
Robert Forloney is a Cultural Institution Consultant working with a number of clients to develop innovative programs, train interpreters and facilitate strategic planning. He has worked in the museum field for more than twenty years- as a teacher for the New York City Museum School as well as an educator, administrator and consultant at institutions such as the Brooklyn Museum of Art, the Museum of the City of New York, the Morgan Library, American Museum of Natural History, the Museum of Modern Art and the South Street Seaport Museum. Most recently he served as the Director of Breene Kerr Center for Chesapeake Studies at the Chesapeake Bay Maritime Museum where he oversaw interpretative, academic, folklife and exhibition programs. In addition, he has formally taught as a classroom teacher for the New York City Museum School, adjunct faculty at Goucher College, University of Delaware and Johns Hopkins University.
Trained in both formal and informal teaching methodologies, much of his work has been directly related to integrating these theories into innovative programming for diverse public audiences. His goal is to enable all audiences to actively engage objects, images and exhibitions in order to successfully access visual and textual information, acquire new knowledge and create personal meaning. Robert strives to ensure that communities have their voice heard and are empowered by the cultural institutions that attempt to share their stories.
Areas of expertise include program development for diverse audiences, interpreter training, staff supervision and coordination, community engagement, exhibition design, grant writing and management as well as strategic planning for cultural institutions.
M.A in Humanities and Social Thought, New York University
Teaching Certificate, Bank Street College of Education
B.F.A. in Fine Arts/Sculpture, Parsons School of Design, New School for Social Research
---
Heather Gerhart
Heather Gerhart ('17) is a graduate of the M.A.C.S. program. Her capstone research explored digital storytelling as a method to complement traditional cultural documentation, as well as a model for cultural work practice that involves community members as partners in knowledge production. Heather was awarded the 2017 Rory Turner Prize in Cultural Sustainability for her capstone research.
Heather trained in digital storytelling facilitation and has worked as a co-facilitator for several StoryCenter workshops involving community- and capacity-building with diverse groups, including HIV-positive women and their case workers, transgender men and women, and Native health educators, among others. Heather also supported Saving What Matters, an international heritage preservation collaboration (St. Michaels, MD/Bosnia & Herzegovina) that was funded in part by the U.S. Department of State's Communities Connecting Heritage Program. The project, which involved Goucher College students in documenting maritime heritage through digital stories, was awarded the 2018 Best New Heritage Initiative by the Lower Eastern Shore Heritage Council.
Heather currently coordinates diversity initiatives at Keystone Symposia, a non-profit dedicated to connecting the biomedical research community by convening international scientific conferences. She manages programming that broadens the scope of inquiry at Keystone Symposia's conferences and focuses on the research contributions of women and scientists from diverse backgrounds.
M.A. in Cultural Sustainability, Goucher College
B.A. in Anthropology, University of Colorado at Colorado Springs
---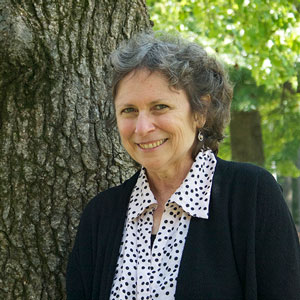 Mary Hufford
Folklorist and independent scholar Mary Hufford has worked over the past three decades in both government and academic settings and is currently a Fellow of the American Folklore Society and a Guggenheim Fellow. Her scholarship, teaching, and writing have centered on the interrelations of social, ecological, and cultural systems, and the formation of democratic public space through community-based, participatory research. As folklife specialist at the American Folklife Center, Library of Congress, she led regional team fieldwork projects in the New Jersey Pine Barrens and the southern West Virginia coalfields. She has served on the faculty of folklore and folklife and directed the Center for Folklore and Ethnography at the University of Pennsylvania.
---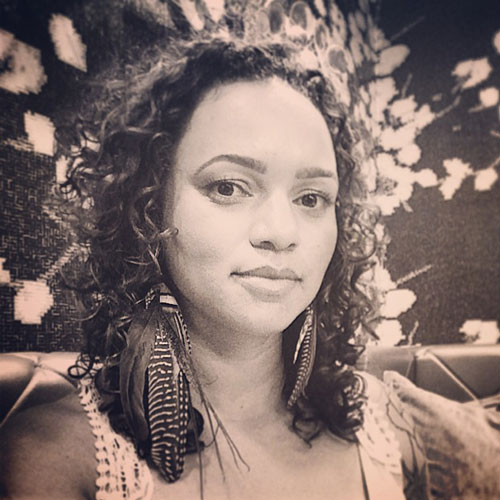 Roxanne Kymaani
Dr. Roxanne Kymaani is a life transformation strategist and owner of Kymaani Catalyst Consulting. Her work includes the development and implementation of transformation initiatives for both individuals and organizations. She uses her expertise in dialogue, identity construction, and group relations to successfully lead in diverse and challenging environments while gaining and maintaining the trust of those she engages with. Dr. Kymaani also serves as the System Leader in Residence with the National Equity Project, whose mission is to transform the experiences, outcomes, and life options for children and families who have been historically underserved by our institutions and systems.
Kymaani specializes in identity construction, group dynamics, conflict resolution, dialogue facilitation, leadership development, diversity, inclusion, and equity, emphasizing self-awareness, empathy, authenticity, and collective discovery.
Ph.D. in Leadership Studies, University of San Diego
M.S. in Leadership Studies, National University
B.A. in History, University of California-San Diego
Life Coach Training Program, Accomplishment Coaching
---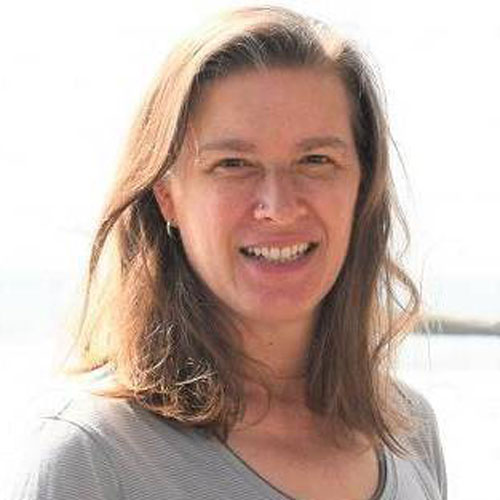 Amy S. Millin
Trained as a clinical social worker, Amy Millin previously worked with children and youth at Jane Addams Hull House (Chicago) and Carson Valley School (Flourtown, PA). So began what has become a life journey of exploring what it means to be resilient, the role stories have in our lives, the strength of communities, and the power that results through partnerships. This journey led her to the M.A.C.S. program for a second MA degree. Her research explored the intersection of cultural health, equity, and the use of public space, for which she was recognized with the Harold Atwood Anderson Fund, the Julia Rogers Research Prize, and the Rory Turner Prize in Cultural Sustainability.
Amy currently works as a consultant providing development services and research for the National Council for the Traditional Arts, where she also supports the National and Legacy folk festivals. She is one of the founders and co-leaders of the Baltimore County Coalition of the Maryland Lynching Memorial Project where her work is centered on the ways that community programming creates opportunity for conversation. An ongoing focus in exploring the relationship between people, community, and place/space has led Amy to deepen her skills in the areas of digital storytelling and ethnography through additional training from the Vermont Folklife Center, StoryCenter, and the University of Maryland, Baltimore County.
M.A. in Cultural Sustainability, Goucher College
M.S.W. in Family/Child. Welfare, University of Pennsylvania
B.A. in Sociology, Oberlin College
---
Rita Moonsammy
Dr. Rita Moonsammy has been conducting research, teaching, and developing programs for the support of traditional culture for 30 years. While serving as the state's Folk Arts Coordinator at the New Jersey State Council on the Arts, she was responsible for creating a multifaceted program to work with artists and communities in sustaining their culture. Her public programming has included exhibits, films ("The Seabright Skiff," "Pinelands Sketches," " Schooners on the Bay"), books (Pinelands Folklife, Passing It On), articles, workshops, conferences, festivals, teacher education, curriculum development, and community cultural planning. Her research interests include semiotics, metaphor and material culture, occupational folklife, food studies, folk art, and narrative.
Ph.D. in Folklore and Folklife, University of Pennsylvania
---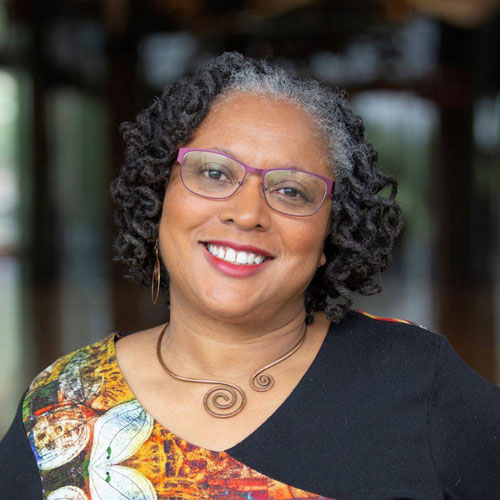 Kelly Elaine Navies
Kelly Elaine Navies is an oral historian, writer, and poet. As Museum Specialist in oral history, she coordinates the Oral History Initiative at the Smithsonian National Museum of African American History and Culture (NMAAHC). Beyond her A.B. and M.S. degrees, Kelly also studied at the Southern Oral History Program (SOHP) when she was a graduate student in History at UNC Chapel Hill. Her oral history work at NMAAHC spans the entire field of African American History and Culture, but her specific areas of expertise are narratives of racial segregation and memories of racial trauma, as well as the narratives of Black artists. She hails from the California Bay Area, but her passion for oral history sprang from learning more about her family's deep roots in the Appalachian region of Western North Carolina.
Navies' oral history projects and interviews are located at the SOHP, The Reginald F. Lewis Maryland Museum of African American History and Culture, the Washington DC Public Library Peoples' Archive, and at the Smithsonian National Museum of African American History and Culture. Her writing may be found in several publications including, June Jordan's Poetry for The People: A Revolutionary Blueprint, edited by Lauren Muller and Bum Rush the Page: A def poetry jam, edited by Tony Medina and Louis Reyes Rivera. Finally, she is currently the Vice President of the Oral History Association.
M.S. in Library and Information Science, Cultural Heritage Track, Catholic University of America
A.B. in African American Studies/Humanities, University of California Berkeley
---
Guha Shankar
Dr. Shankar is Senior Folklife Specialist in the American Folklife Center at the Library of Congress in Washington, D.C. Dr. Shankar has experience and training in multi-media production, reparative archival collections description, digital assets management, intellectual property and cultural heritage management for indigenous communities, public programs and educational outreach, and training in ethnographic field methods. He coordinates a Native American collections return and curation initiative at the Center. Dr. Shankar is Co-Director of the national Civil Rights History Project that documents the memories and experiences of activists in the Black Freedom Struggle. His research interests include diasporic community formations in the Caribbean, ethnographic media, visual representation, and performance studies.
Ph.D. in Folklore and Public Culture, University of Texas-Austin
M.A. in Folklore and Public Culture, University of Texas-Austin
B.A., University of North Carolina-Chapel Hill
---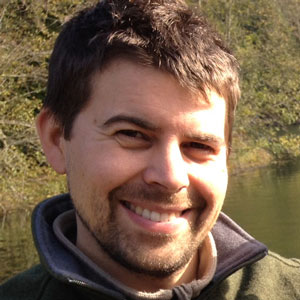 Michael Alvarez Shepard
Dr. Shepard is an anthropologist who teaches for both the Master's in Cultural Sustainability and Master's in Environmental Studies programs at Goucher College. His research focuses on documentation and dissemination of endangered Indigenous languages, cultural resource management, treaty rights, sovereignty and environmental preservation. He specializes in linguistic anthropology, ethnography, applied research methods and the application of collaborative Internet technologies. Dr. Shepard supports online course design and development in Goucher's Welch Center as an Instructional Designer. Michael lives with his wife and two children in Bellingham, Washington.
Ph.D. in Cultural and Political Anthropology, University of British Columbia
M.A. in Cultural Anthropology, Western Washington University
B.A. in Indigenous and Environmental Studies, Western Washington University
---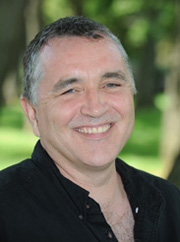 Rory Turner
Rory Turner is a Professor of Practice in Goucher College's Center for People, Politics, and Markets' Sociology and Anthropology program. He designed, launched and continues to teach in Goucher College's Master of the Arts in Cultural Sustainability Program. Formerly Program Director for Folk and Traditional Arts and Program Initiative Specialist at the Maryland State Arts Council, he co-founded and directed the Maryland Traditions program from 2000-2007. He also founded and subsequently revived the Baltimore Rhythm Festival. Fieldwork has taken him to Bali, Senegambia, Nigeria, Ghana, as well as the neighborhoods and communities of Maryland. In 2021, he produced African Strings: A House Concert, a film for The Performing Arts Center for African Cultures (PACAC). The concert featured noted musicians Cheikh Diabate, Amadou Kouyate, Osei Korankye, and Kweku Owusu. Recent publications include "Radical Critical Empathy and Cultural Sustainability" a chapter in Cultural Sustainabilities: Music, Media, Language, Advocacy (University of Illinois Press); "Cultural Sustainability: A Framework for Relationships, Understanding, and Action" co-written with Michael A. Mason in the Journal of American Folklore and "Talking about the Weather: Radical Critical Empathy and the Reality of Communitas" in The Intellectual Legacy of Victor and Edith Turner. Additional academic and creative writing can be found in such journals as Journal of American Folklore, Folklore Forum, Journal of Folklore Research, Anthropology and Humanism, and TDR (The Drama Review).
Ph.D. in Folklore, Indiana University-Bloomington
M.A. in Folklore, Indiana University-Bloomington
B.A. in Religious Studies, Brown University
---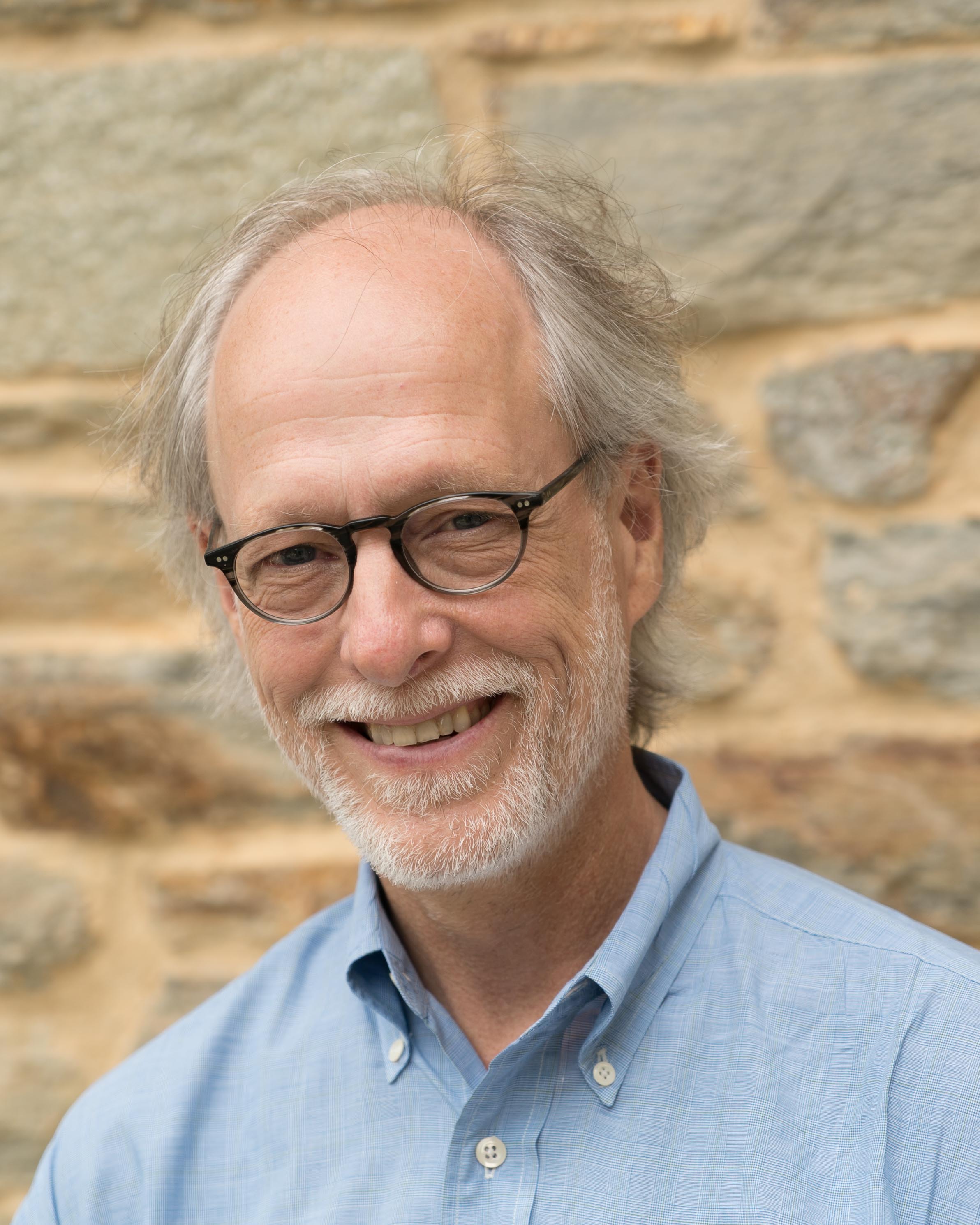 Thomas Walker
Thomas Walker currently directs the Masters programs in Environmental Studies and Historic Preservation at Goucher College and had previously served as a co-director of the M.A. in Cultural Sustainability program. With ties to these different programs, he promotes their complementarity, interrelationship, and common focus on a human dimensions approach to the study of the natural and built environments. He has worked in museums and arts organizations involving historic preservation projects, including a virtual museum developed at Indiana University based on a collection of historic log buildings and documentation of traditional culture of the area. He has also conducted oral histories of historic preservation in Indiana and documented maritime culture in the Chesapeake Bay region as well as in New York harbor to contextualize the history of the seaport and its collection of historic vessels and buildings. As a venture philanthropist, he has served as a trustee for a foundation www.walker-foundation.org which funds research, policy, and projects investigating environmental economics in areas of climate change, energy and tax policy, ecosystem services, ecotourism, and sustainability in forests and fisheries.
Ph.D. in Folklore and Anthropology, Indiana University-Bloomington
M.A. in Folklore and Anthropology, Indiana University-Bloomington
B.A. in English, St. Lawrence University
---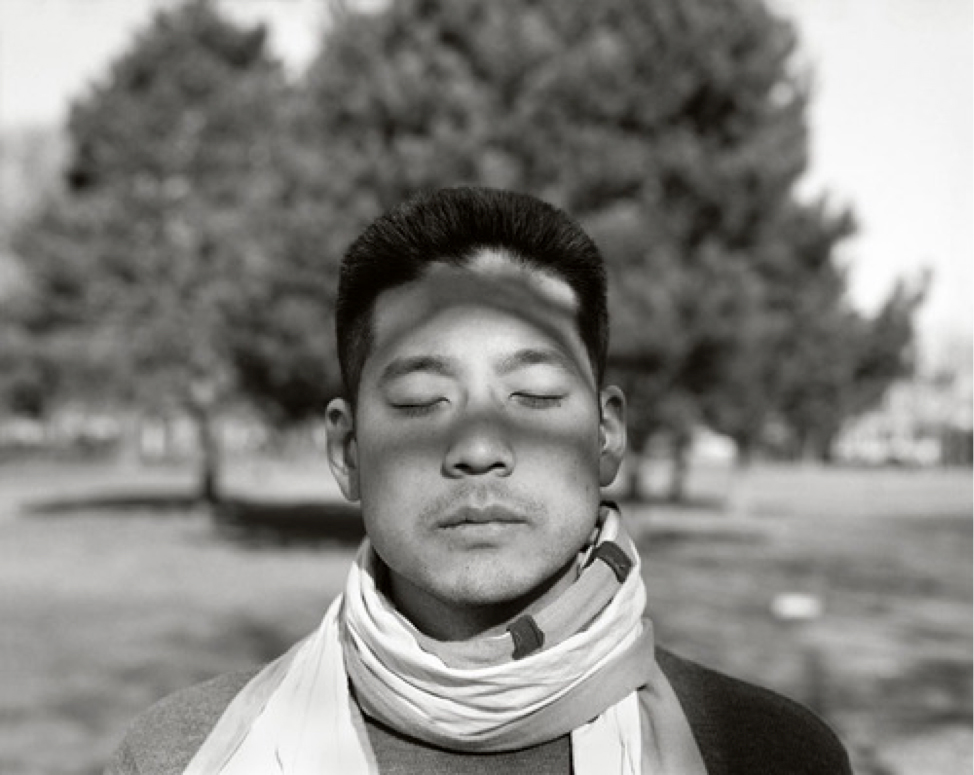 Jason Yoon
Mr. Yoon is the Director of Education at the Queens Museum (QM) in New York City where he oversees the museum's visual arts education programs both at the museum and in community settings around the borough of Queens. Prior to joining QM, Jason served for five years as the executive director of New Urban Arts, a nationally recognized non-profit art studio and gallery for high school students and emerging artists in Providence RI. He was a teaching artist and museum educator at the Brooklyn Museum; founded and directed his own youth arts mentoring program 7ARTS which was featured on NY1 News; and worked as a grant writer and Development Associate for the DreamYard project. Jason is a proud graduate of Cooper Union's free visual arts high school outreach programs.
M.P.A., New York University
B.F.A. in Painting with a concentration in art history, Rhode Island School of Design
---