Commencement Speakers

Addressing the Class of 2020 will be Rear Admiral Reverend Margaret Grun Kibben, Chaplain of the U.S. House of Representatives and a 1982 Goucher College graduate.
Brandon M. Scott, Mayor of Baltimore City, will speak to the class of 2021 and will also be awarded the honorary degree of Doctor of Humane Letters.
We are thrilled to welcome both of these leaders to celebrate our graduates.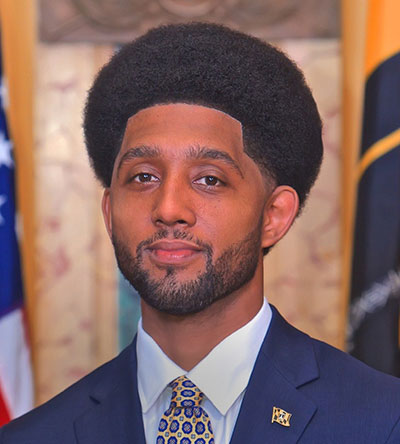 Brandon M. Scott currently serves as the 52nd Mayor of Baltimore. Previously, Scott was President of the Baltimore City Council, where he focused on building safer, stronger communities, cleaning up city government, investing in Baltimore's young people, and centering equity. He was first elected in 2011 at the age of 27 and is one of the youngest people ever elected to the Baltimore City Council.
Scott serves on the Board of Directors of the CollegeBound Foundation and The Center for Urban Families and also served as the Chair of the National League of Cities' Large Cities Council. In 2018, he was awarded the Public Service Award from the Young Elected Officials Network.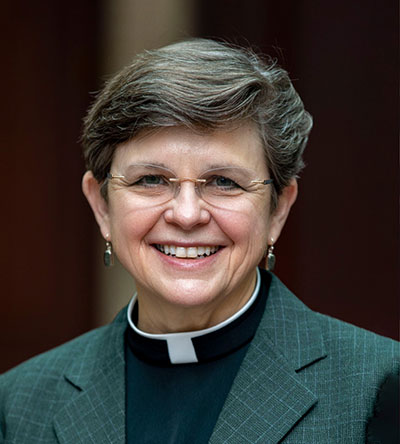 Ret. Rear Admiral Margaret Grun Kibben is the 61st Chaplain of the United States House of Representatives. She is the first woman to serve as Chaplain in either chamber of Congress.
Previously, Chaplain Kibben served as the U.S. Navy's 26th Chief Chaplains, serving as the director of religious ministry for the Department of the Navy, advising the Secretary of the Navy, the Chief of Naval Operations, the Commandant of the Marine Corps, and the Commandant of the Coast Guard on all matters pertaining to religion in their respective services. She led a community of 2,500 active and reserve officers and enlisted religious ministry professionals.
Her awards include the Distinguished Service Medal, the Legion of Merit (two awards), the Bronze Star, the Meritorious Service Medal (three awards), and the Navy Commendation Medal (three awards). She graduated from Goucher College in 1982 and previously received a Doctor of Divinity from the college in 2012.