2021 Bio
MARGUERITE BARLAND '60 MERIT AWARD
Paula Mahone '80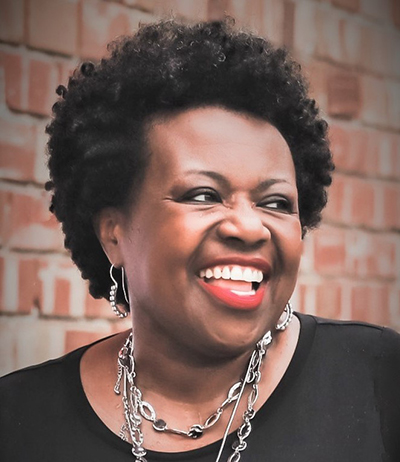 Goucher College is proud to honor Paula Mahone, Class of 1980, with the 2021 Marguerite Barland '60 Merit Award. Paula spent her career as a perinatologist, a doctor specializing in high-risk pregnancy. She has assisted many patients, including pregnant women with diabetes, high blood pressure, and cancer, as well as women who carry multiple fetuses, are victims of trauma, and have a history of poor pregnancy outcomes.
Paula was born in Youngstown, Ohio. She excelled in math and science and decided to pursue a career in medicine after graduating Goucher with a degree in biology. Paula completed her residency in gynecology and obstetrics at Emory University Hospitals in Atlanta, followed by a two-year fellowship in maternal-fetal medicine at Strong Memorial Hospital in Rochester, NY. She then became the medical director of high-risk obstetrics at Iowa Health – Des Moines in 1993.
Paula has said that one of the problems in U.S. medicine is pregnancy is viewed as a disease. Often doctors do not listen to their patients; they do not encourage or allow women to play a leading role in their pregnancy and birth experiences. They insist on unnecessary medical protocols that do not improve outcomes. To address this, Paula instilled some of the philosophies used by midwives into her practice, something many of her peers admonished her for. Paula appreciates the midwives, doctors and nurses who helped her see the importance in considering the approach to care and how it affects health outcomes because it has made huge impacts in the lives of many.
Throughout her career, her special clinical interests included preconceptual counseling and prevention of premature births. In 1997, Bobbi McCaughey walked into Paula's office, 10 weeks pregnant and with seven heartbeats. Paula gave her all her options, and her patient wanted to keep all seven. Paula started researching. She found that seven healthy babies had never been delivered before.
Paula and her medical partner at Iowa Methodist Medical Center became the first doctors in the world to deliver a surviving set of septuplets. She did as she would for all her patients—listened with empathy, made a plan, ensured her patient could do what was being asked, and adjusted the plan accordingly.
The outpouring of love and pride, particularly from the Black community, was incredible for Paula. Around the world, people sent baby dolls—in sets of seven—and wrote letters. College and high school students wrote to them, too, asking about their stories as Black women in medical school and in the professional medical community.
Paula has accomplished so much, serving on the board of directors for nonprofits, financially supporting organizations that address issues important to her, and educating her community about prenatal care. She is driven by her Christian faith to serve where she is placed and is active in retirement.
It is with warm gratitude and with the highest respect for her achievements, her spirit, and her courage that we proudly present Paula Mahone with the 2021 Marguerite Barland '60 Merit Award.