Biography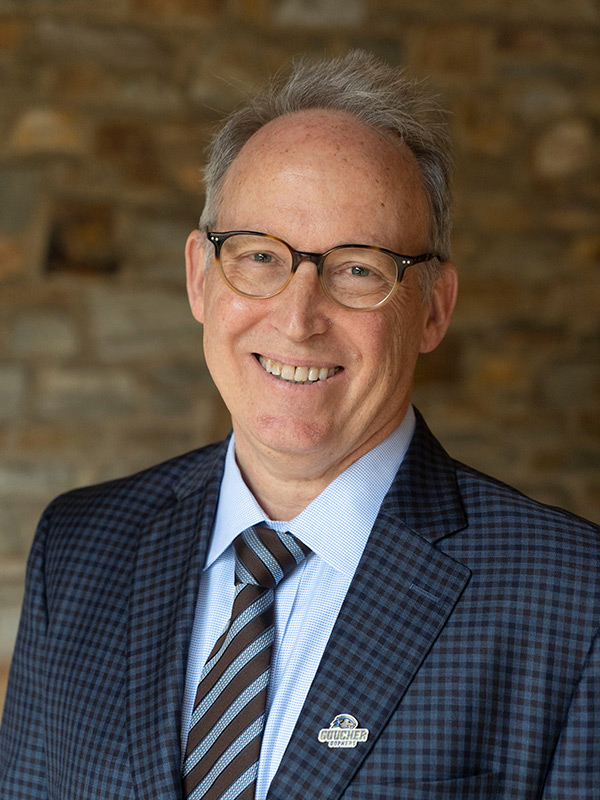 Kent Devereaux is the 12th President of Goucher College. He most recently served as President of the New Hampshire Institute of Art (NHIA), a private, non-profit college of arts and design.
Prior to serving as NHIA president, Kent served as Professor and Chair of the Music Department at Cornish College of the Arts in Seattle as well as Artistic Director for the College's presenting series, Cornish Presents.
A seasoned senior executive with experience in both the non-profit arts and for-profit technology sectors, Kent was previously Senior Vice President, Dean of Curriculum at Kaplan University, as well as Senior Vice President of Editorial and Product Development at Encyclopedia Britannica, where he was instrumental in transforming the venerable educational publisher from a print to online business in the late 1990s.
Kent also taught for many years at the School of the Art Institute of Chicago and at the California Institute of the Arts (CalArts).
Kent's own work as a composer and theater-maker includes collaborations with artists from around the world and performances at the Brooklyn Academy of Music (BAM), Chicago's Steppenwolf Theatre, the Walker Arts Center, the London International Festival of Theatre (LIFT) and elsewhere. He has been the recipient of grants from the National Endowment for the Arts and the Rockefeller Foundation MAP Fund as well as a Fulbright Fellowship to study Javanese shadow puppetry in Indonesia.
Kent received a Bachelor of Fine Arts (BFA) degree from Cornish College of the Arts ('82) and a Master of Fine Arts (MFA) in Art & Technology from the School of the Art Institute of Chicago ('85).