Speakers & Panelists

Speakers
Dr. Allan Goodman
Chief Executive Officer, Institute of International Education
Dr. Allan E. Goodman is the CEO of the Institute of International Education, which marked its Centennial in 2019. IIE promotes the exchange of scholars and students; rescues scholars, students, and artists from persecution, displacement, and crises; conducts research on international academic mobility; and administers the Fulbright program sponsored by the United States Department of State, as well as over 200 other corporate, government and privately-sponsored programs. U.S. Senate Resolution 146 passed unanimously in April 2019 commending IIE for its work in all these areas.
Dr. Goodman is a member of the Council on Foreign Relations, a founding member of the World Innovation Summit for Education (WISE), and serves on the selection committees for the Rhodes and Schwarzman Scholars and the WISE and Yidan Prizes. He also serves on the Council for Higher Education Accreditation International Quality Group Advisory Council and the Board of Trustees of the Education Above All Foundation. Dr. Goodman has a Ph.D. in Government from Harvard, an M.P.A. from the John F. Kennedy School of Government and a B.S. from Northwestern University, and is the recipient of honorary degrees from Canadian, European, Japanese, UK, and US universities. He received decorations for his work in promoting educational exchange and scholar rescue from the governments of France, Germany, and Norway; and he was the first to receive the Gilbert Medal from the Universitas 21 Organisation.
Before joining IIE, Dr Goodman was Executive Dean of the School of Foreign Service and Professor at Georgetown University. His books on international relations are published by Princeton, Harvard, and Yale University presses. He has served at the Department of State and the Central Intelligence Agency.
---
Elaine Meyer-Lee
Senior Vice President and Provost of Goucher College
Elaine Meyer-Lee, Ed.D. is the senior vice president and provost at Goucher College. Dr. Myer-Lee is a Board Member for ISEP and served two years as President of NAFSA: Association of International Educators (2017-2018). Dr. Meyer-Lee served as the associate vice president for global learning and leadership development and as a professor of psychology at Agnes Scott College in Decatur, Georgia. She has been a senior academic administrator and an educator in international/intercultural leadership, diversity, and inclusion for over two decades. Since earning her doctorate in human development and psychology from Harvard in 1999, she has researched college student development within the context of intercultural higher education at multiple institutions and taught courses in global studies, intercultural studies, leadership, and psychology.
---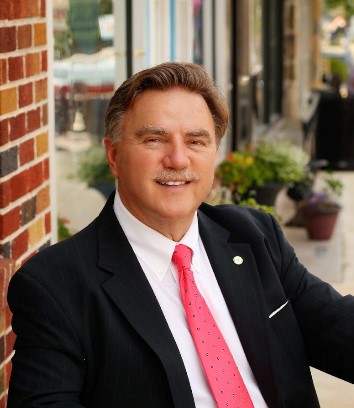 Dr. James D. Fielder
Maryland Higher Education Secretary
Dr. James D. Fielder is an effective and highly regarded executive and public servant with a passion for leading change, focused on improving the economic well-being of Marylanders through educational and business opportunity. He has been appointed by four Maryland governors, providing his talents and expertise in numerous leadership capacities. These include:
Current Secretary of Maryland Higher Education Commission;
Secretary of Appointments;
Secretary of Labor, Licensing and Regulation;
Deputy & Acting Secretary for Business and Economic Development;
Assistant Secretary for Department of Economic & Employment Development
Member of Governor Hogan's Transition Team.
He also served as Towson University's Vice President of Finance & Administration, as well as the Director of Budget, Personnel & Institutional Research at the University of Michigan – Flint.
Secretary Fielder received his Ph.D. at Michigan State University in Higher Education, and his Bachelor's and Master's degrees from the University of Maryland, College Park.
---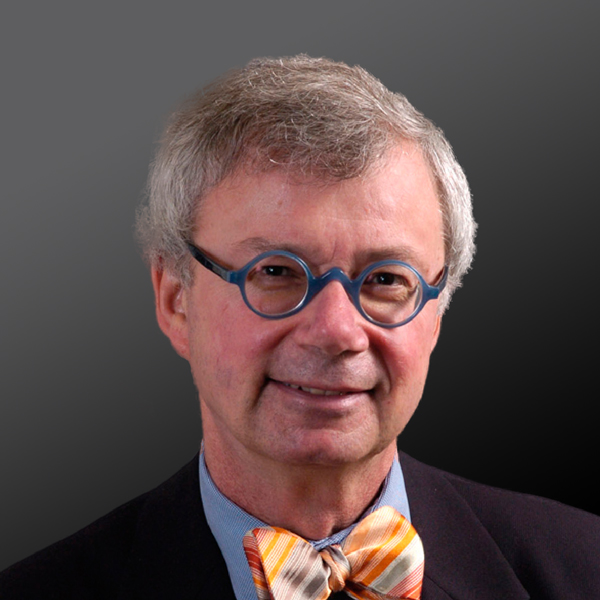 Dr. William "Bill" Durden
President of the International Universities Alliance and Chief Global Engagement Officer of Shorelight Education
Bill Durden holds the title of President of the International Universities Alliance, and the Chief Global Engagement Officer of Shorelight Education. He also serves as the Joint Appointment Professor (research) for the School of Education at Johns Hopkins University, and President Emeritus of Dickinson College. Formerly, Durden was Founding Director for the Johns Hopkins university Center for Talented Youth and a member of the German Department. He also chaired the faculty Fulbright Advisory Committee (Council for the International Exchange of Scholars) and was a trustee of the Institute of International Education.
President & Provost Panelists
President Kent Devereaux
Goucher College
Kent Devereaux began his tenure at Goucher in 2019 and has led the institution in strategic planning that emphasizes the commitment to global education. As stated in Goucher's strategic plan (2021-25) "Cultivating Global Changemakers," President Devereaux and the college believe that "the stakes have never been higher for a new generation seeking a balanced, transformative, and global educational experience. The human race faces significant challenges, and society will expect our graduates to answer world-changing questions—questions that have not even been asked yet." President Devereaux completed a Fulbright related to the arts in Indonesia and has lived and worked extensively in Asia.
Before coming to Goucher College, President Devereaux was the president of New Hampshire Institute of Art and previous to that he was Professor and Chair of the Music Department at Cornish College of the Arts in Seattle. A seasoned senior executive with experience in both the non-profit arts and for-profit technology sectors, Kent was previously Senior Vice President, Dean of Curriculum at Kaplan University, as well as Senior Vice President of Editorial and Product Development at Encyclopedia Britannica.
---
Dr. Mary Papazian
President, San Jose State University (2016-2021)
Dr. Papazian is committed to creating global citizens and challenged San José State University (SJSU) to think beyond mobility—international students attending SJSU and study abroad opportunities. Dr. Papazian, along with the senior leadership and faculty at SJSU, worked to expand their global footprint with their academic programs. Believing that we live in a global society, Dr. Papazian strives to recognize the global aspects of every academic discipline.
Prior to serving as president of San José State University, Dr. Papazian served as president of Southern Connecticut State University in New Haven, provost and senior vice president for Academic Affairs at Lehman College of The City University of New York, dean of the College of Humanities and Social Sciences at Montclair State University in New Jersey, and associate dean of the College of Arts and Science at Oakland University in Rochester, Michigan.
---
Dr. Jacqueline El-Sayed
Chief Academic Officer at American Society for Engineering Education
Dr. Jacqueline El-Sayed is the Chief Academic Officer for the American Society for Engineering Education. She has leadership experience with the entire pipeline of engineering education and most recently served as the Chief Academic Officer & Vice President for Academic Affairs at Marygrove College in Detroit. She is a professor emerita of mechanical engineering and served on the faculty at Kettering University for 18 years, earning the position of Associate Provost.
---
Dr. Amir Reza
Dean Babson College Academy and Global Education
Dr. Amir Reza is the dean of the Babson Academy for the Advancement of Global Entrepreneurial Learning (Babson Academy), a dedicated unit within Babson College that inspires change in the way universities, specifically their faculty and students, teach and learn entrepreneurship. Prior to this role, Reza served as vice provost for International & Multicultural Education at Babson College. His leadership efforts in internationalization of Babson College were recognized through the prestigious Senator Paul Simon Comprehensive Internationalization Award, and Forbes ranking Babson as the best school for international students in the U.S. He has held numerous positions in academic affairs, student affairs, and international education during the past 21 years at Babson.
Dr. Reza has served on regional leadership boards for NAFSA: Association of International Educators, and has presented at numerous national and international conferences on international education. He chaired the Editorial Committee of the Association of International Education Administrators. He also served on the international advisory board of Tongji University in Shanghai, China, and CIEE Entrepreneurship Lab in Berlin, Germany. In addition, he has provided consulting on pedagogy and curriculum development in international higher education at a number of institutions.
Dr. Reza's areas of expertise include international education, global competency, higher education administration, and global entrepreneurship education. His research is focused on learning outcomes of higher education internationalization, intercultural development, and educating entrepreneurial leaders with a global mindset.
---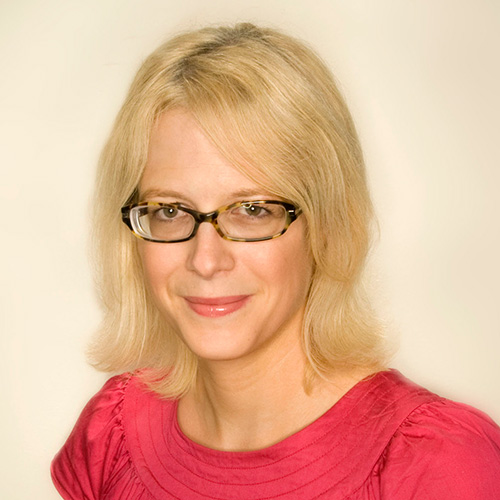 Karin Fischer
Senior Writer, The Chronicle of Higher Education
Karin Fischer is a senior writer for The Chronicle of Higher Education, where she writes about international education, colleges and the economy, and other topics. She also publishes a popular weekly newsletter on global education, Latitudes Her reporting has appeared in The New York Times, EdSource, and the Washington Monthly. She is a research associate at the Center for Studies in Higher Education at the University of California at Berkeley and an international education leadership fellow at the University at Albany. She is a recipient of the East-West Center's Jefferson Fellowship for reporting in Asia and the International Reporting Project fellowship. Her work has been honored by the Education Writers Association, the National Press Foundation, and the Poynter Institute.

Faculty, Organizational & Staff Panelists
Dr. William "Bill" Durden, President of the International Universities Alliance and Chief Global Engagement Officer of Shorelight Education
Karin Fischer, Senior Writer, The Chronicle of Higher Education
Dr. Luchen Li, Professor of Literary Studies and Associate Vice President of the Office of Global Education, Goucher College
Dr. Bill Harder, Director of Faculty Professional Development & Teaching Excellence, Goucher College
Dr. Muhammad Hamad Khan, Associate Professor and Program Director, Business Management, Richmond, the American University of London
Dr. Mary Robert, Dean of Learning and Teaching, Richmond, the American University of London
Christine Shiau, Managing Director, Stevens Initiative, The Aspen Institute
Dr. David Grossman, Associate Professor of International Business and Marketing, Goucher College
Dr. Arlette Ngoubene-Atioky, Assistant Professor of Counseling Psychology, Goucher College
Dr. Simon J. Büchner, Lecturer and Course Coordinator in Life Sciences, University of Freiburg
Dr. Evan Dawley, Associate Professor of History, Goucher College
Dr. Natalie van Breukelen, Assistant Professor of Practice in the Biological Sciences and Post-Baccalaureate Premed Programs, Goucher College
Lindsay Johnson Walton, France-Merrick Director of Community-Based Learning
Dr. Emily Perl, Associate Vice President for Student Success, Goucher College
Mark Bladel, Assistant Director, Office of Global Education, Goucher College