2017 Bio
JESSE J. HOLLAND M.F.A. '12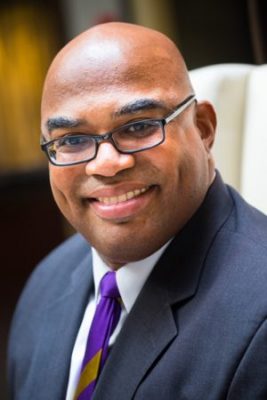 Jesse J. Holland is a journalist and author of The Invisibles: The Untold Story of African American Slaves In the White House, which was named by Smithsonian Magazine as one of the Top 10 History books of 2016. He is the Race & Ethnicity reporter for The Associated Press, and responsible for coverage and analysis of this nation's minority and ethnic groups for the world's largest news organization.
A former Supreme Court, White House, and congressional reporter, Jesse has been named one of TheRoot.com 100 Most Influential African Americans and is the youngest person on the University of Mississippi's Top 50 Journalism Graduates. He also was named Visiting Distinguished Professor of Ethics in Journalism at the Walter J. Lemke Department of Journalism at the University of Arkansas in 2016.
In addition to The Invisibles, Jesse is also the author of 2007's Black Men Built The Capitol: Discovering African American History In and Around Washington, D.C. He is also an accomplished fiction author, writing 2016's children's novel Star Wars: The Force Awakens – Finn's Story for Lucasfilm Publishing and the upcoming adult novel, The Black Panther, for Marvel Comics.
He hails from Holly Springs, Mississippi and lives in Bowie, Maryland. He graduated from the University of Mississippi with a Liberal Arts degree with an emphasis in journalism and English. He received his Master's in Fine Arts in Creative Nonfiction from Goucher College in 2012.