April 27, 2020
Julia Rogers Research Prizes Announced
The Goucher College Library has announced the winners of the Julia Rogers Research Prize for 2020.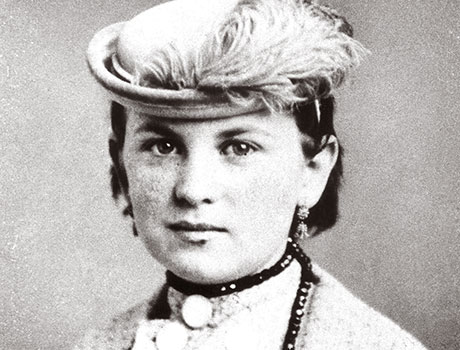 THE WINNERS ARE:
Junior/Senior Winner
Olivia Robertson '20 for "Cultural Tourism, Academic Painting and the Formulation of Breton Identity in late 19th Century Brittany"
Graduate Winner
Andrés F. Córdoba Arroyo for "ADVERSE CHILDHOOD EXPERIENCES: Childhood Trauma as a Source of Health and Educational Disparities
Margaret Guccione Prize
Joshua Miller '20 for "The Price of Power: African American Literary Tradition in the Post-Renaissance Era"
Honorable Mentions
Emma Loftis '20 for "Saba Mahmood's Transnational Feminist Framing of The Women's Mosque Movement"
Anya Schwartz '20 for "RELATIONSHIP-BUILDING AS A MEANS TO NAVIGATING GENRE IN THE WRITING CENTER "
Join us on Instagram as we interview three of this year's winners in a live session. Tune in to the library's Instagram profile, @gouchercollegelibrary at noon Wednesday - Friday, April 29-May 1.
April 29: Andrés F. Córdoba Arroyo
April 30: Anya Schwartz
May 1: Joshua Miller
To learn more about the Julia Rogers Research Prize please visit the Library's website