February 18, 2020
Julia Rogers Research Prize Submissions 2020
The Goucher College Library and The Friends of the Goucher College Library sponsor an annual research prize competition for outstanding research by Goucher students using library resources.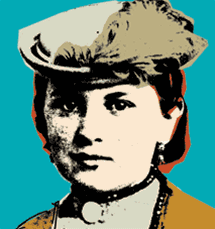 Did you conduct research for a project in 2019? Do you want to win $250 in cash? Submissions are being accepted for the Julia Rogers Research Prize to recognize outstanding research using library resources.
Prizes are awarded in the following categories:
· First-year/Sophomore
· Junior/Senior
· Graduate
· The Margaret Guccione Prize for Arts and Literature
To enter complete the submission form at https://goucher.libwizard.com/f/JRRP.

For additional information visit the Julia Rogers Research Prize Information page at https://www.goucher.edu/library/about-the-library/library-prizes-and-awards/the-julia-rogers-research-prizes.