M.A.A.A. Faculty
The faculty who will guide you through the curriculum at Goucher are not just professors, and they're not just at Goucher. They are distinguished leaders in their fields. They bring a depth of practical experience that is invaluable to students.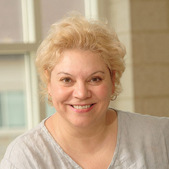 Ramona Baker
Academic Director, Adjunct Lecturer
Indianapolis, IN
Phone: 317-847-6646
Email: ramona.baker@goucher.edu
Consultant, facilitator, and speaker with over 25 years experience as CEO of nonprofit/cultural organizations; currently works with nonprofit organizations around the country. Former executive director, Arts Council of Indianapolis; former member of board and executive committee of Americans for the Arts; former board member of National Association of Local Arts Agencies, Nonprofit Advisory Board, and U.S. Urban Arts Federation; former executive director, Arts Council of Huntsville, Alabama; former managing director, Enterplay Theatre, New York; former director of audience development, Back Alley Theatre, Washington, D.C. Has produced arts festivals, managed theatre companies, presented workshops, published arts research, supervised capital construction, and served as evaluator and panelist for the National Endowment for the Arts.
B.F.A. in Theatre, University of Texas-Austin
M.F.A. in Arts Management, Florida State University
---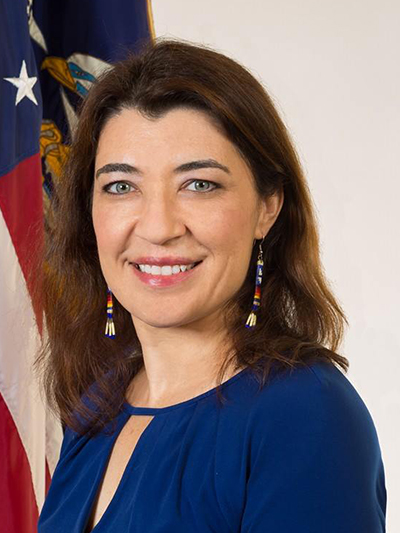 Naomi M. Barry-Pérez
Adjunct Lecturer
Washington, D.C.
Naomi M. Barry-Pérez is the Director of Civil Rights for the U.S. Department of Labor (DOL) and a member of the Senior Executive Service (SES). Ms. Barry-Pérez is the principal advisor to the Secretary of Labor and Departmental leadership on civil rights and equal employment opportunity (EEO) with regard to entities receiving federal financial assistance from the Department of Labor as well as employment with the Department of Labor. In 2017, Ms. Barry-Pérez participated as one of 35 women from across the world in conference in Geneva, Switzerland on Women in Public Service convened by the Woodrow Wilson Center; and was elected as a Fellow to the National Academy of Public Administration. Ms. Barry-Pérez earned the rank of Shodan (1st degree black belt) in Shodokan (traditional) karate in 2019. She lives in Washington, D.C. with her 12-year old son, Emilio.
B.A. in Politics from Mount Holyoke
M.A. in Public Administration from Syracuse University
J.D. from Georgetown University Law School
---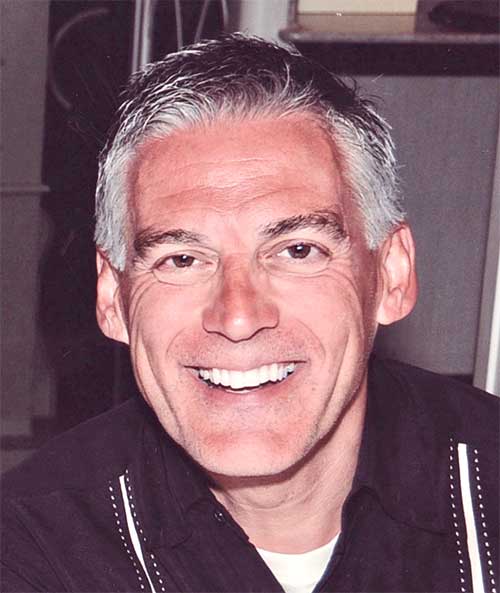 Gregory Charleston
Adjunct Lecturer
Palm Springs, CA
Communications professional, consultant, and writer, with over 30 years nonprofit and arts management experience. Administers marketing for Community Foundation of the Florida Keys. Former adjunct professor, College of the Florida Keys, where he received the Provost's Award for Outstanding Adjunct. Former president/CEO, Arts Council of Indianapolis; former assistant director, Indiana Arts Commission; former board member, Florida Keys Council of the Arts; former board of advisors, Butler University's School of Fine Arts. Served as grant adjudicator for the National Endowment for the Arts, Broward Cultural Division, and Cultural Council for Palm Beach County. Playwright works include BTWITILY (produced in Buffalo and Fort Lauderdale), All Over But The Shouting (semi-finalist, O'Neill Center National Theater Conference), and Things You Take. Named a "Distinguished Hoosier" by former Indiana Governor Evan Bayh. B.A. degrees and M.A. from Butler University.
---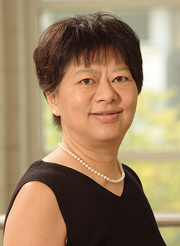 Libby Lai-Bun Chiu
Adjunct Lecturer
Ogden Dunes, IN
Chief of Staff, Illinois Arts Council; Former education advisor, Harris Theater Chicago; former executive director, Urban Gateways: Center for Arts Education, Chicago, IL; former vice president for institutional advancement, The Boston Conservatory; former director of demonstration school, Lowell Campus, University of Massachusetts; former adjunct professor, University of Massachusetts; former acting executive director, Massachusetts Cultural Council/Council on the Arts and Humanities; numerous consultancies and board memberships including the Chicago Community Trust, Chen & Dancers, and the Asian American Arts Alliance.
M.Ed., Boston University
B.A., Wellesley College
---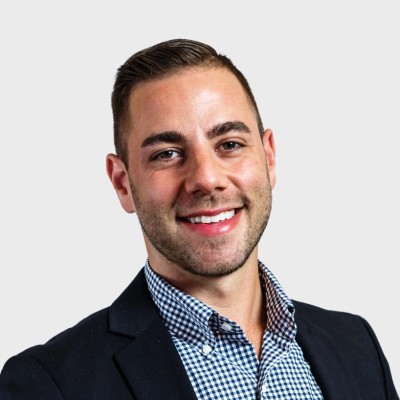 Michael Crowley
Adjunct Lecturer
New York, NY
Michael Crowley serves as the Chief Marketing Officer at New York Botanical Garden, the largest botanical garden in the United States, where he oversees the insitution's marketing and audience development initiatives, earned income, retail and membership operations, and strategic partnerships. Michael previously served as a Partner and Chief Marketing Officer at the cultural consulting firm LaPlaca Cohen, working as a thought partner with a range of museums and major cultural institutions across the country. Michael has served as a Group Director at both Serino/Coyne and SpotCo, two arts and entertainment advertising agencies where he worked on marketing strategies across a wide array of performing arts organizations and live entertainment productions. Michael has served as Director of Marketing at MCC Theater and held staff positions at Roundabout Theater Company and Bette Midler's New York Restoration Project.
M.A., Goucher College
B.F.A., New York University's Tisch School of the Arts
---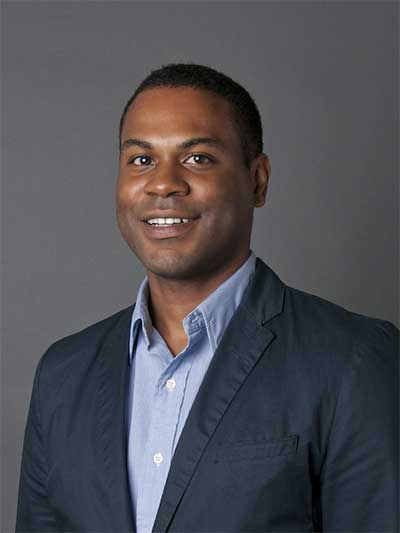 David Holland
Adjunct Lecturer
Denver, CO
David Holland is the Deputy Director at the Western States Arts Federation (WESTAF) where he serves as the primary liaison with federal, regional, state and local arts agencies and advocacy groups, and private foundations. He also drives WESTAF's leadership and professional development programs, grantmaking, and consulting services across teams. He previously served as associate director of the Arts and Business Council of Greater Boston, and has also had leadership roles with Virginia Commonwealth University (VCU) da Vinci Center for Innovation, VCU School of the Arts, ART 180, Arts & Business, and the UK innovation foundation Nesta. Holland began his career with BOP Consulting, a global consulting firm on culture and the creative industries. He has also developed new curricula in creative entrepreneurship, advanced media production, and venture creation; taught college courses, developed or managed over 20 programs for creative entrepreneurs and arts and cultural organizations; and contributed to efforts that have raised over $80 million for arts and cultural projects globally. He is a reader for the National Endowment for the Arts, a member of Americans for the Arts' Private Sector Advisory Council, was selected as a Salzburg Global Seminar Young Cultural Innovator in 2014 and is a fellow of the Royal Society of Arts. He has a B.A. in economics from Amherst College and an M.A. in international studies and diplomacy, and in art from the University of London, SOAS.
---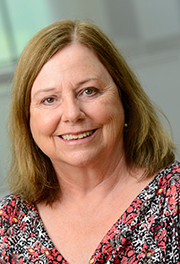 Marcia H. James
Adjunct Lecturer
Scottsdale, AZ
Fundraising consultant and freelance writer. Former director of development at the Heard Museum, an internationally celebrated museum of Native American arts and cultures; Arizona Theatre Company; and Audubon Arizona, the state office of the National Audubon Society. Former major gifts officer of the Baltimore Symphony Orchestra and director of the Baltimore Symphony Orchestra's $100 million Sustaining Greatness Campaign. One of 24 nonprofit leaders selected nationwide for the 2009-2010 American Express Nonprofit Leadership Academy.
M.A., M.Phil., Yale University
B.A., M.A., University of Oxford
B.A., Mount Holyoke College
---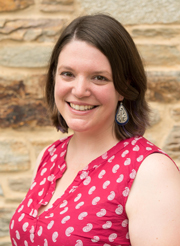 Sara R. Leonard
Adjunct Lecturer
Columbia, MO
Consultant, teacher, and researcher specializing in audience development, planning, and capacity building for nonprofit arts organizations. Co-Author, When Going Gets Tough: Barriers and Motivations Affecting Arts Attendance (National Endowment for the Arts, 2015). Collaborator, 2017 Survey of Public Participation in the Arts Planning Study and Pilot Phase (NEA, 2015-2016). Board Member, Greenhouse Theatre Project, Columbia, MO. Former Manager of Concert Programming, Production, and Publicity at Amherst College, Amherst, MA; former advisory board member, Callaway Arts Council, Fulton MO; former member and treasurer, Granby Cultural Council, Granby, MA.
M.A. in Arts Administration, Goucher College
B.A. in Theatre, Davidson College
---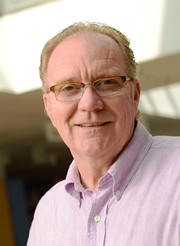 Gregory Lucas
Adjunct Lecturer
Indianapolis, IN
Greg Lucas is a gallery owner from Indianapolis, Indiana. The gallery represents contemporary artists from all parts of the United States as well as the estates of several prominent Hoosier painters. He was director of marketing for a major Midwestern bank before entering the gallery business. His volunteer work has included board membership of a public broadcasting organization; treasurer and board member of an historic neighborhood association; board president, Arts Council of Indianapolis.
M.B.A., Indiana University
B.S., Purdue University
---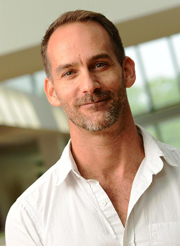 Terence McFarland
Adjunct Lecturer
Los Angeles, CA
Chief Executive Officer of LA STAGE Alliance; Trustee of LA City Councilmember Jose Huizar's Bringing Back Broadway Initiative; Vice Chair of Arts for LA; Chosen for National Arts Strategies Chief Executive Program; Former lead consultant on the Community Redevelopment Agency of the City of Los Angeles Arts, as a grants panelist for numerous cultural and arts commissions, and as a guest lecturer, moderator or panelist for national and international arts conferences; Former board member of California Arts Advocates and California Institute for the Arts; BFA, MFA, California Institute of the Arts; AA, Fashion Institute of Technology; Certificates from Polimoda in Florence, Italy; Executive Program for Nonprofit Leaders -Arts, Stanford University's Graduate School of Business.
---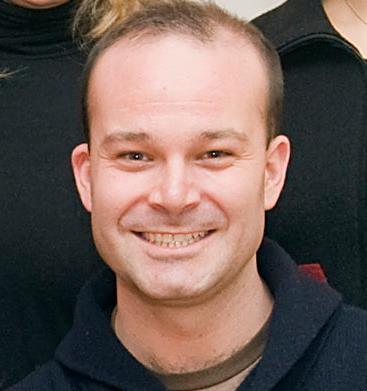 Anthony Montenieri
Adjunct Lecturer
New York City, NY
Anthony Montenieri works with the Tony Award-winning playwright Eve Ensler and V-Day, a global activist movement to end violence against women and girls. Over the past 17 years, he has served in various roles and currently the Director of her production company, Lotus Productions, and V-Day's Campaign Director. He oversees all of the global grassroots productions of The Vagina Monologues and other artistic offerings, using theater as a tool to raise money for local organizations whose mission is to end gender violence. He has worked on and off-Broadway, including Emotional Creature, The Secret Life of Girls Around the World (associate producer) at the Signature Theater and most recently, In the Body of the World (producer for Eve Ensler) at Manhattan Theatre Club and Fruit Trilogy (producer) with Abingdon Theatre Company. He has a B.S. from Skidmore College and an M.A. in Arts Administration from Goucher College.
---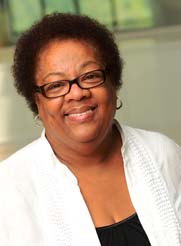 Margie Johnson Reese
Adjunct Lecturer
Dallas, TX
Involved in the arts, education, and communities, she is currently VP for Programs at Big Thought. Former Program Officer for the Ford Foundation, she spent several years in West Africa with a portfolio that focused on museums and arts programs; formerly General Manager of the City of Los Angeles Cultural Affairs Department; former Director of the Office of Cultural Affairs for the City of Dallas. A native of Baton Rouge, Louisiana, Margie holds a Bachelor of Science degree from Washington State University, and a Master of Fine Arts in Theater from Trinity University in San Antonio, Texas. She also completed courses in Arts for the Handicapped at Texas Woman's University. She is a member of the Board of Trustees for Americans for the Arts; former Trustee for The International Music Council, and the International Theatrical Arts Society.
---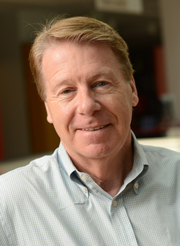 Chase Rynd
Adjunct Lecturer
Washington, D.C.
Executive director, National Building Museum; former executive director and CEO, Tacoma Art Museum; former executive director and CEO, Frist Center for the Visual Arts; founder, Equivalents Gallery; Appointed to Seattle Arts Commission in 1988; recruited, in 1990, by Security Pacific Bank to develop a public gallery space; member of the International Council of Museums, American Association of Museums, and Mid-Atlantic Association of Museums; Serves on the boards of the American Friends of Chantilly (France), the Downtown DC BID, Penn Quarter Neighborhood Association, and the Richardson Architecture Center, Buffalo. Member of ACE Mentor Program's National Advisory Board, the ASCE Industry Leaders Council, and the vestry of St. John's Lafayette Square in DC. B.S.F.S., Georgetown University School of Foreign Service.
---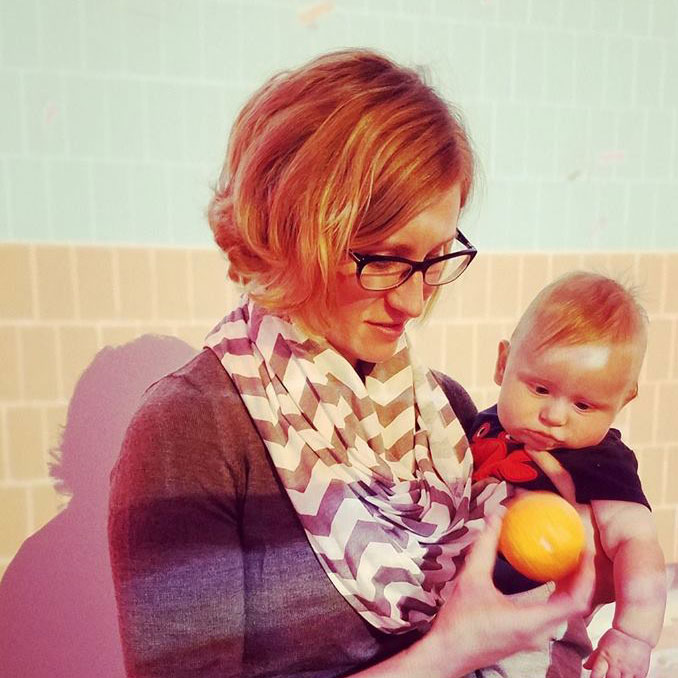 Camille Schenkkan
Adjunct Lecturer
Baltimore, MD
Camille Schenkkan is the Deputy Managing Director at Center Theatre Group, in LA, where she has led workforce development and emerging artist programming since 2012. She serves on the Advisory Board for Emerging Arts Leaders/Los Angeles and the Program Committee for the California State Summer School for the Arts. In past years, she was an Issue Expert for the Kennedy Center Alliance for Arts Education Network, and Co-Chaired the National Emerging Leader Council for Americans for the Arts. She spent 14 years in artistic leadership for Circle X Theatre Co. in Los Angeles. Her professional practice is rooted in equity, diversity & inclusion and anti-racist learning and action, and she tries to model visible parenting for artists and arts managers.
---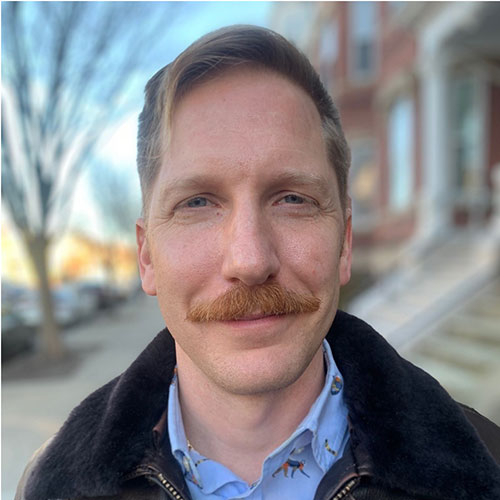 Todd Trebour
Todd Trebour is the Organizations Program Director at the Rhode Island State Council on the Arts (RISCA). Todd manages and oversees the agency's support for organizations, including grants, programs, and services. A strong believer the power of partnerships and networks, Todd has piloted several new initiatives in at RISCA, including affinity group convenings of organizations; an Arts and Cultural Advocacy Workshop series with the United Way of Rhode Island, City of Providence Department of Art, Culture + Tourism, and Rhode Island Council for the Humanities; and an Advancing Cultural Equity Workshop and Technical Assistance Program in partnership with the Rhode Island Foundation.

Todd's prior arts management positions include working as the Program Coordinator for the UMass Amherst Arts Extension Service, a national arts service organization and the arts management program at the University; and marketing and development director at Chester Theatre Company in Chester, MA. Before transitioning into arts management, Todd worked as a freelance operatic performer working in Texas, Massachusetts, Halifax NS, and many points in between.

Todd received his BA in Music Performance from Whitman College, his MM in Voice from Rice University, and his Core Certificate in Arts Management from the UMass Amherst Arts Extension Service. Currently, Todd is an Americans for the Arts' State Arts Advocacy Captain for RI.
---