Rigorous Academics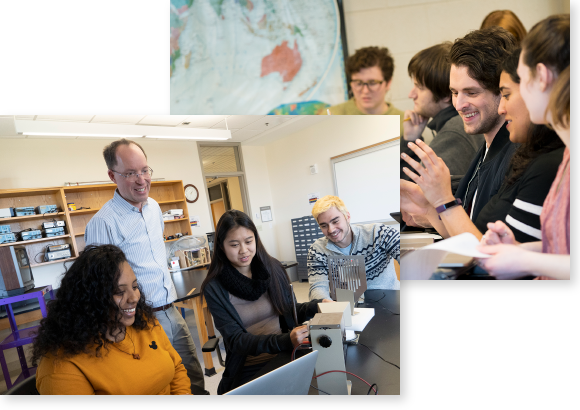 Goucher is a liberal arts college dedicated to preparing students for the jobs of the future, and we have the academic programs to get them there. With focus on critical thinking, problem solving, collaboration and communication, our students are prepared for life after graduation.
Ranked in top 20 percent for lifetime return on investment
………………
Academic Majors, Minors, 4+1 programs, and master's degree options
………………
Students employed or seeking graduate school after Goucher
………………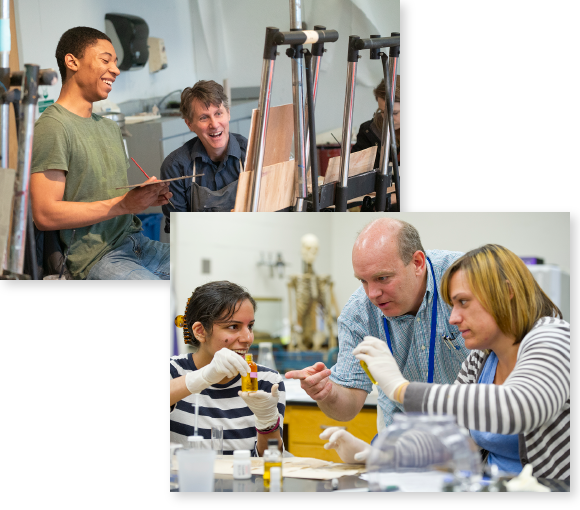 At Goucher we focus on student learning. Our faculty members include critically acclaimed writers and nationally recognized scientists, historians, and scholars. They are supportive, but also academically demanding. Our 10:1 faculty to student ratio ensures you'll receive personalized attention and fosters in depth class discussions.
We believe in testing ideas and theories through hands-on research and experiential learning such as:
Our numerous academic support resources ensure academic success for our students.