Greater Goucher Fund
Support what matters to you. Support the Greater Goucher Fund.
The Greater Goucher Fund (GGF) touches all aspects of the College – the people, places and programs that make Goucher distinct.
This annual fund is supported by alumni, parents, faculty and staff each year and these critical, current-use dollars have an immediate impact on campus life. When you make a gift today, you help further Goucher's mission by impacting areas where we need support most, including our current Greater Goucher Fund priorities.
Greater Goucher Fund Current Priorities:
Pandemic Response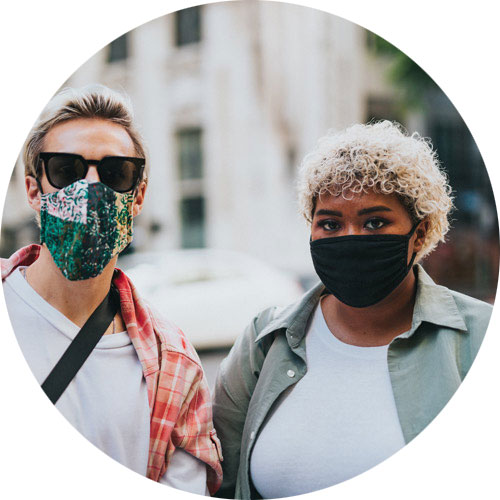 As a community, we adapt to changing conditions that affect Goucher students. Immediate needs that have arisen because of the current pandemic including implementing online courses, bridging students' financial needs as their education accessibility is impacted by the crisis, maintaining public health advised safety standards for our faculty, staff and students, and other necessary actions to best support our community. Make a gift today to ensure that we can support these critical needs as they become essential to our students success.
Academics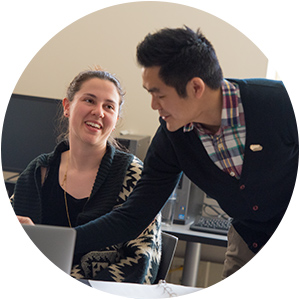 Goucher prides itself on superior academics and a newly-launched, innovative curriculum focused on integrative and transformational learning experiences. With a student-faculty ratio of 10:1, Goucher is committed to providing the kind of liberal arts education that prepares students for the jobs of the future. Make a gift today to support classroom and academic resources that inspire intellectual inquiry and a passion for lifelong learning.
Financial Aid/Scholarships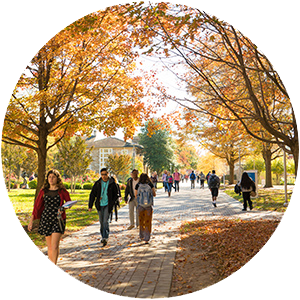 At Goucher we know cost should not be a barrier to an exceptional education for exceptional students. Access to a transformational education is a core part of the college's mission and, we believe, benefits our society as a whole. Make a gift today to impact the life of a student for whom college, otherwise, might be out of reach.
Faculty & Staff Support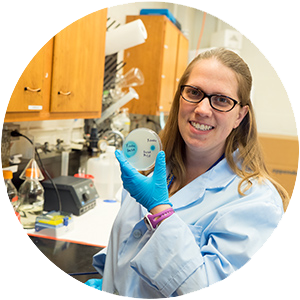 Goucher's close-knit community and high academic standards can be attributed to the hiring and retention of dedicated faculty and staff members of the highest caliber. Salaries, benefits, research, and professional development opportunities are all supported by the GGF. Make a gift today to ensure the college attracts and retains the best faculty and staff, supporting them as they support the academic development and growth of Goucher students.
Student Life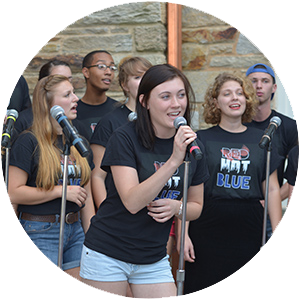 The Goucher experience is defined not only by rigorous academics but by the formative co-curricular experiences and opportunities that happen outside the classroom. Make a gift today to support campus life, community engagement, student wellness, leadership activities, and the many critical services that help students build relationships, grow, and thrive in this dynamic living/learning environment.
Sustainability/Facilities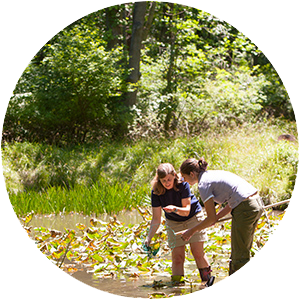 Environmental sustainability is integrated into every aspect of campus life including the maintenance and design of our facilities. Academic services, dining, technology resources, art and recreation facilities are all approached with an eye for conservation and conscientious decision-making. Make a gift today to support Goucher's commitment to conscientious campus-living.
Social Responsibility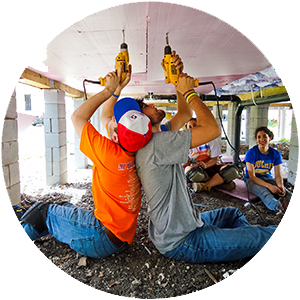 Goucher's values include a commitment to social justice, diversity, and multiculturalism, and students participate actively in bettering not just the college community but local, national, and international communities beyond. Make a gift today to support Goucher's various community partnerships and institutional commitments, and make an impact on the good work being done both on and off campus
Have questions about the Greater Goucher Fund? Contact us!